Sick of capitalism? Dreaming about escaping to an idyllic cottage in the forest? Same. While we can't upheave our society and remove the shackles of labour, we can create cute things that make us forget about it for a while. So join me in making 5 dreamy cottagecore DIYs. Affiliate links in post.
Hello, lovers, and welcome back to my corner of the web! Today I am luxuriating in my hatred for work by embracing one of my favourite trends: cottagecore.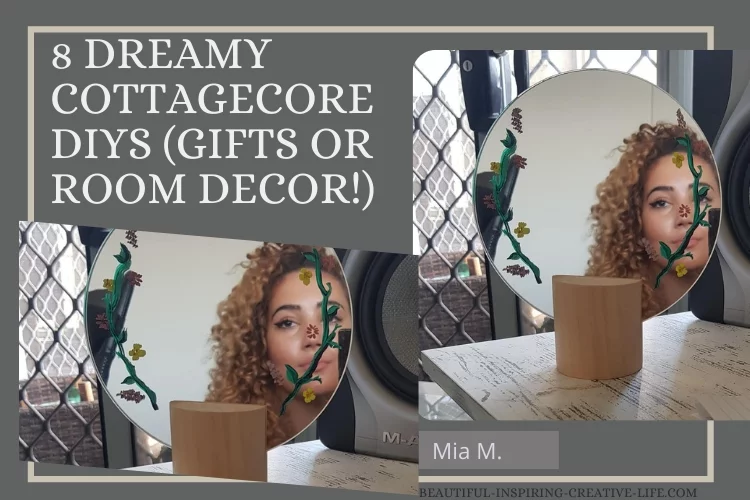 I love everything cottagecore - it's dreamy, relaxed... and the total opposite of slaving away at a job you hate in a busy city. (Plus, I spent a lot of my childhood summers in the British countryside and that place sure is pretty.)
To encapsulate the peaceful, "living in the middle of a forest" vibe I so desperately need, I decided to create some cottagecore DIYs and spruce up my home office, These home décor projects are ridiculously cute - and they'd make pretty adorable gifts too!
Shall we get into it?
Dreamy Cottagecore DIY Video

THE TUTORIAL FOR ALL OF THESE PROJECTS IS IN MY YOUTUBE VIDEO BELOW:
Make sure to like and subscribe!
Best 8 Dreamy Cottagecore DIYs (Gifts Or Room Decor!)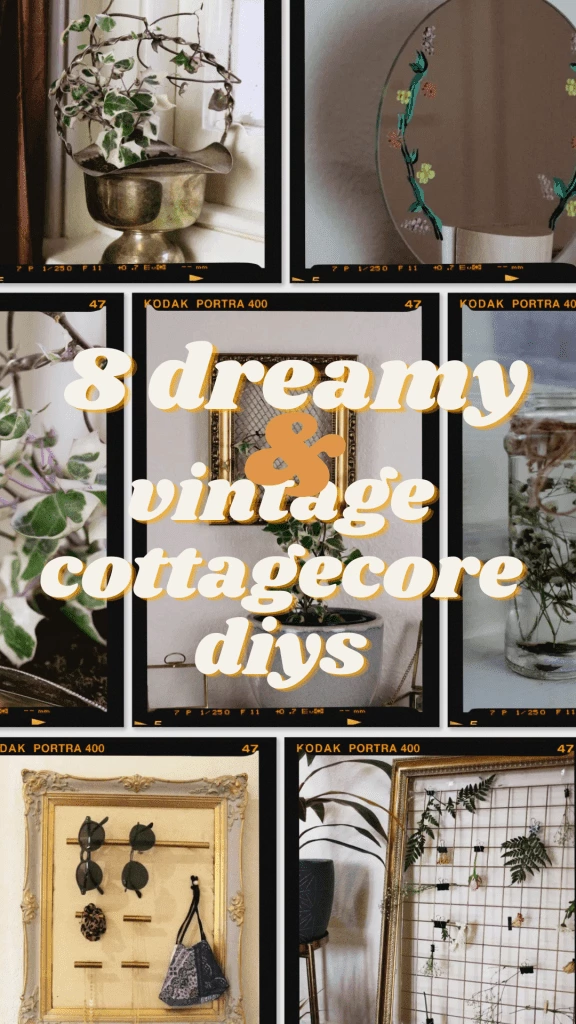 1. DIY A Stylish Trellis For Indoor Plants With A Photo Frame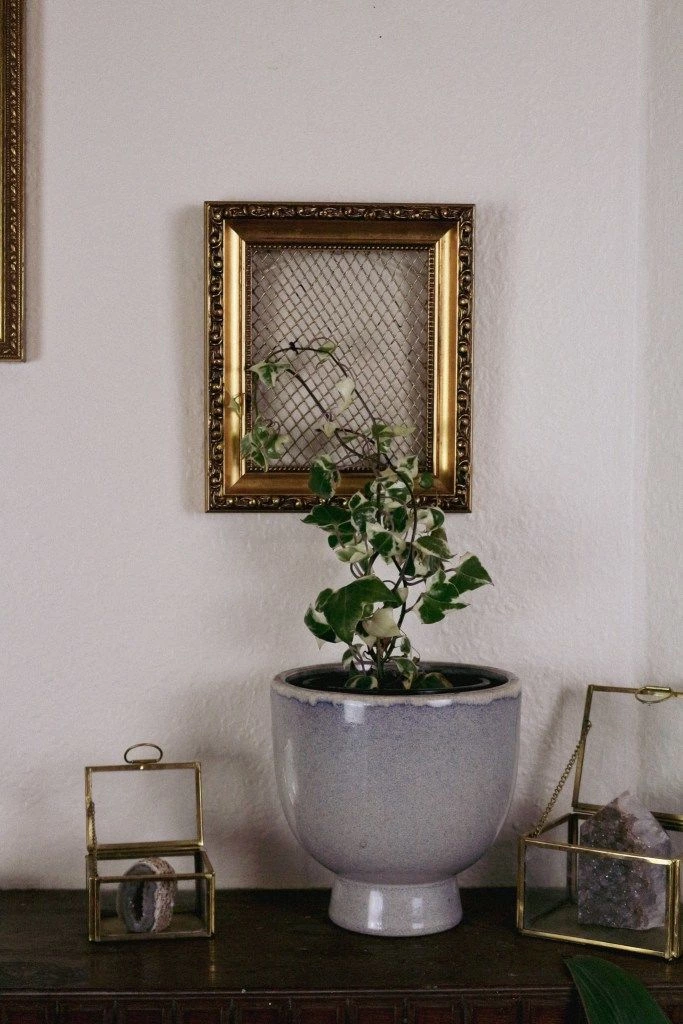 I've made a larger scale of this before, as a memo board/trellis combined, but I definitely prefer this version!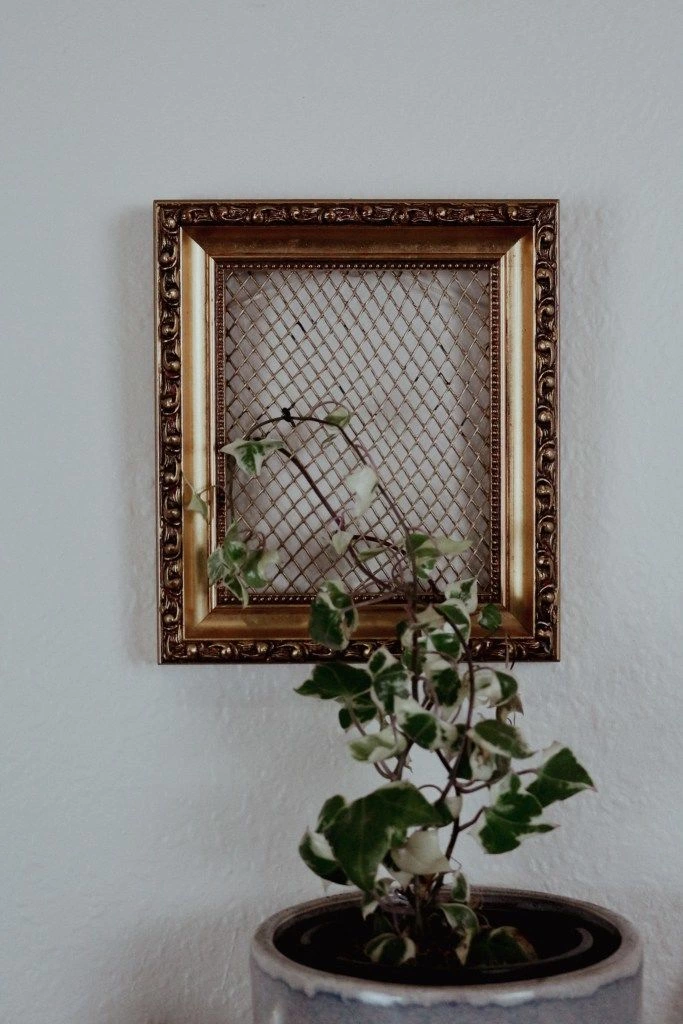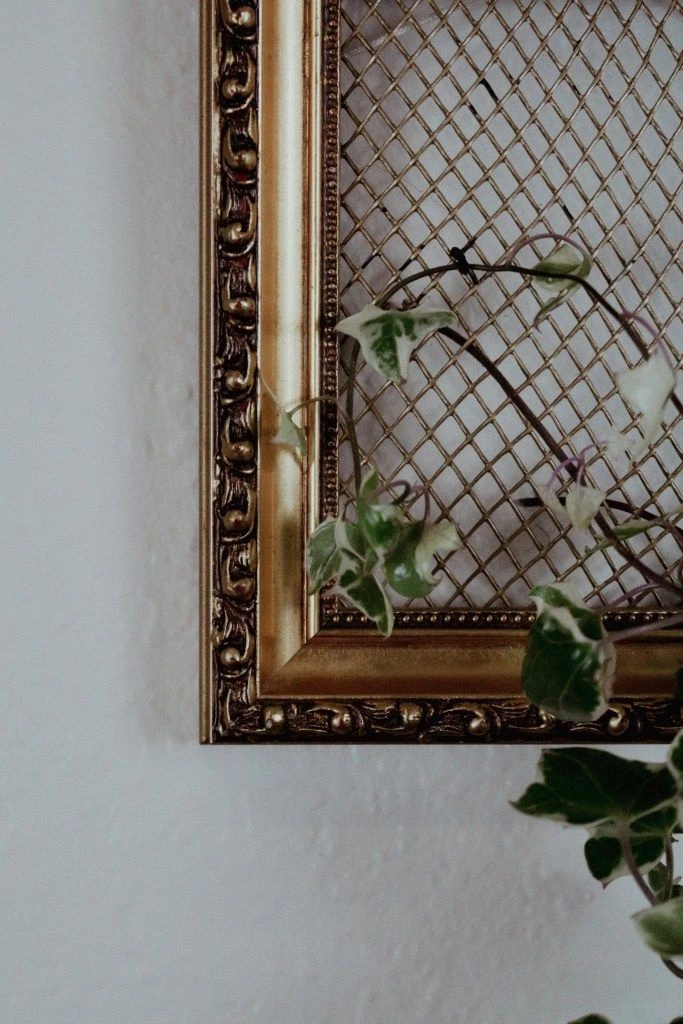 Using a thrifted photo frame, you can create a stunning (and creative) mini trellis for climbing plants. Not only is this a functional décor piece - but it's a super cute addition to a gallery wall.
WHAT YOU NEED:
Thrifted photo frame
Plastic gutter guard
Gold spray paint
Hot glue or staple gun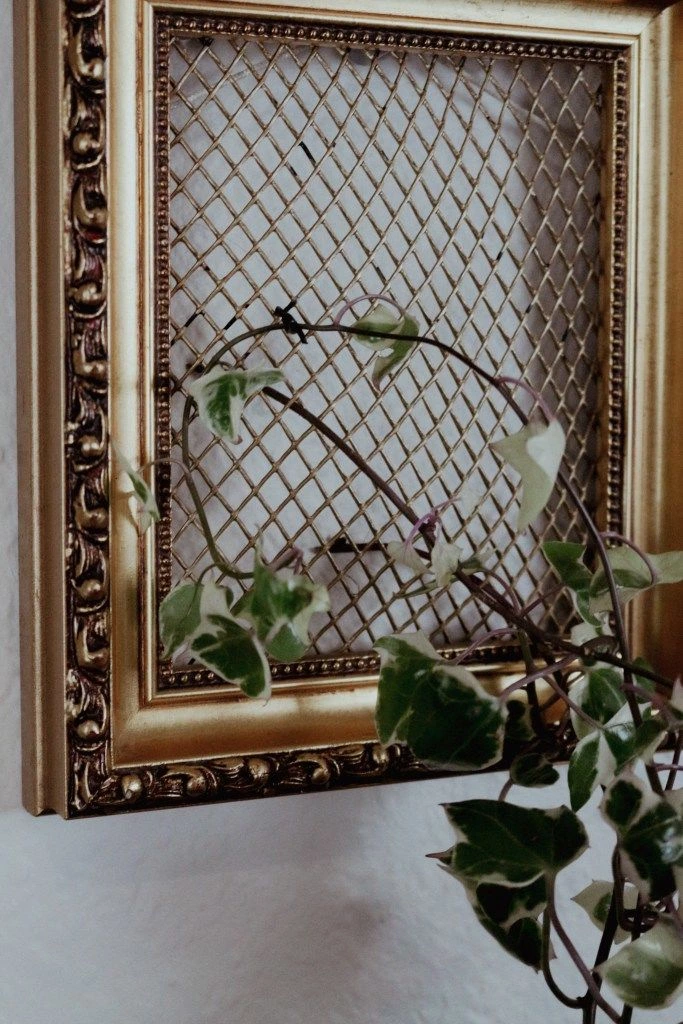 2. Preserving Dried Flowers In Herbariums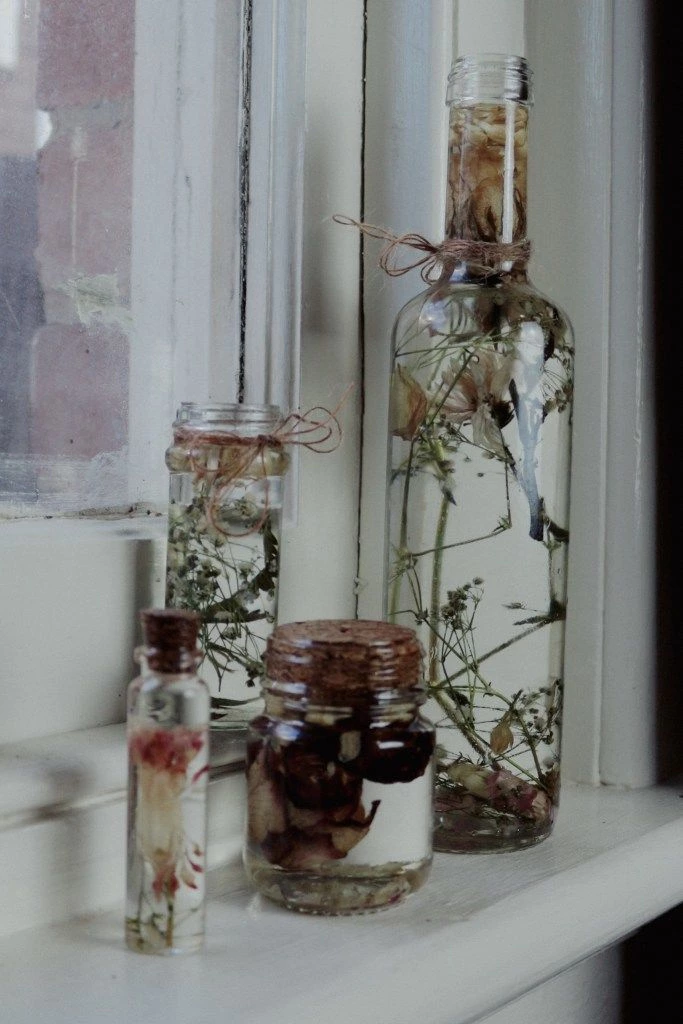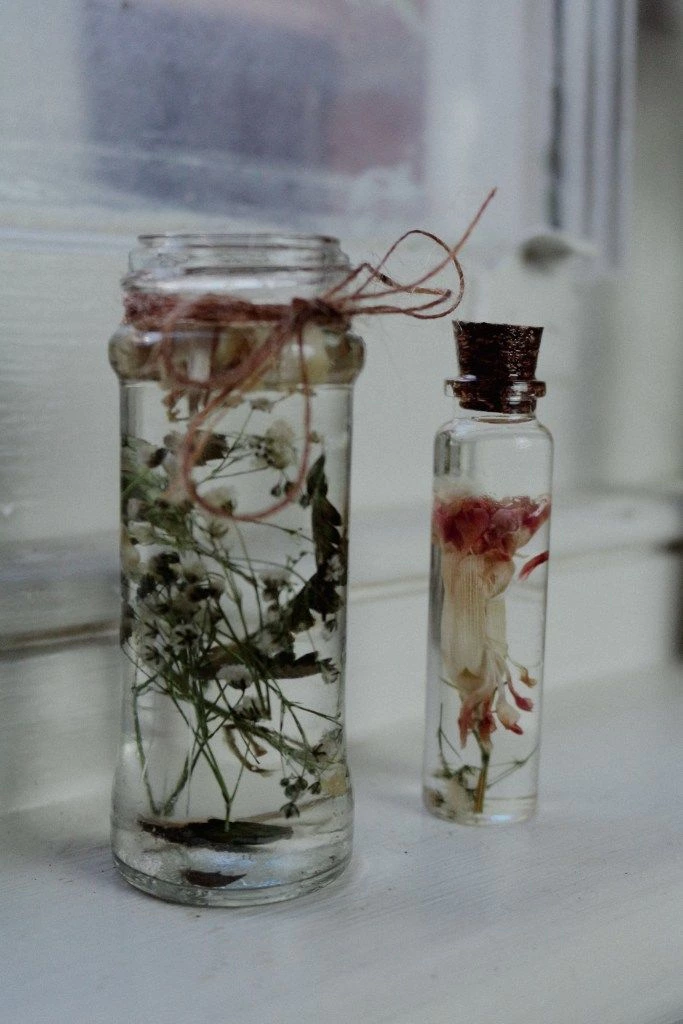 I know, I know - "Mia, are you running out of ideas already? You showed us how to diy herbariums like a week ago". And no,I am not running out of ideas; herbariums are just so beautiful that I had to make more!
I used twine and old jars to create these wonderfully rustic (and super cottagecore) crafts. They sit in my windowsill picking up sunlight and looking beautiful.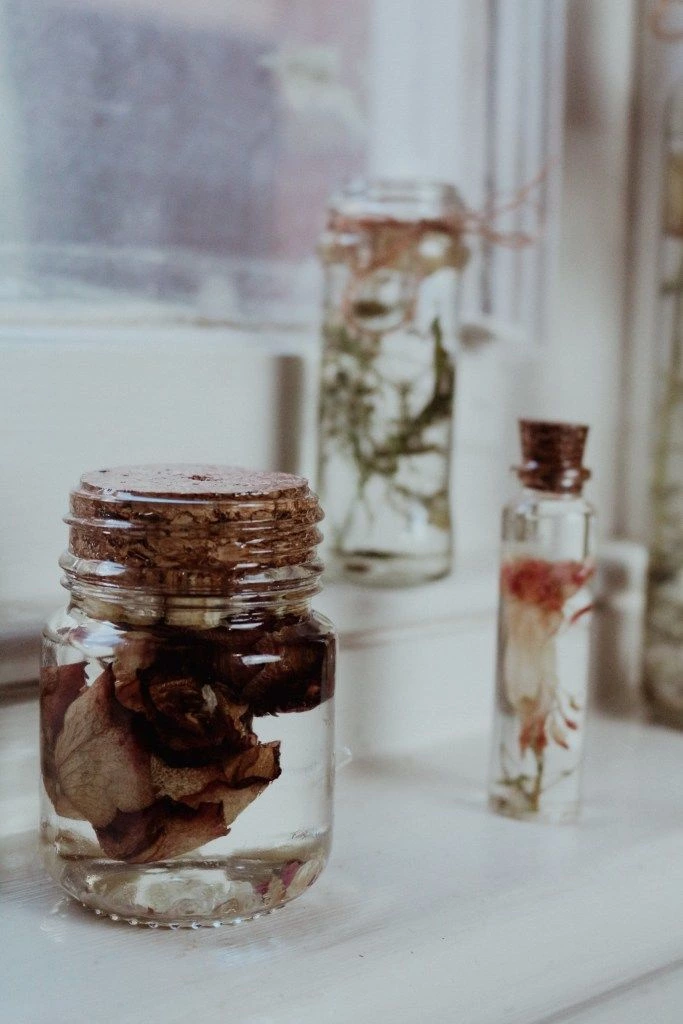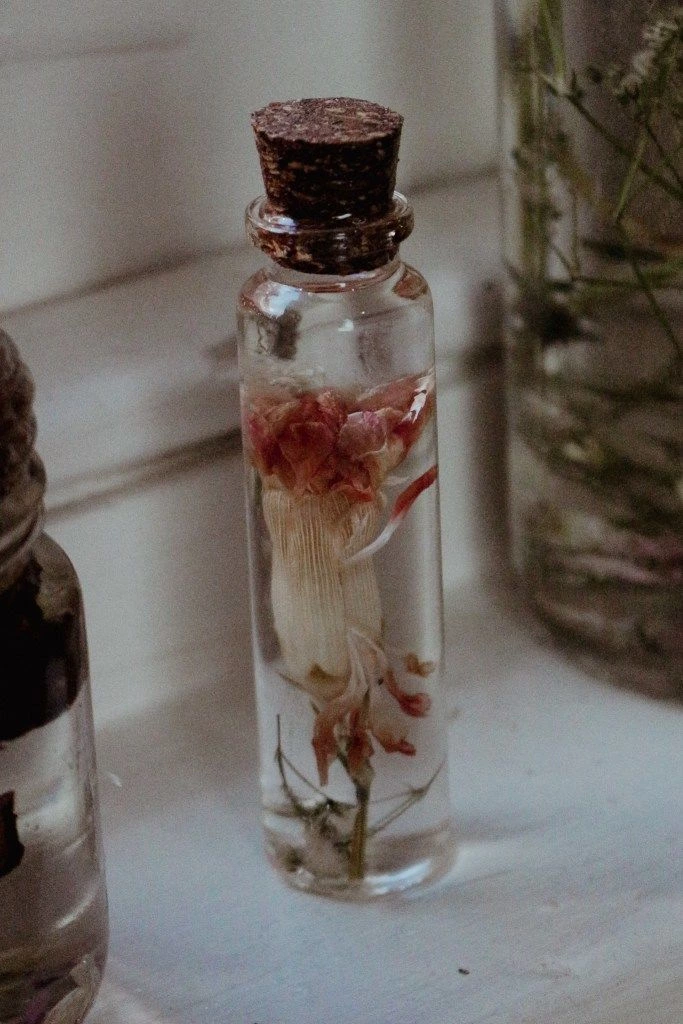 Personally, I love herbariums as a little gift too. While the tutorial for them is in the full video, I also have a shorter version below. ( Or you can read this post for the written version.)
WHAT YOU NEED:
Herbarium oil (or baby oil as a substitute)
Dried flowers
Some jars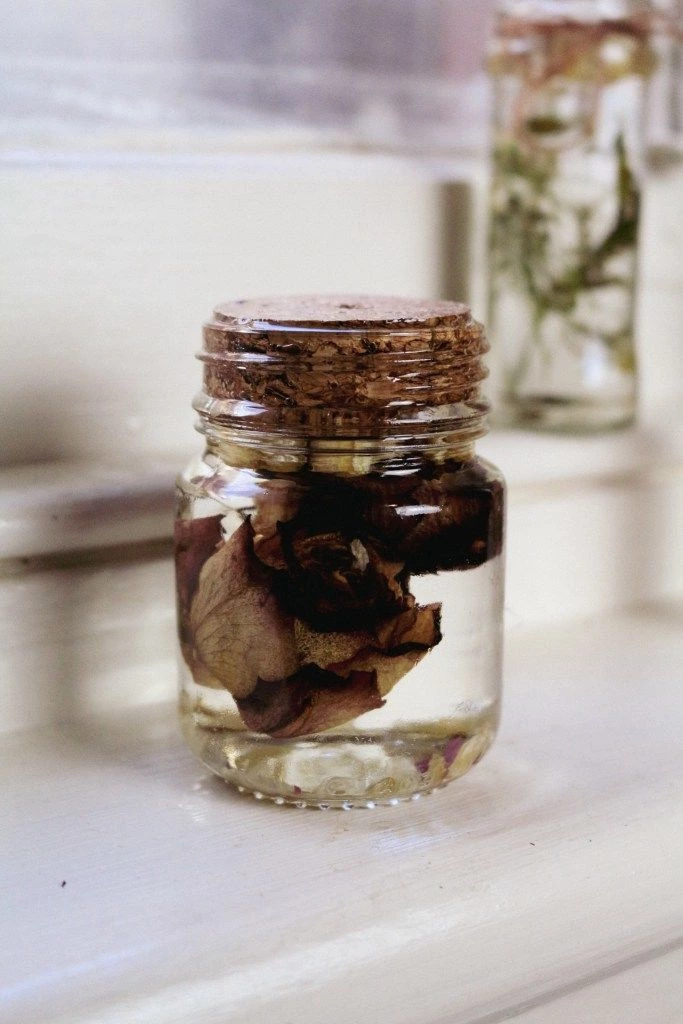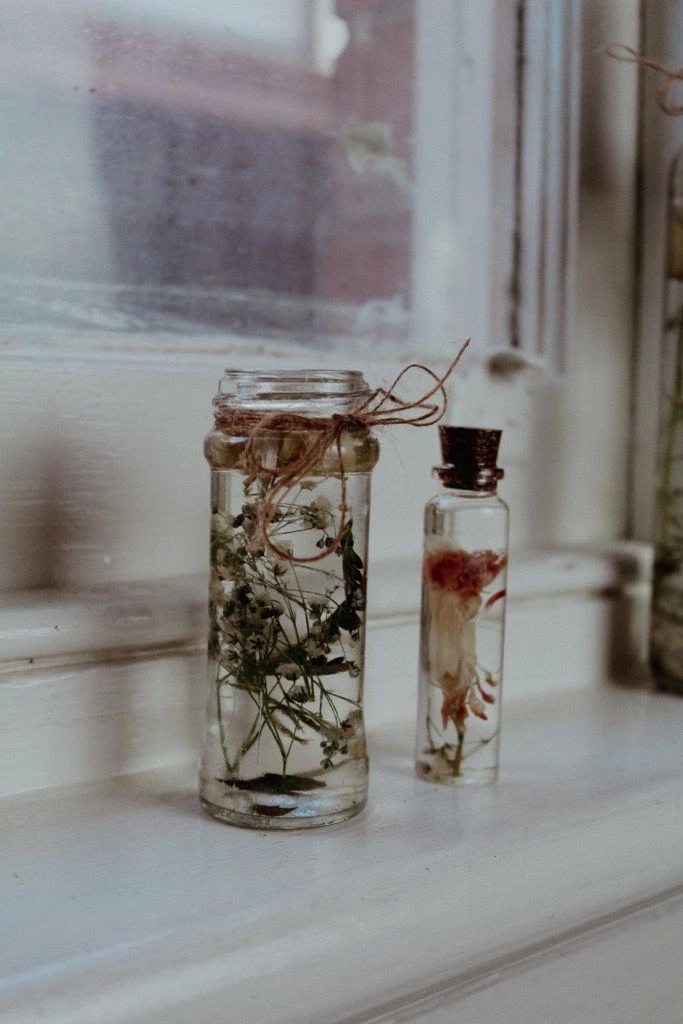 3. Thrift Flip Bric-A-Brac Into A Planter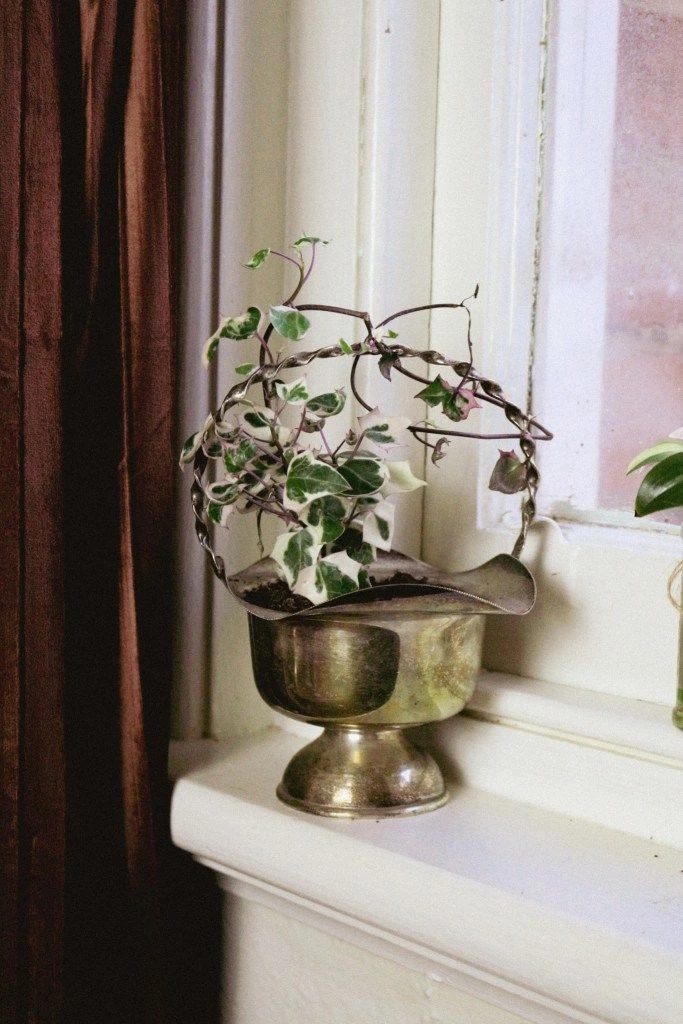 Does anyone else remember that trend a few years ago where people would thrift flip pretty much anything into a planter? I hadn't come into my plant-motherhood yet, but I am making up for lost time!
Whenever I visit a thrift store, I'm a total sucker for bric-a-crac. Something useless but kind of pretty? Take my money !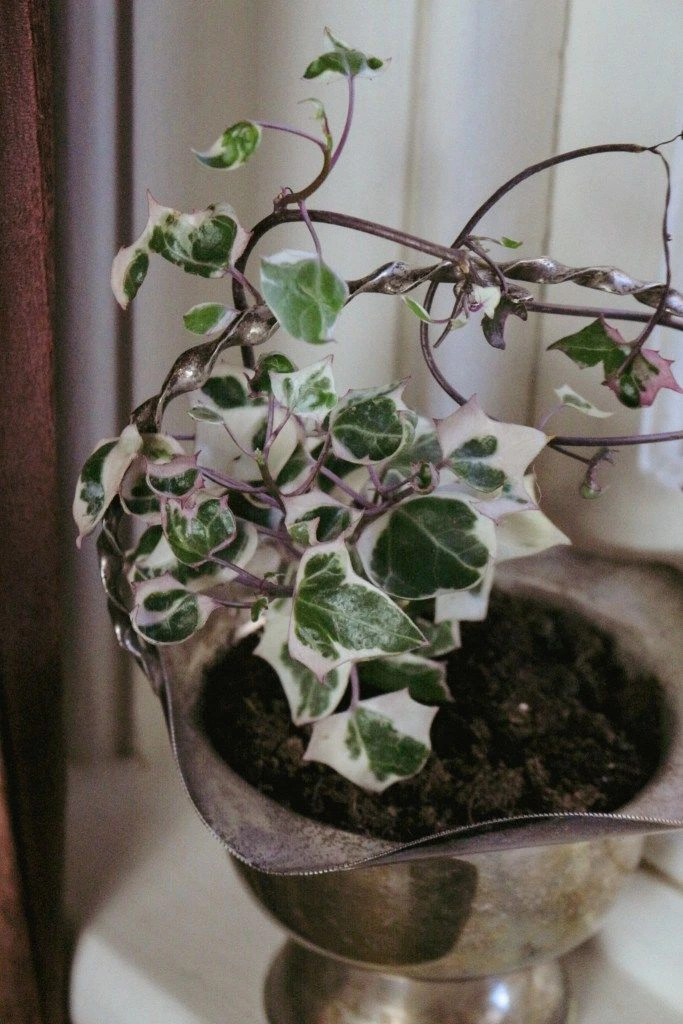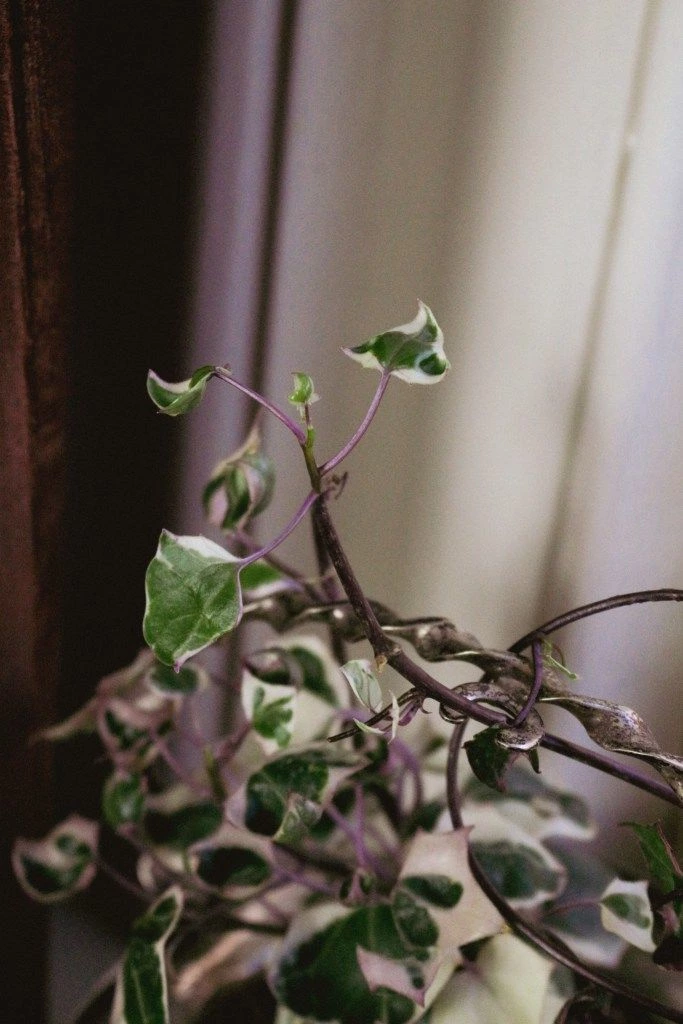 When I saw this weird, brass... whatever it was meant to be, itwas love at first sight. I initially thought about using it to create a candle, like my DIY crystal candle below.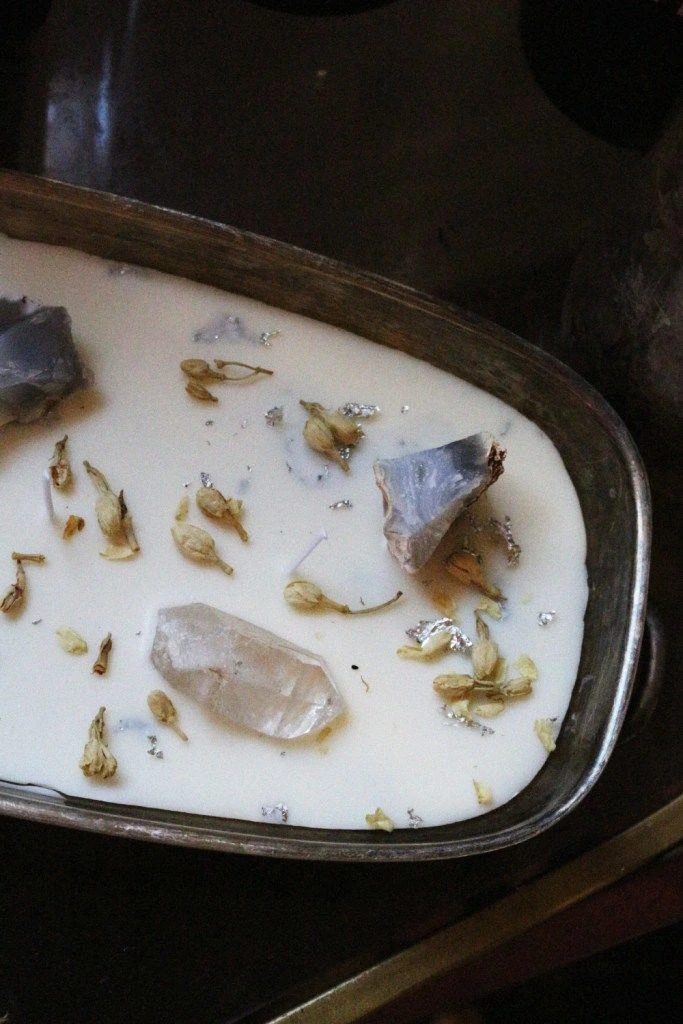 And, yes, you should totally check that tutorial out as well. It's very cute!
However, I like to keep things relatively fresh on the blog and share new ideas. So I took one of my senecio ivy succulents and potted it up! The finished result is total cottagecore cuteness.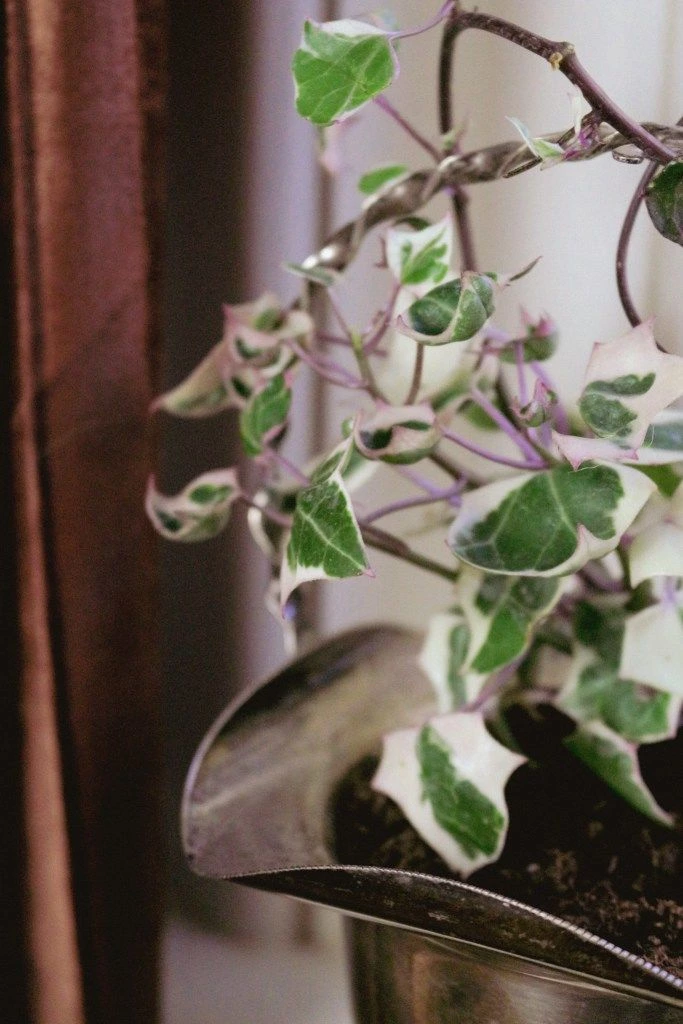 WHAT YOU NEED:
Senecio Variegated (Wax Ivy) - I'd recommend this plant specifically because, while it's beautiful and looks like ivy, it's actually a succulent. This means less watering required, which is perfect for pots without too much drainage.)
A bric-a-brac holder deep enough to contain soil
Some small rocks
4. Paint A Mirror With Dainty Flowers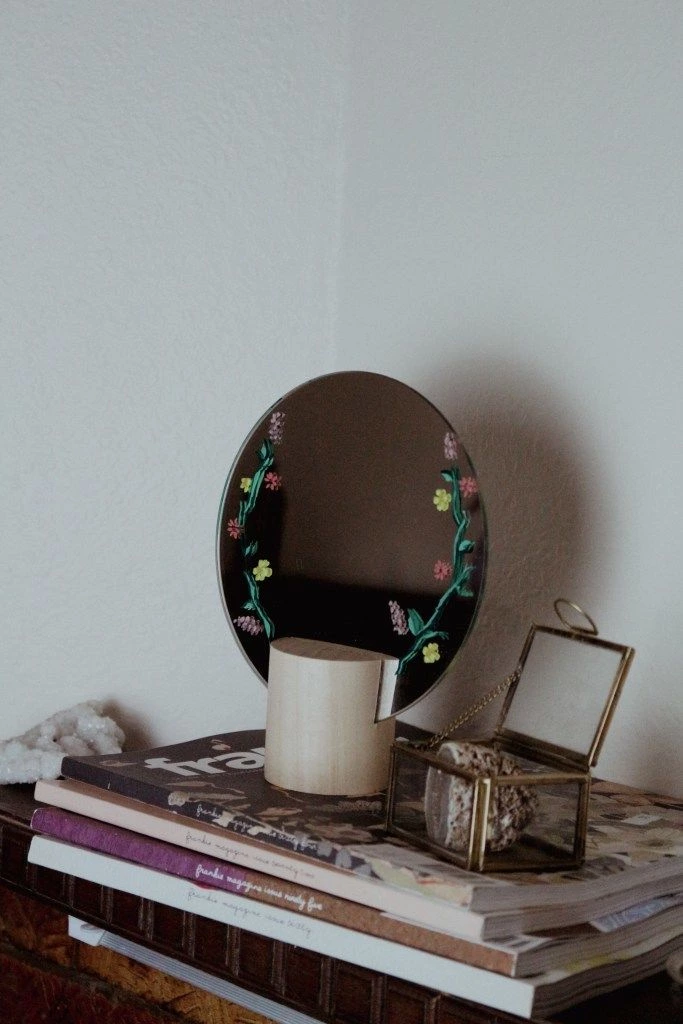 One of the easiest cottagecore DIYs on this list has to be this dainty painted mirror. It's simple enough for the most novice of painters - and the finished product is adorable! Again, I think this would make a super cute (and affordable) DIY gift idea.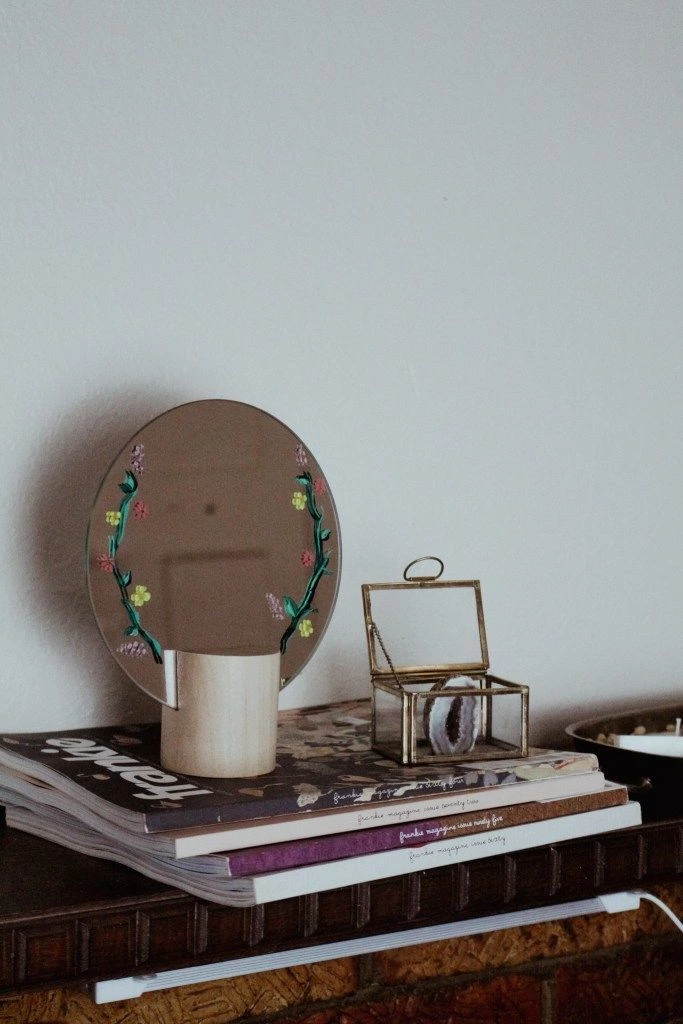 WHAT YOU NEED:
A mirror
Acrylic paints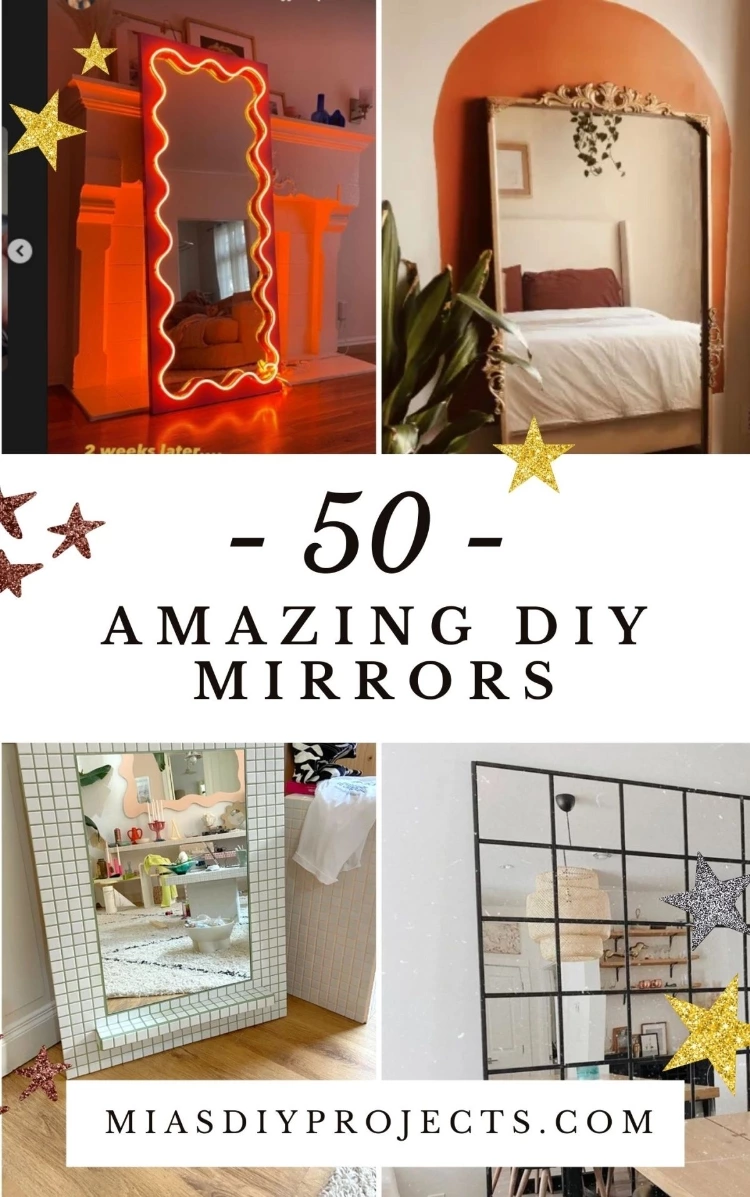 5. Use Pantone Chips To Create Cottagecore DIY Artwork
Before DIY was the main focus of this website, one of my rare crafting posts blew up on Pinterest - and, to this day, it's still one of my biggest traffic drivers. That post? A DIY Hanging Memory Box!
This easy artwork idea is similar... with a dreamy twist!
I couldn't believe my luck when I spotted this beautiful frame in the thrift store for $6! It's got beautiful gold detailing - and it's pressed glass. What more could I ask for?
While I used these beautiful art prints from Etsy in the frame, check out my 8 easy DIY wall art ideas post for ways to create your own Pantone art!
WHAT YOU NEED:
4 Pantone Art Prints (the ones I used are linked, or you can DIY them)
Dried flowers
A pressed glass frame
6. Convert A Vintage Photo Frame Into An Accessories Holder - Link
Now, my next few ideas are kind of cheating because you've seen them before. However, they fit the cottagecore vibe so well that they're worth another shoutout!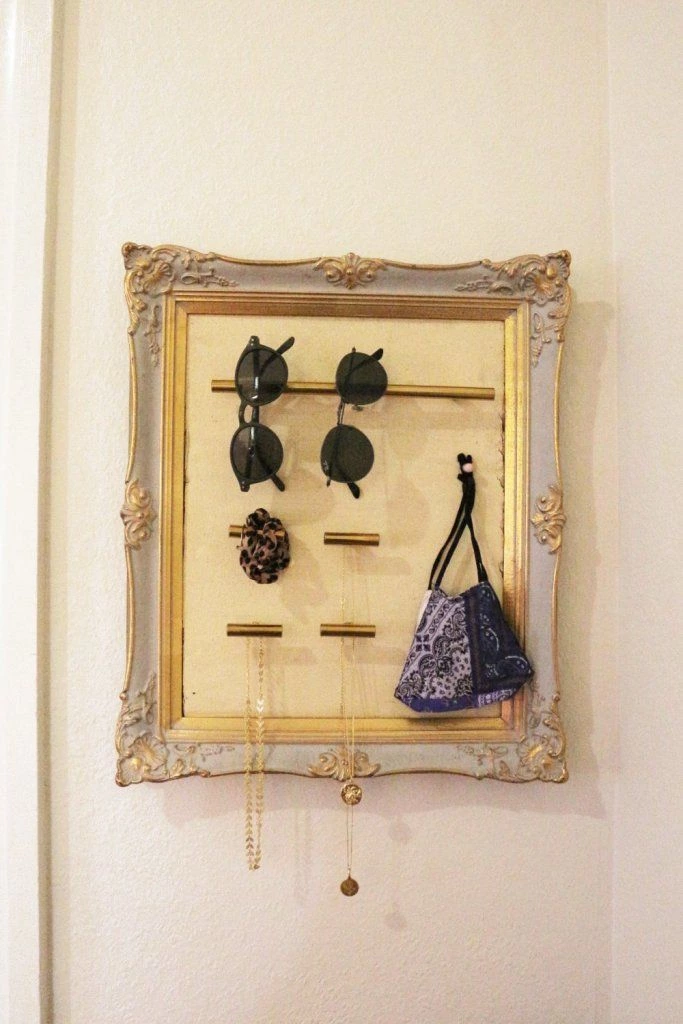 7. Upcycle Beer Bottles Into Rustic Vases - Link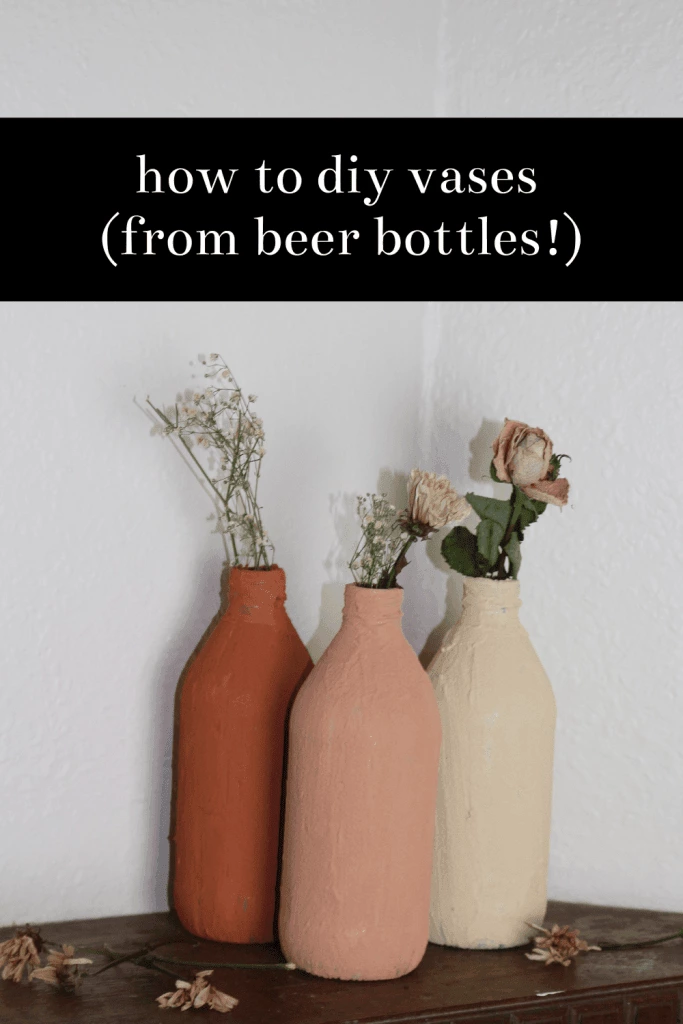 8. Combine A Trellis And A Photo Frame To Create A Flower & Herb Drying Rack - Link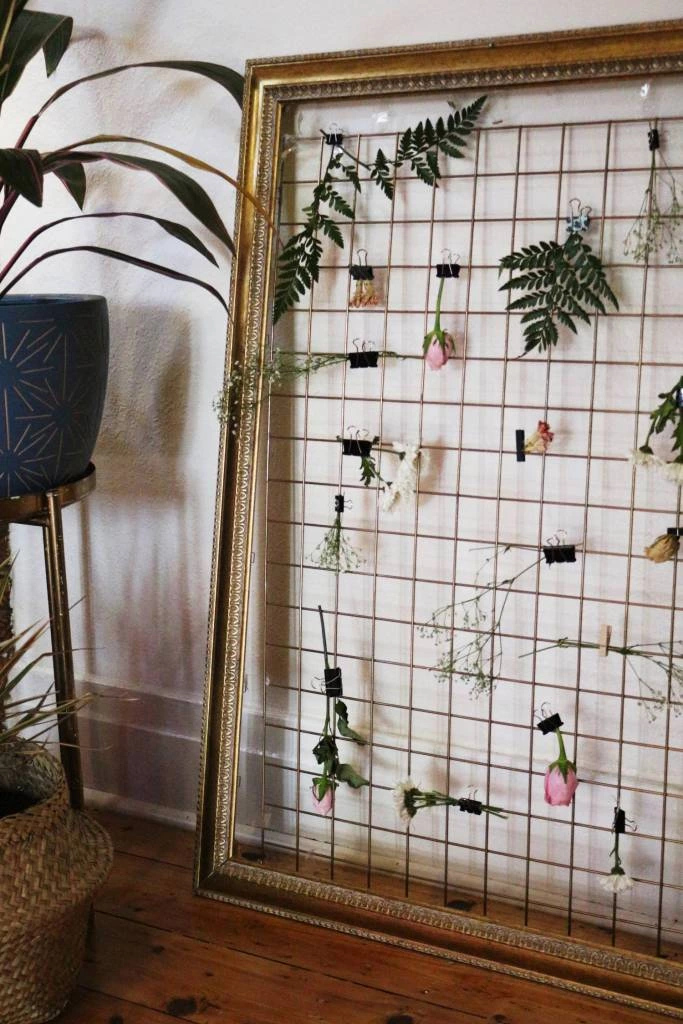 Alright, lovers, we shall end at the end! I hope you enjoyed these cottagecore DIYs as much as I loved creating them, Which one was your favourite? (I'm personally in love with the mini trellis frame.)Did you enjoy the video? Let me know your thoughts down below!