Hello, beautiful people and welcome to my treasure chest of pretty clothes! Today, I'm going to be talking about some of the Aussie clothing brands you need on your radar . . . even if you're outside of Australia!
I love the style over here because it's so . . . trendy. Whether it's Byron Bay boho-chic or Melbourne 90s-grunge, you can find it and you can find it done well. So without further ado, here are my top 10 Aussie clothing stores you need in your life! And wardrobe.
**Disclaimer: some of these links are affiliate links, which means I receive a small commission if you purchase through them. This doesn't change the price for you at all, but might buy me a cup of coffee. I like coffee.**
1. Forever New
This is one of my favourite brands over here. They're quite classy (great for workwear and weddings, I'd say) – but in summer you can find some really high quality bohemian styles. This is one brand I had my eye on before I got over to Australia and actually wrote a post on when I was back in London – you can pick up their fabulous dresses from ASOS!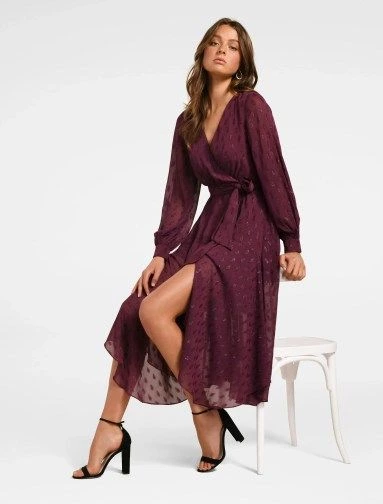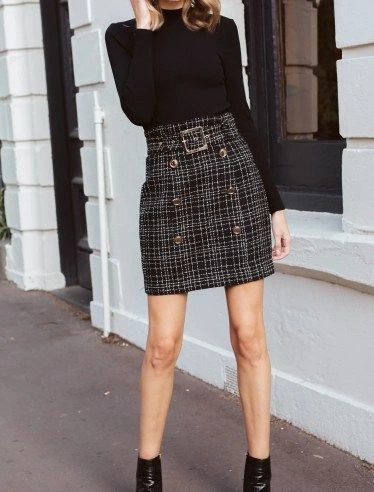 Plum Maxi Dress – AUD$159.99 // Pastel Yellow Floral Midi Dress – AUD$149.99 // Plaid Skirt – AUD$79.99 // Laptop Backpack – AUD$89.99
One of my all time favourite dresses is from Forever New and the quality is just . . . *chef's kiss*. Stunning. The material and pattern is gorgeous and it's threaded with sparkly gold thread that glints in the light and-
Ugh, I just love it so much.
2. Cotton On
CottonOn is the Aussie equivalent of Primark and I am here for it. You can find all kind of comfy basics from dresses to jeans to cute velvet scrunchies – and at such an affordable price, it calls to my soul. If you need some cute graphic tees or statement jeans to pad out your wardrobe, CottonOn is the place to hit.
I don't know if this one is solely Australian as they have a US website too, but I've only ever come across CottonOn stores in Australia . . . so it's on the list!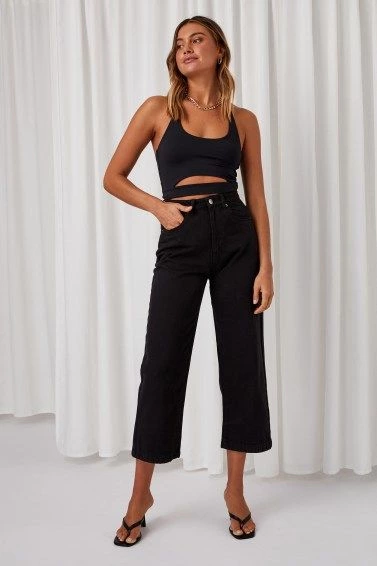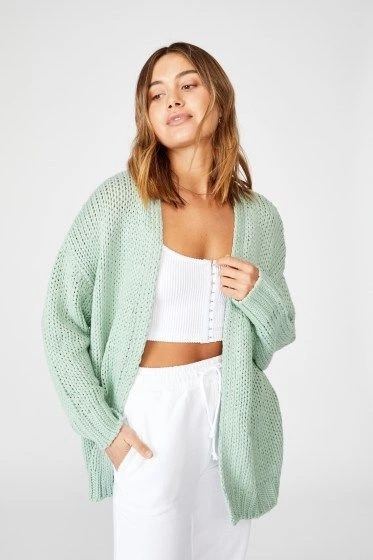 Wide Leg Black Jeans – AUD$50 // Fortune Tee – AUD$20 // Mint Cardigan – AUD$35 // Checkered Coat – AUD$89.99
3. The Iconic
The Iconic is like an Australian ASOS. Endless choice, conveniently quick shipping, perfect price range to suit all budgets. This is a store you can buy your work clothes, holiday bikinis and Friday night dresses from in one swoop. We love.
Not to mention, it's easy access to some of my favourite English brands like Miss Selfridge and Dorothy Perkins without international shipping fees – but with a large range of Aussie brands too. You can find some absolute steals, especially in the Iconic's sale section.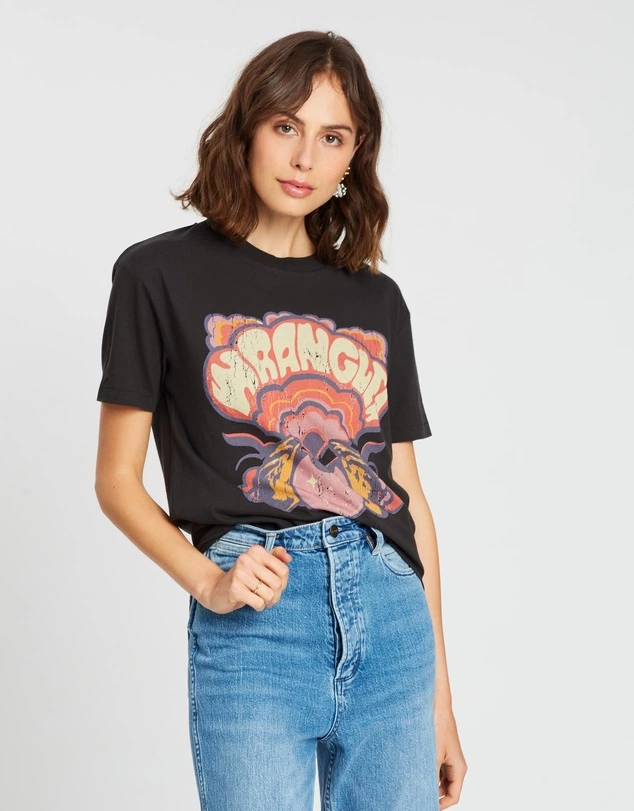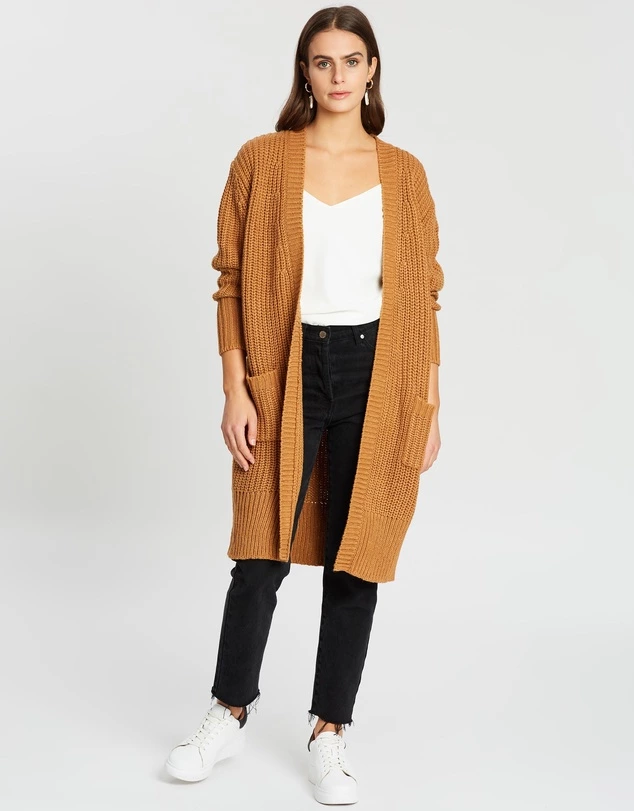 Wrangler Tee – $59.95 // Black Midi Dress – AUD$90.30 // Mustard Knit Cardigan – AUD$89.99 // Floral Dress – AUD$34.99
4. Sportsgirl
Oh, be still my beating heart! Sportsgirl is all my bohemian dreams rolled into a pretty package. While their clothes are always stylish and high quality, I actually also really love their make-up. It's one of the first things Priya introduced me to when I got to Melbourne and I'm obsessed with how pigmented their eyeshadows are. Anyhoo.
Another one of my all time favourite dresses (which was featured in this OOTD – oh, Gold Coast, how I miss your sunshine) comes from Sportsgirl and I'm obsessed.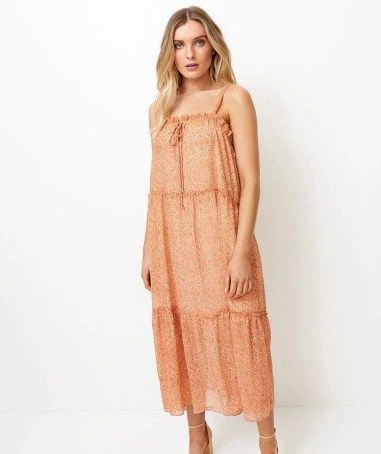 Floral Midi Skirt – AUD$69.95 // Boho Dress – AUD$109.95 // Orange Bohemian Loose Dress – AUD$59.95 // Lace Shirt – AUD$59.95
5. Spell & The Gypsy Collective
Spell and The Gyspy is an iconic summer brand for me. They epitomize the bohemian beauty of beach-town babes and I am all here for it. Spell & The Gypsy are a little bit pricier than some of my other picks, but I think it's worth it. 1. They're sustainable. 2. Their clothes transcend yearly trends so you're paying for something that you can wear for years to come. 3. They're real fucking cute.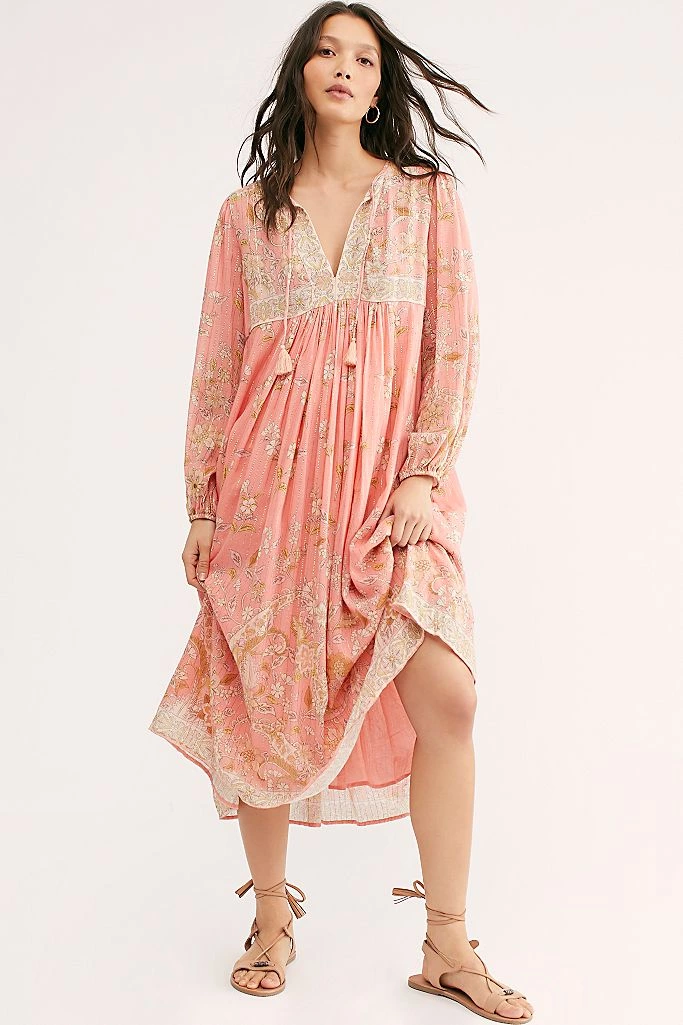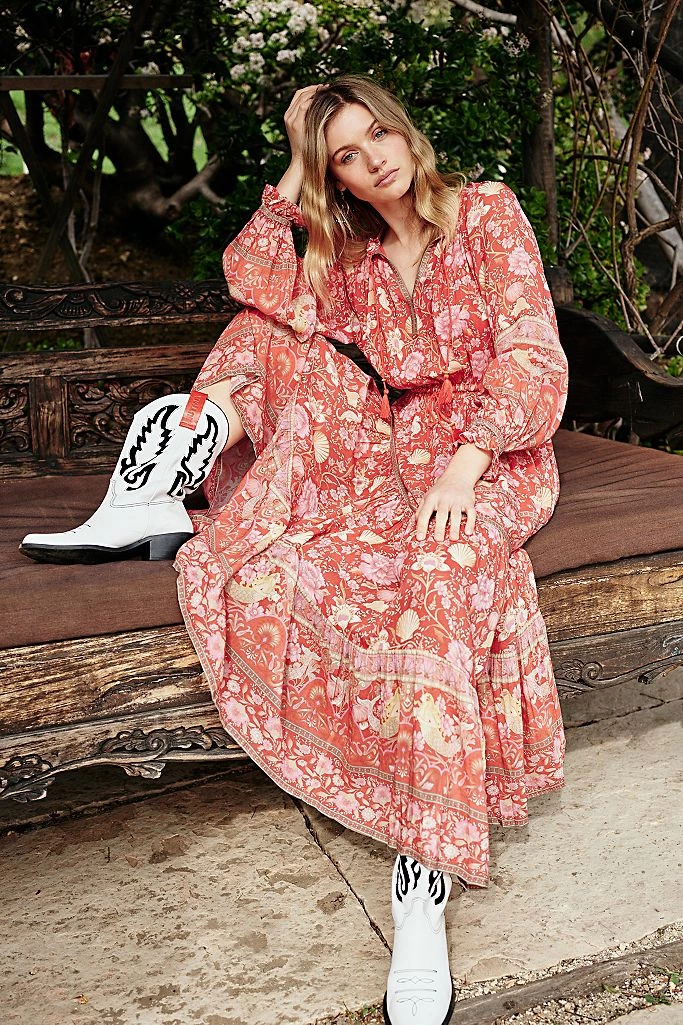 Pink Kaftan Dress – AUD$424.83 // Monochrome Romper – AUD$263.16 // Red Bohemian Dress – $338.08 // Organic Raglan Tee – $102.83
Also cool – if you're in the US, you can grab Spell & The Gyspy from stockists in your country rather than paying to get it shipped from down under!
6. Thrills Co
If you've been keeping an eye on my site, you may remember this brand from my Thrills Co. OOTD featuring my beloved sunshine-yellow cord pants. I adore this brand – it's funky, it's fun and everything has a very vintage inspired feel to it. (Plus, their pants come in colours like sunshine yellow. What more could you want?)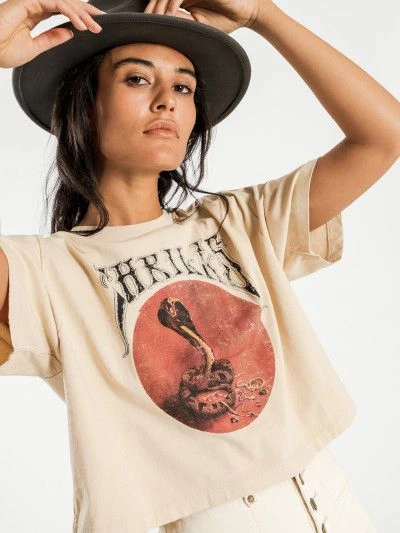 Snake Tee – AUD$59.99 // Eagle Tank Top – AUD$29.99 (on sale!) // Brown Suede Pants – AUD$129.99 // Red Denim Jacket – AUD$69.99
7. Glue
Glue is similar to Universal, especially in terms of having big brand names. However, I think Glue leans a little more towards streetwear rather than straight-up alternative fashion. If you like names like Nike, Adidas and Tommy Hilfiger, this is the store for you!
I find there are less streetwear stores in Aus than there are back in London, so if you're missing that kind of vibe, Glue's my top recommendation.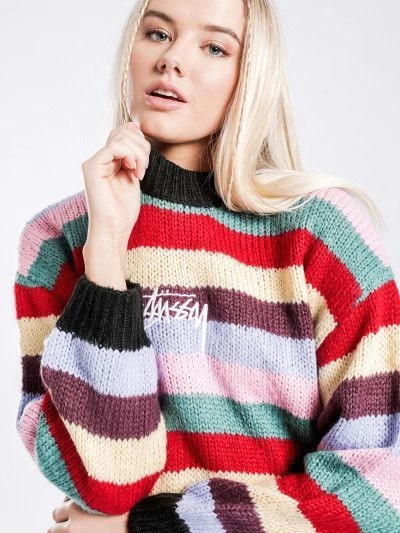 Stussy Striped Knit – AUD$109.95 // Brown Suede Jacket – AUD$149.99 //
8. Universal Store
Universal Store, in my opinion, is the Australian equivalent to Urban Outfitters. Full of hipster, grungy brands and skater fits, here's where you're going to find threads perfect for a casual trip to the beer gardens. I was actually introduced to Wrangler and Thrills through Universal, so it'll always have a special place in my heart. (And my wallet.)
Checkered Dress – AUD$99.99 // Floral Midi Dress – AUD$79.95
9. Glassons
Glassons is a little bit more minimal than my other picks – but great for basics, or if that's the style you're into. I've bought a few pieces for work from here and a very cute summer dress. If alternative fashion isn't your thing, try Glassons for stylish, not too out there fashion.
Mint Knit Jumper – AUD$39.99 // Green Satin Tie-Back Dress – $49.99
Alright, lovers, that's about me done!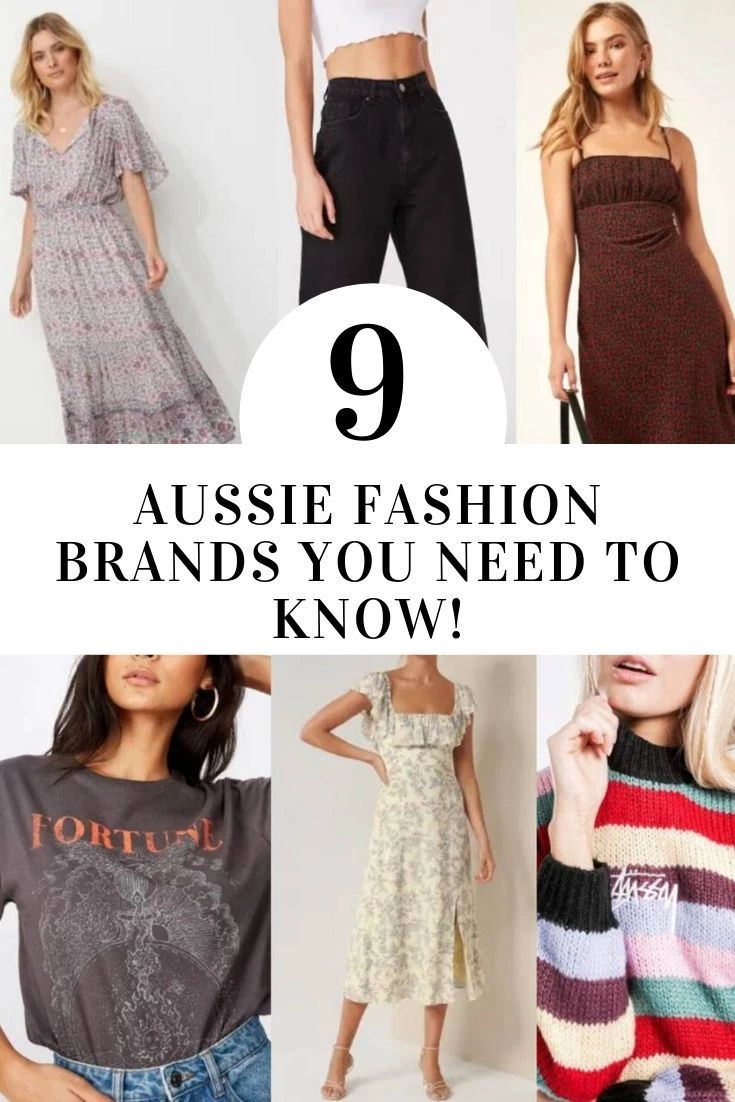 If you enjoyed this post, give it a share on Pinterest and spread the love.
If you enjoyed this post, I recommend giving my post 8 Of The Best Online Stores For Graphic Tees a read. I don't know why, but suddenly Google's driving it some traffic – why not join the crowd? I hope you guys enjoyed this post. Have you heard of any of these brands? Which looked like your favourite? Let me know your thoughts down below!
Peace,

Instagram // Twitter // Bloglovin' // Youtube // Pinterest