sAre you a massive lover of beautiful, real crystals - but also love a good deal? Here are my favourite 10 affordable online stores for crystals and stones - and a little haul too!
Hello, gorgeous humans - welcome to the post I have been dying to share with you all for weeks. Seriously, I've been like a kid at Christmas, eagerly waiting by the door for the postman to bring me presents. But it's here; we've made it.
Top Cheap Crystals by Editors' Picks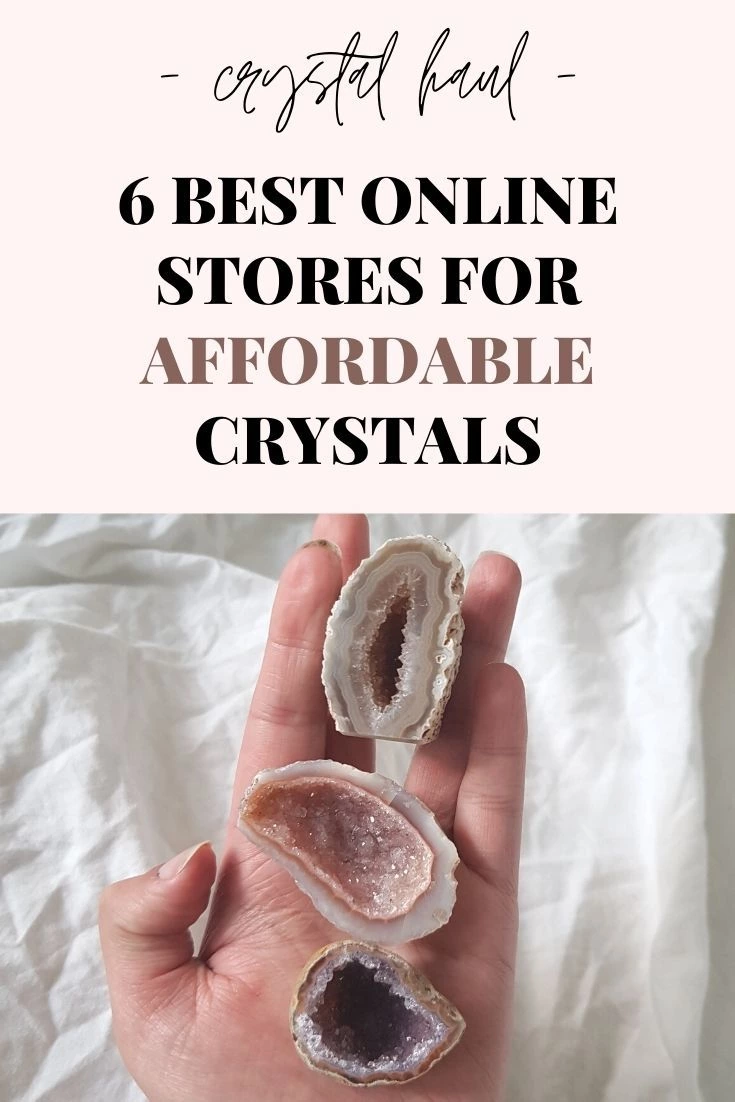 If you guys have kept an eye on my blog recently, you may have seen numerous crystal-related crafts popping up. I've made some crystal planters and r e-vamped the IKEA Moppe Drawers with some witchy handles. It's been a mood. You saw my bullet journal set-up, guys - August is the month for magic.
So in the spirit of magic, I'm going to be sharing my top 10 online store to buy affordable but unique crystals!
I would love if you guys watched my haul video first, though! If you enjoyed, make sure to hop on over to Youtube and subscribe!
Top 10 Best Online Stores For Cheap Crystals (Crystal Haul!)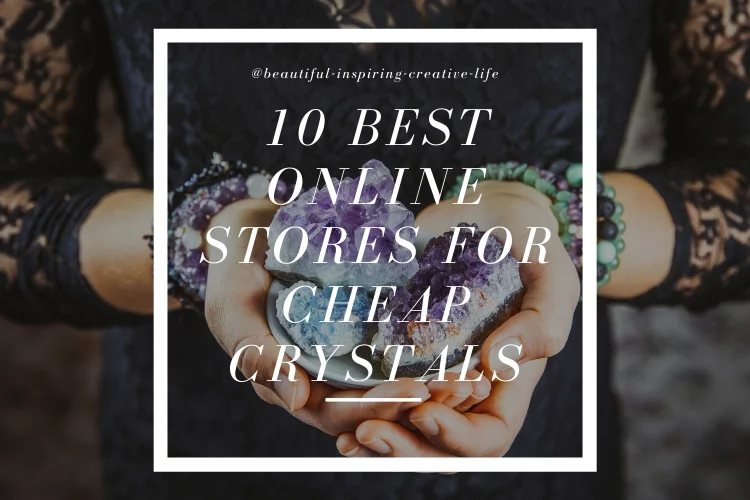 1. FreedomRocksCo (Etsy) - Worldwide Shipping - Link
Okay, I am utterly obsessed with FreedomRocksCo. They've got such a fabulous range of beautiful - but also incredibly unique - crystals and you can get some really large ones for a wonderfully cheap price point too! Here are some of my favourites they have to offer...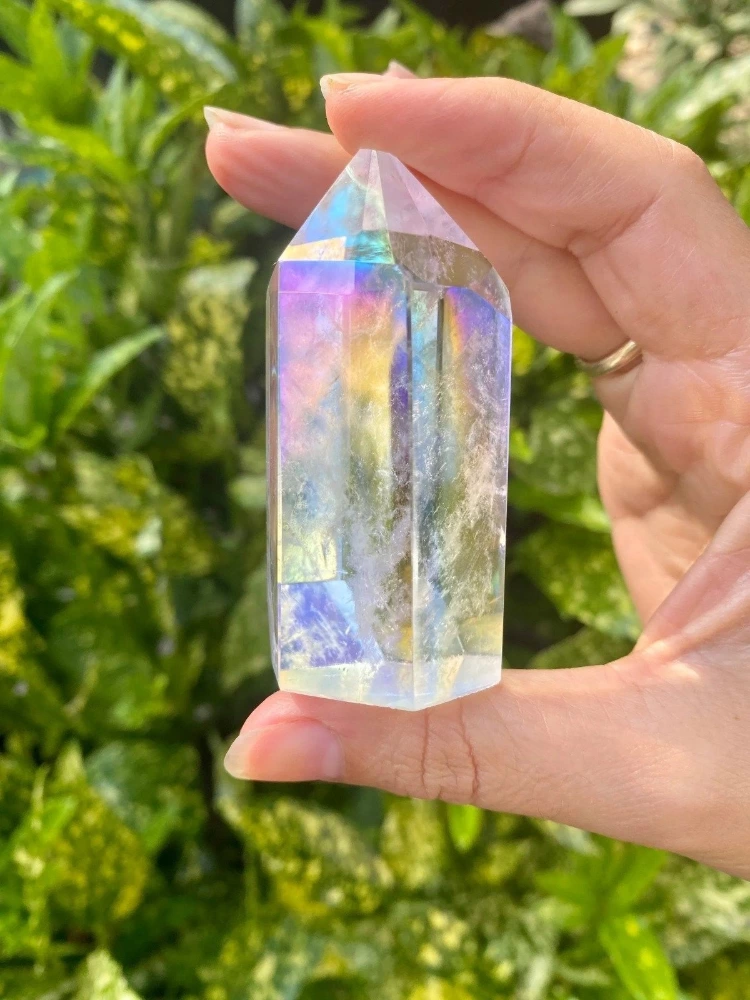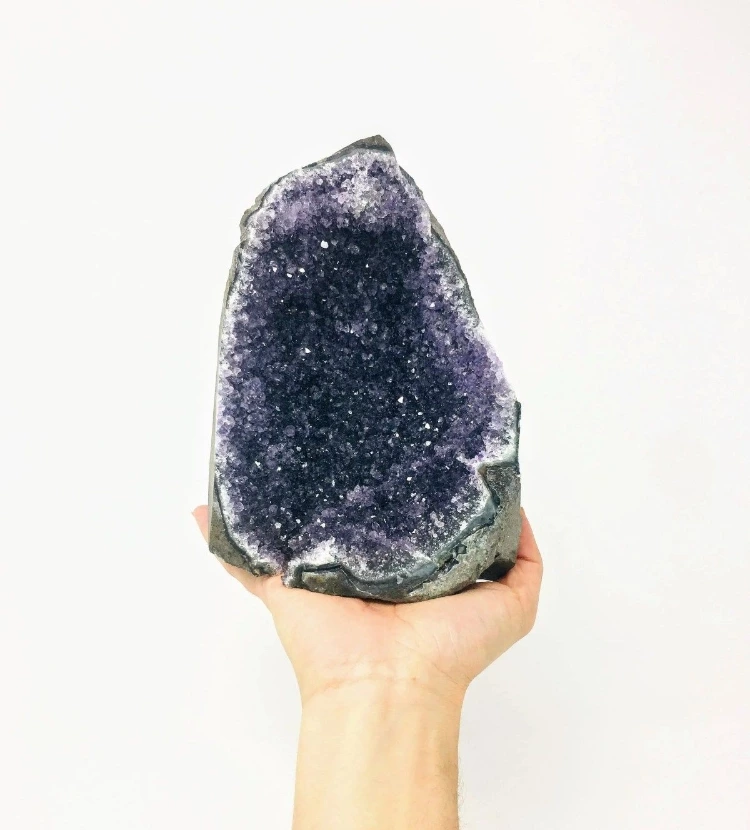 Rainbow Quartz Tower - $18 // Amethyst Slab - $17
ARE YOU A FELLOW CRYSTAL LOVER? CHECK OUT HOW I DISPLAY MINE IN A CURIO CABINET!
2. Unity Is The Key - Etsy (Worldwide Shipping) - Link
Unity Is The Key is a UK based Etsy seller (sticking true to my roots!) and they really stand out to me because of the utterly gorgeous crystal towers they sell! To tell you the truth, I didn't even know half of these stones existed, but get in my post box please! I think the Caribbean calcite has to be my favourite because it just looks like a dreamy beach... in a crystal!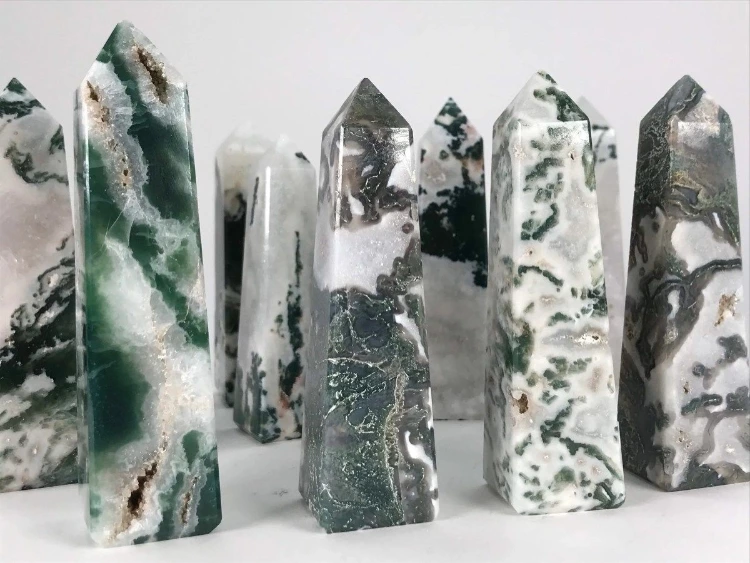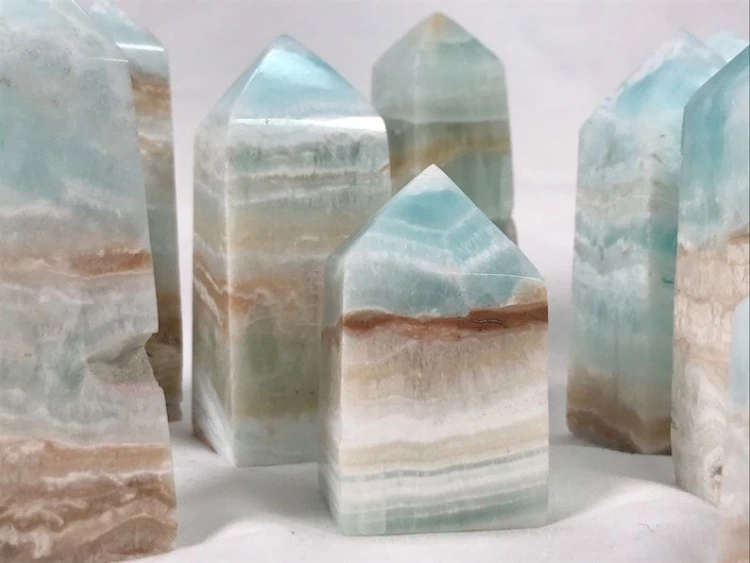 Moss Agate Tower - $21 // Caribbean Calcite Tower - $27
Do you love displaying crystals around your home? Why not try making these gorgeous crystal planters?
3. Midnight Moonstones - Link
As you may have seen from my haul, one of my absolute favourite crystals is an agate druzy tower. (Essentially, a tower that has a part where druzy stones are exposed.) They look so magical and witchy and... ugh, I just love them. That's it, that's the tweet. Midnight Moonstones caught my eye with their stunning towers and I think you will see why!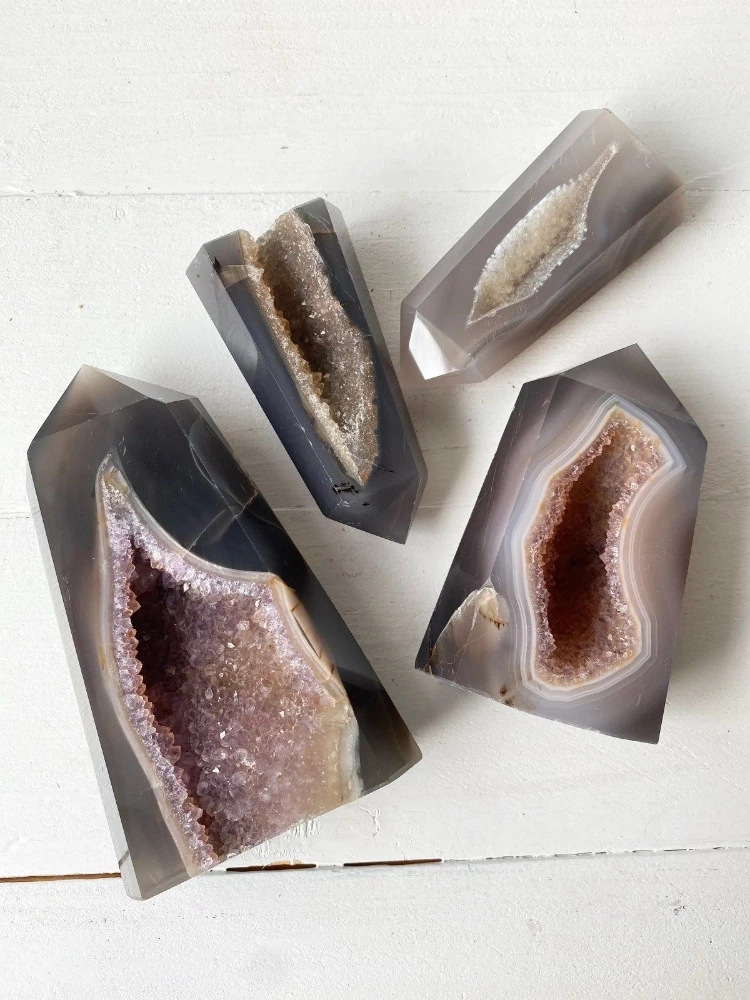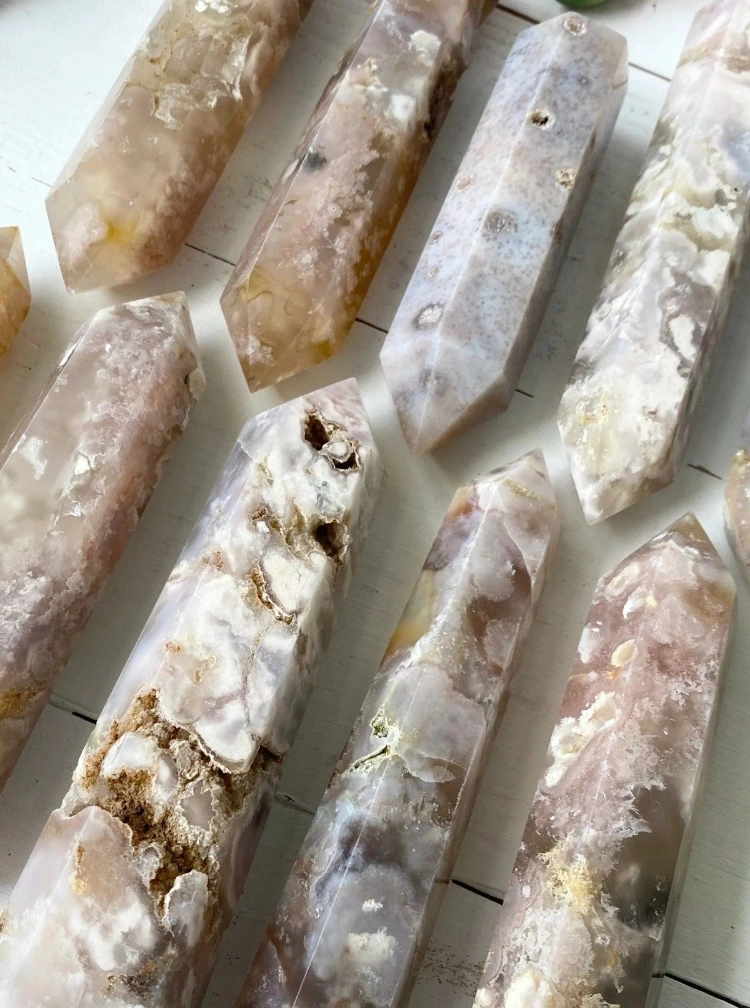 Agate Druzy Tower - $38 // Flower Agate Points - $25
4. The Geode Guys - Etsy (Worldwide) - Link
So I realised this post has been very tower heavy... time to add some geodes to the mix! And, boy, have we started with a winner! These geode crystals are sourced from 3 different mines and come unopened so you're set to get something truly unique. (And if not seeing beforehand puts you off, the 243 raving reviews should put you at ease!)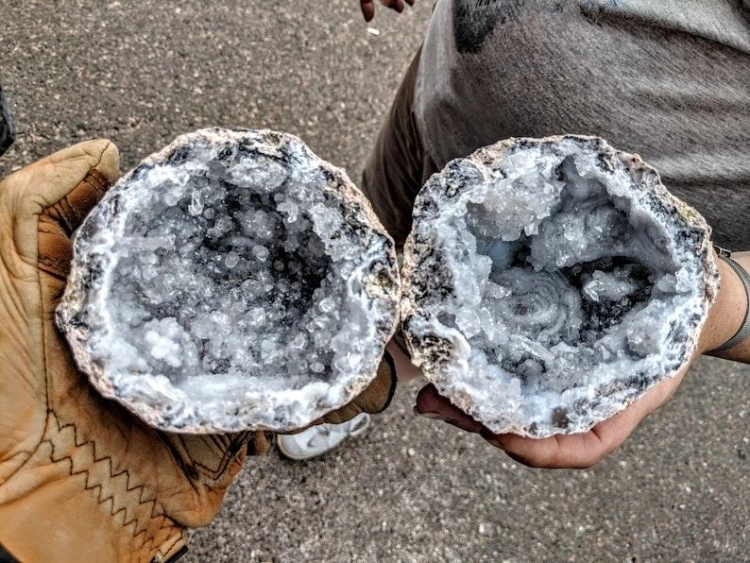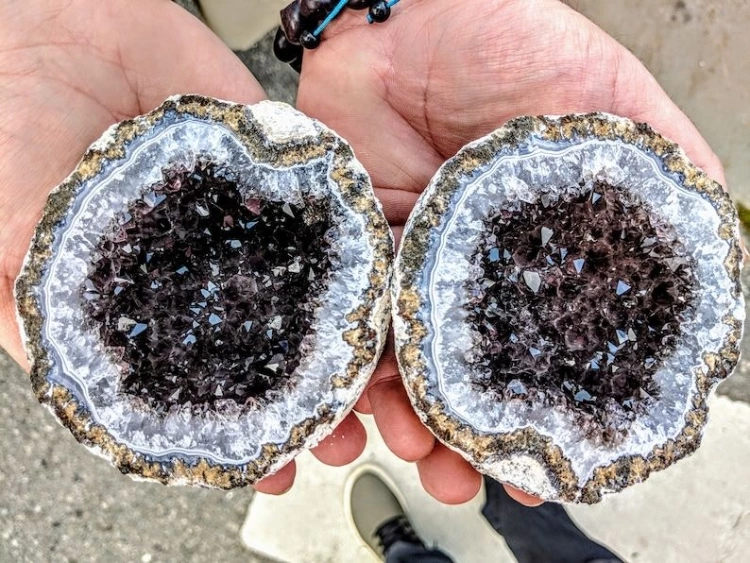 5. Hubrox - Etsy - (Worldwide Shipping) - Link
Hubrox introduced me to galaxy amethyst and, wow, take my money! I love amethyst to begin with (does anything scream I can hex you like an amethyst cluster? I think not) but will a more grey colour scheme? To die for.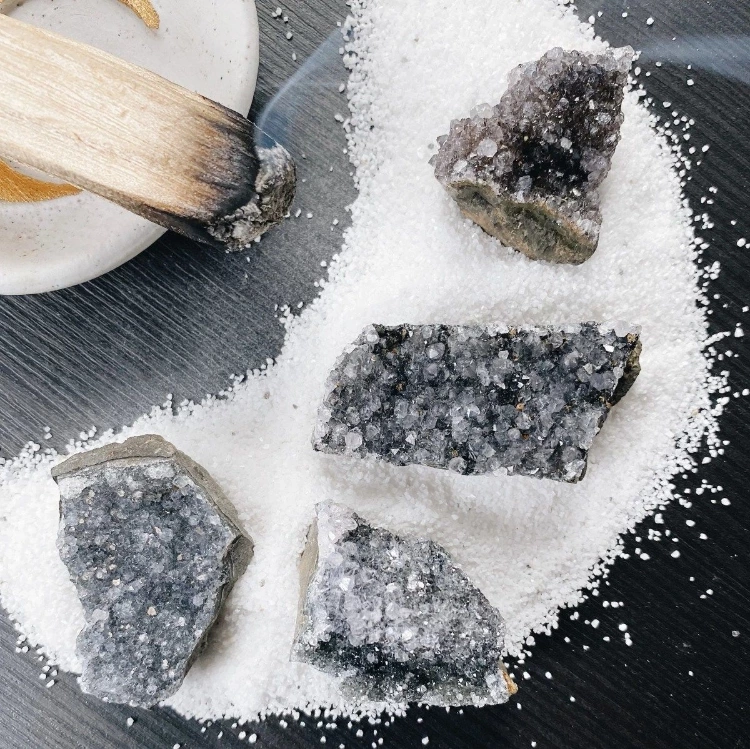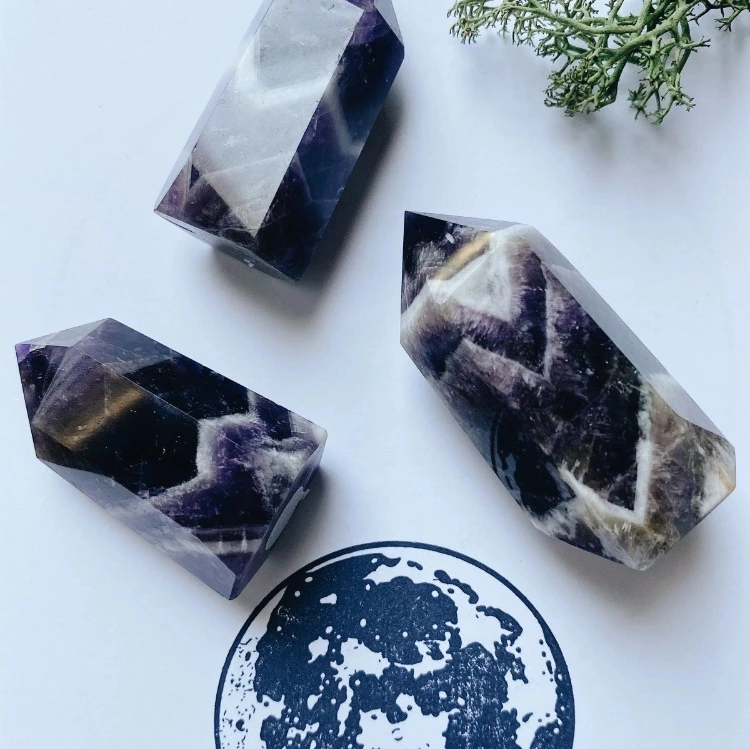 6. The Best Place For Cheap Crystals - Aliexpress (Worldwide Shipping) - Link
The last store on my list is Aliexpress! (I felt like it was getting very Etsy heavy in here. Which is never a bad thing because supporting small businesses is great - but for the sake of variety I'm going to mix it up.) If you've been following my blog since back in the London days, you may remember my deep love for Aliexpress. It's insanely cheap; there's fantastic variety and... well, did I mention it's really cheap?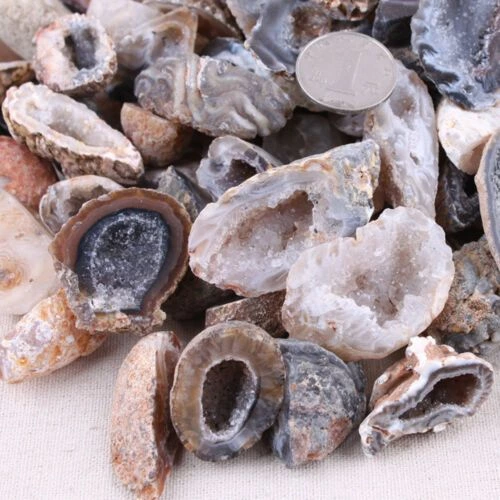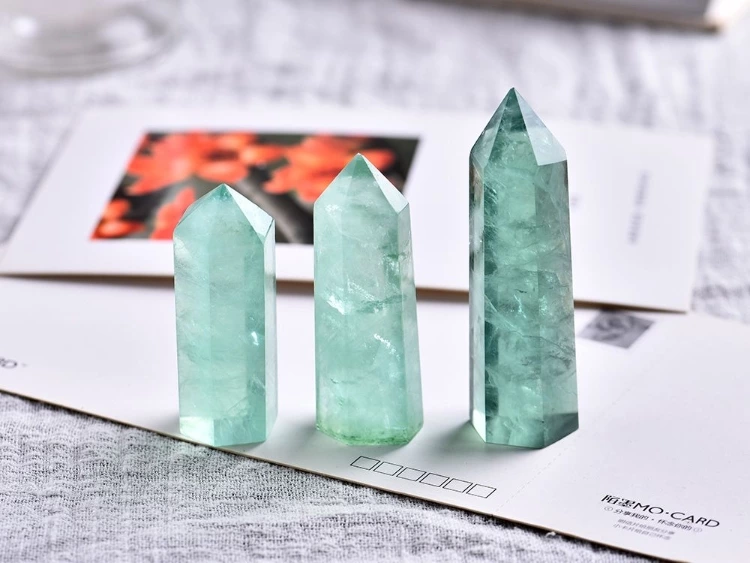 If you enjoyed this post, make sure to give it a share on Pinterest too!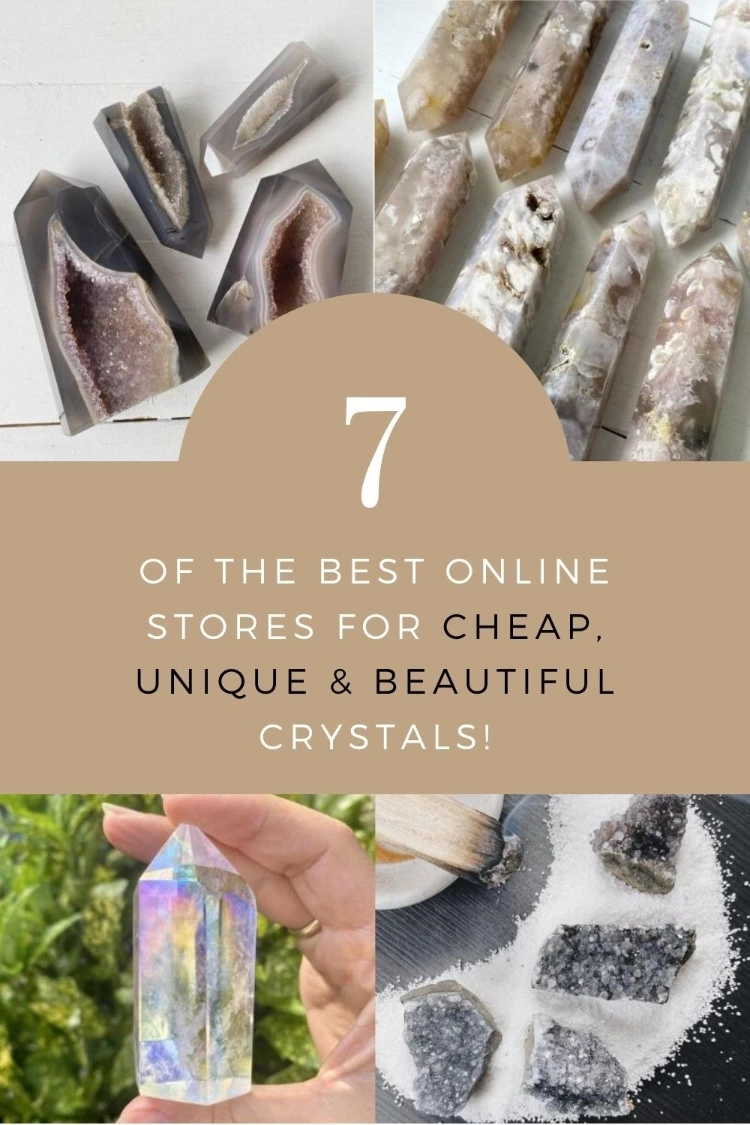 If you're a fellow crystal lover, make sure you're up to date on the various crystal-related DIYs your girl has up! I've made my own crystals, made crystal jewellery, hair accessories and planters! I'll drop some linked images here... but go check that out too!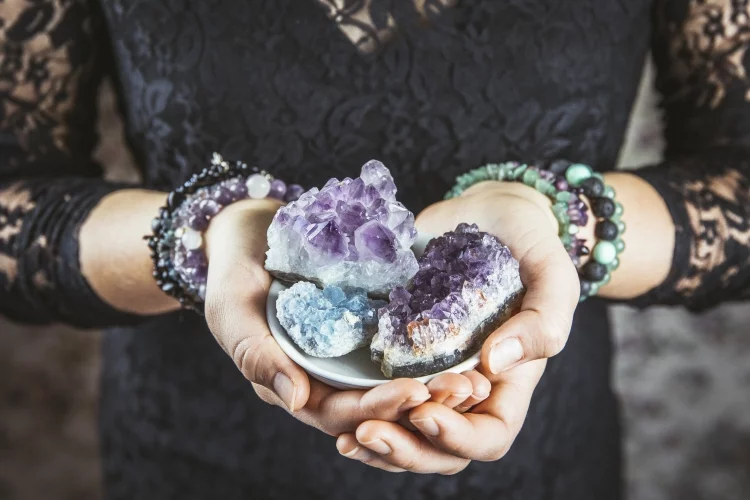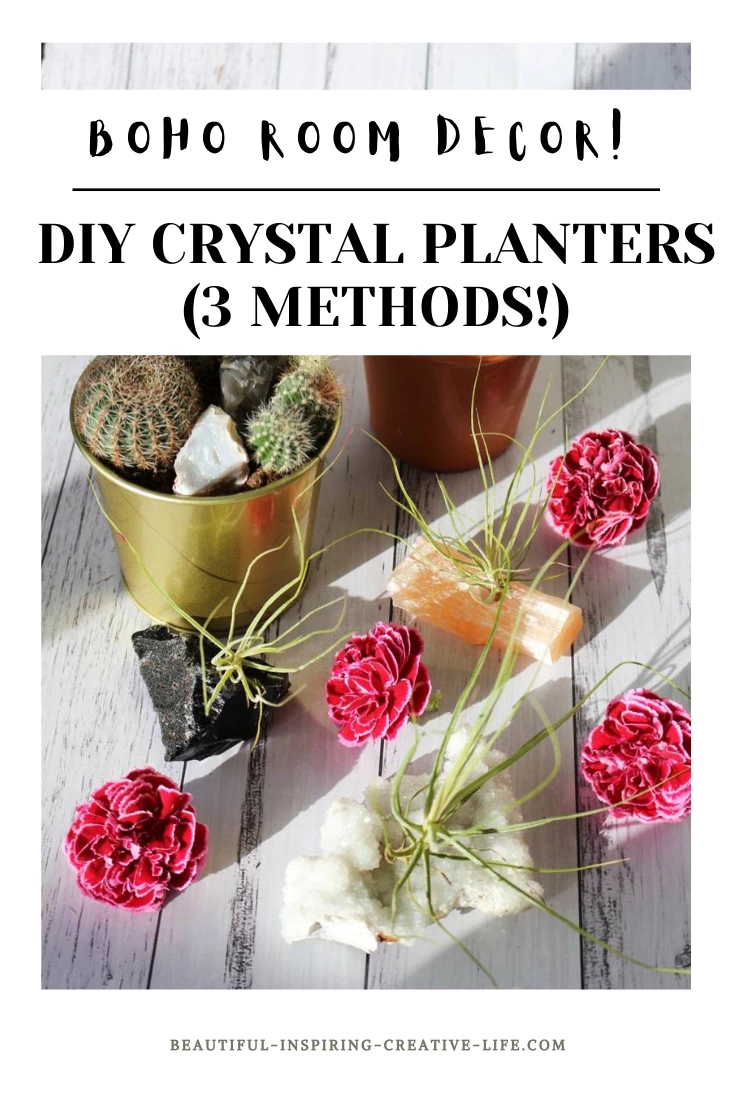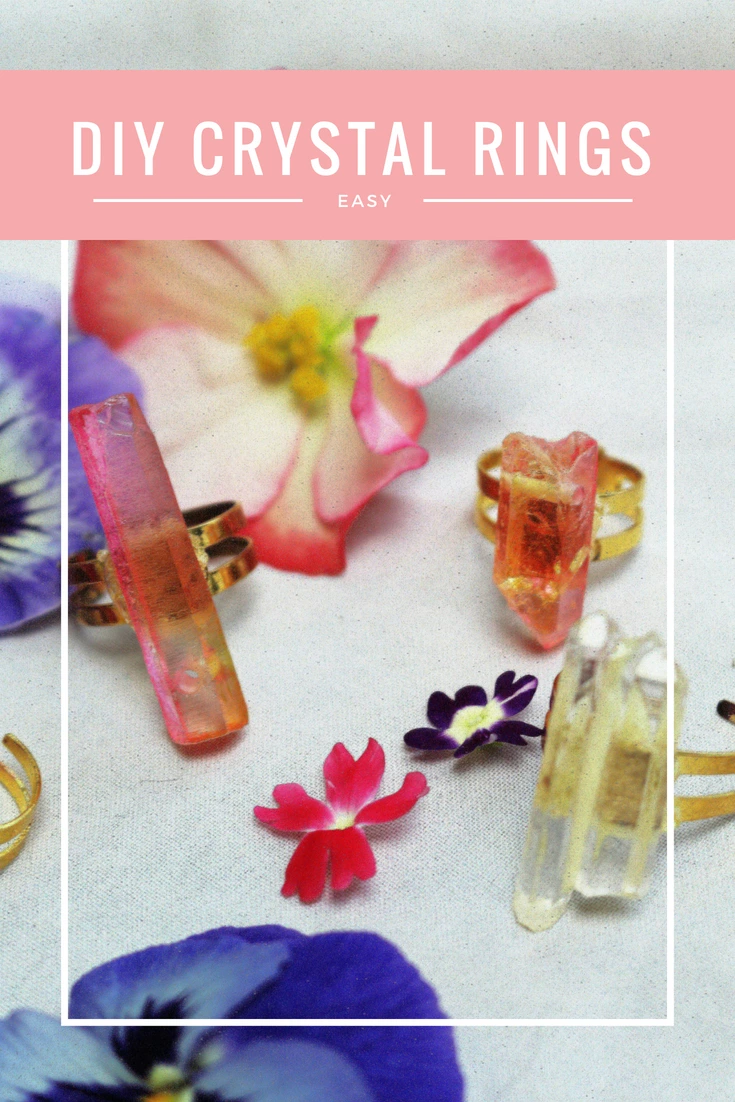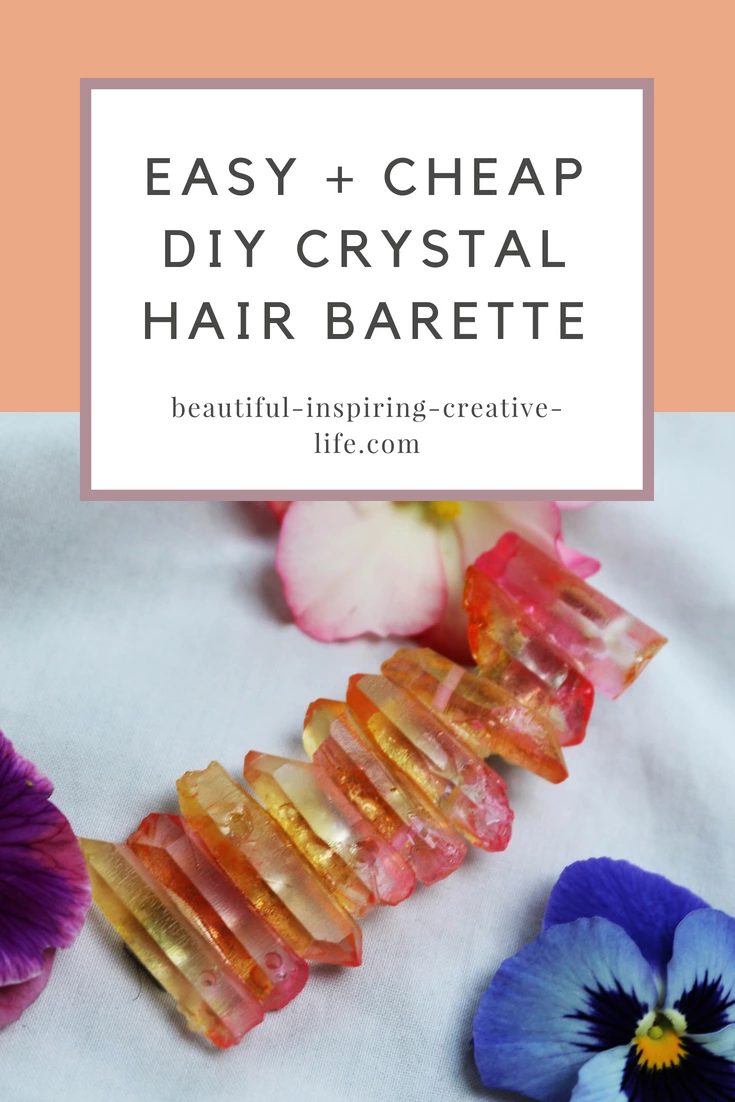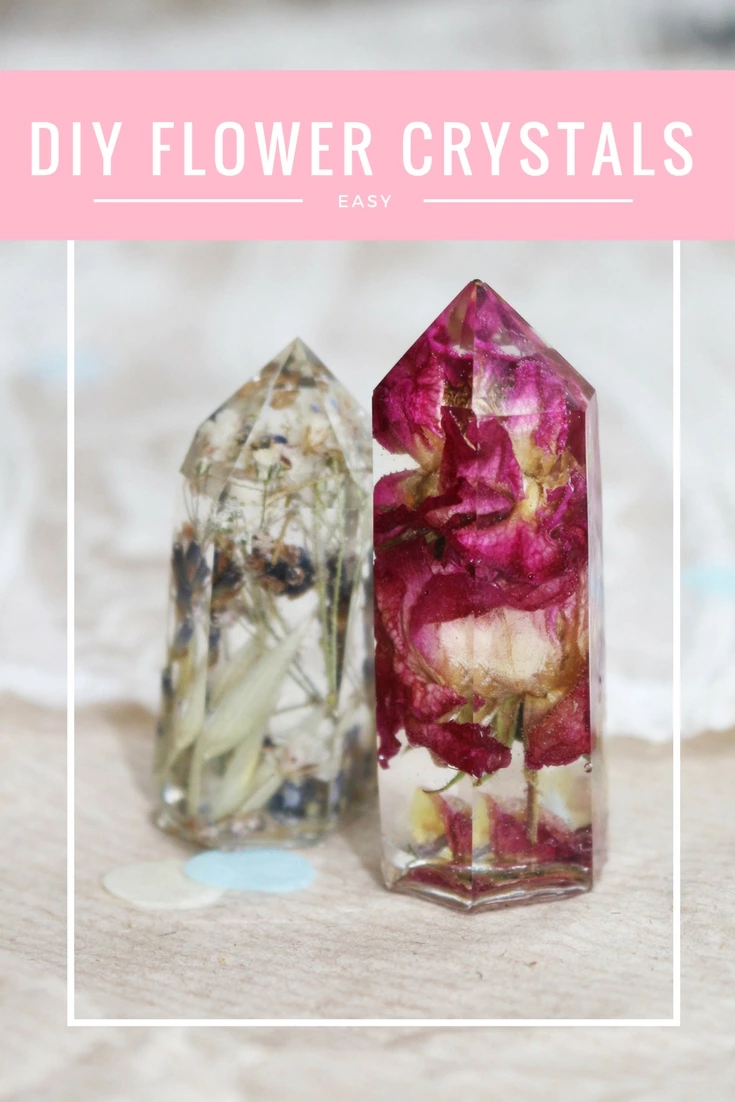 Alright, folks, that's a wrap! Apologies for being completely inactive over the past week or two - life/work has got super busy and I've been planning all my collabs for September. Which of these stores was your favourite? In fact, which crystals were your favourites? Let me know your thoughts down below!
Peace,

Instagram // Twitter // Bloglovin'// Youtube // Pinterest