Learn how to make herbariums (floating terrariums filled with dried flowers) in a few simple steps! A perfect DIY way to preserve and display flowers.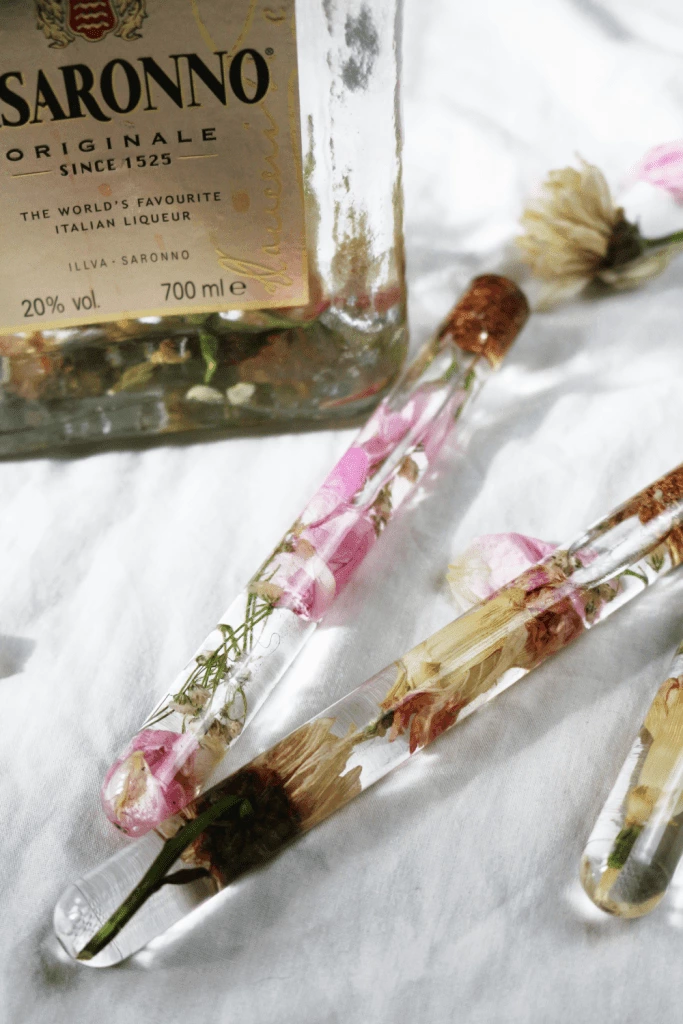 Hello, beautiful people, and welcome back to my corner of the web! We're going to be making some super cute DIY herbariums – so get your Pinterest panties on.
Today's post combines three of my favourite things: plants, crafting and alcohol. (Okay, it doesn't require alcohol – but old alcohol bottles make great herbarium holders. So take my excuse to buy fancy liquor and run with it!)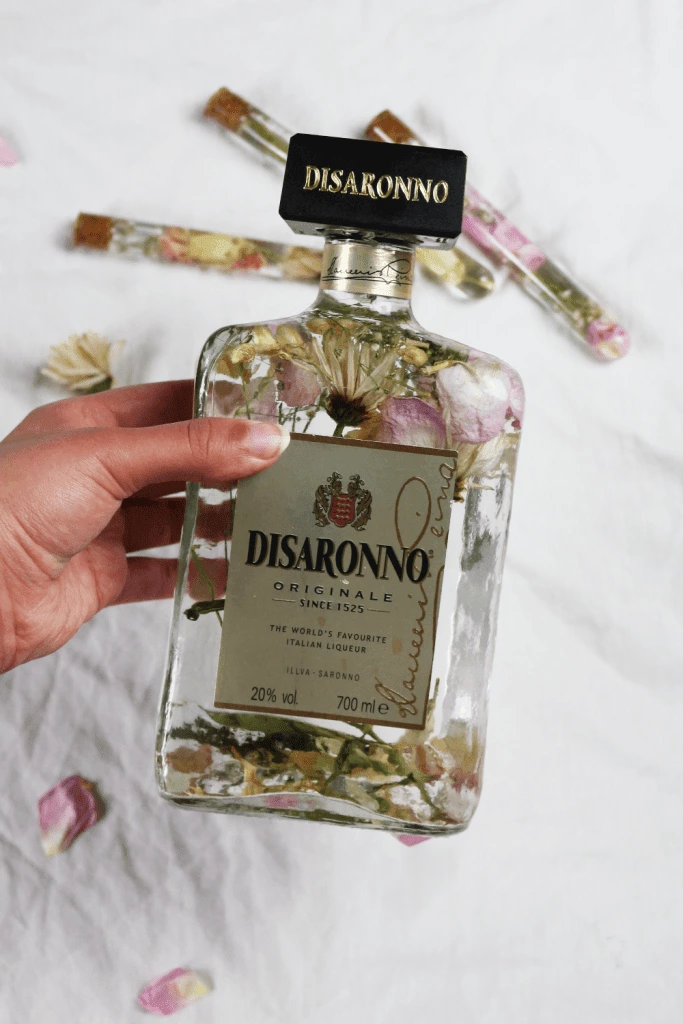 I actually love using old alcohol bottles for various crafty purposes around my home. It justifies my partner's wine subscription and lets me display cute labels. Good branding should always be celebrated, am I right?
In fact, maybe I'll write a compilation post about some of the cute ways to upcycle old alcohol bottles . . . But onto today!
WHAT ARE HERBARIUMS?
Technically, herbariums are meant to be collections of pressed and preserved plants for scientific study. In this context, though, I'm thinking more of the Japanese herbarium trend.
Herbariums are an aesthetic way to preserve and display dried flowers in liquid to keep their colours vibrant. They're also known as floating terrariums.
Floating herbariums make for beautiful indoor mini gardens . . . but they're also such a stylish way to preserve meaningful flowers. (So if you're looking for a creative way to display your wedding bouquet, this is it!)
If there's a little niggle of recognition in your brain, you may remember my 2 summery VOSS bottle upcycle DIY post. I created herbariums back then and, while super cute I always wanted to revisit the idea.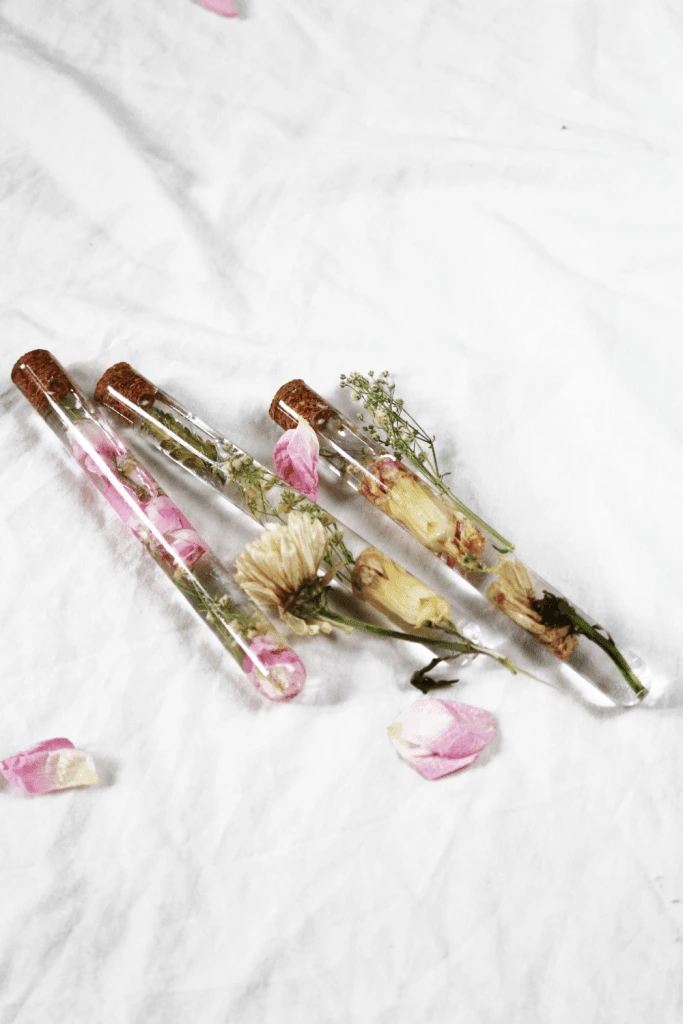 WHAT YOU NEED:
Herbarium oil (this is pretty much impossible to find, so you can sub in baby oil. I tried it in my 2 DIY Voss Bottle Upcycles post and almost a year later the colour still holds up!)
Dried flowers. You can dry these yourself or purchase them – Etsy especially have a wonderful selection.
A sealable bottle or jar
By the way – if you love drying and preserving flowers, make sure you check out my DIY flower and herb drying rack.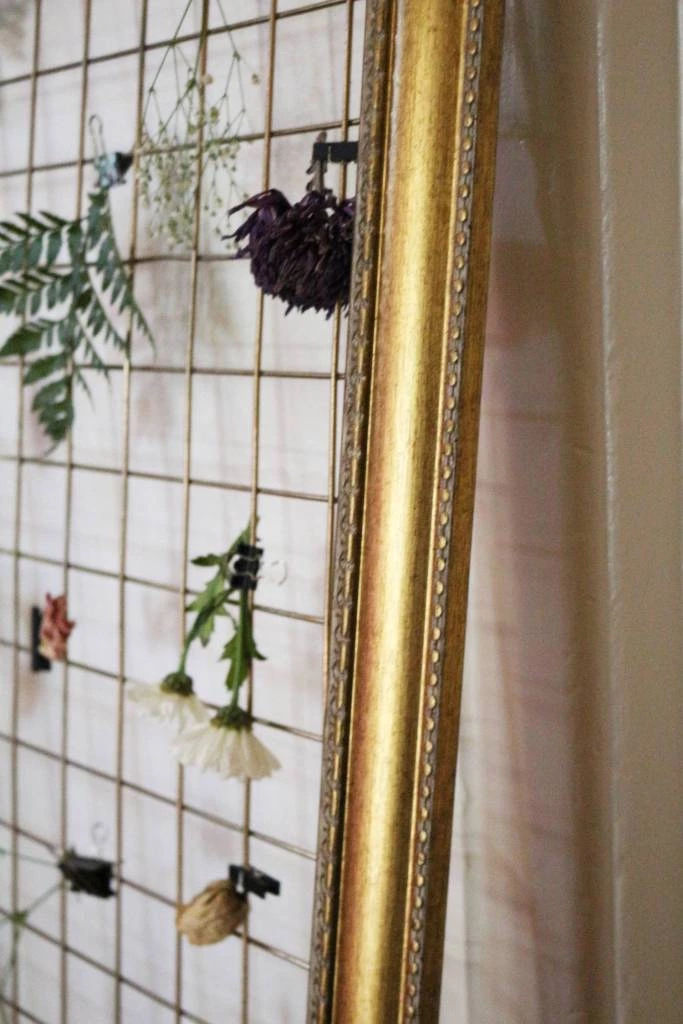 STEP BY STEP HOW TO MAKE HERBARIUMS:
As always, I would love if you watched this tutorial in video format and subscribed to me over on Yotube too!
Dry your flowers and leaves. (An easy way to do is to hang them upside down for a few weeks!)
Wash out the container you'll be using – especially if it used to store alcohol.
Place your dried flowers in the container and arrange to your liking.
Slowly pour the herbarium oil into your container.
Seal tightly and enjoy!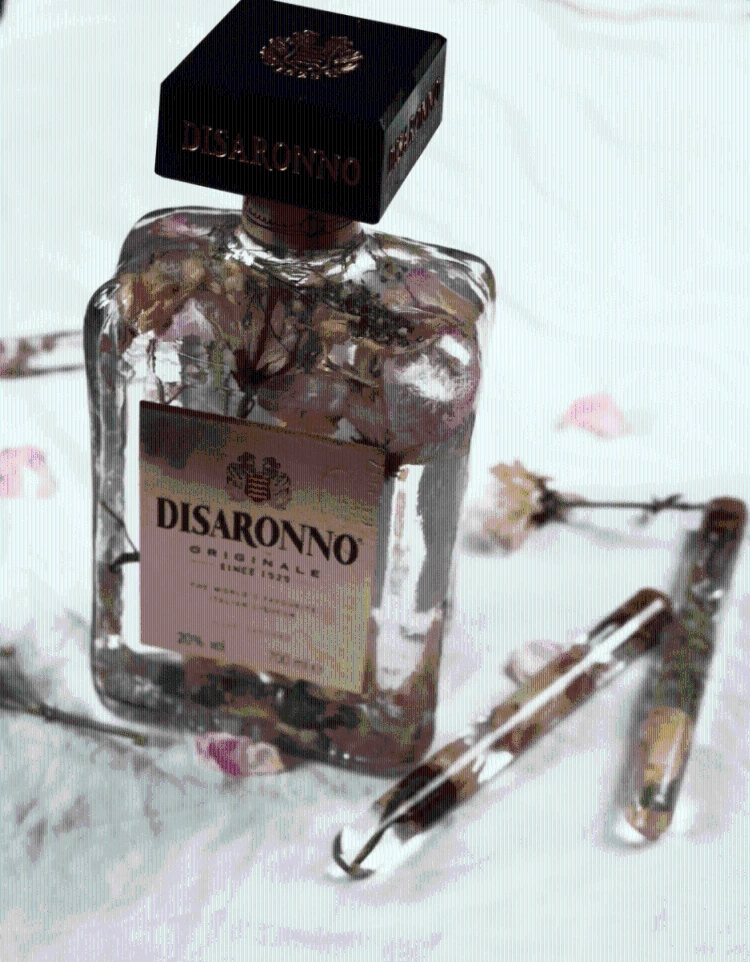 And that's it! Your girl actually dipped her toe into TikTok for the first time with this craft, so make sure you follow me on there too!
I feel like I have tons of small day to day craft projects I make that aren't quite worth a Youtube video or post, so hopefully TikTok will be their home!
RELATED CRAFTS YOU SHOULD CHECK OUT: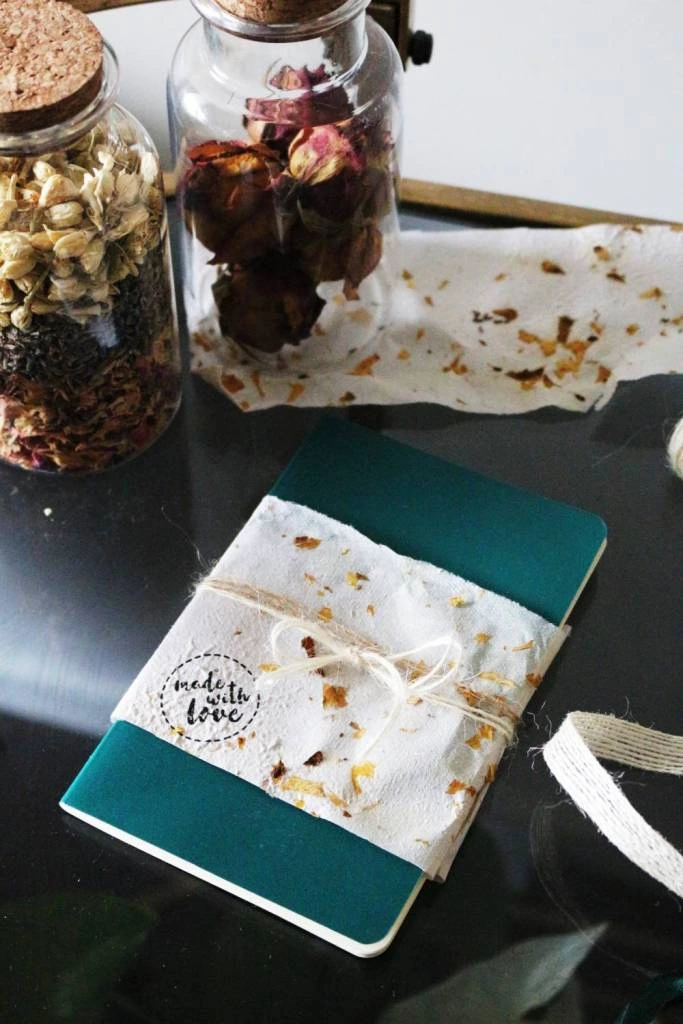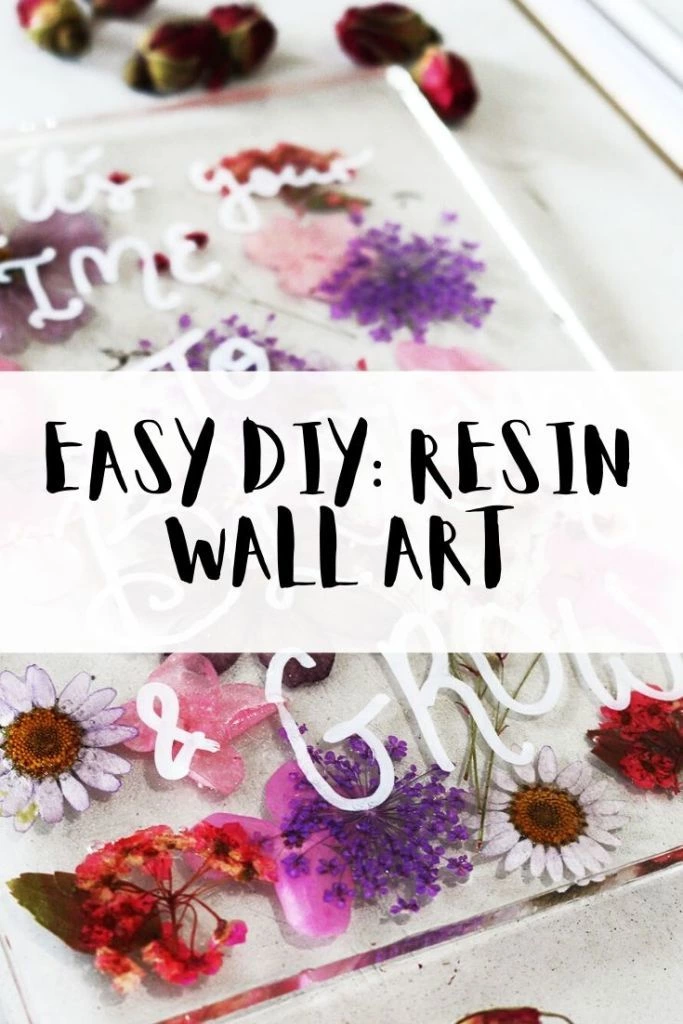 SOME CREATIVE WAYS TO STYLE HERBARIUMS . . .
The fun thing about herbariums are that the limits are endless! I chose to create some with little test tubes and in an old Disaranno bottle because that's what I had lying around . . . but there are so many quirky ideas you could try!
Alright lovers, we shall end at the end! I hope you enjoyed this little craft project as much as I did. Have you ever tried making herbariums before? Would you? Let me know your thoughts down below!
Peace,

Instagram // Twitter // Bloglovin' // Youtube // Pinterest