Hi honey, I'm home!
Okay, that starts to lose its effect when it turns out that I got home a pretty long time ago. *Cries desolately*
So, in case you didn't know, last month I went to Fib Festival Benicassim; this is my Fib Review and experience.
Wait . . . before I forget:
If you do ever attend the Fib festival, MAKE SURE YOU AREN'T A DUMB SHIT AND ORGANISE YOUR WAY TO THE AIRPORT IN ADVANCE.
You may be wondering why this is so important; why I felt the need to virtually shout it at you without even telling you what Fib is.
Well, it's important because if you don't prepare in advance it's not just possible, but easy to miss your flight.
Benicassim (where the festival is held) is a relatively small coastal town – you need to get a train in and out of it. Which is an issue when it's equipped with trains that run irregularly and somewhat rarely if you're used to or expecting London service. The last train is at 10; the first is at 8 and there are no direct trains to the airport – if your flight is late at night or early in the morning, you'll need to make sure that you've left in time. Oh, and add in the fact that the trains are often delayed (sometimes by hours) too.
You can also book a coach straight to the airport – but that gets sold out very quickly, so prepare! I didn't look ahead of time and ended up missing Kasabian (I'm bitter; I'm very bitter) because I had to get to the airport 12 hours ahead of time or I would have missed my flight. Side note: I made a great friend – but that's a story for another day.
Moving on.
Today's post is sharing my experience with Fib so that I can hopefully convince you to go too!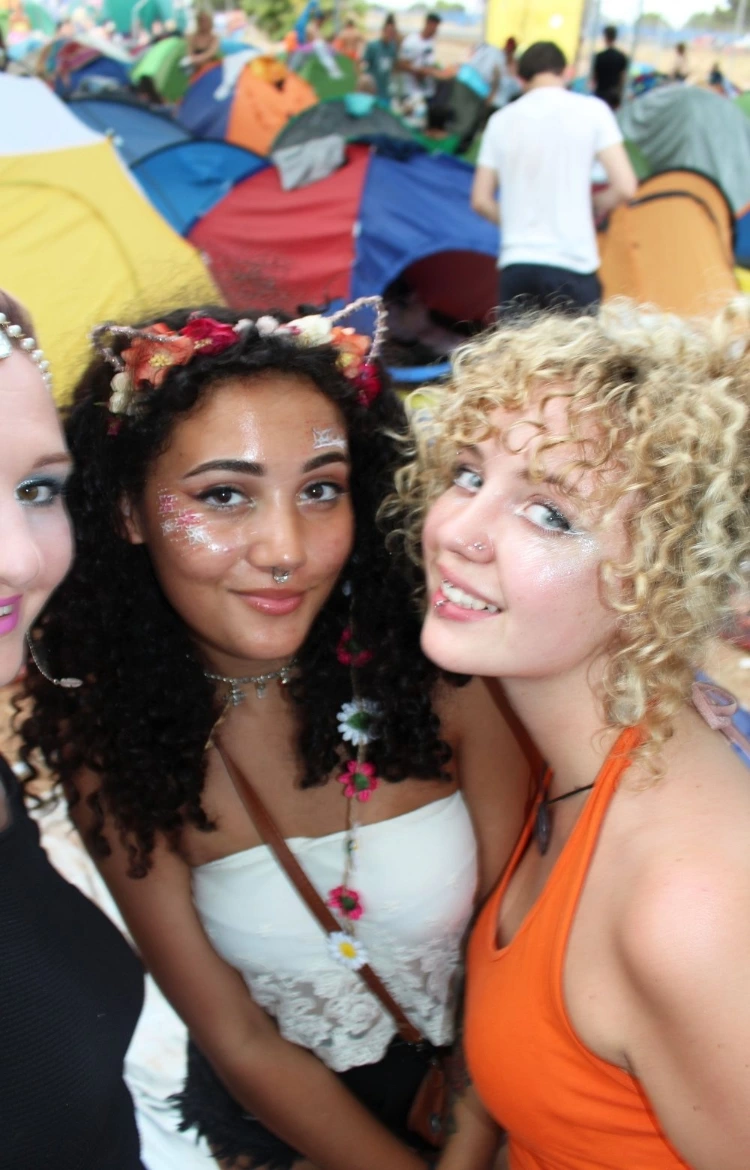 (This is me and my friend, Leila, who I went with.)
What is Fib Festival?
Fib (Festival Internacional de Benicassim) is a 4-day Spanish music festival in July that hosts a wide variety of music from rock to RNB.
What was the line-up like?
Awesome.
The Fib festival line-up is always pretty great and 2017 was no exception. Headlining were massive names like Kasabian (cries), Red Hot Chilli Peppers, The Weeknd, Stormzy and Liam Gallagher.
I can't lie to you – I was shocked by how good Stormzy was. I'm a South Londoner, so liking Stormzy is more a matter of support as opposed to actual musical appreciation . . . but I was shocked.
It was one of the most passionate, energetic performances – and I was part of a mosh pit. Fuck yeah.
Same goes for The Weeknd – except I actually am a big Weeknd fan. We got surprisingly close to the front (God only knows how; getting close to RHCP was quite literally a fight) and, long-story short, I now have a good idea of his height.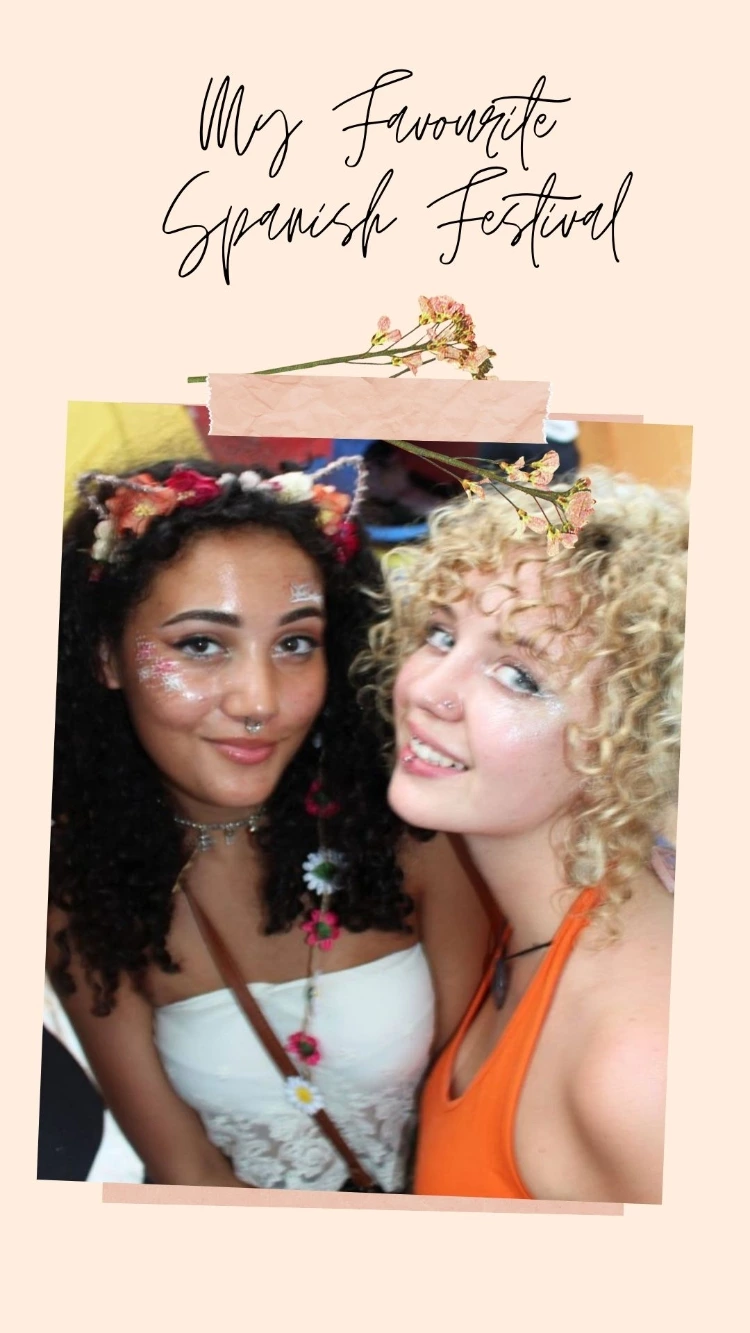 Is it a fun festival?
Strong yes.
The festival itself starts at 10/11pm (trust me – with the Spanish heat, this is a Godsend. A mosh-pit during the day? People would genuinely die) and the last music finishes at 8am . . . I think. Who actually makes it to 8am?
This means that you have the entire day to laze about, socialise and enjoy the (gorgeous) surrounding area. There are mountains you can go into (which would have been great had we learnt this before our last day), a nearby town that's full of shops and restaurants and stunning beaches to enjoy.
And that's just within walking distance!
Although the music finishes at 8, a lot of the time you'll end up wandering off after your favourite acts have played and going for a 2am swim! (Although trying to sleep on the beach is a mission as it's actually really bloody cold past 3am. Bring a blanket, pass out or just head back to your tent.) There are also loads of great mini-stages – and a pool party/house music club-thing that is a lot of fun.
Would you recommend going to Fib festival?
Absolutely. Why? Let's bullet point it.
Great location. The festival is practically on the beach!
Really fun, friendly atmosphere. There are a lot of Brits on holiday. We ended up befriending all the tents around us and everyone was British, most of them from London or Bristol. We made a load of friends, some of whom I still talk to now!
The lineup. There's something for everyone!
Good facilities. After Download, where even the staff toilets were the definition of grim, I was holding out absolutely zero hope for Fib facilities to be any good . . . but they were! There were actual little rooms for toilets as opposed to port-a-loos and they were (gasp) pretty clean. Plus, they had showers!
A few tips for if you do wind up at Fib festival
Don't waste money on the bus pass. You can easily walk everywhere.
I know I've said it, but it bears repeating: make sure you can get to the airport on time. The ensuing panic when we realised "oh shit, we might not actually be able to make our flights" was not pleasant.
Go to Barcelona first! Literally everyone we spoke to expected us to be coming back to Barcelona with them for a day before flying home. We were absolutely confused by this (Valencia is the closer airport?) but apparently it's cheaper to go to Barcelona . . . and you get an extra couple days of holiday out of it! For whatever reason, out of the 5 groups of people we met and actually befriended they were all going to Barcelona. If you do go to Fib, I would recommend going to Barcelona instead of Valencia, just to keep the party going!
First stop: the supermarket. As always, festival food and drink is expensive – but there's a supermarket in town that is cheap and stocks everything you need. Hit it up and grab reinforcements.


Talk to the people next to you! We met some great people and had some really fun times . . . but I imagine it would be pretty boring without meeting them.
To conclude . . .
In all honesty, I preferred Download festival's actual festival activities (there was a silent disco tent and a bull-riding and wrestling tent – pretty hard to beat), but the location and line-up of Fib festival is impossible to beat.
I am most definitely going back next year (this time with a tent because half the reason we had to befriend our neighbours is because when we first arrived we didn't have one . . .) and I would definitely recommend that you do too!
As always, thanks for reading you kooky kids. I hope you enjoyed this post; would you go to Fib festival? Let me know your thoughts below!
Peace,