All fashion lovers know . . . a wardrobe is by no means a stationery thing. It's like the universe – ever-expanding. (I literally have no idea if the universe is ever-expanding. I've completely repressed all memories of Science classes like the traumatic experiences that they were.)
Fair bit of warning – I've been feeling very 90s-grunge at the moment. I feel like bohemian and grunge are very much two sides of the same coin and I constantly spend my life flipping between them.
Like, look at that. Is she grunge? Is she boho-chic? We'll never know – but we can say she looks 90s and call it a winner. Regardless . . . let's get onto the wishlist.
1. Shit-kicker, zombie-crushing, apocalypse-ready boots.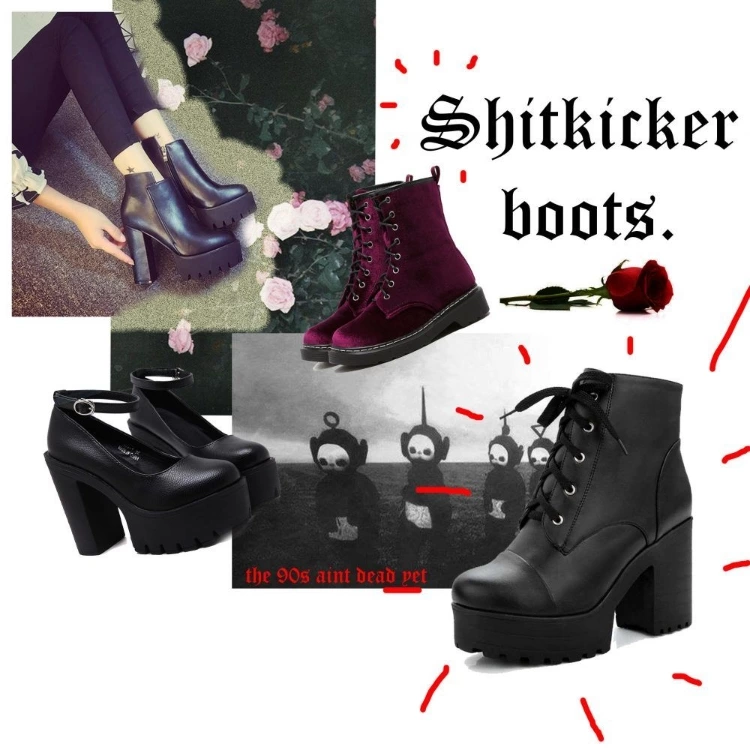 Look, if you don't think that black boots are an absolute wardrobe essential . . . I mean, I just really don't know how to help you.
I had an amazing pair that I loved, who so valiantly fought the war against festival mud and sand and dirt . . . twice. Alas, however, they did not make it home the last time. So I'm in the market for some new zombie-stompers – and I'm finding some good options.
Those velvet imitation Doc Martens are also speaking to my soul and begging me to buy, but I'm trying to be more mindful of what I will actually wear and stop buying too much nonsense. What am I saying – add to cart.
Dollskill Bad Bitch Boots (linked)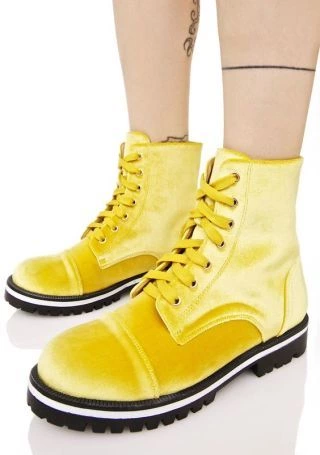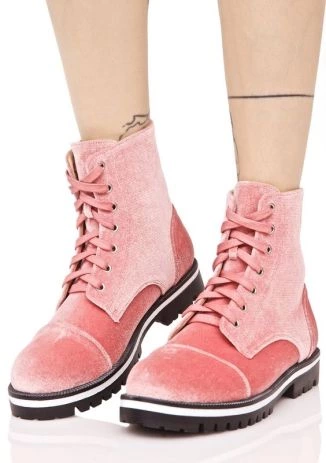 Yellow or Rose Pink Velvet Boots – Dollskill (linked)
2. Things To Layer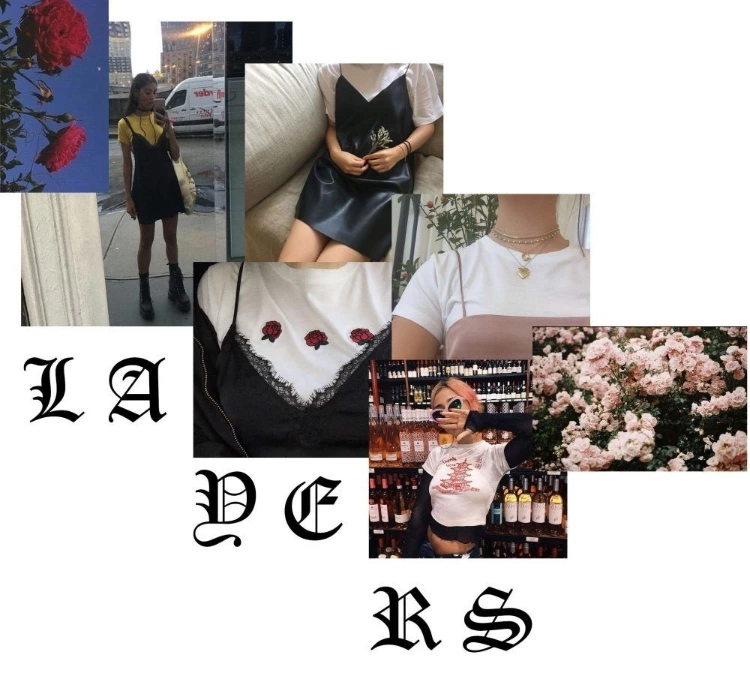 I ' m o b s e s s e d w i t h l a y e r i n g.
It's 90s; it's grunge. It's delicate; it's girly. It's a statement; it's subtle. The possibilities are endless . . . as are the purchases on my bank statement. *Internally cringes*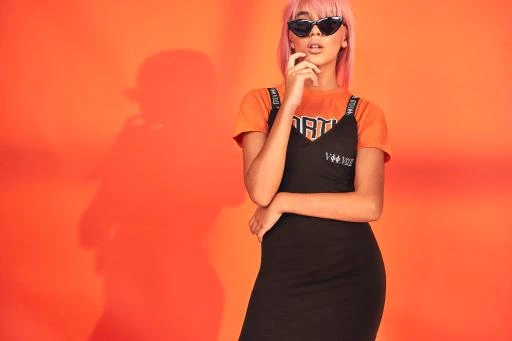 Roman Numerals Dress – Missguided (linked)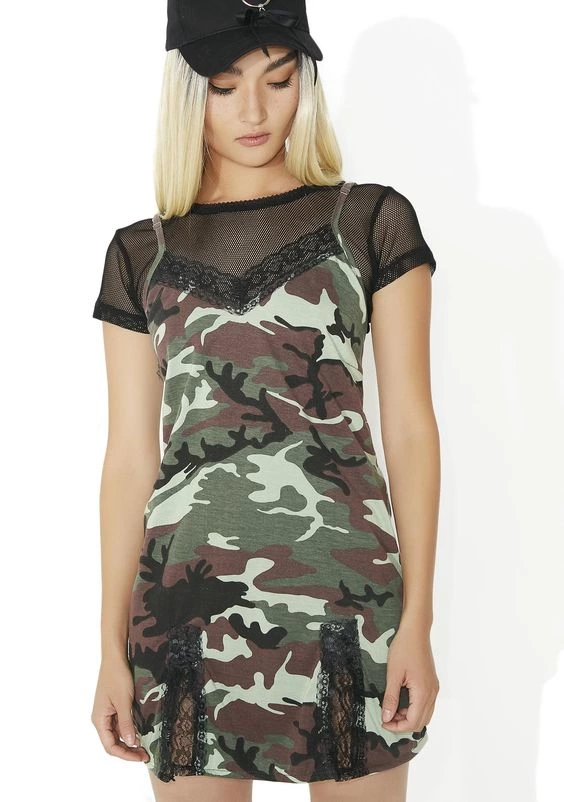 O-Mighty Camo Cami Dress – Dollskill (linked)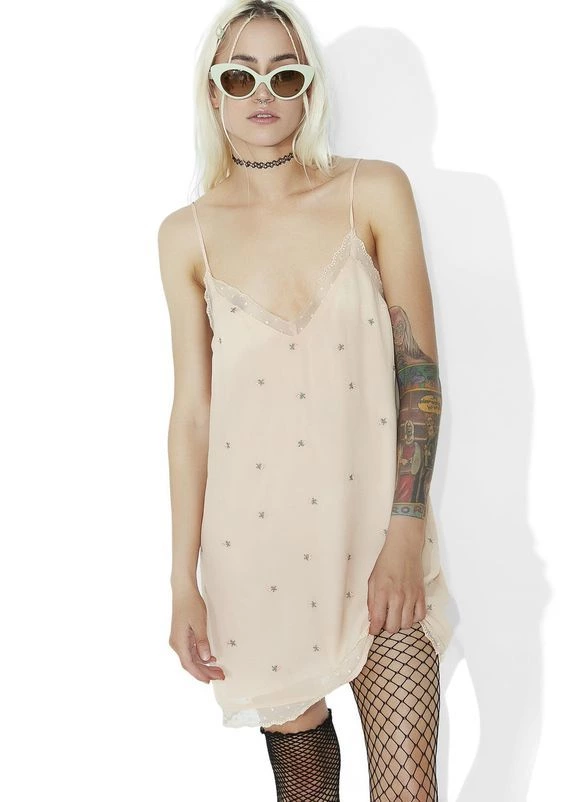 Light Pink Slip Dress – Dollskill (linked)
3. Embroidery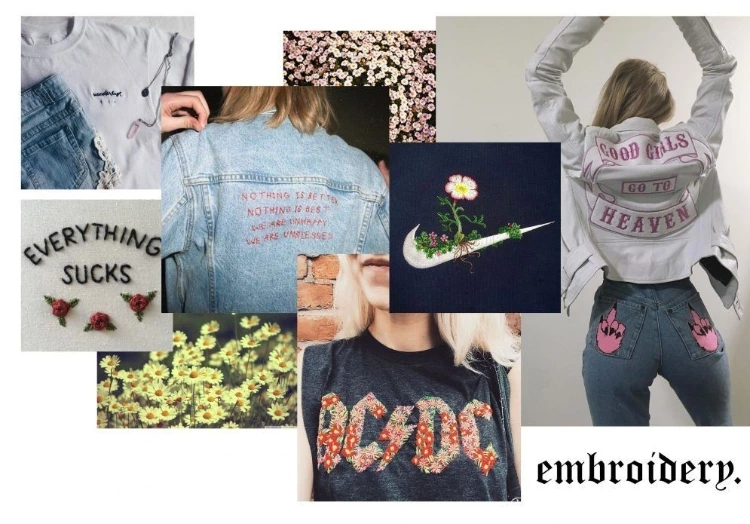 Something that I should just make as clear as possible is that I love duality. I feel like most people have concepts that fascinate them, or in some way tie into how they live their lives – mine is duality of nature. I love the way that the most girly, sweet things can be gothic and dark with just a tiny change. I love that light and dark are just two sides of the same coin.
Yeah, I know; I'm being weird and over-thinking clothes – but hear me out.
My favourite trends are ones that I don't feel are limiting; I like to show my personality through clothing, so I love styles and trends that can capture duality. Embroidery is one such trend.

No Romance Tee – Topshop (linked)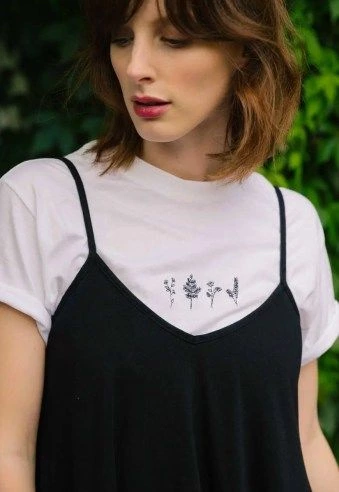 Embroidered Wildflower Tee – Etsy (linked)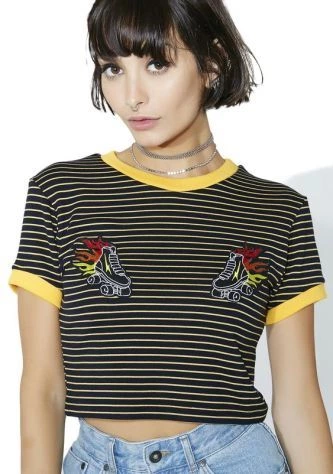 Embroidered Ringer Tee – Dollskill (linked)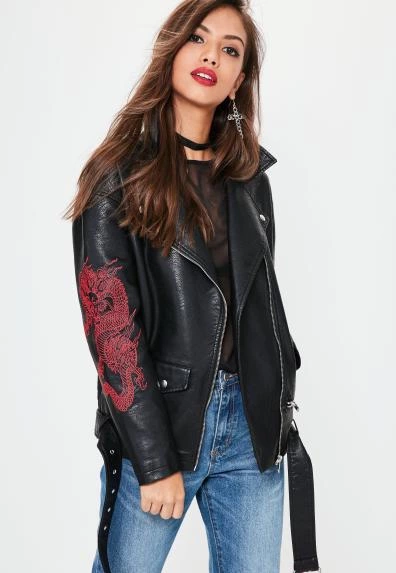 Embroidered Dragon Jacket – Missguided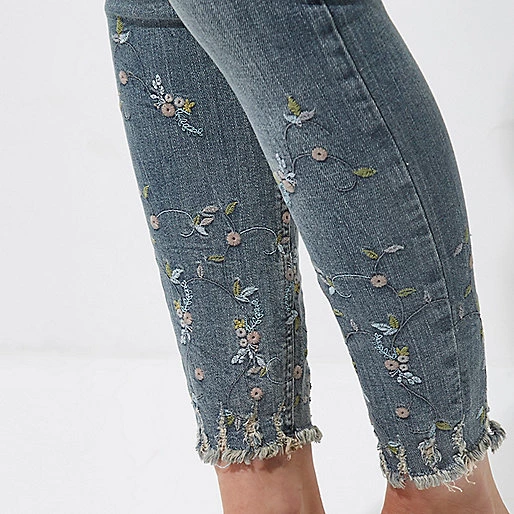 Embroidered Jeans – River Island (linked)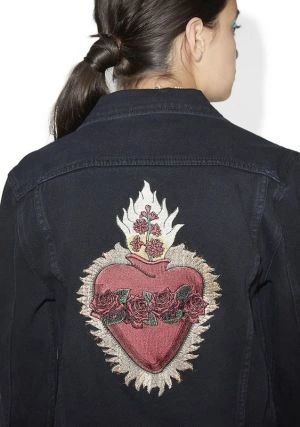 Okay, you stunning human being – those are my main influences (and dream closet items!) for the moment; what do you think? Are you crushing on similar items to me – what trends and styles do you love? Let me know down below!
Peace,