Looking for some DIY boho wall decor projects? Well, you're in the right place! Here are 10 stunning crafts you'll love.
Hello, beautiful people, and welcome back to my corner of the web! I know I say this pretty much every time, but today's post is a fun one. We're going to be tackling some bohemian home decor crafts – and I know how much you guys enjoy that.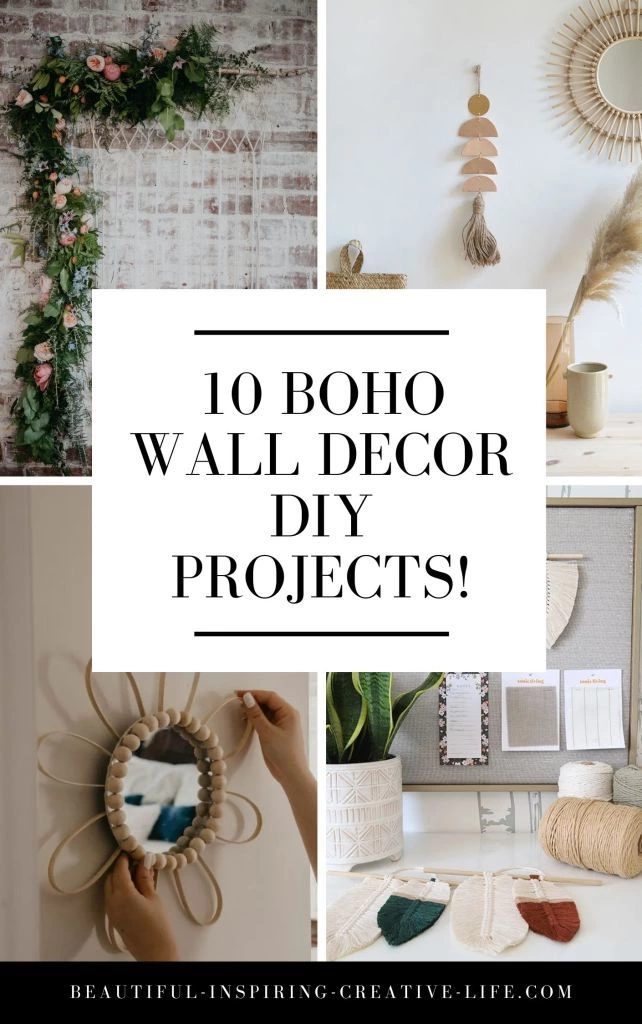 As you guys may know, I'm currently mid office-makeover. And one of the biggest challenges I'm facing is what am I going to do with all these walls?
I have some ideas in mind – and some cool art prints on my wishlist. However, I am nothing if not your resident DIY'er. So I of course wanted some crafty options too.
Shall we get into the DIY boho wall decor projects? Let's do it!
WATCH MY VIDEO!
Our first suggestion is a cheeky self-promo. Back in our old apartment, I created a DIY gallery wall using Pantone prints – and it turned out so cute!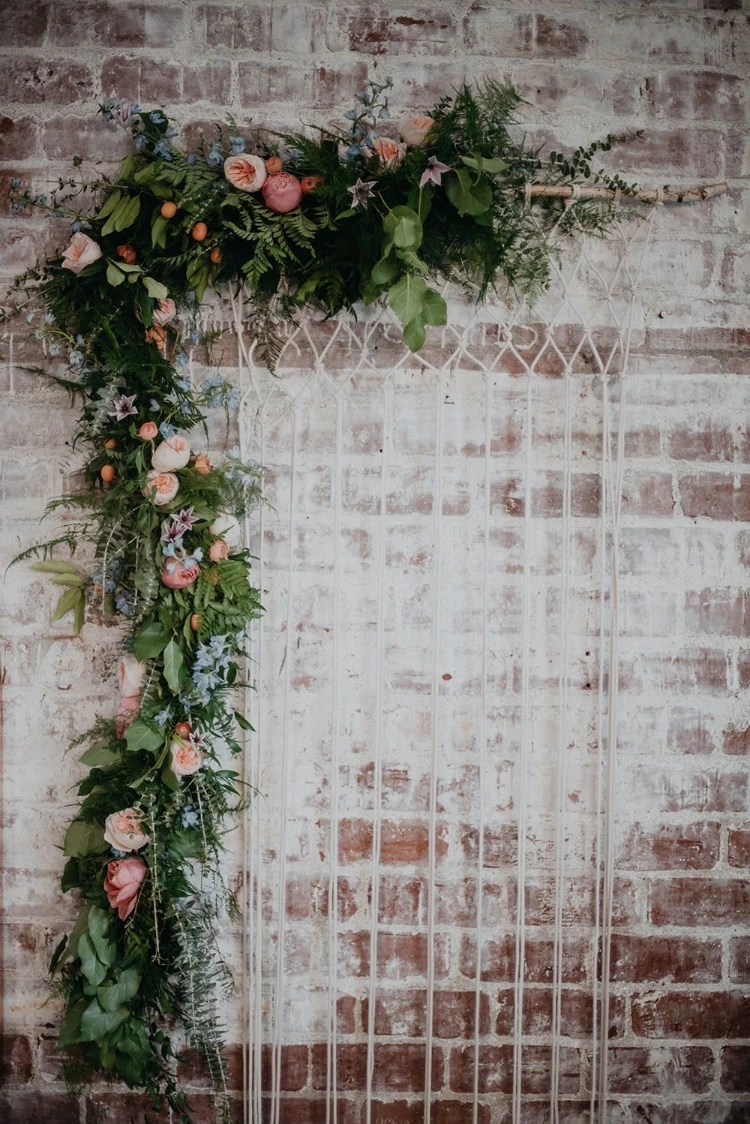 Am I obsessed? I think yes! This stunning macrame wall hanging is perfect for an accent wall – or a photo wall for a party.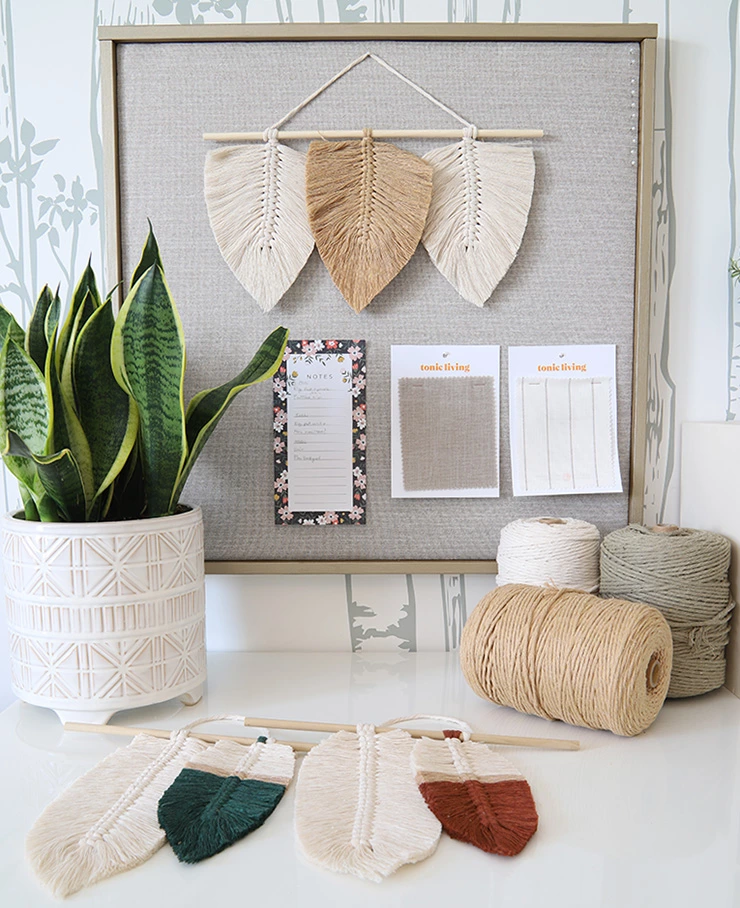 Everything about this image is so aesthetically pleasing. I honestly don't know what my favourite part is – the decorations or the board itself. If you're looking for some home office wall decor DIYs, this is a total winner.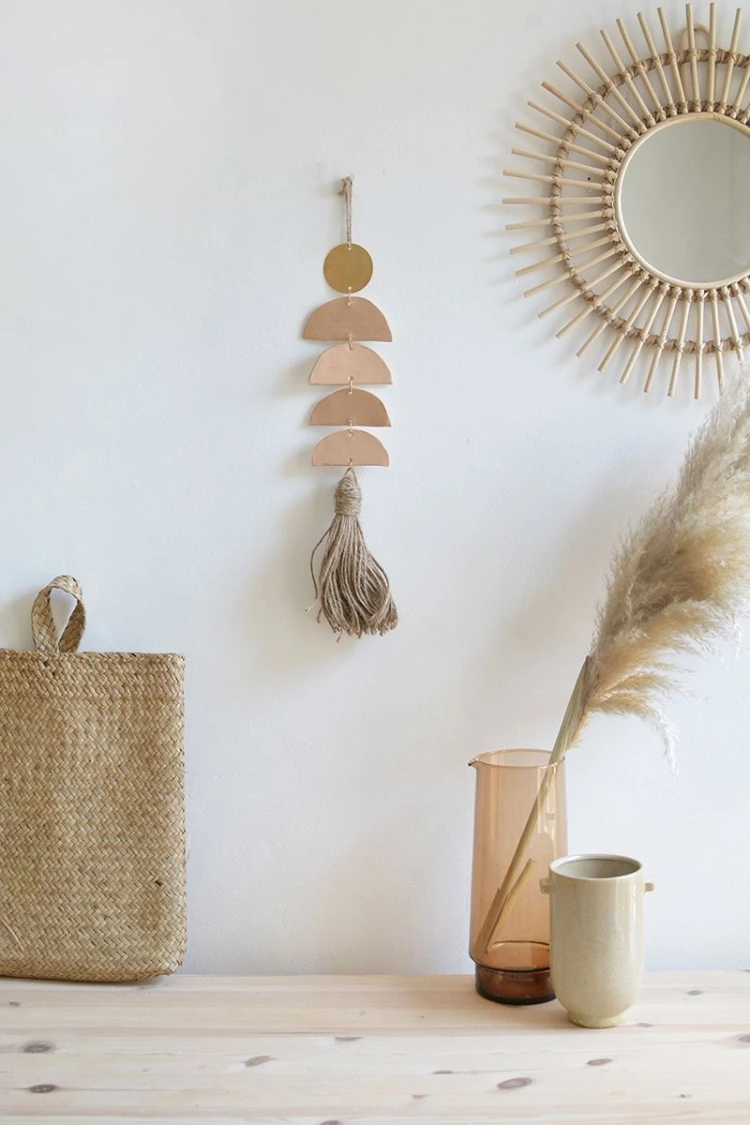 If you're new to working with clay especially, I think this boho wall art is a great place to start! It's really simple to recreate but is a stunning addition to any wall. Plus, you can customise the colour scheme to fit your home.
DO YOU LIKE WORKING WITH CLAY? TRY THESE 50 AIR DRY CLAY PROJECTS!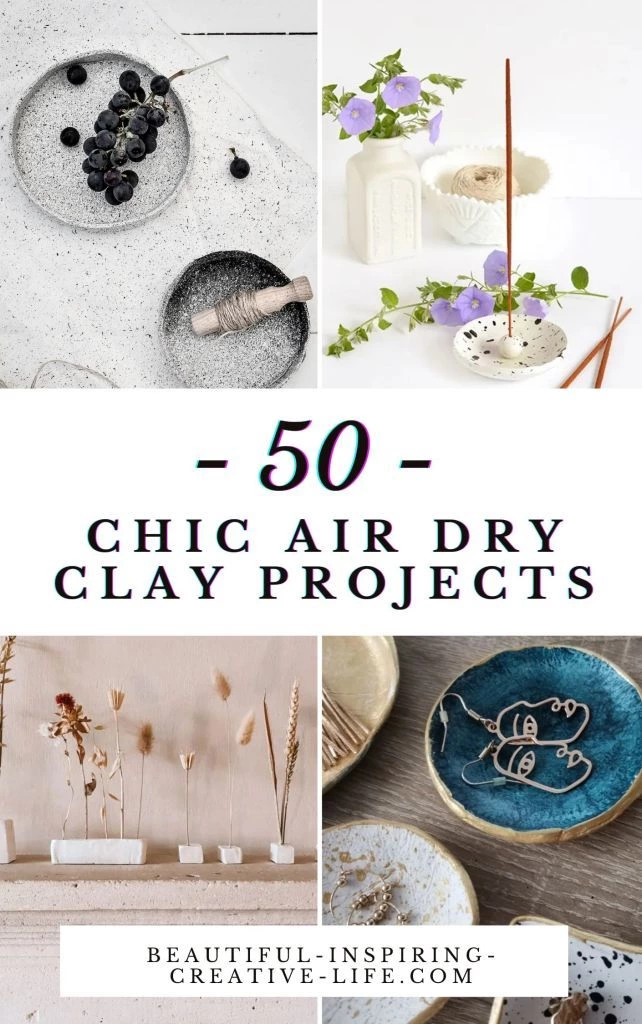 The basket wall trend is one I adore. Is it cute? For sure. However, it's also very budget-friendly – you can easily find rattan baskets in the aisles of any thrift store.
6. 3 Minimal Bohemian Painting Ideas
I'm giving you a three for one special here!
Tina Le is one of my favourite Youtubers; her decor style is super modern bohemian and she always creates the most high-quality crafts. These 3 paintings are stunning, but easy enough that even total beginners can recreate them.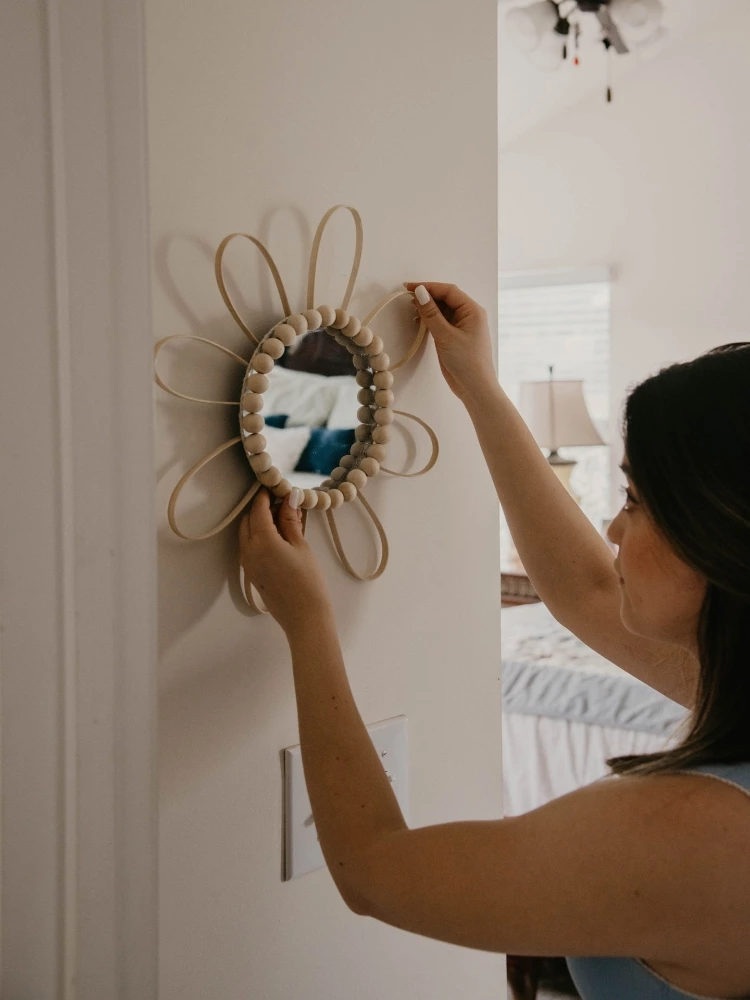 Pinterest recently introduced me to the Blue Augustine blog and I am inspired! This sunburst mirror is incredibly easy to recreate, but is such a fun boho craft.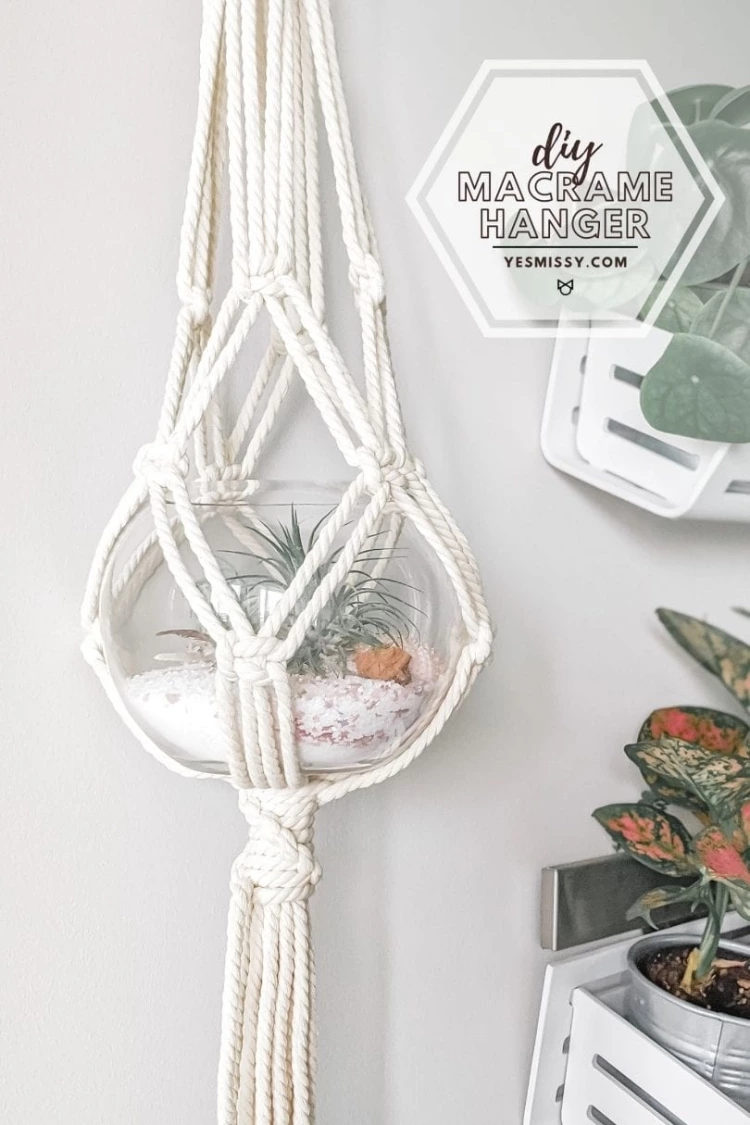 Whenever I think of Pinterest-worthy bohemian decor, I think of macrame and plants. This super cute hanging planter combines the two in one handy place!
(Plus, it's a craft by Eileen from Yes Missy and her blog is fabulous. Go check her out!)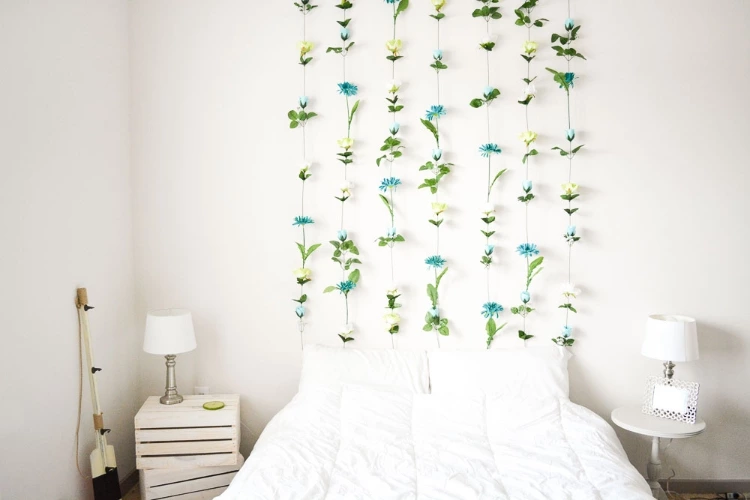 If you haven't seen these gorgeous flower wall crafts before, you have been living under a rock. I love how simple this alternative headboard project is – and it's easy enough for literally anyone to recreate.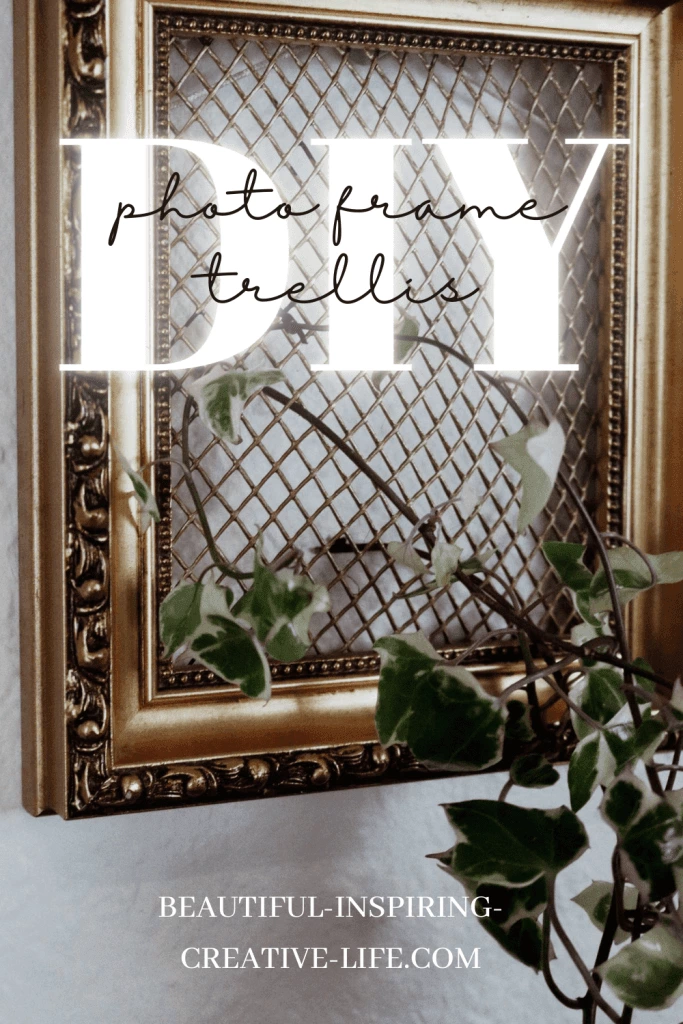 And the last addition to this list is a DIY trellis for indoor plants, upcycled from a thrifted photo frame. I'm utterly obsessed with the boho vintage vibes of this craft – and it's a really fun way to display plants too!
Alright, my loves, we shall end at the end! I hope you guys enjoyed this post. (If you did, don't forget to give it a share.) Would you guys try any of these boho wall art projects out? Which was your favourite? Let me know your thoughts down below!
Peace,

Instagram // Twitter // Bloglovin' // Youtube // Pinterest // TikTok