Are you looking for some creative indoor plant decoration ideas? You're in the right place! Here are 13 easy and stylish ways to decorate your home with plants. **Affiliate links in post**
Hello, beautiful people, and welcome back to my corner of the web! We've got a fun post coming up today – something all about plants. (I know, I know; you're all sick of me talking about plants. But I love them.)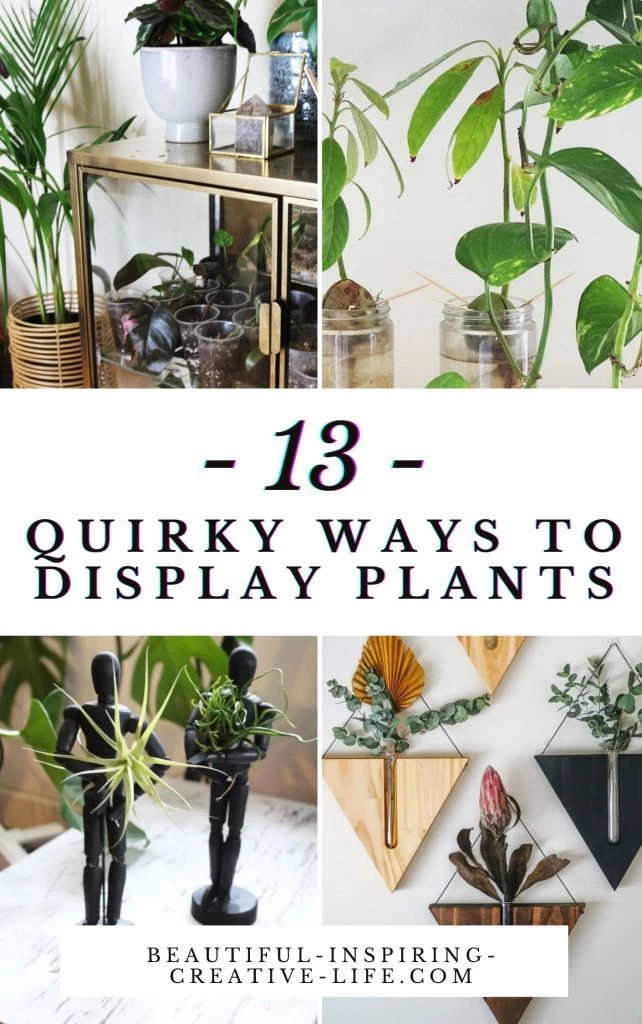 If you're a fellow houseplant lover, you may be familiar with the struggle of "where do I put all of them?". Plants may be beautiful, but even the most avid enthusiast can get a bit fed up of just having pots on the floor everywhere.
So allow me to help you step up your game! I'm going to be sharing 13 creative indoor plant decoration ideas with you all . . . Let's go!
I WOULD LOVE IT IF YOU ALSO WATCHED MY VIDEO AND SUBSCRIBED TO ME ON YOUTUBE!
I created two versions of this video: long and short. The short version is just a dash of inspiration – and a look at these crafts in action! The long version has all of the tutorials in one handy place.
1. Easy Way To Display Hanging Plants – In A Birdcage
One of my favourite thrifty indoor plant decoration ideas is to upcycle an old birdcage into a hanging plant display.
2. Quirky Plant Decoration Idea – Propagation Bottles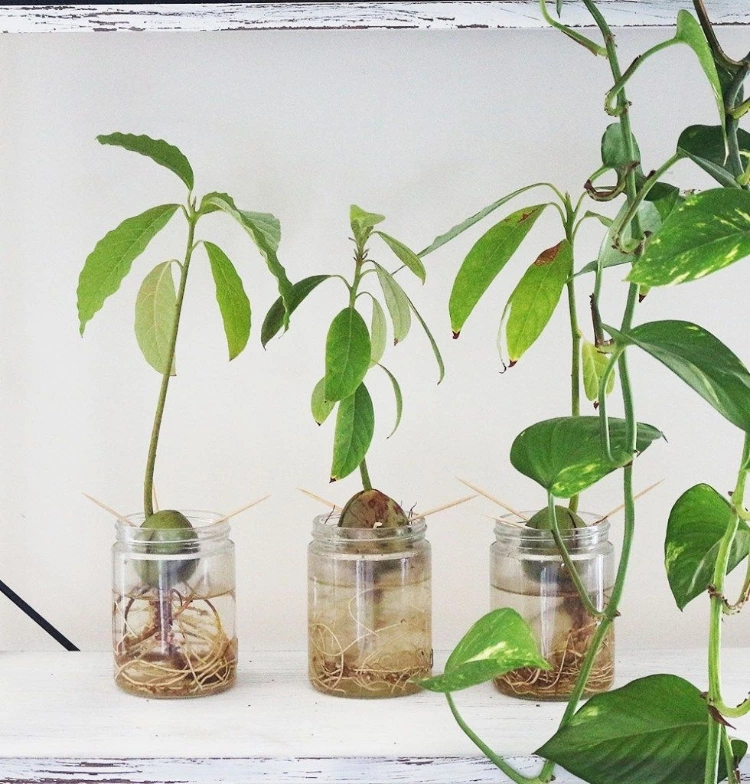 A budget-friendly way to display plants is to upcycle old bottles and jars into little propagation stations! Avocados are one of my favourite plants to do this with (check out my tutorial here to learn how to propagate them!)
I love decorating window sills with water propagation, like in the photo below.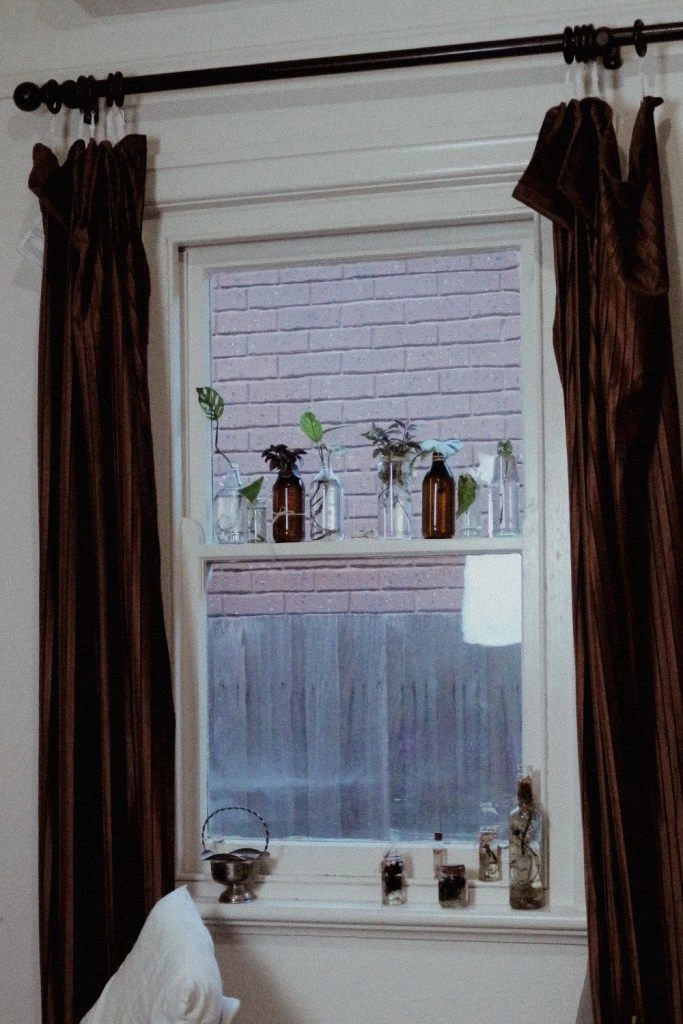 That being said, there are so many stylish propagation stations available on the market too. So if you don't hoard recycling like me, why not try one of these?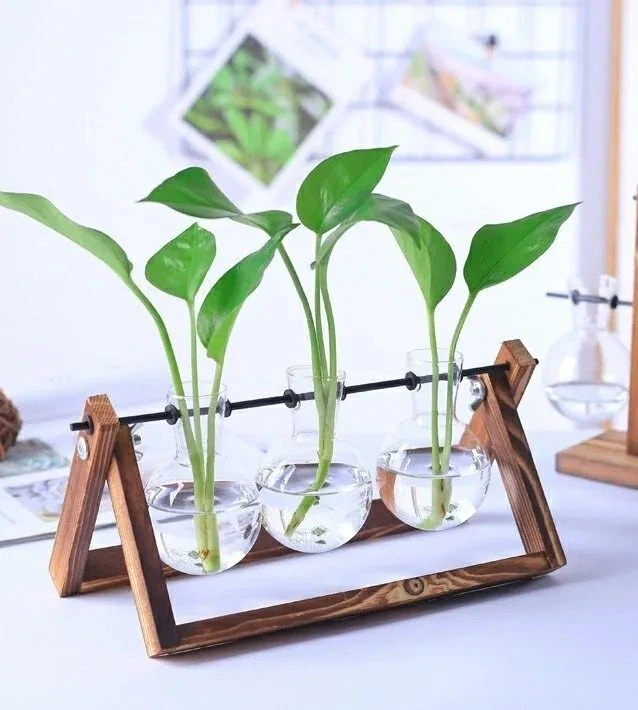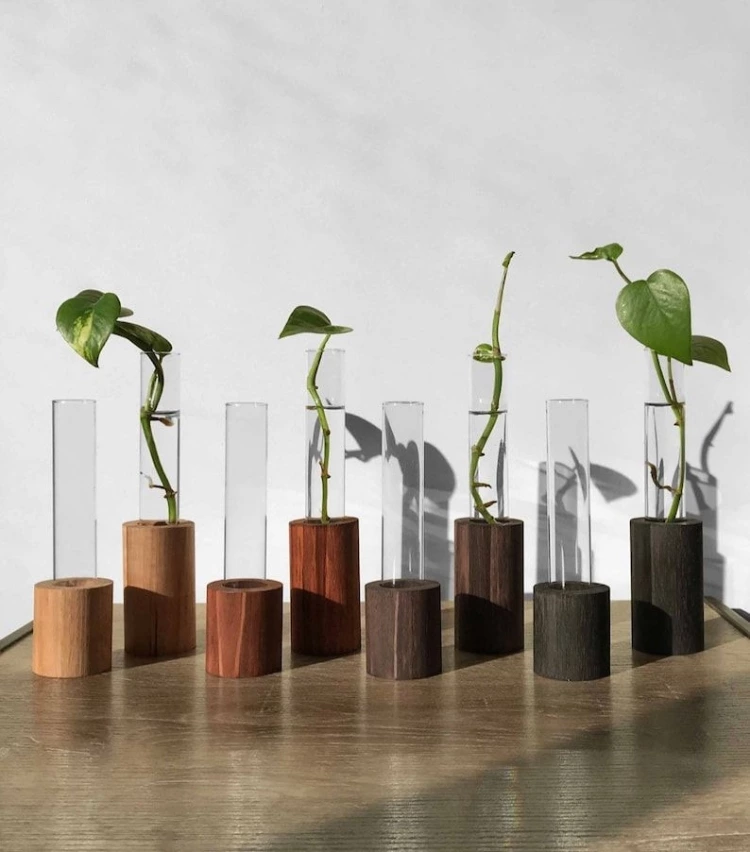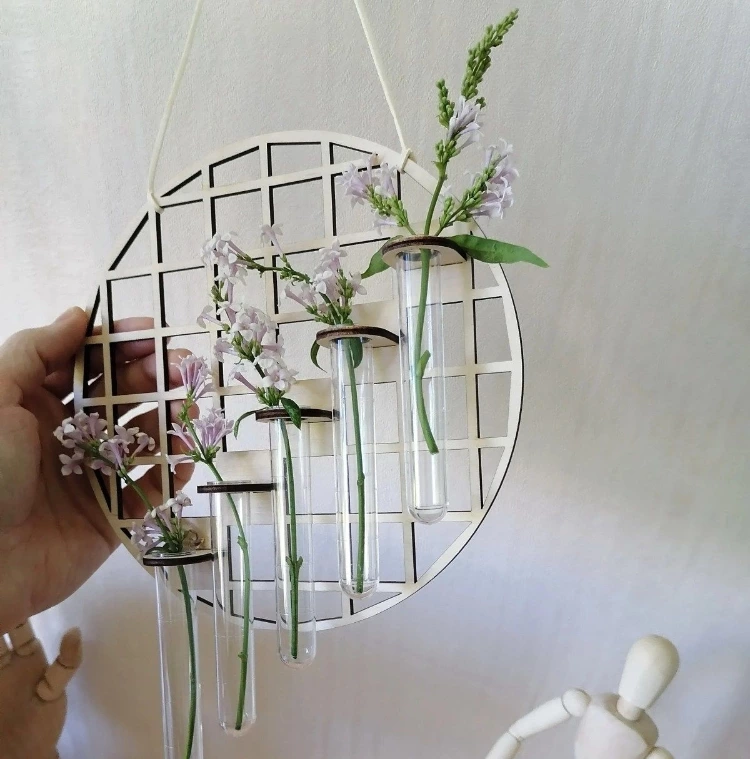 If you want to check out these ideas in motion, make sure you have a watch of my Office Room Tour. So many ideas for displaying plants!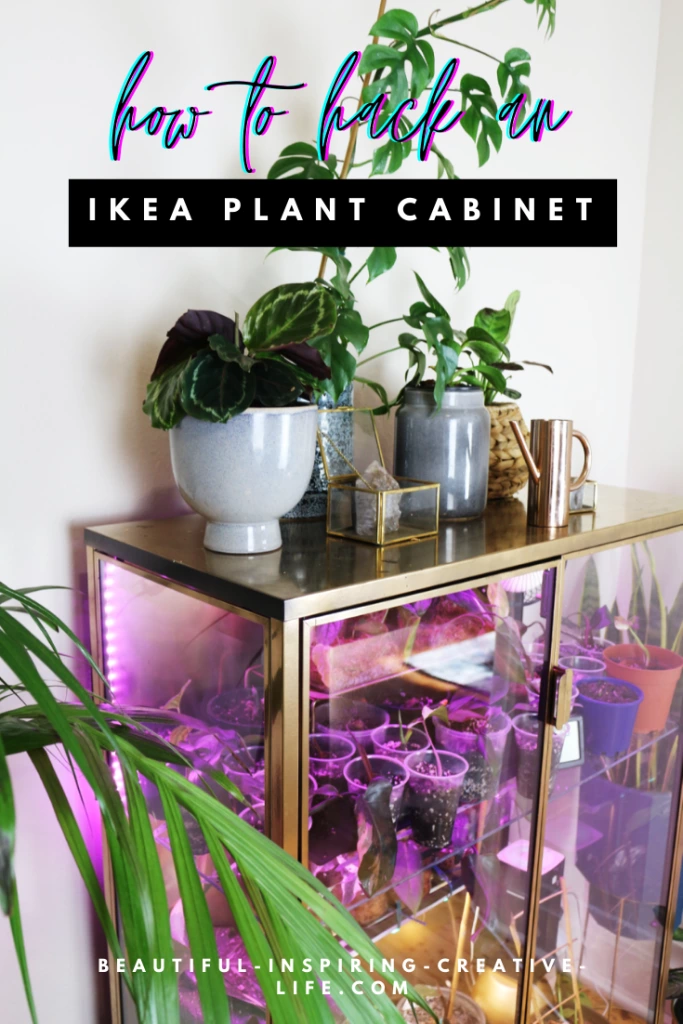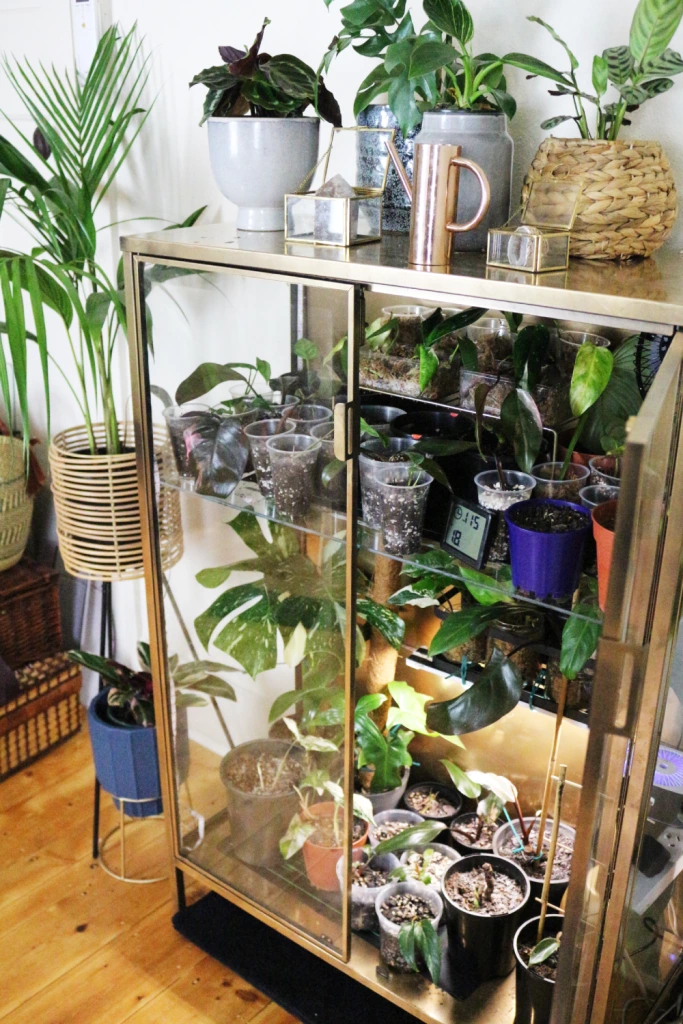 If you've followed me for a while, you knew this was coming! This IKEA greenhouse hack is definitely one of my favourite projects of 2021. It's equal parts practical and cute.
If you have any rare plants especially, a great way to display them is to have a dedicated plant cabinet!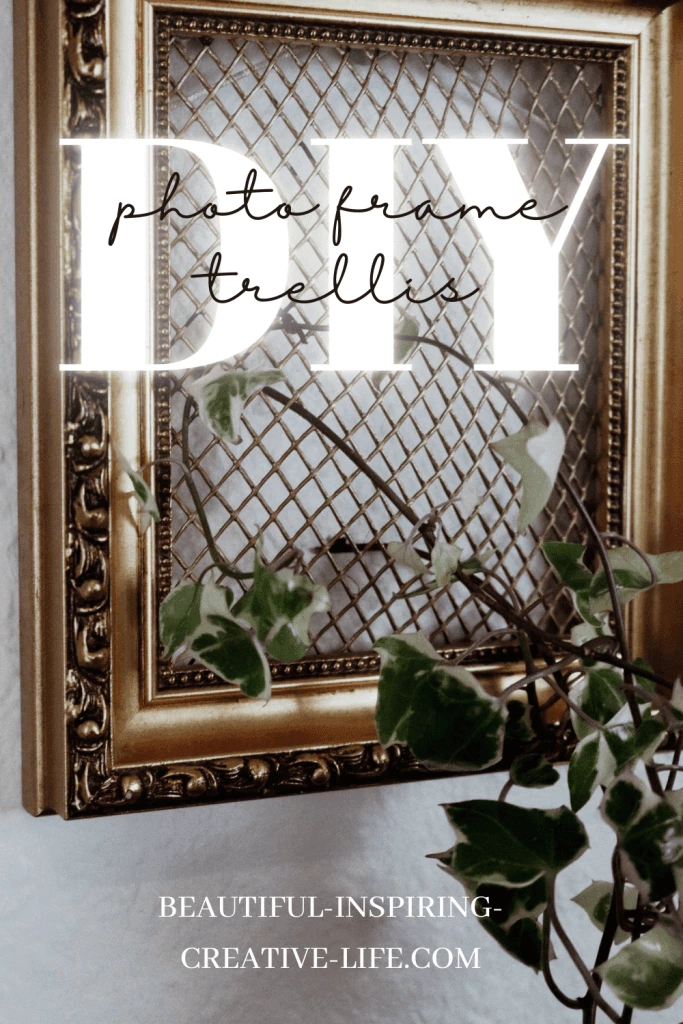 If you're a fellow lover of the romantic vintage/boho home decor style, this chic DIY trellis is a must-try! It's not only incredibly cheap to make . . . .but look at how stunning it turns out.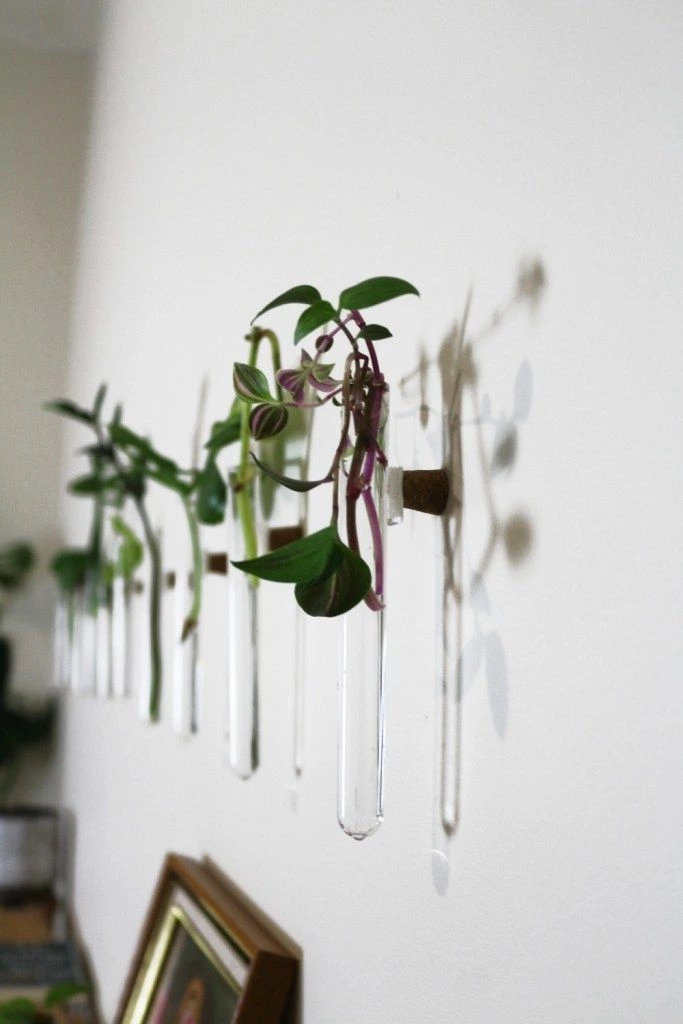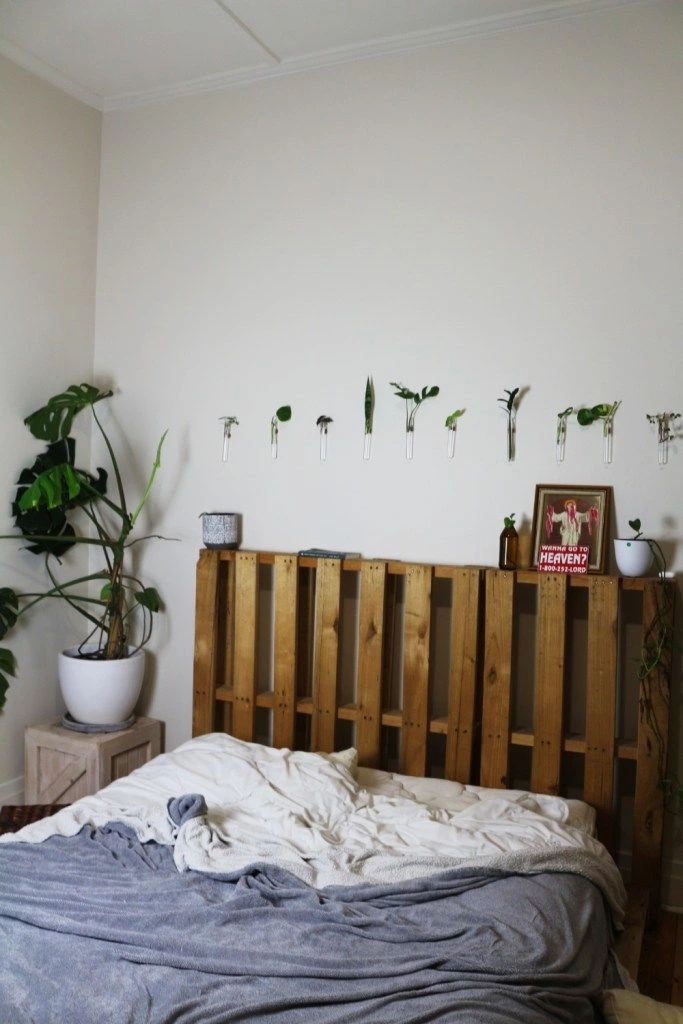 Any plant lover with Pinterest would have seen this trend everywhere last year. And for good reason! Look at how cute these propagation walls turn out.
You can easily DIY a propagation wall with some test tubes and command strips – or purchase some premade holders.
I think propagation walls are such a stylish and quirky way to display plants. Plus, it's a fun idea if you start to run out of floor space!
SOME CUTE WALL PROPAGATION STANDS YOU CAN BUY: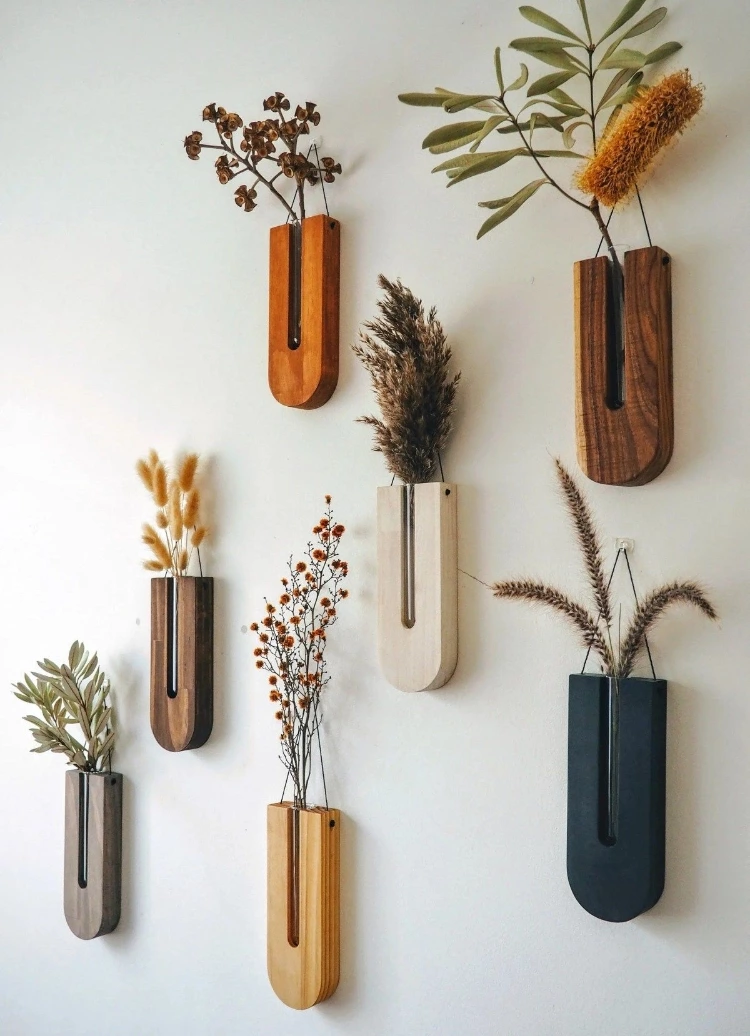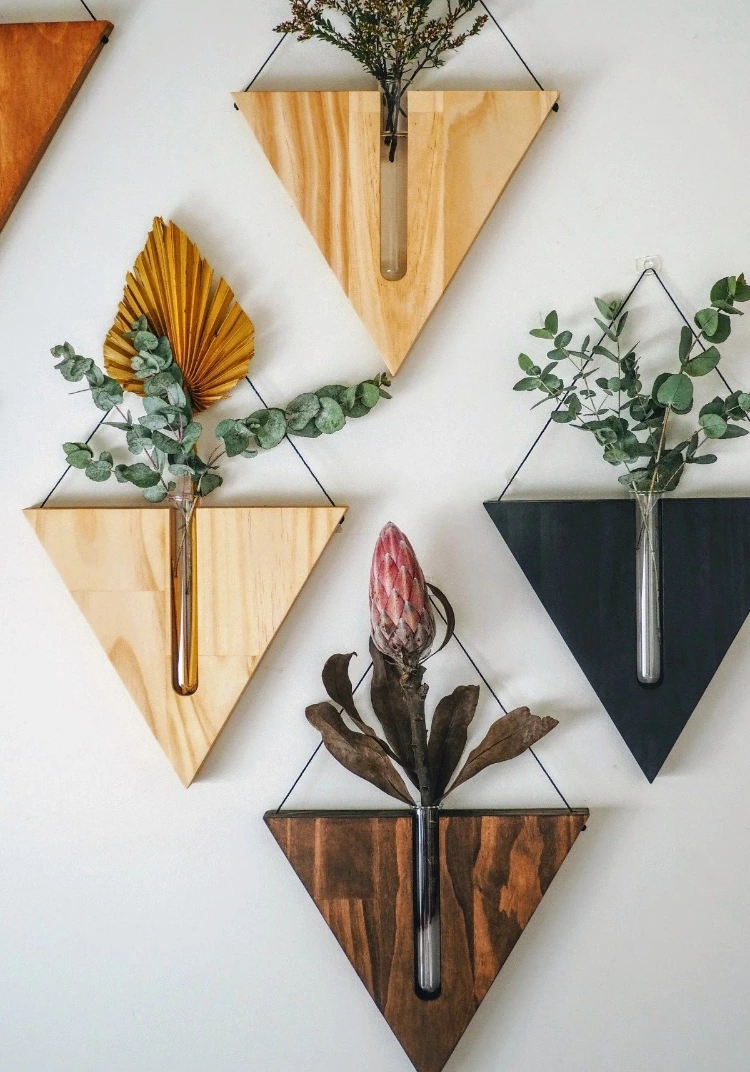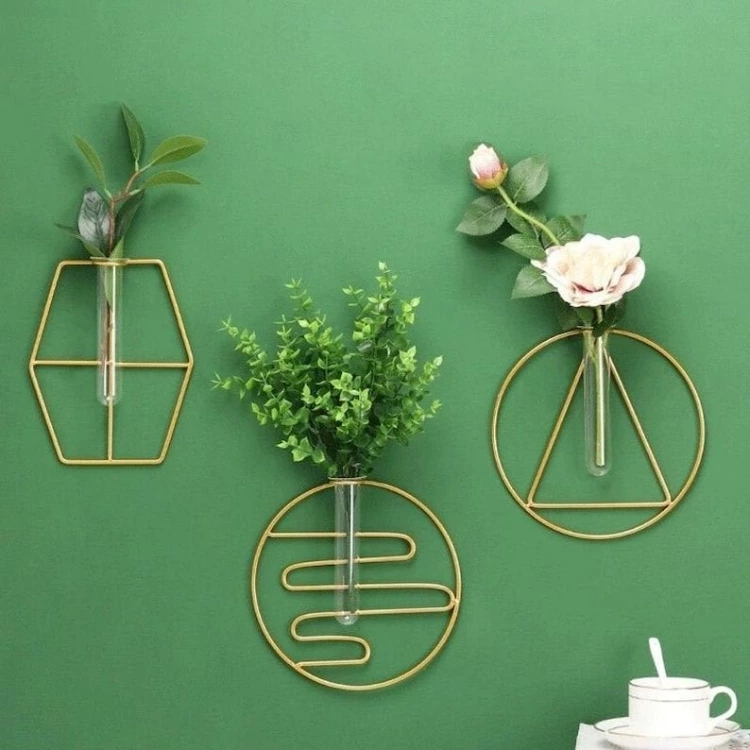 6. One Of My Favourite Indoor Plant Decoration Ideas – Buy Or Make Terrariums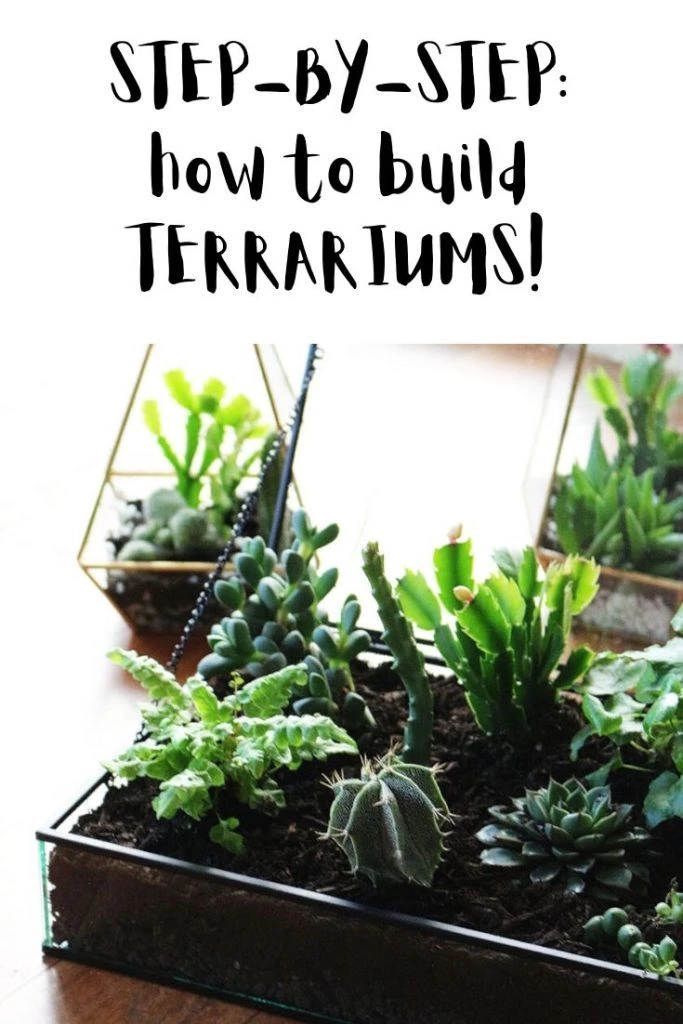 Terrariums are one of the most popular indoor plant decoration ideas out there! They're easy to make – or you can purchase them premade.
One of my personal favourite things about terrariums is that they come in all shapes and sizes. People even have terrarium tables! How cool is that?
Feel free to check out my video for inspiration on making terrariums using crystals. Or (if you aren't the crafty sort) you can check out my 20 top picks for terrariums to buy.
SOME CUTE TERRARIUMS TO BUY: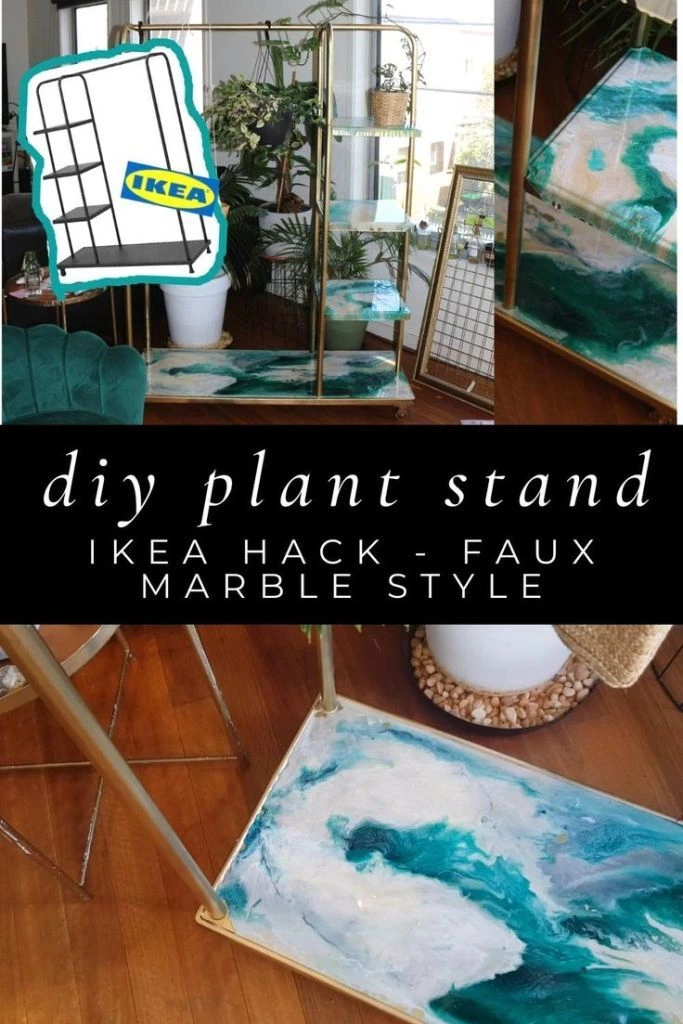 If you want a super luxurious way to display your indoor plants, I cannot recommend DIY-ing this faux marble plant stand enough! It's an easy IKEA hack . . . but just look at the results!
To see this bad boy in action, make sure to watch my tutorial video below.
LOVE THE IDEA OF A PLANT STAND, BUT CAN'T BE BOTHERED WITH THE MAKING? HERE ARE SOME CUTE ONES YOU CAN BUY!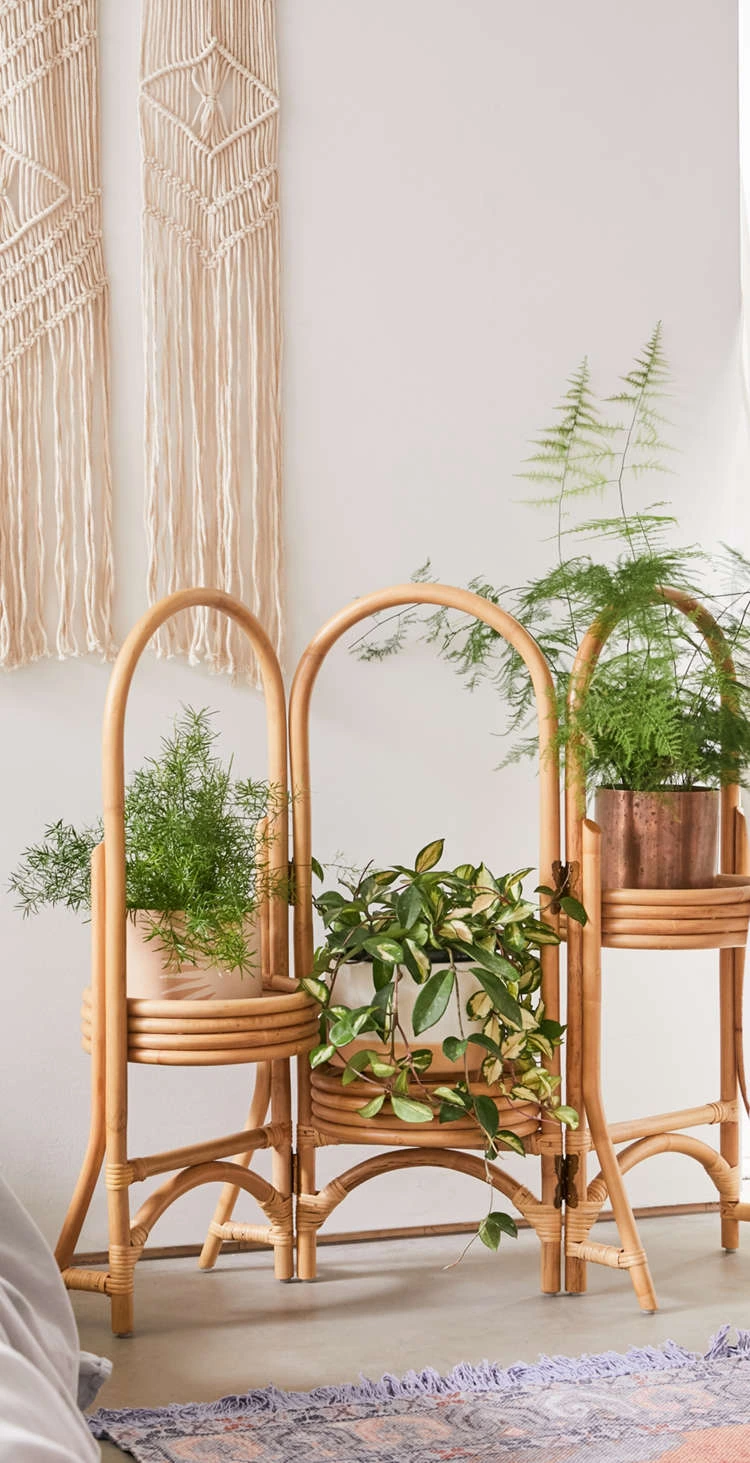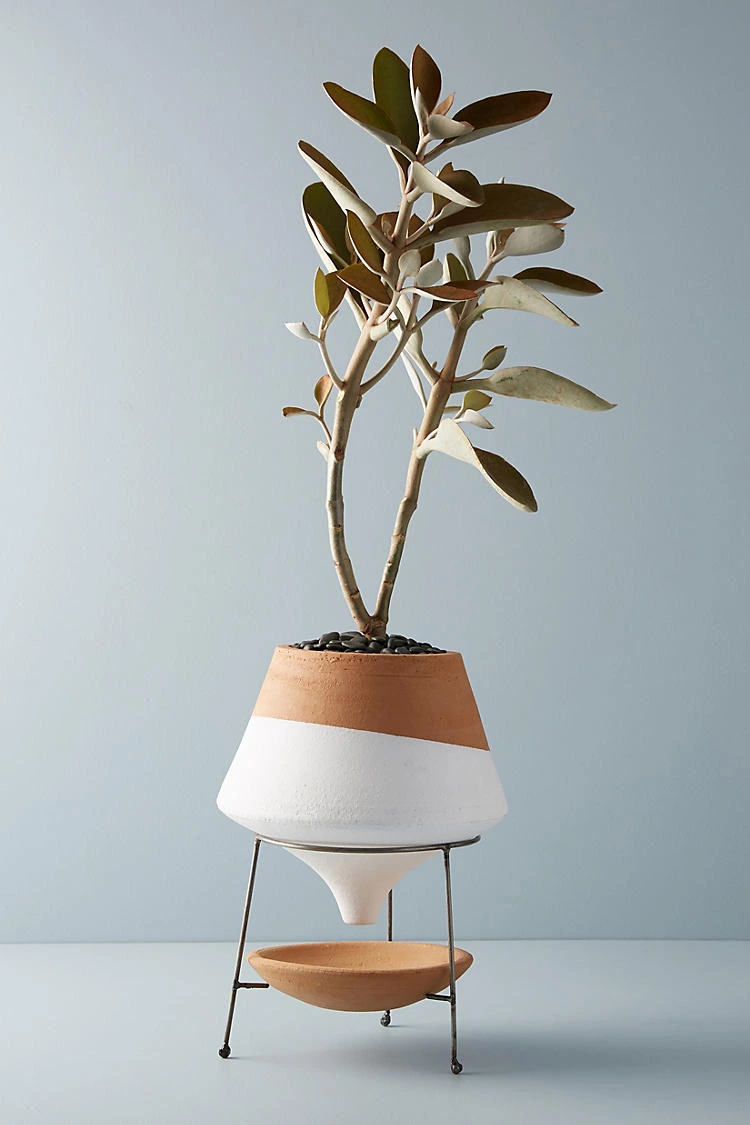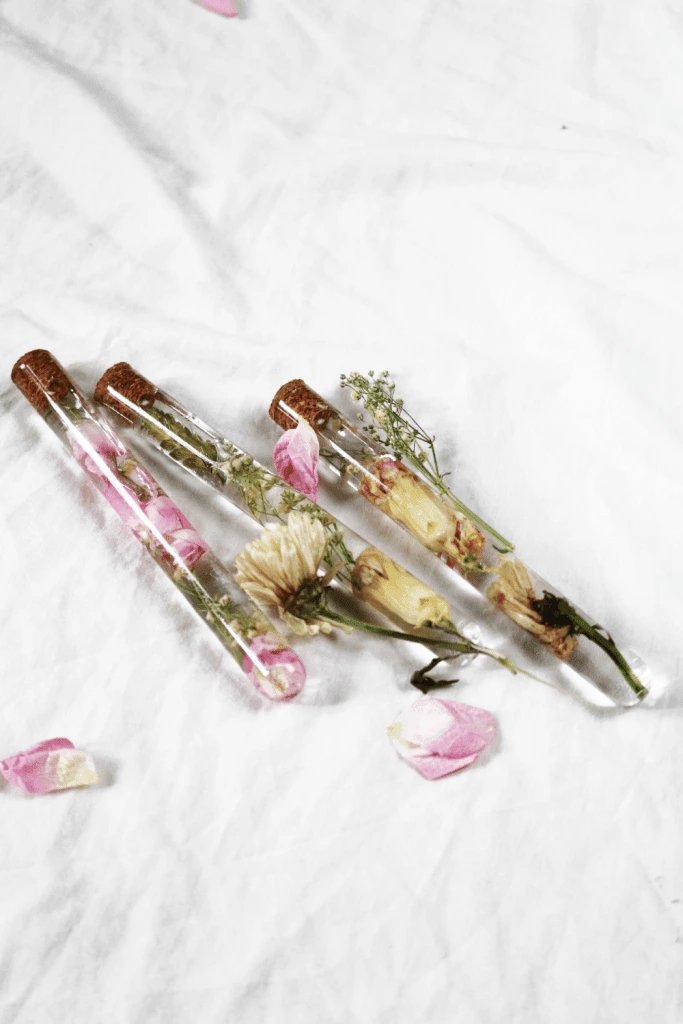 Herbariums are honestly one of my favourite ways to add a little life to a room . . . Ironic as that may be! You've seen these dotted around my office before – I also think they make adorable little gifts.
If you have any indoor plants that flower, herbariums can be a creative way to preserve and display those flowers. (Plus, the oil helps to keep the colours vibrant!)
A trend that was massive a few years ago – but still holds up! – is reworking thrift store finds into quirky planters. Bric-a-brac is great for this. If you love vintage home decor especially, you can create some really cool pieces using this method!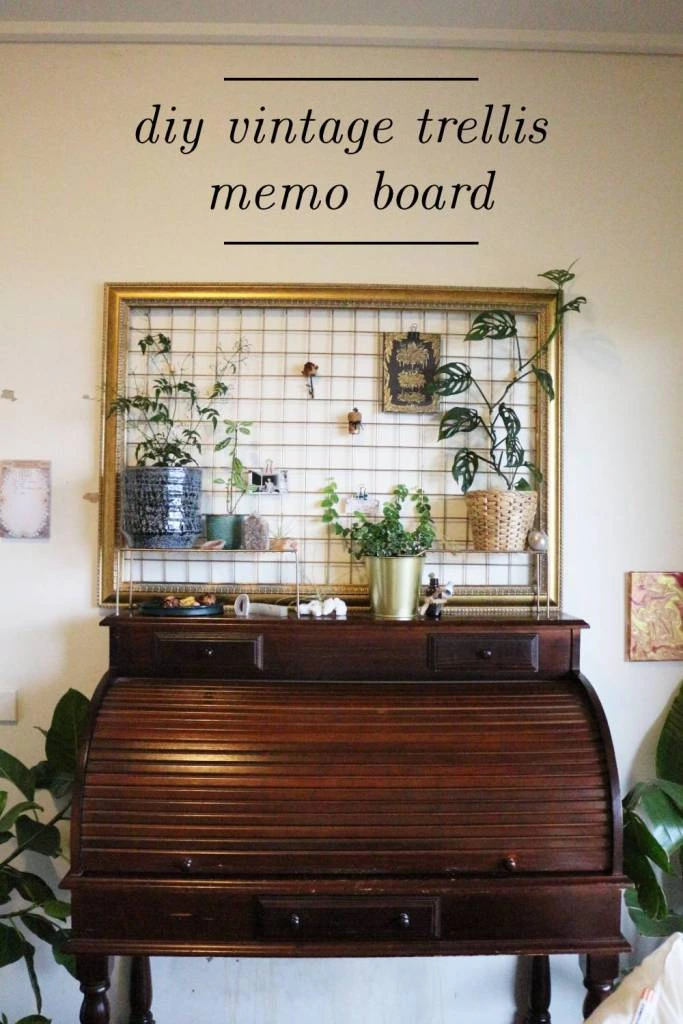 A practical way to display plants in the home is to utilize a large trellis as a chic memo board. With the majority of us working from home, home offices are worth putting a little more love and care into . . . This craft is such a great way to do just that!
(Plus: bonus points for being a thrift flip!)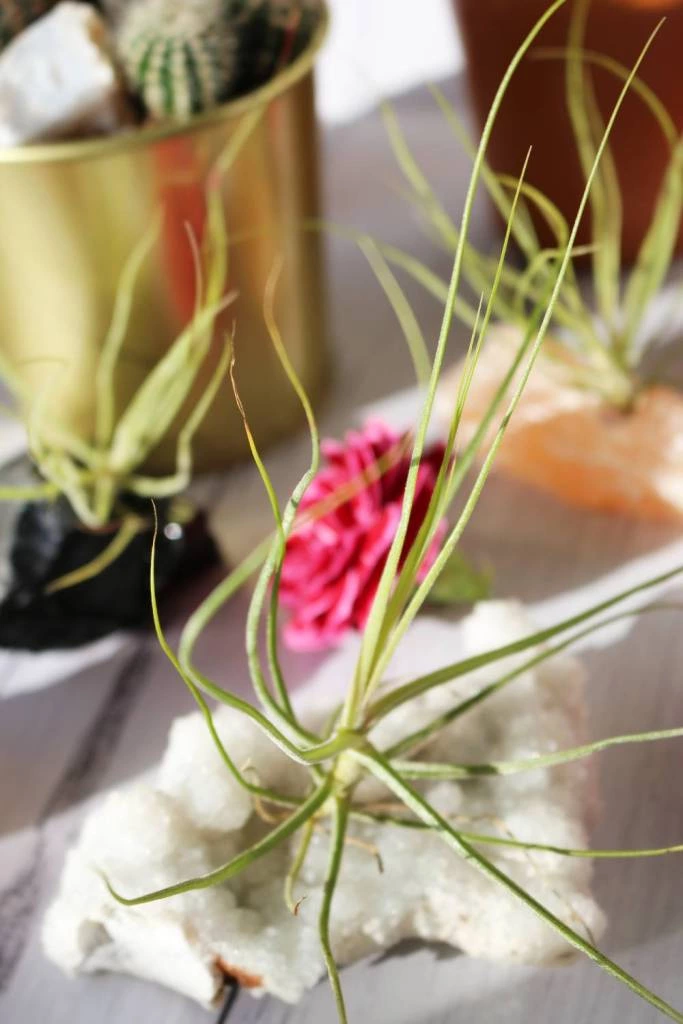 Crystal air planters are one of my favourite creative indoor plant decoration ideas! They just speak to the bohemian part of my soul. Not to mention how insanely easy they are to make!
I featured them on my top 26 crafts to make and sell on Etsy for good reason. (And, yes, that was a plug. Go check out that post!)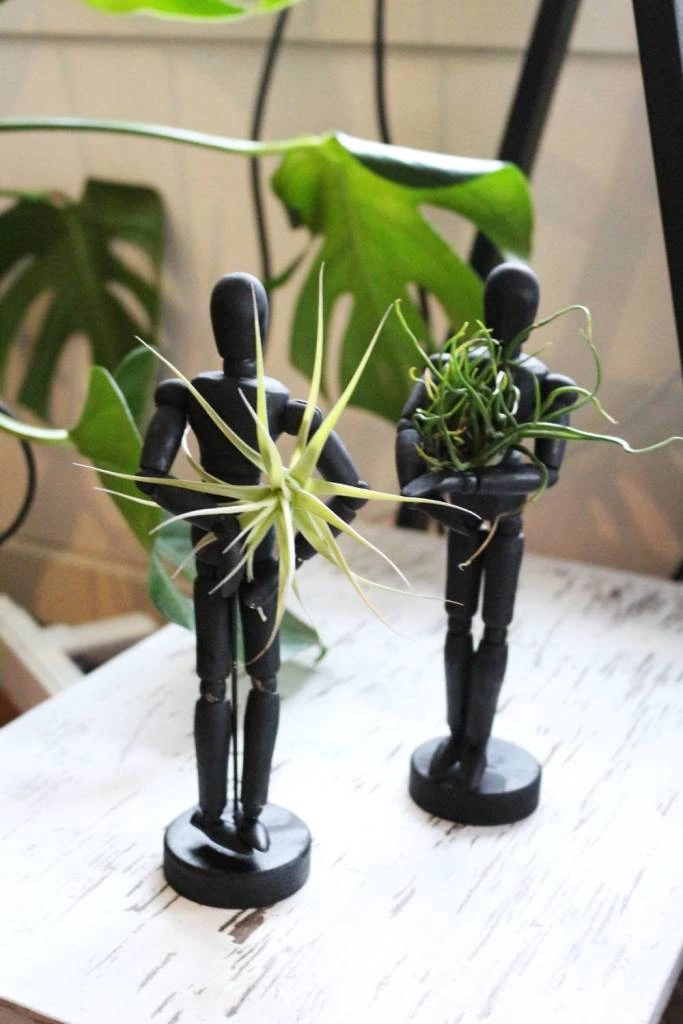 Admittedly, a lot of the ideas on this list have leant towards the girly. But this next idea is perfect for men too!
Upcycle an old artist's mannequin with a lick of paint, pop an air plant in there and you've got a quirky planter! I love how modern these turn out.
And last but not least are these gorgeous mini planters! These are such a fun way to upcycle things you've probably got lying around the house. (The ones pictured above are using empty bottles of The Ordinary skincare products!)
Alright, my loves, we shall end at the end! I hope you enjoyed this roundup of quirky indoor plant decoration ideas. Which one was your favourite? What are your favourite ways to show off plants? Let me know your thoughts down below!
Peace,

Instagram // Twitter // Bloglovin' // Youtube // Pinterest // TikTok