Here are 10 creative, stylish DIY gifts for men that they'll actually want. Thank me later.
Hello, gorgeous humans and welcome to the post I honestly think should earn me a girlfriend of the year award. Long story short? My boyfriend's birthday was last week and your girl outdid herself.
Now, you guys all know I'm a lover of DIYs – and, when done right, I think they can make absolutely fabulous gifts. That being said, it is all too easy for handmade to actually mean tacky, cringe-worthy or just plain bad. Especially when it comes to gifts – and especially when it comes to men.
Enter me.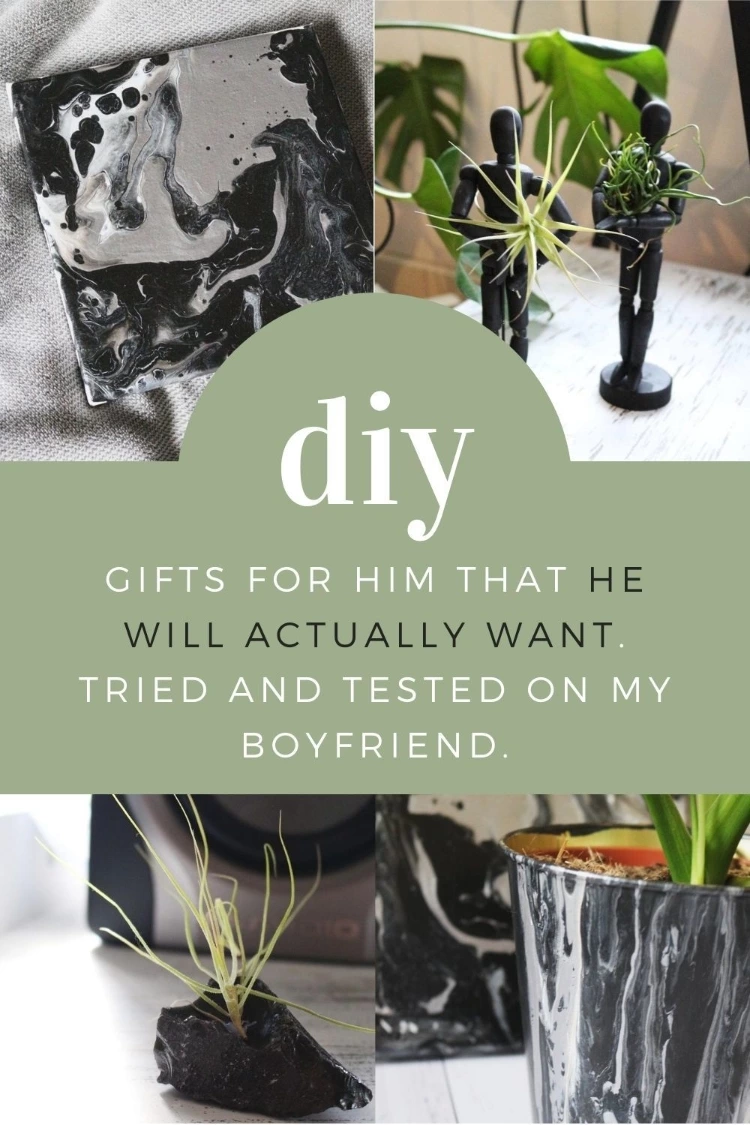 All of these DIY gifts absolutely don't suck. In fact, a lot of them could be storebought for far more money. (Custom neon signs, I'm looking at you here!) My partner has a bone-deep hatred of needless clutter – so I also tried to make these gifts practical things he would actually use.
What I'm trying to say is that if you're looking for a list of handmade gift ideas for him that he'll actually like, you're in the right place.
Let's get to the tutorial!
**Links are affiliate links.**
Neon signs are super trendy – but custom ones are also super expensive. This hack I discovered on Pinterest is incredibly easy and cheap . . . but the final product looks like it could be purchased off the Urban Outfitters website!
I'm definitely going to be writing a post purely dedicated to neon signs because your girl wants one for her own room, but for now you can catch the tutorial for this in my Youtube video!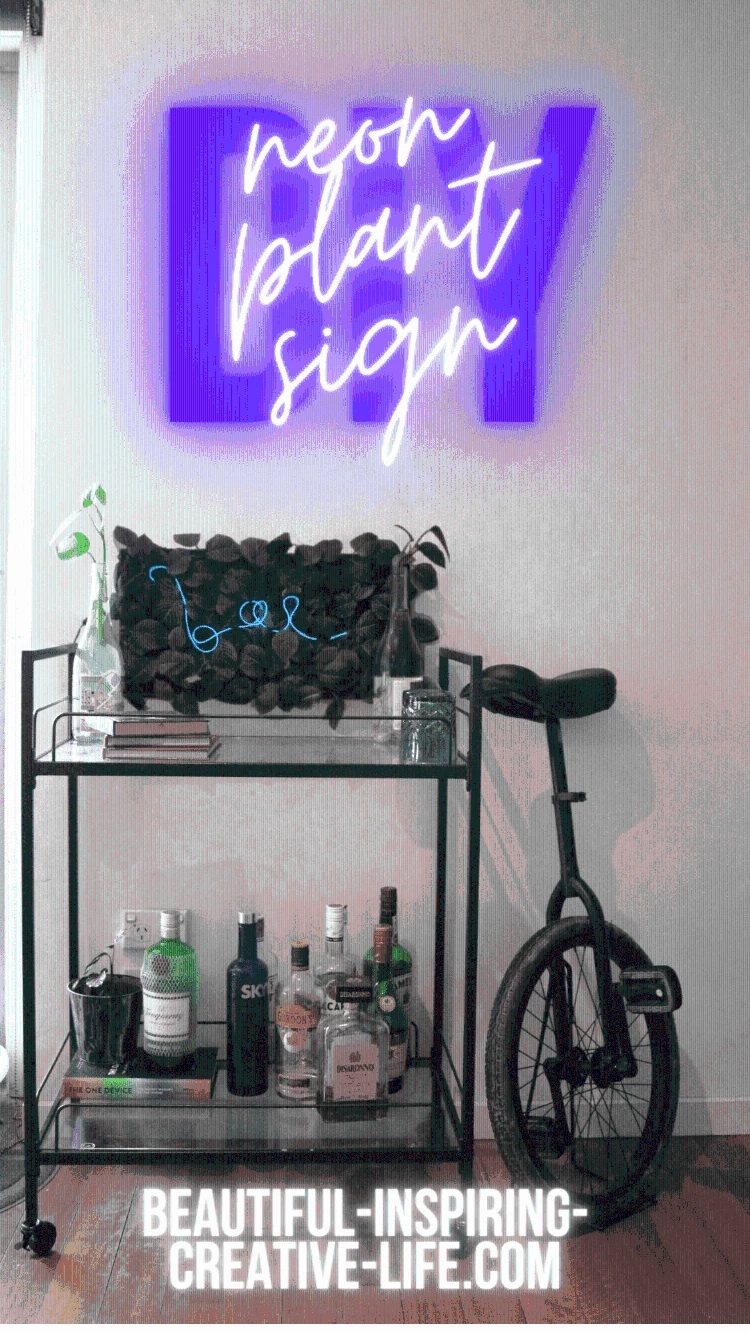 I recently updated my DIY neon sign technique to include plants, so make sure you have a watch of the updated video!
YOU NEED:
("Love Stories Often Happen In Cities" is the name of Daryl's newest EP, which is why I chose that phrase. Check that out here, if you enjoy lo-fi house music.)
2. Monochrome Marble Wall Art
The attitude for 2020 is crumble capitalist giants by recreating things they charge a month's wages for at a fraction of the price. None more so than this incredibly chic piece of wall art!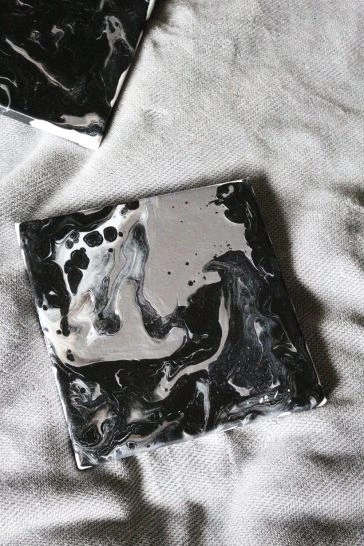 WHAT YOU NEED:
The tutorial for this is, naturally, in the video but you can also view a written up version in my post here. I used the technique on pots in that specific post, but it's the exact same on a canvas.
My favourite thing about this craft is that you literally cannot go wrong. While this is technically a painting, you aren't doing any of the painting. You need absolutely zero artistic ability. All you need is a cup, some acrylic pour paints and a covered surface.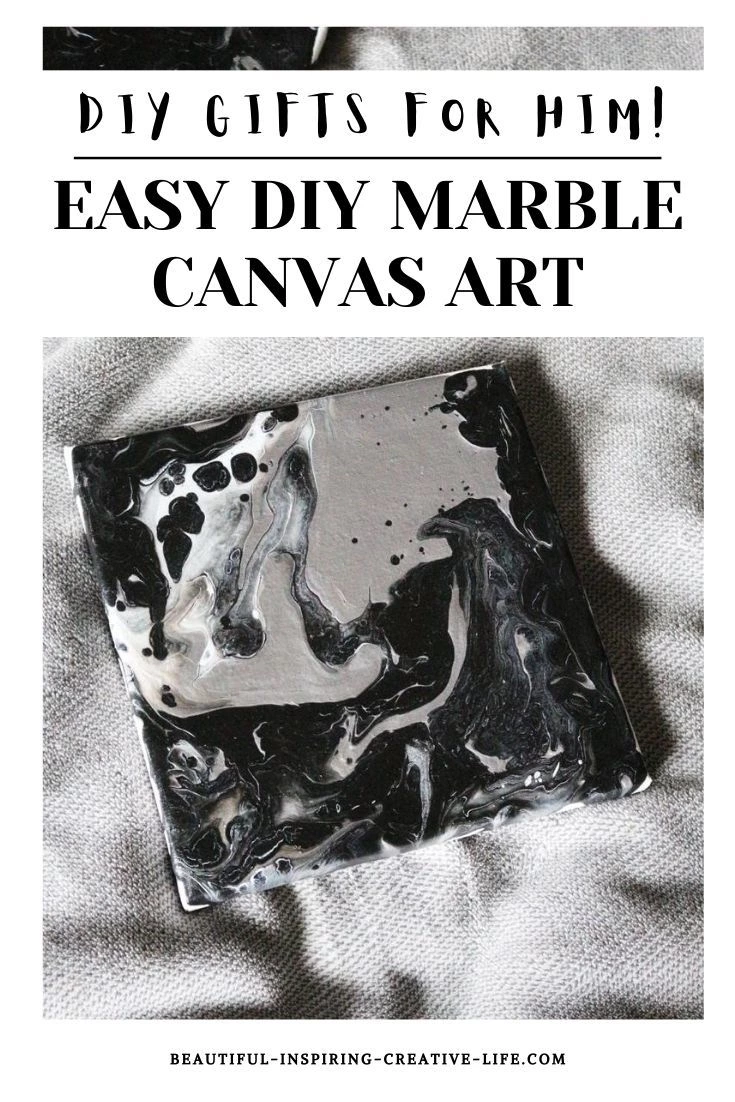 (Pin this image for me, lovelies!)
3. Obsidian air planter
I actually somewhat wasted this idea a month or two ago by making my boyfriend some mannequin planters. When the dog chewed one, though, I figured I'd take the opportunity to create him something new. And this uber-masculine crystal planter sprang to mind!
YOU NEED:
Obsidian is said to draw out mental stress and tension, so I thought it was the perfect stone for his workspace. I covered this technique in more depth during my DIY crystal planters video, so . . . guess you're getting a video for that too!
That said, I actually really like the mannequin planters as a DIY gift, so I'm chucking a plug to that post here.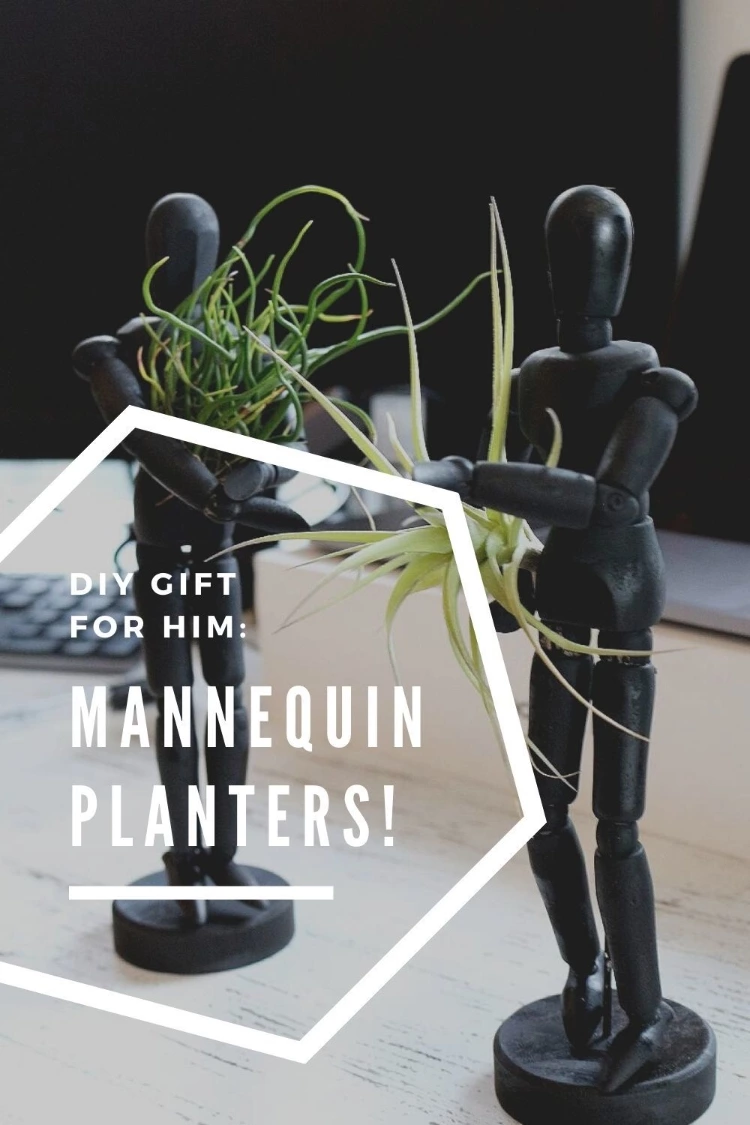 This is an updated DIY gift idea for him since the first time this post went live . . . but my boyfriend loved it so much I just had to include it!
This IKEA Lots hack cost under $15 to make, but is such a unique and trendy home décor piece.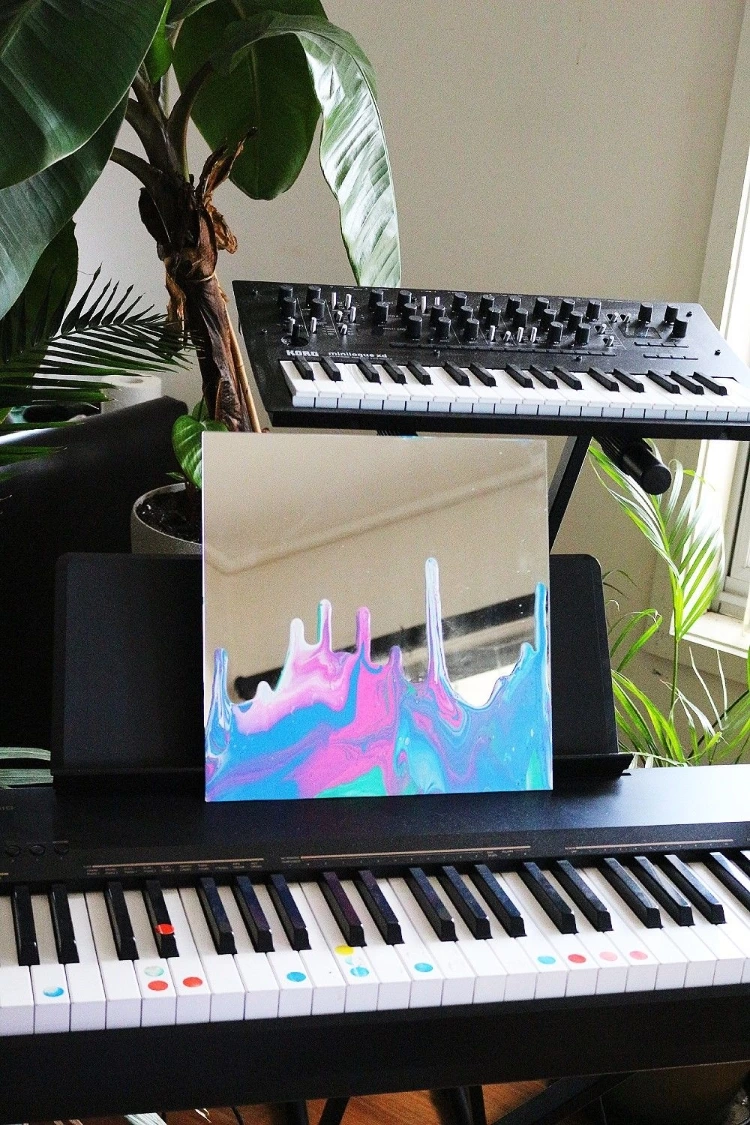 The full post is linked if you want a full-length written tutorial . . . but if you can't be bothered to open a new tab, the tutorial is in this video too! (And while you're watching, make sure you subscribe!)
YOU NEED:
BTW – if you want $10 for buying any of these craft supplies online and to earn some cashback, sign up to Rakuten Cashback here.
6. Monochrome Plant Pot (& Plant)
Both Razzle Dazzle and I are obsessed with plants and our apartment is literally covered in them. So naturally I had to get him another one!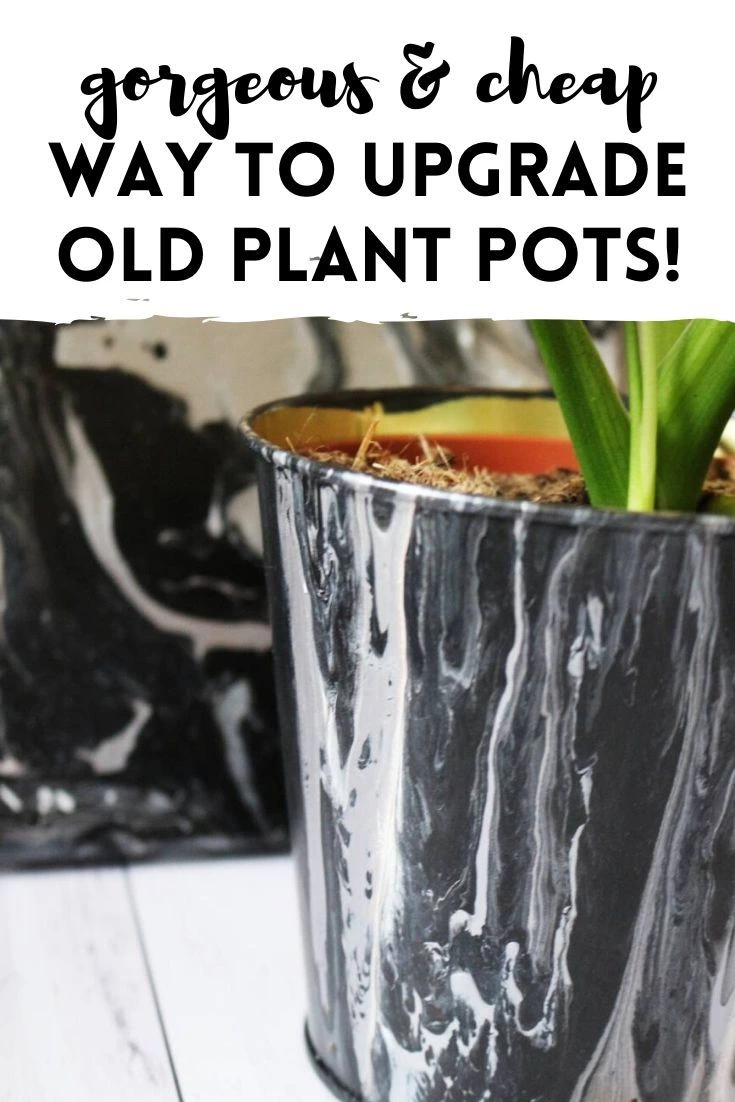 I've got a detailed tutorial on using acrylic pour paints to decorate plant pots up on my site already – so you can watch the Youtube video for the tutorial, or head over to this post to read it. Up to you!
YOU NEED:
This was a cheap and easy stocking filler gift that I made using the leftovers of the marble canvas I made him. In case you couldn't tell, we've got a bit of a theme going on here.
If you like this kind of wholesome fun, you don't want to miss the time I did a surprise makeover on my boyfriend's office space!
7. Custom Embroidered Hoodie
This is another one of Daryl's main gifts and I love how it turned out!
One day while we were walking the dog, we somehow ended up chatting about running our dream plant/coffee/record/vintage clothing store. (Send help, the hipsters have got to me. Repeat, I have been compromised.) Off-hand, he mentioned an idea he'd always had: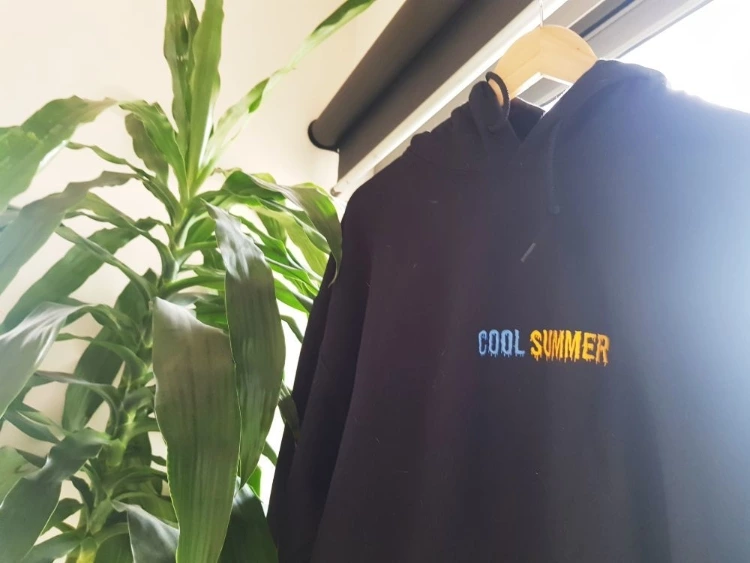 His dream clothing brand would be called cool summer. The cool would be blue and the summer yellow. (I know, I know – he really didn't give me much to go on here. Fonts? Logos? Ugh, men.)
Now, I've naturally been planning his birthday since I got done buying his Christmas gifts. So when he mentioned this, I subtly brought out my notes app and noted the idea down. I had to take some creative liberties with the font, etc. but he loved how it turned out!
8. Marble Key Tray
Again, this is a craft I've done on this blog before! The tutorial for this is in the Youtube video, but the written version is here. This is probably my least favourite of the gifts I made, but it turned out okay.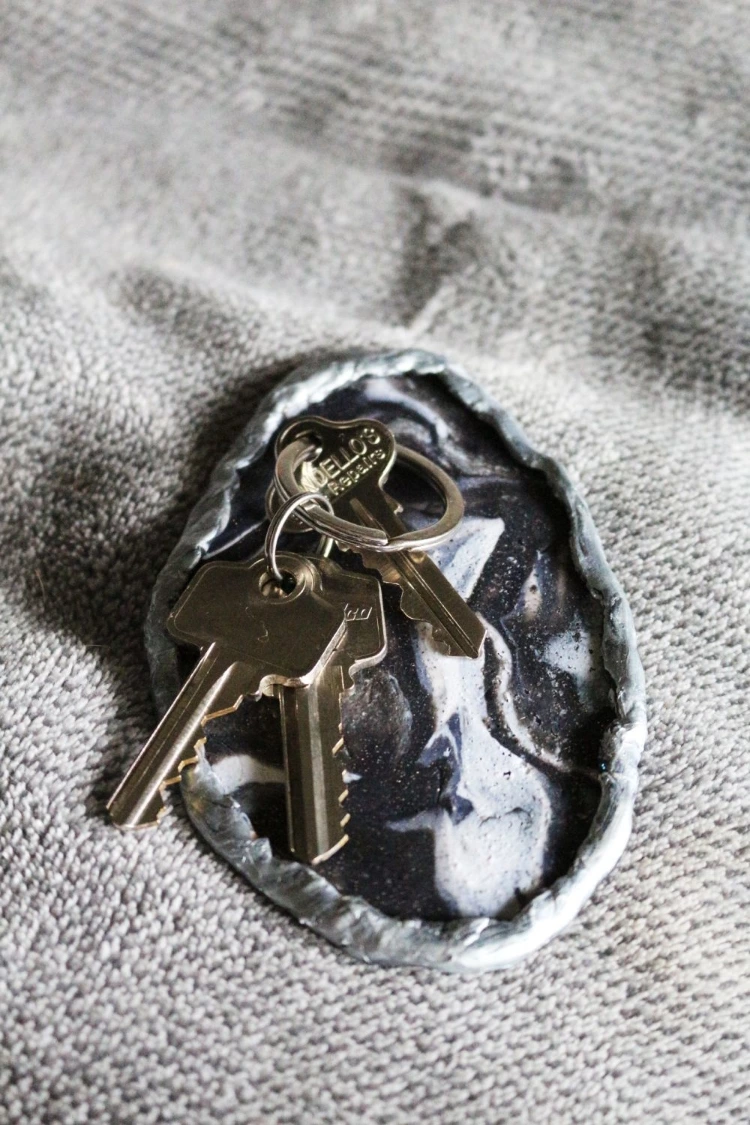 YOU WILL NEED:
9. DIY Puzzle!
Since COVID-19 hit, Daryl and I have been on the quest for off-screen hobbies. You guys can obviously tell that we like gardening by now, but Daryl also fell in love with puzzling! So I bought a DIY puzzle set, got out a Sharpie and created a custom design!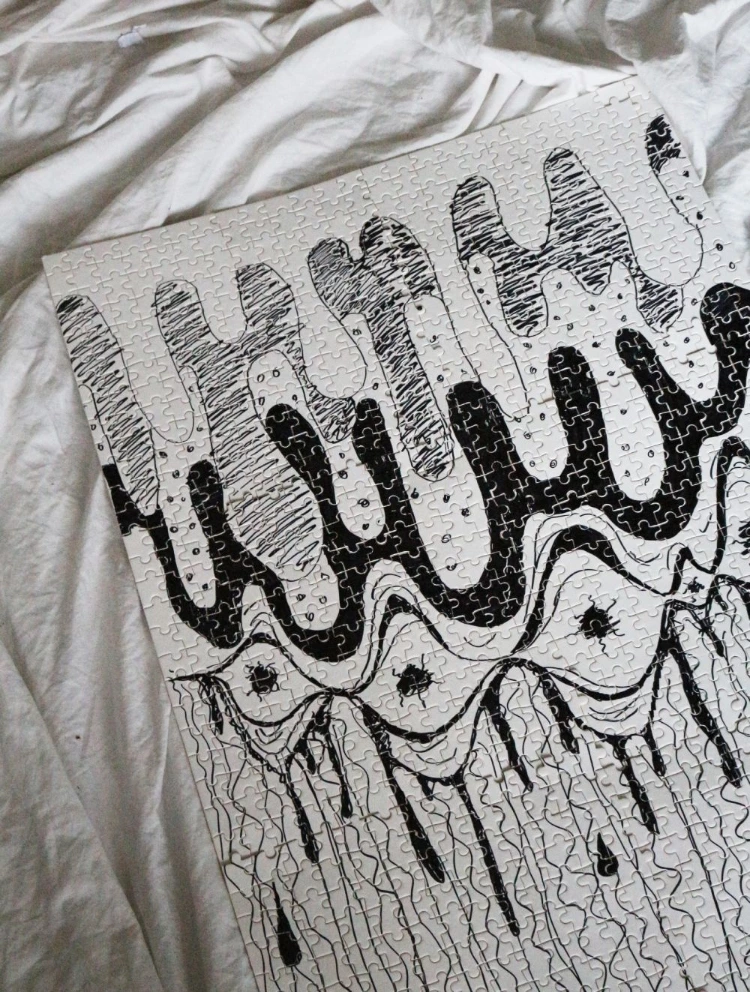 Please excuse whatever my drawing was . . . initially I thought this was a 100 piece puzzle and that it would arrive before D's birthday. The whole idea was to draw a map of the apartment (and Daryl's hidden presents!) and make him complete the puzzle to hunt his gifts. But it arrived after his birthday, so . . . we have this instead.
YOU WILL NEED:
I'd had different things planned for his birthday, to tell you the truth. Maybe a fancy restaurant and some bar-hopping. The world, however, didn't agree. Melbourne is smack-bam in second wave 'Rona territory – so this was a stay inside party! (All things considered, I think it was a pretty successful one though!)
If you enjoyed this post, make sure to share . . . and that you're following my DIY Pinterest boards!
What did you guys think of these gifts? Would you recreate any yourselves? Which was your favourite? Let me know your thoughts down below!
Peace,

Instagram // Twitter // Bloglovin' // Youtube // Pinterest