Want to create the maximalist, eclectic gallery wall of your dreams? Check out these 10 stunning ideas. Some fun DIY options included too! Affiliate links in post.
Hello, gorgeous humans, and welcome back to my corner of the web. I hope you are in the mood to be inspired . . . because we're going to be talking all about eclectic gallery walls and some stylish additions you can DIY or buy for them.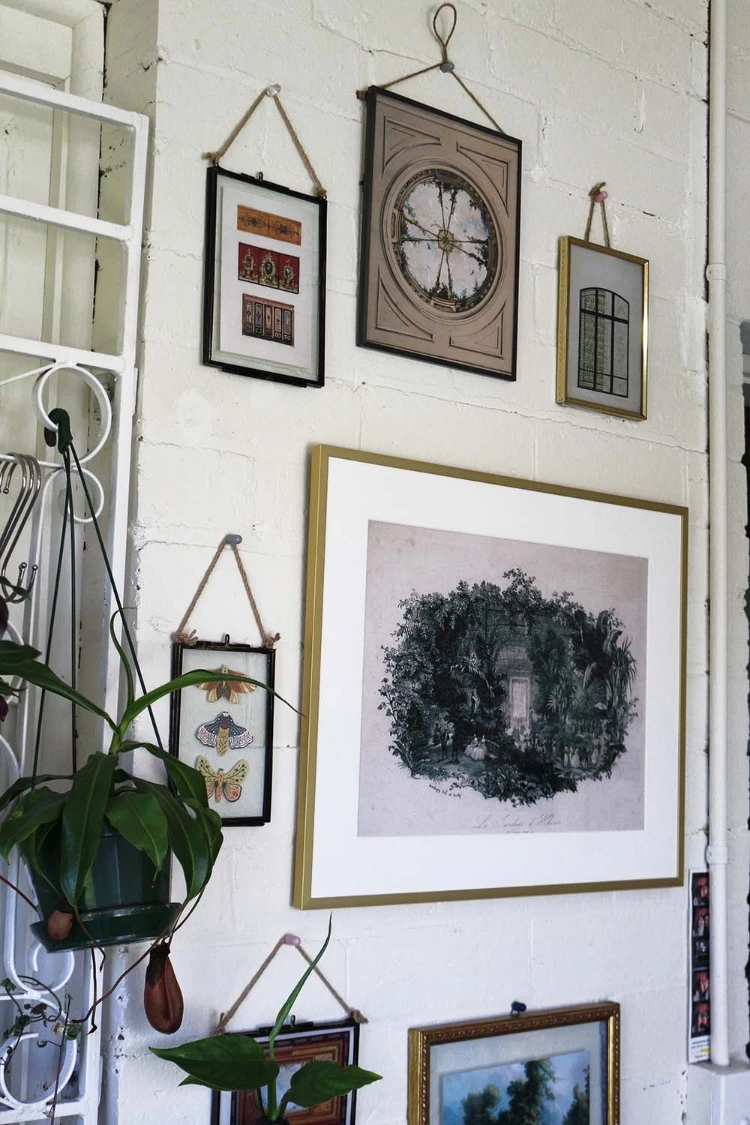 When I first tackled my sunroom office makeover, I knew three things:
I wanted plants. Lots of plants.
I was going to create a faux marble desk because I am extra with a capital X.
And there was going to be a big gallery wall set up.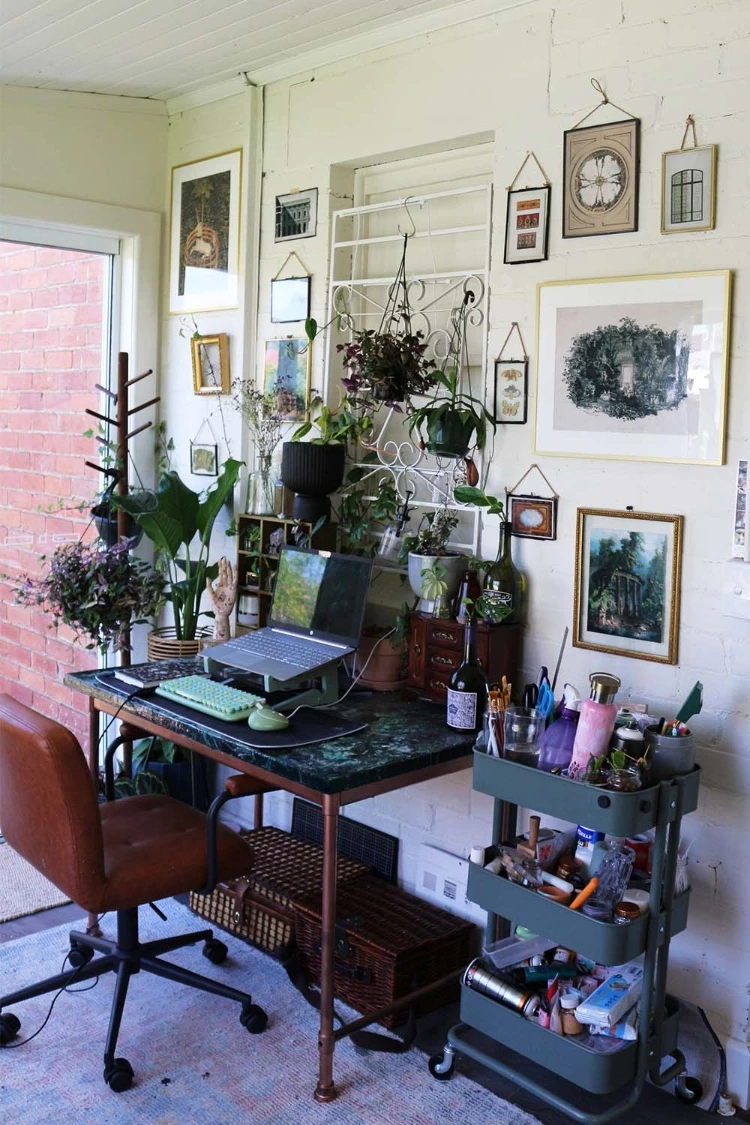 Well, I'm pleased to report that we're three for three. Plants are literally everywhere, I have a tutorial up for my beautiful marble desk . . . and there's a beautiful eclectic gallery wall that makes my heart happy.
I mean, just look at it – don't you think it's stunning?
OH – AND DON'T FORGET TO WATCH MY OFFICE MAKEOVER!
One of my favourite things about maximalist decor is that it's just so creative. I adore being able to look up and have inspiration hit me in the face! But anyways – enough about my gallery wall. You want to know how to create your own, so let's get into the tips!
TIP #1 FOR CREATING AN ECLECTIC GALLERY WALL – Invest In A Curated Print Set
Curating a bunch of different art prints and paying for shipping 5 times over, only to potentially have them not work well together, is a ton of hassle. Why not buy a pre-curated set of art prints and save yourself the hassle?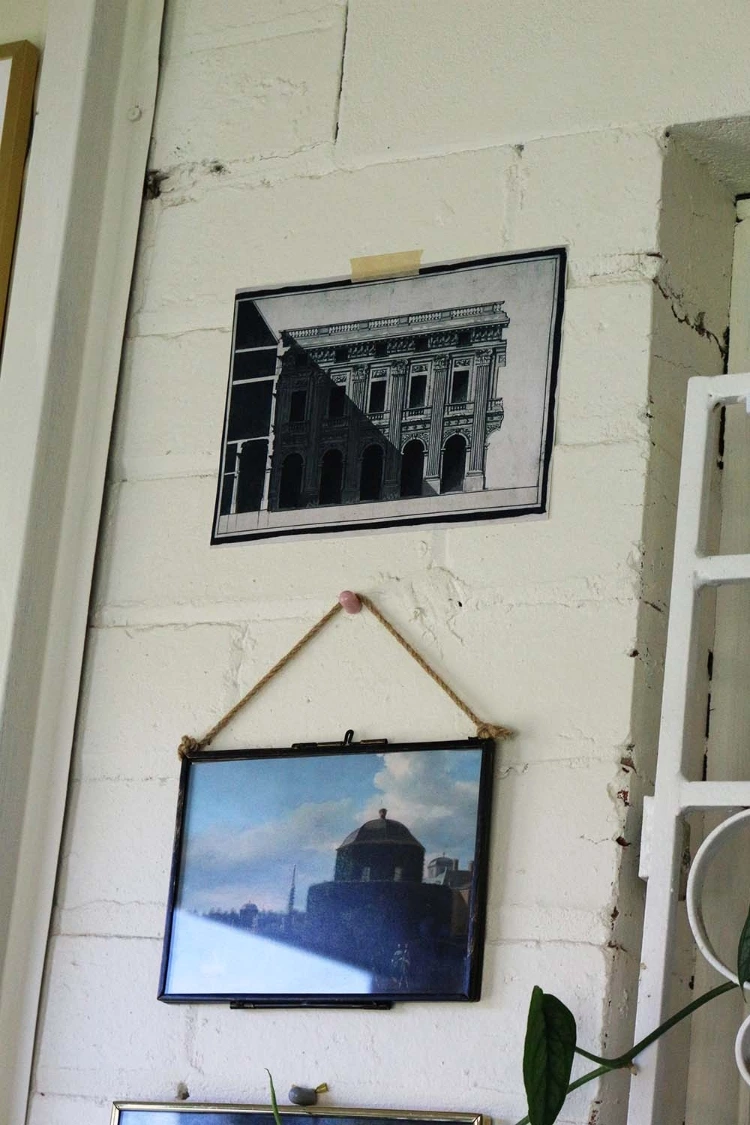 I've previously written a post sharing 15 stunning gallery wall print sets from Etsy, so you can definitely check that out if you like!
TIP #2 – Why Not Try Your Hand At Creating Your Own Art Prints?
I've tackled easy and cute DIY wall art ideas on the blog before. There's nothing more special and personal than creating your own artwork, after all!
If you're looking for some fun – but beginner friendly – DIY art print inspo, check out my video below!
TIP #3 – Mirrors Are A Great Way To Add Variety
If you've watched my sunroom makeover video, you may remember that one of my inspiration images was this beauty: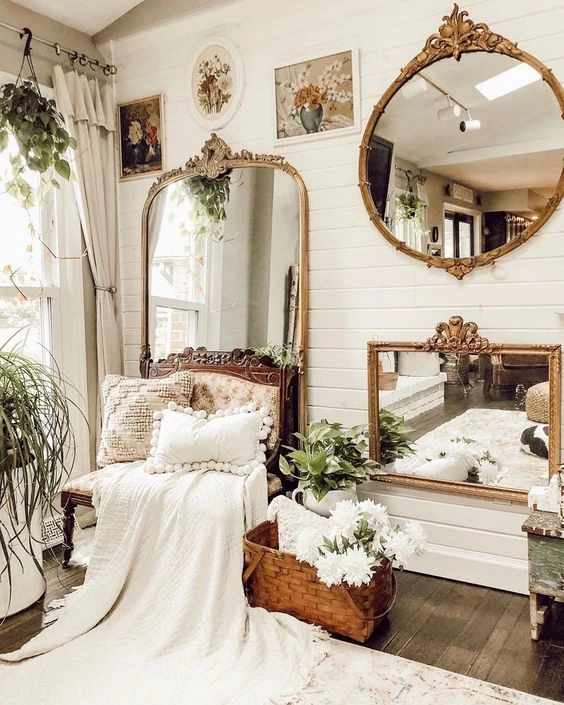 I wasn't able to find the original source for this image, so I've linked the Pinterest account I found it from. If you know where the original source is, let me know and I'll update it!
Adding in mirrors can be a chic way to elevate any gallery wall – and the mixed media gives it a wonderfully eclectic feel! Here are some of my top picks for chic mirrors you could include:
TIP #4 – Vintage Adds Character! Thrift Some Photo Frames!
You guys already know how much I love vintage photo frames – I have used them in many crafts for this blog! Just take a look at some of them below – you might even find that they'd make good additions to your gallery wall.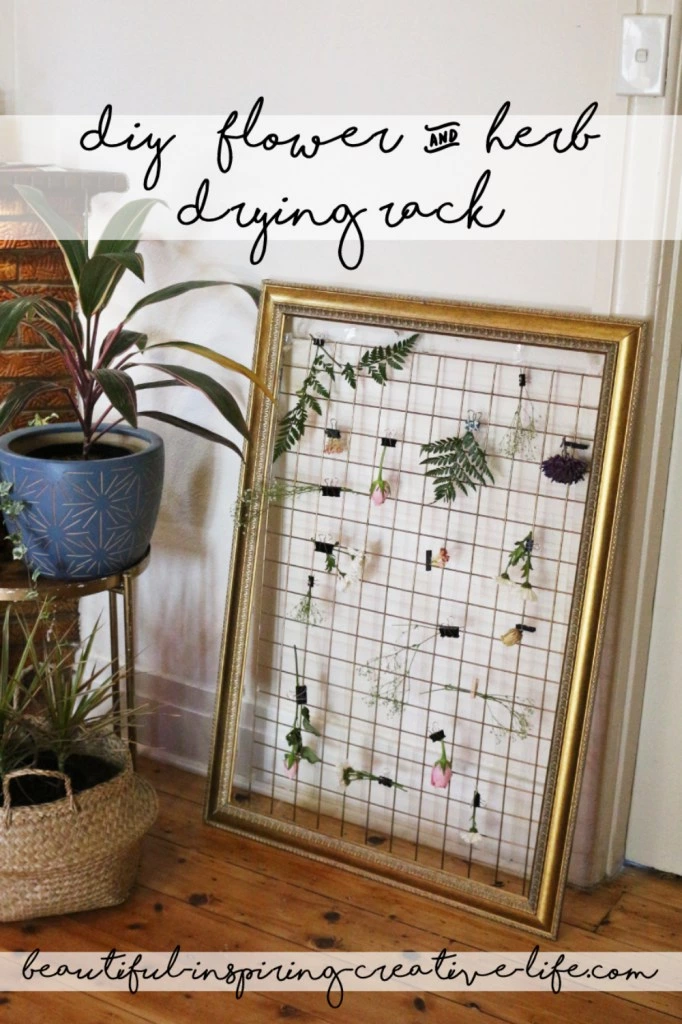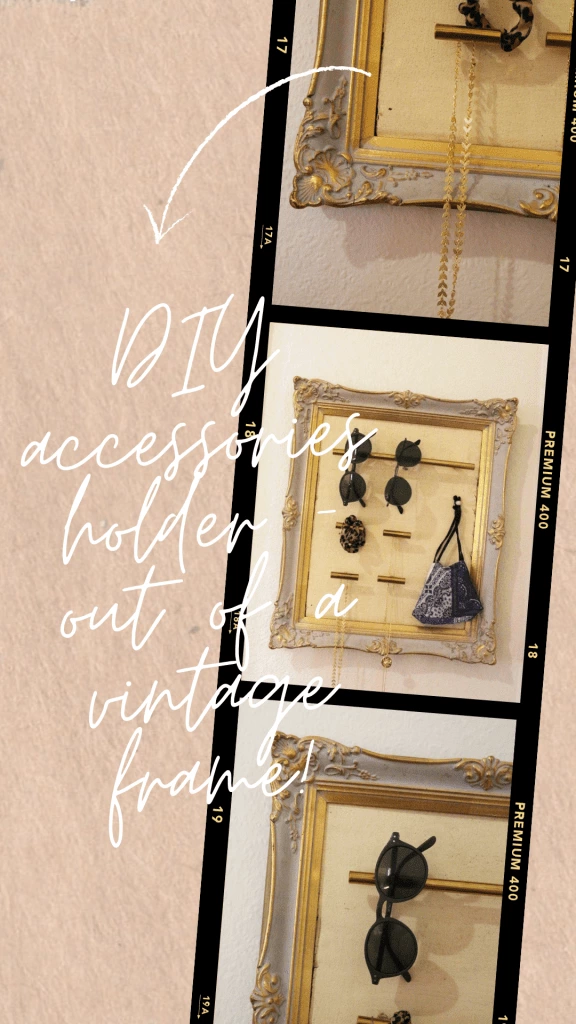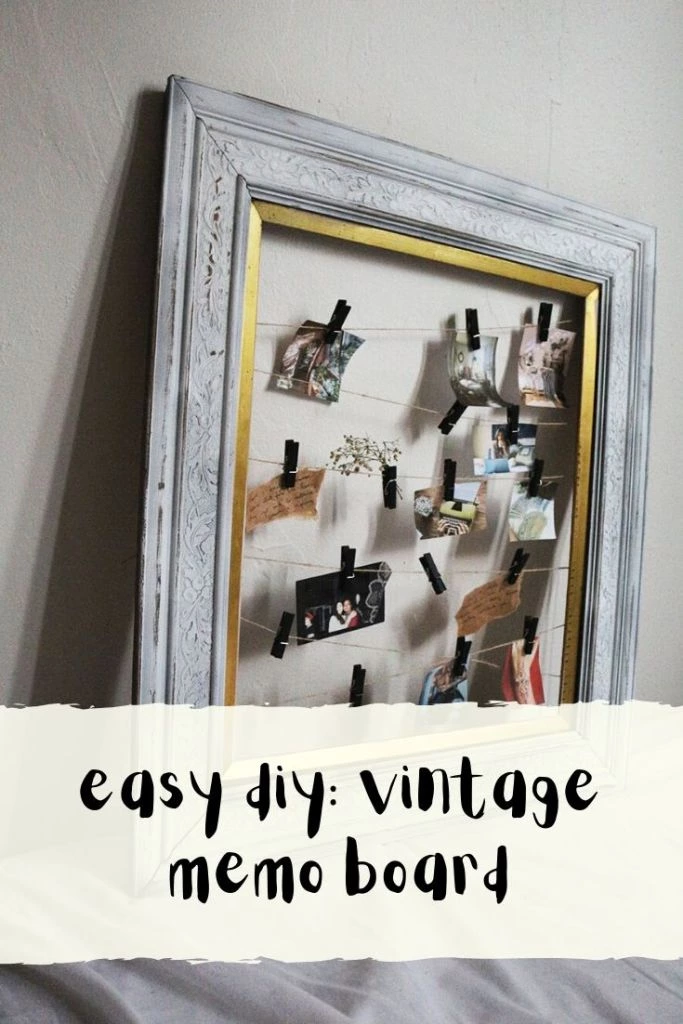 Even if you just want to frame art prints, vintage photo frames have a ton of charm. Plus, thrifting is budget-friendly – and planet-friendly!
TIP #5 – Don't Be Afraid To Go Multi-Media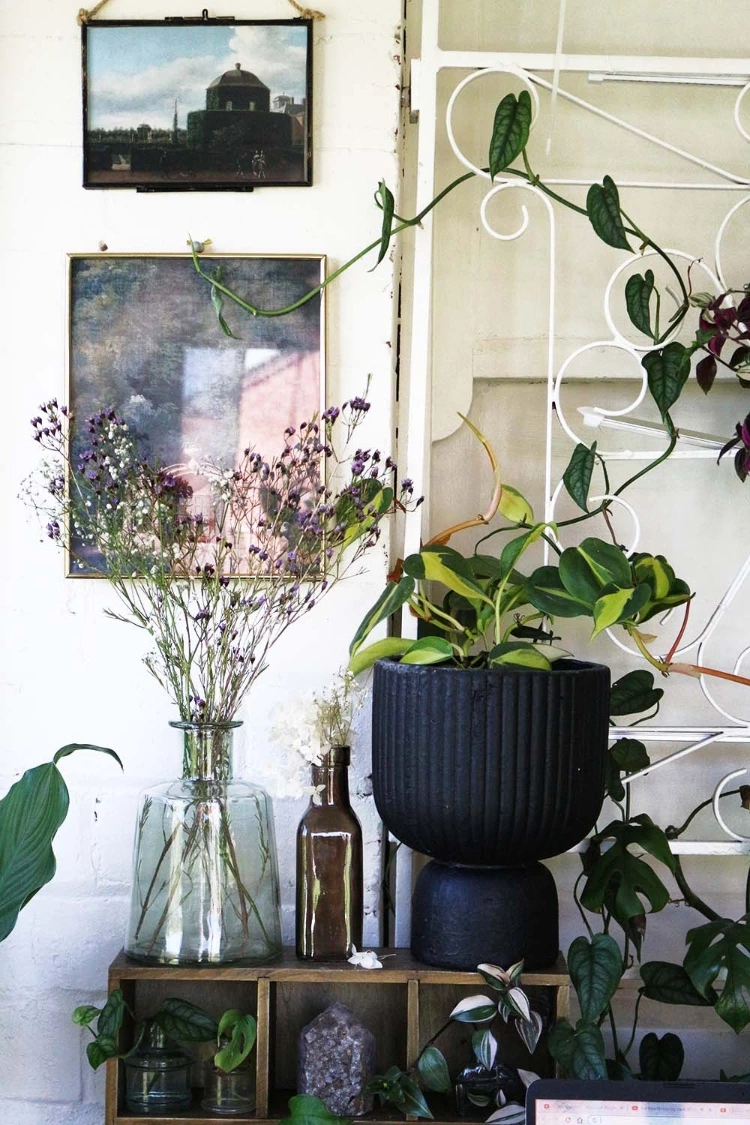 Leading on from that point: when you're creating an eclectic gallery wall, don't be afraid to experiment! I have vases, a giant whiteboard and more . . . and I honestly think having all these quirky additions adds a ton of character.
Here are some fun additions to try:
TIP #6 – Try This DIY Photo Frame Trellis!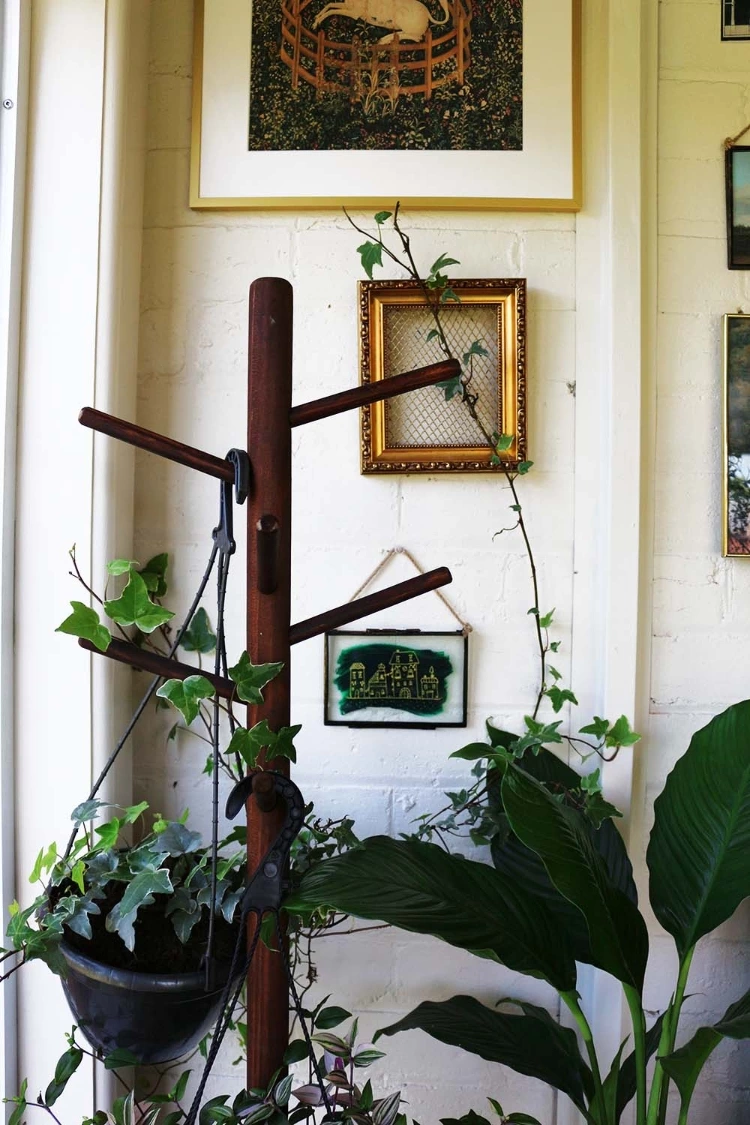 This combines a few of our tips because it's both multi-media and vintage! I think it's safe to assume that most of us adore plants. And why not! They help keep our air clean, they're cute – plus, they're a rewarding hobby. Why not DIY this stunning photo frame trellis and display plants as part of your eclectic gallery wall?
Do you guys remember my post about cute things you can make with air dry clay? Well, these adorable shelves are a must try!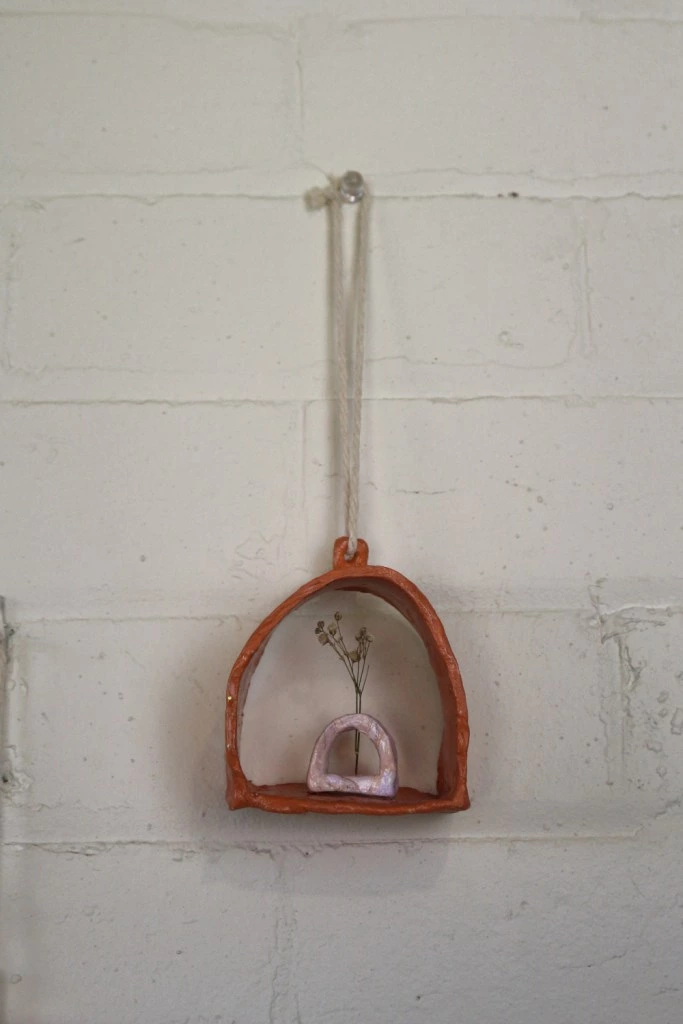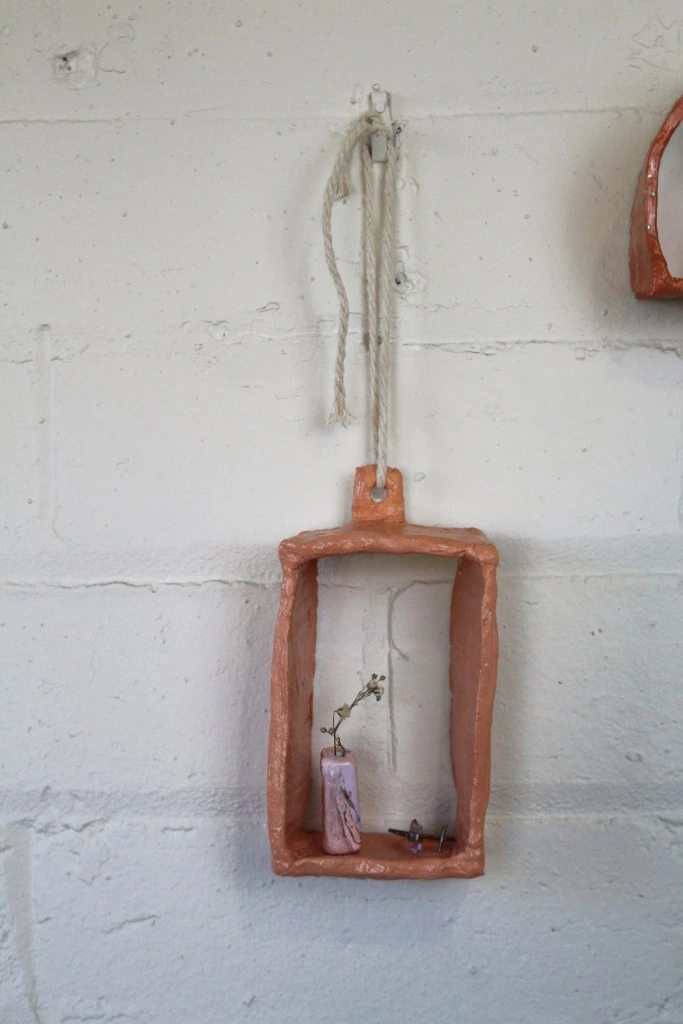 Alright, my loves, we shall end at the end! I hope you guys enjoyed this post – and my eclectic gallery wall. Are you guys a fan of the trend? Would you try any of my tips out yourself? Which was your favourite? Let me know your thoughts down below!
Peace,

Instagram // Twitter // Bloglovin' // Youtube // Pinterest //