Want to set up a curtain rod without losing your security deposit? Or maybe you just want to hang a curtain rod without drilling and potentially damaging your walls? Here are 2 easy (and cheap!) renter friendly ways to hang curtain rods! Affiliate links in post.
2 Renter Friendly Ways To Hang Curtain Rods (No Drilling!)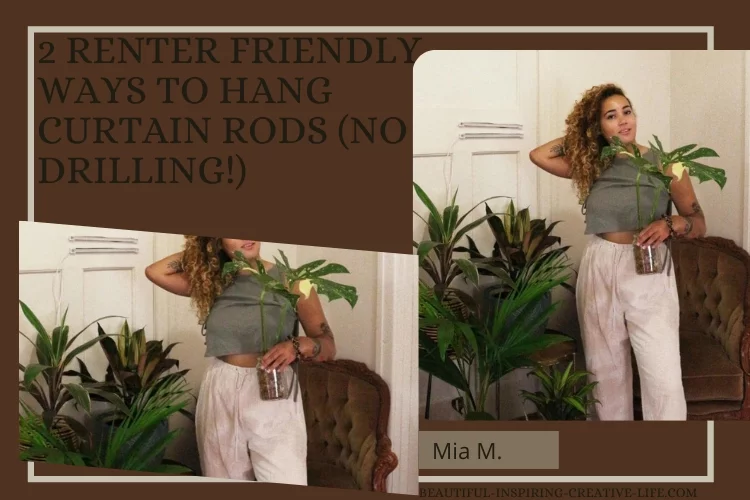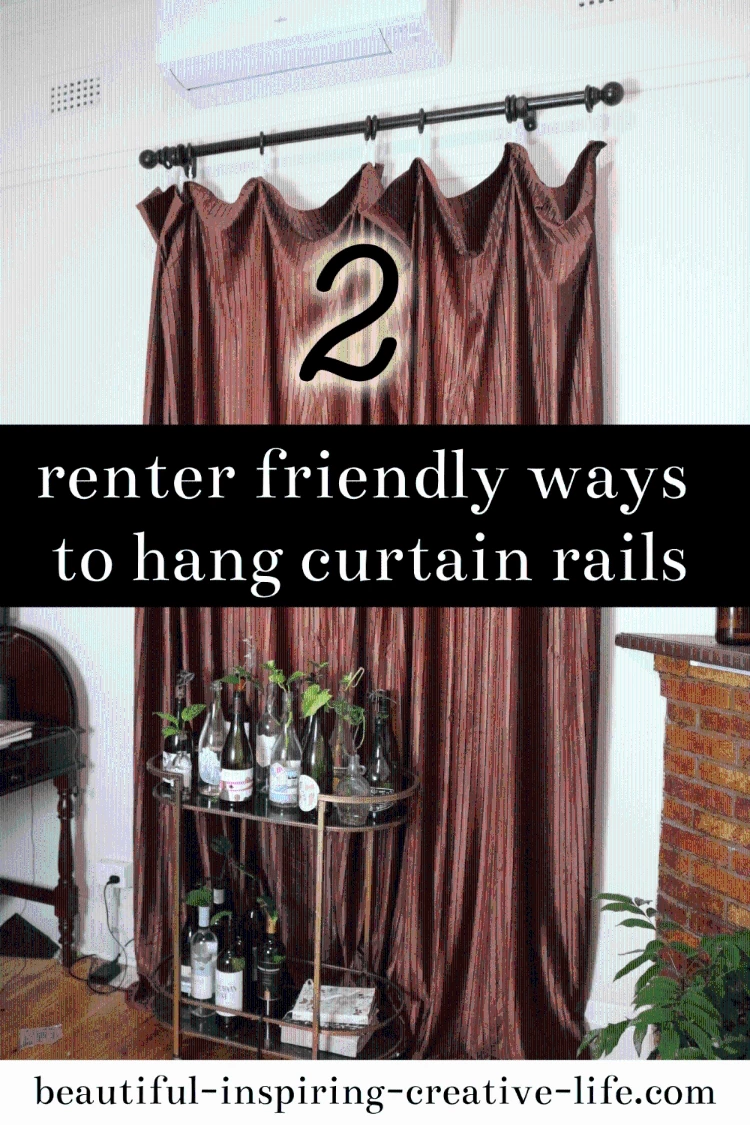 Hello, beautiful people and welcome back to my corner of the web! You may be thinking "Mia, why are you uploading a post about curtains?". I have no answer for you other than... I guess this is adulthood. I suddenly care about curtains.
This is mostly because my partner and I are renting a beautiful house - but not a very practical one. Case in point? My office has a giant, gaping doorframe without doors.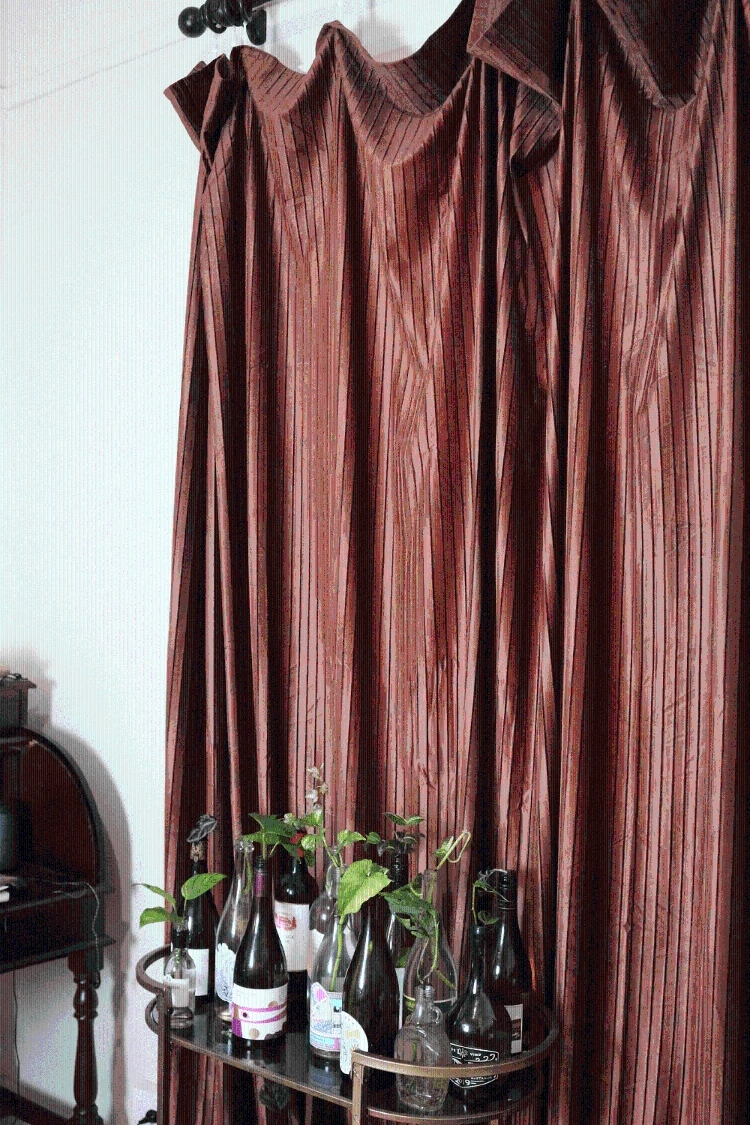 Now, this is incredibly unhelpful when you consider the fact my office leads into the living room.
Naturally, this is a problem that needed fixing. So I researched some easy renter friendly ways to hang curtain rods... and here we are! Shall we get into it?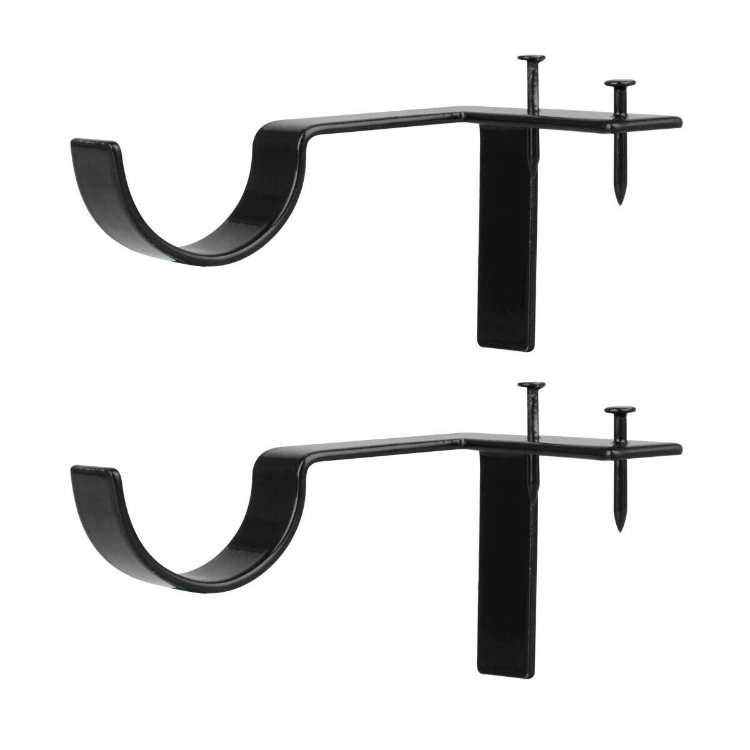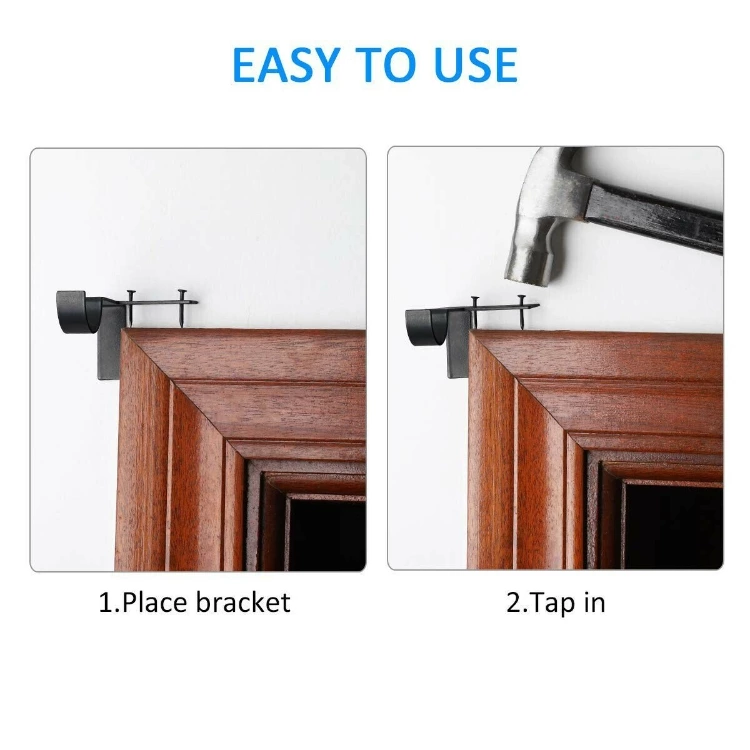 [amazon tag="beautifulic-20" type="button2" value="https://shopstyle.it/l/bsARc" text="Click for Price 1"]
[amazon tag="beautifulic-20" type="button2" value="https://www.amazon.com/s?k=no+drill+curtain+rod+brackets" text="Click for Price 2"]

The method I chose was this one! Rather than typical curtain rod brackets which are drilled into the wall, these work through inserting screws into the top of the wooden doorframe.
This is perfect because you run no risk of damaging your walls. Plus, if you need to remove the curtain rods, there won't be any visible holes or markings other than on top of the doorframe.
I also prefer this method because it's more stable and secure. Trusting screws makes way more sense to me than trusting stick-on adhesive clips!
However, if you don't have a doorframe in the area you need your curtain rods, I have another suggestion for you.
2. Renter Friendly Way To Hang Curtain Rods with Heavy Duty Command Hooks
[amazon tag="beautifulic-20" type="button2" value="https://www.amazon.com/s?k=Heavy+Duty+Command+Hooks" text="Click for Price"]
Heavy duty command hooks can be used as curtain rod brackets, according to their website. These are beyond easy to set up; they have an adhesive sticker on the back that you use to press against your walls... and that's it!
Command hooks also have the added benefit of no damage or residue at all. When you want to remove them, you pull the base of the adhesive tab. Eventually, the glue thins out to the point it's ineffective and the hook just falls off. It's all very convenient!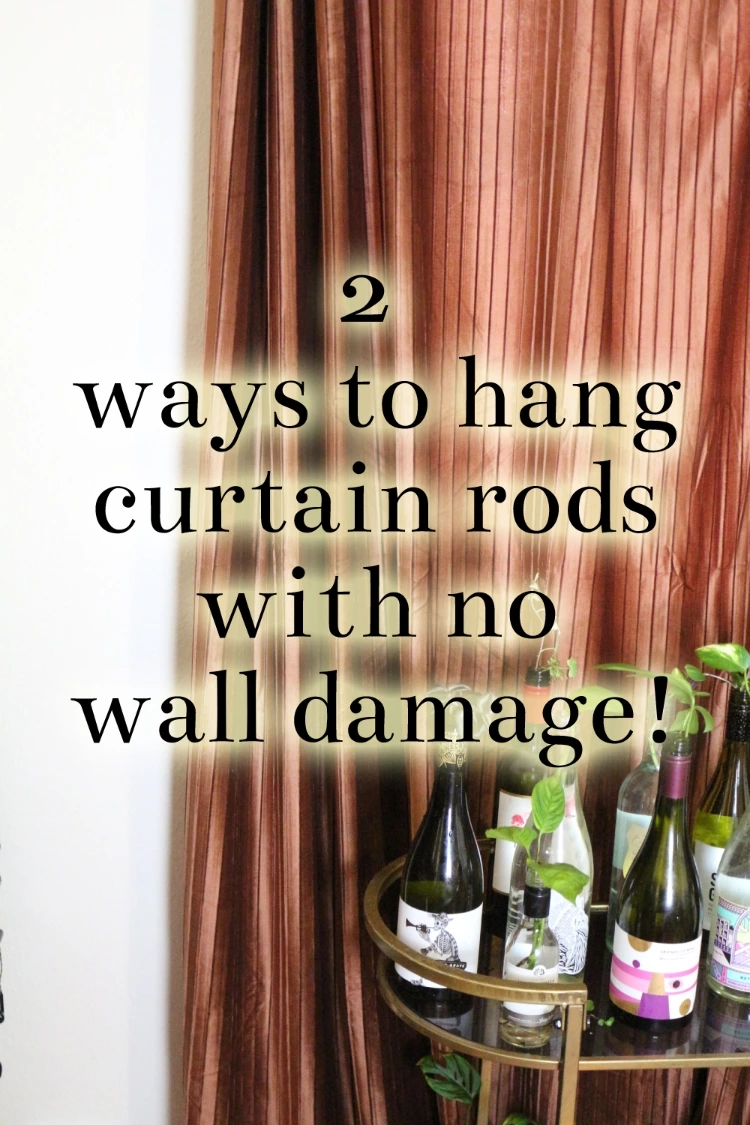 Personally, I have a hit-and-miss relationship with command hooks. Do they work? Yes, fantastically... when they choose to actually work.
Certain walls in our house they just refuse to adhere to properly... and others they're perfect for. Judging by the reviews under this product, I think most people have the same experience.
That being said, if you don't have a doorframe you can secure your curtain rod to, I definitely think the command hooks are worth a crack! (Plus, they're less than $20!)
Let's Talk About My Velvet Curtains

Now that we've got all the boring stuff out of the way... let's talk about my velvet curtains for a hot sec!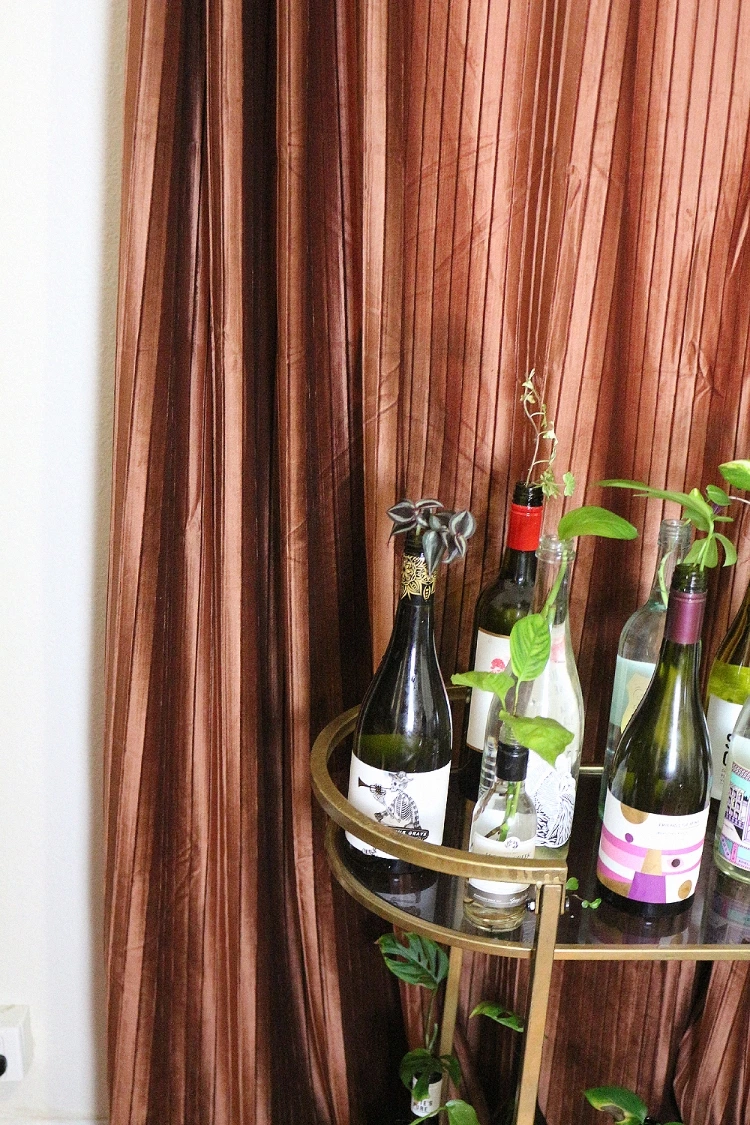 Aren't they just beautiful? As your resident DIY queen, I was planning on making my own curtains. But I saw these beautiful muted velvet curtains in IKEA and I couldn't resist. They almost perfectly match the velvet colouring of my thrifted accent chair!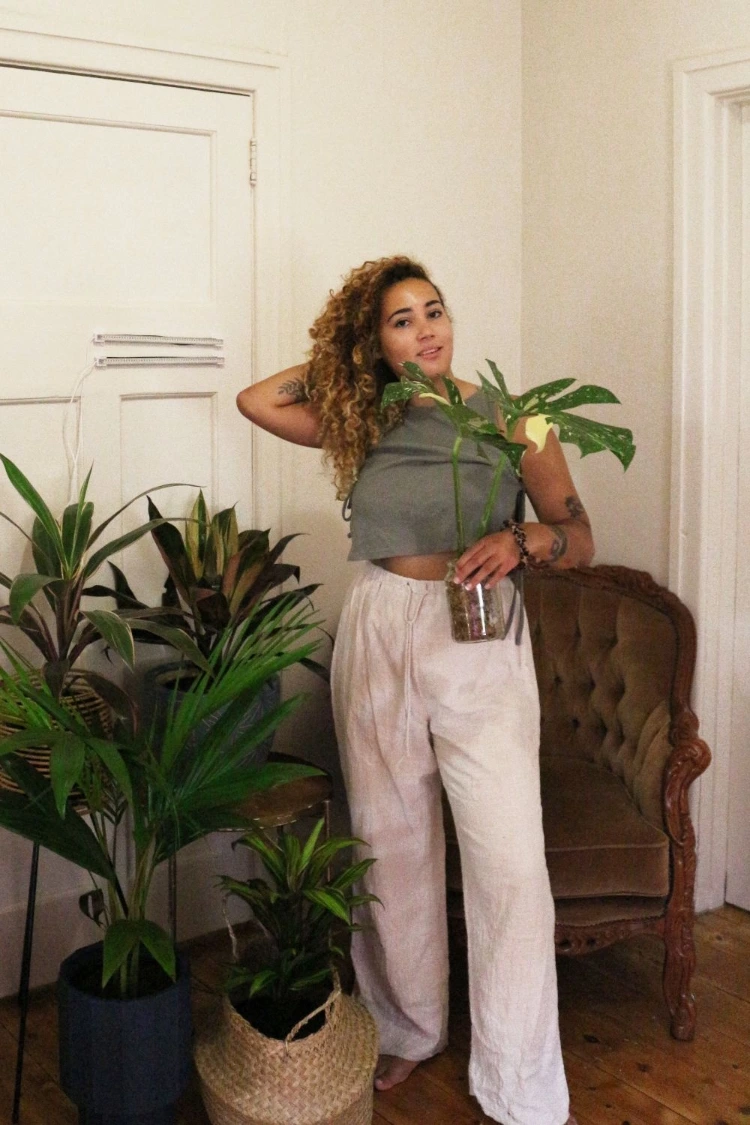 Plus - and this is the real benefit - they worked out to be way cheaper than if I bought all the curtain-making supplies. I may be a DIY-lover, but I'm also a bargain lover.
Anyways, lovers, we shall end at the end! I hope you guys enjoyed this post. Have you tried any of these renter friendly ways to hang curtain rods? Which would you use? And how gorgeous are those IKEA curtains? Let me know your thoughts down below!