Want to set up a curtain rod without losing your security deposit? Or maybe you just want to hang a curtain rod without drilling and potentially damaging your walls? Here are 2 easy (and cheap!) renter friendly ways to hang curtain rods! Affiliate links in post.
There's no need to spend a fortune on new window treatments just because you're renting. With a little creativity, you can easily hang curtain rods and curtains in your rental home. Here are some tips for doing so without causing any damage.
Top 4 Best Renter Friendly Ways To Hang Curtain Rods (No Drilling!)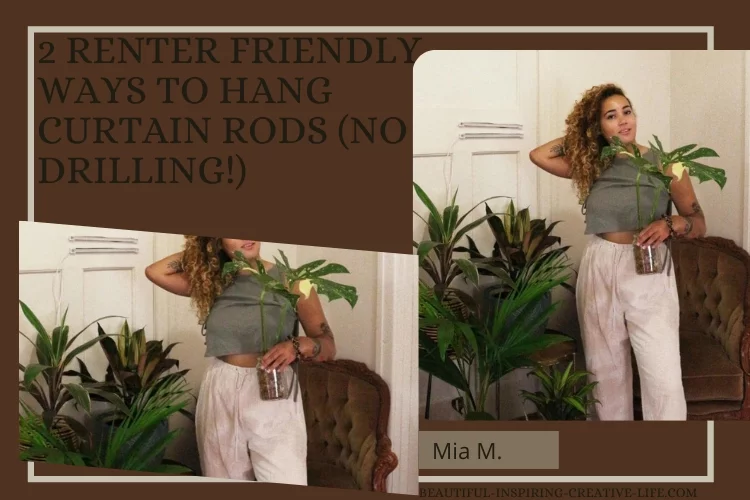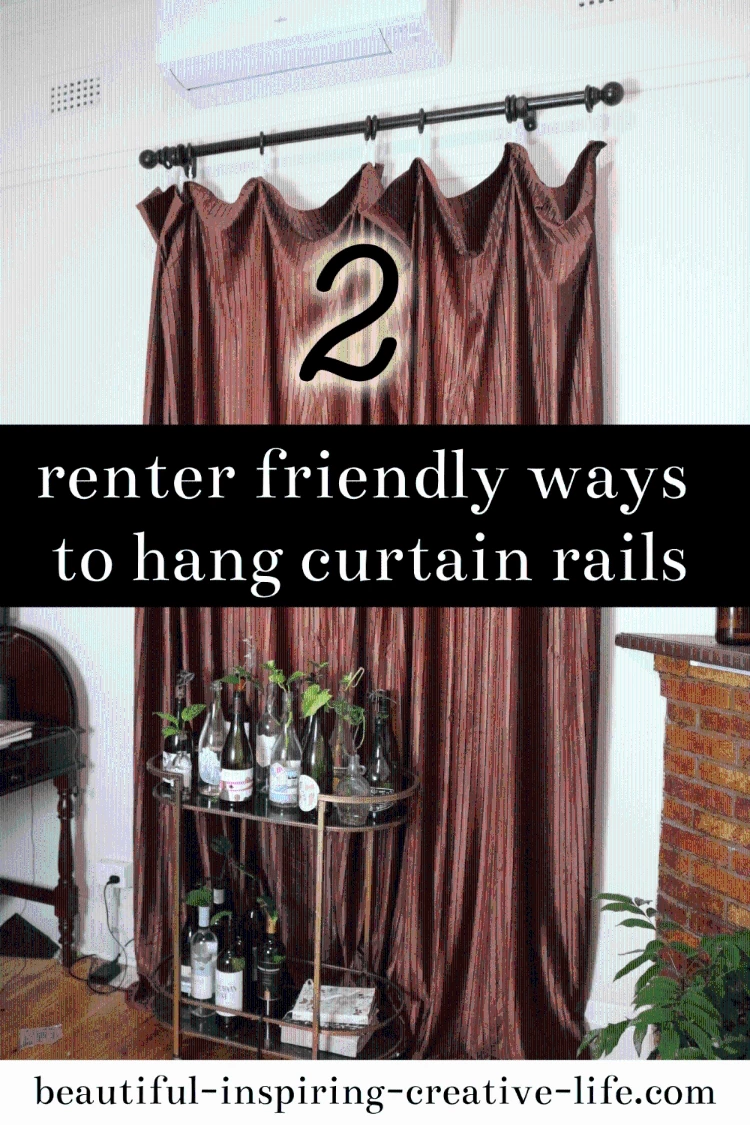 Hello, beautiful people and welcome back to my corner of the web! You may be thinking "Mia, why are you uploading a post about curtains?". I have no answer for you other than... I guess this is adulthood. I suddenly care about curtains.
This is mostly because my partner and I are renting a beautiful house - but not a very practical one. Case in point? My office has a giant, gaping doorframe without doors.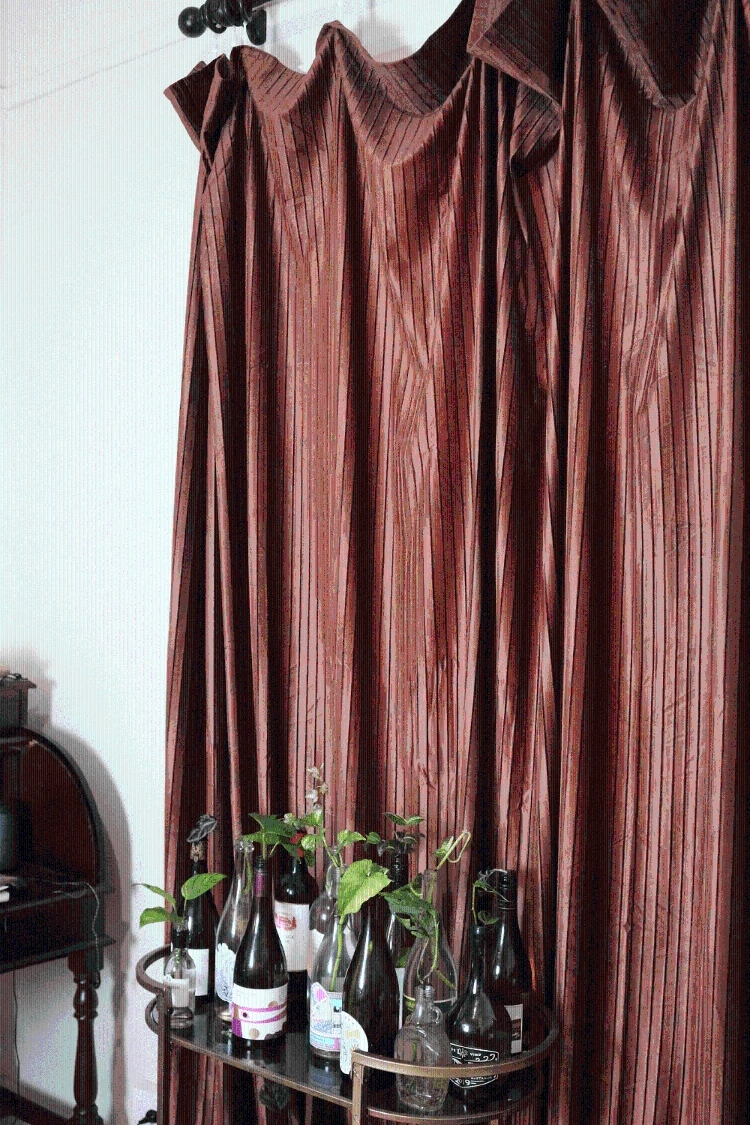 Now, this is incredibly unhelpful when you consider the fact my office leads into the living room.
Naturally, this is a problem that needed fixing. So I researched some easy renter friendly ways to hang curtain rods... and here we are! Shall we get into it?
1. My Favorite No Damage Way To Install Curtains: Door or Window Frame Screw Curtain Rod Brackets - Link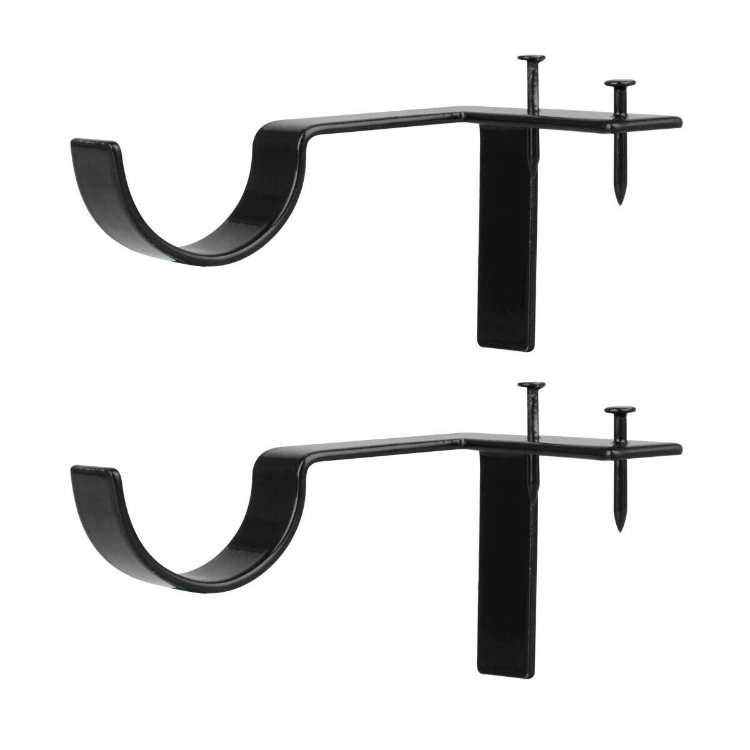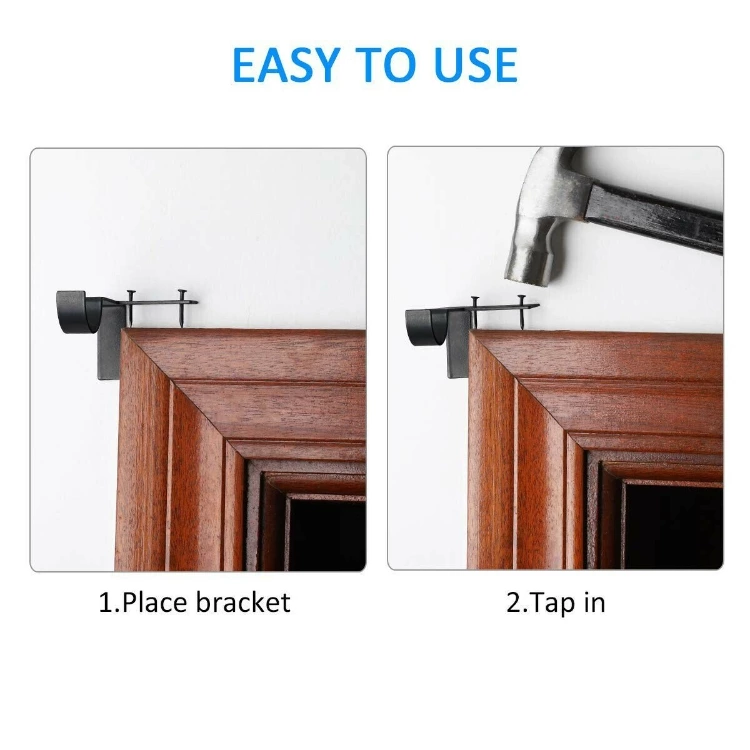 The method I chose was this one! Rather than typical curtain rod brackets which are drilled into the wall, these work through inserting screws into the top of the wooden doorframe.
This is perfect because you run no risk of damaging your walls. Plus, if you need to remove the curtain rods, there won't be any visible holes or markings other than on top of the doorframe.
I also prefer this method because it's more stable and secure. Trusting screws makes way more sense to me than trusting stick-on adhesive clips!
However, if you don't have a doorframe in the area you need your curtain rods, I have another suggestion for you.
Editors' Picks for Top Door or Window Frame Screw Curtain Rod Brackets
2. Renter Friendly Way To Hang Curtain Rods with Heavy Duty Command Hooks - Link
Heavy duty command hooks can be used as curtain rod brackets, according to their website. These are beyond easy to set up; they have an adhesive sticker on the back that you use to press against your walls... and that's it!
Command hooks also have the added benefit of no damage or residue at all. When you want to remove them, you pull the base of the adhesive tab. Eventually, the glue thins out to the point it's ineffective and the hook just falls off. It's all very convenient!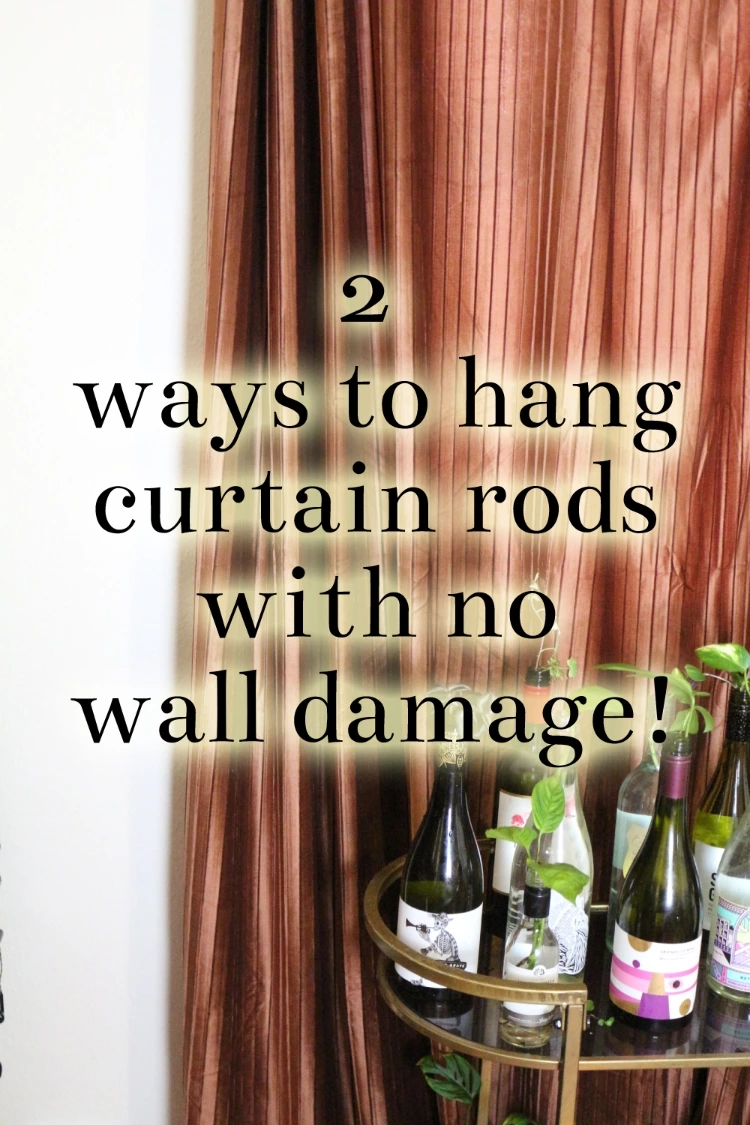 Personally, I have a hit-and-miss relationship with command hooks. Do they work? Yes, fantastically... when they choose to actually work.
Certain walls in our house they just refuse to adhere to properly... and others they're perfect for. Judging by the reviews under this product, I think most people have the same experience.
That being said, if you don't have a doorframe you can secure your curtain rod to, I definitely think the command hooks are worth a crack! (Plus, they're less than $20!)
Editors' Picks for Top Heavy Duty Command Hooks
3. Look for a curtain rod that doesn't require drilling or screws to install
A tension curtain rod is a great option because it doesn't require any tools or hardware to install. Just extend the rod to the desired length, and twist the ends together to secure it in place. This type of curtain rod is also adjustable, so you can easily change the width if needed. Another option for a no-drill curtain rod is a magnetic curtain rod. This type of rod uses magnets to attach to the wall, so there's no need for any tools or hardware. Just extend the rod to the desired length, and place the magnets on either side of the window frame.
Editors' Picks for Top Tension Rods
4. Hang your curtain rods using cable ties or zip ties
Cable ties are a great way to hang your curtain rods. They are strong and can hold up the weight of the curtains. Zip ties work just as well and are cheaper than cable ties. Both types of ties can be easily removed if you need to take down the curtain rods. To attach the curtain rod to the cable or zip tie, first measure the length of the tie. Cut the tie to size and then thread it through the loop on the curtain rod. Tighten the tie so that it holds the curtain rod in place.
If you are using a cable tie, make sure that there is enough slack in the cord so that the curtains can move freely. If the cord is too tight, it will damage the curtains.

If you are using a zip tie, make sure that the opening is big enough to fit around the curtain rod. If the opening is too small, the zip tie will not be able to hold the curtain rod in place.

Let's Talk About My Velvet Curtains

Now that we've got all the boring stuff out of the way... let's talk about my velvet curtains for a hot sec!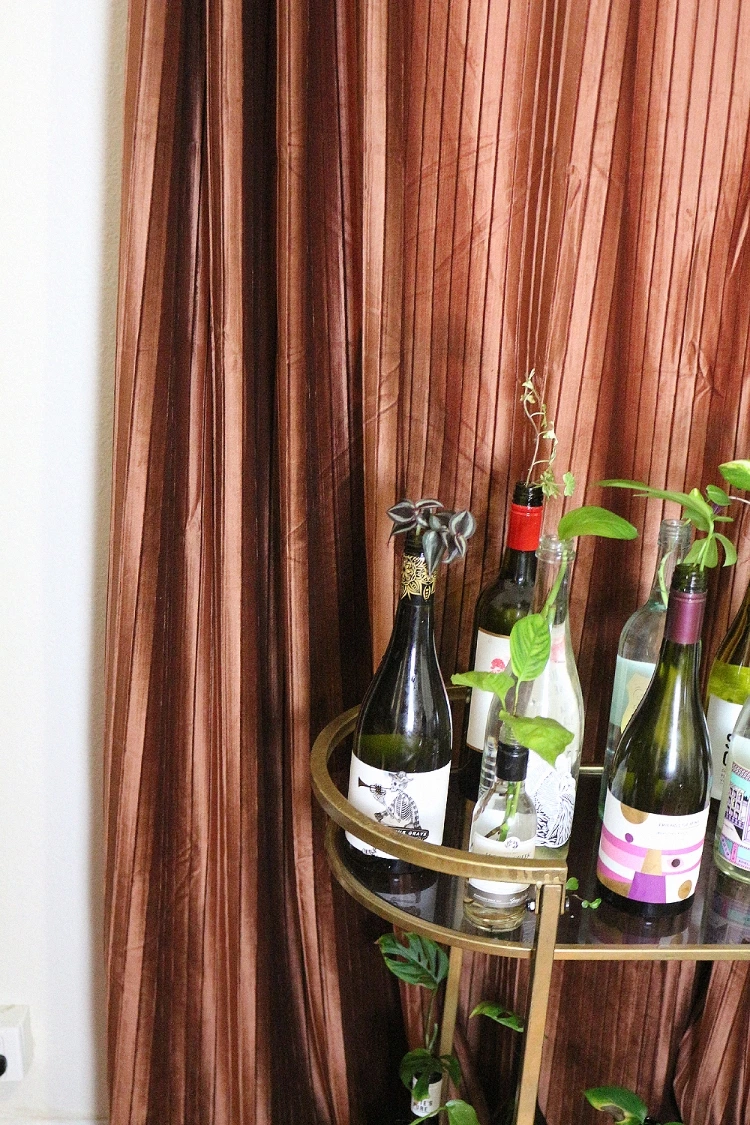 Aren't they just beautiful? As your resident DIY queen, I was planning on making my own curtains. But I saw these beautiful muted velvet curtains in IKEA and I couldn't resist. They almost perfectly match the velvet colouring of my thrifted accent chair!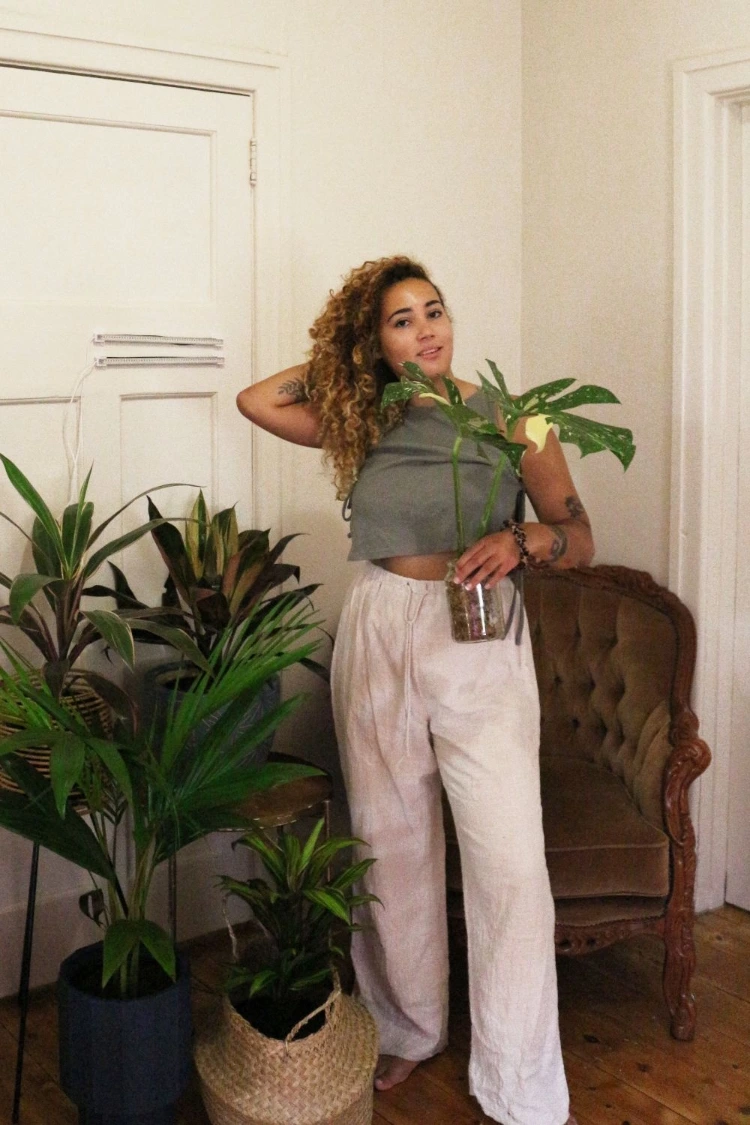 Plus - and this is the real benefit - they worked out to be way cheaper than if I bought all the curtain-making supplies. I may be a DIY-lover, but I'm also a bargain lover.
Anyways, lovers, we shall end at the end! I hope you guys enjoyed this post. Have you tried any of these renter friendly ways to hang curtain rods? Which would you use? And how gorgeous are those IKEA curtains? Let me know your thoughts down below!
Buy on Walmart, Ebay, or Etsy
Kwik-Hang Single Curtain Rod Brackets - No Drill, No Damage - Perfect Curtains Every Time - Etsy, eBay
Kenney Fast Fit 5/8" No Measure Curtain Rod Brackets, Brushed Nickel - Etsy, eBay
Yesmelt 4 Pack No Drill Curtain Rod Brackets, for Heavy Duty Adjustable Curtain Rod - Etsy, eBay
Amazon Basics Adjustable Curtain Rod Wall Bracket Hooks, Set of 2, Black - Etsy, eBay
FEATCH 2 PCS Curtain Rod Bracket Holder, Universal Plastic Self-Adhesive Wall Mount - Etsy, eBay
Command Large Forever Classic Metal Hook, Brushed Nickel, 2-Hooks, 4-Strips, Decorate - Etsy, eBay
Command Broom & Mop Grippers, Multi-Use Gripper, Holds up to 4 lbs, 2-Pack, Organize - Etsy, eBay
Command Wire-Back Picture Hangers, Indoor Use, 3-Hangers, 6-Strips, Decorate Damage-Free - Etsy, eBay
Command Large Double Bath Hook, Satin Nickel, 1-Hook, 1-Water-Resistant Strip, Organize - Etsy, eBay
Command General Purpose Variety Kit, Various Sized Hooks, Wire Hooks, and Picture Hanging - Etsy, eBay
Command Crystal Knob Jewelry and Scarf Rack, Quartz, Organize Damage-Free - Etsy, eBay
Command Jumbo Hook, Slate, 1-Hook, 2-Strips, 7.5 lb. Capacity, Decorate Damage-Free - Etsy, eBay
2 Pack Spring Tension Curtain Rod Adjustable 28-43 Inches,5/8" Diameter, White,Small - Etsy, eBay
2pcs Spring Tension Curtain Rod,28-43 Inches Adjustable Expandable Pressure Black Curtain - Etsy, eBay
6 Pack Spring Tension Curtain Rod Adjustable Length for Kitchen, Bathroom, Cupboard, - Etsy, eBay
Spring Tension Rods 28-43 Inches Spring Load Adjustable Expandable Heavy Duty Steel Small - Etsy, eBay
QILERR Tension Rods 28 to 48 Inches-2 Pack Spring Tension Rods,Adjustable Extension - Etsy, eBay
Conclusion
It might sound crazy to think about how people are installing their own curtain rods, but it's true. Homeowners have been taking on the task of DIY projects for years now and this is just one more way that you can save money when decorating your home. If you don't want to do any drilling into your walls or ceiling, here are some tips for hanging curtain rods without damaging your home's structure.