Are you looking for some fun and inexpensive Urban Outfitters inspired DIY home decor projects? This is the post for you! A curated list of 25 of the most stylish DIY projects to get the Urban look . . . without the price.
Hello, beautiful people and welcome back to my corner of the web! I hope you're all having a fabulous day today . . . and if you aren't, I have just the thing to perk you up.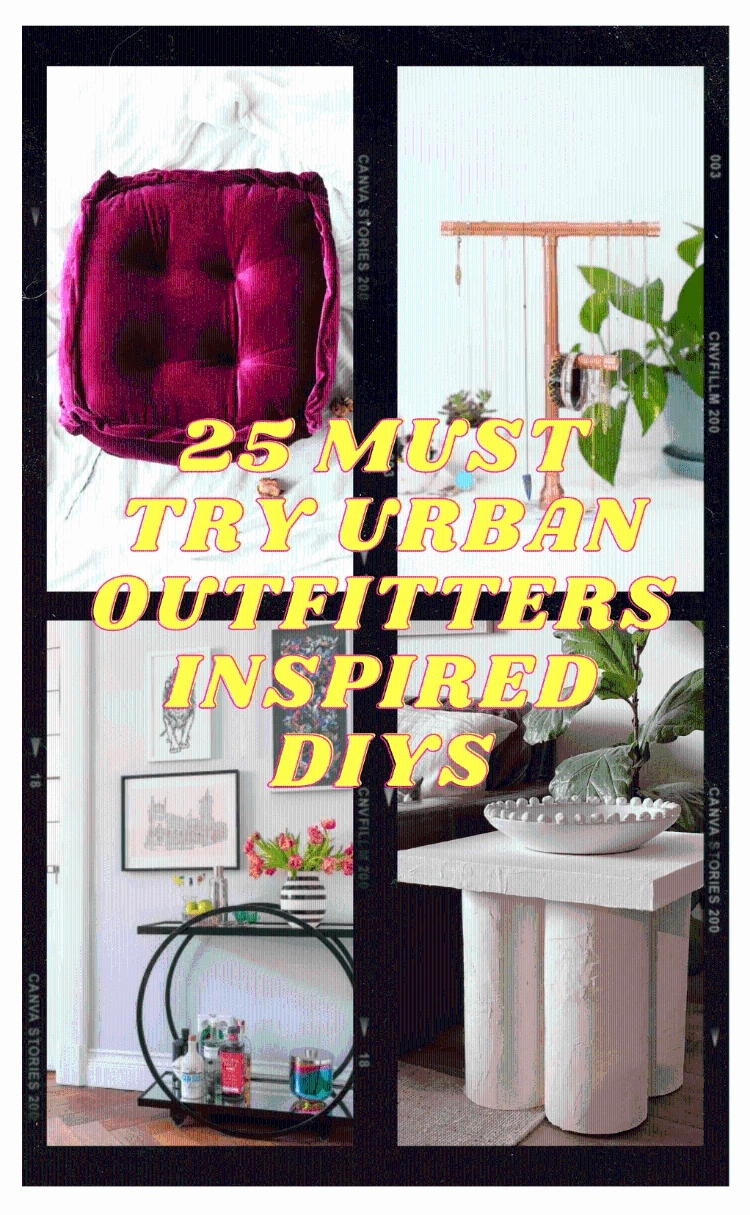 Something I discovered whilst writing my 20 genius IKEA plant hacks post is that I love scouring the web for DIY projects. Which should surprise absolutely nobody, considering how much I love to make things. But at the end of that post I had 3 new craft projects drafted.
3!
Now, we all know how obsessed I am with Urban Outfitters home décor. Some of my most popular posts have been their floor cushion dupes, after all! Since moving into our new place, I have been longingly browsing their store . . . and having my bank balance say "hell no".
Hence today's post! We're going to be looking at 25 of the internet's finest Urban Outfitters inspired DIYs. Some are straight up dupes of products of the website and some just give off the Urban Outfitters vibe. But all are absolutely stunning! Let's get to it.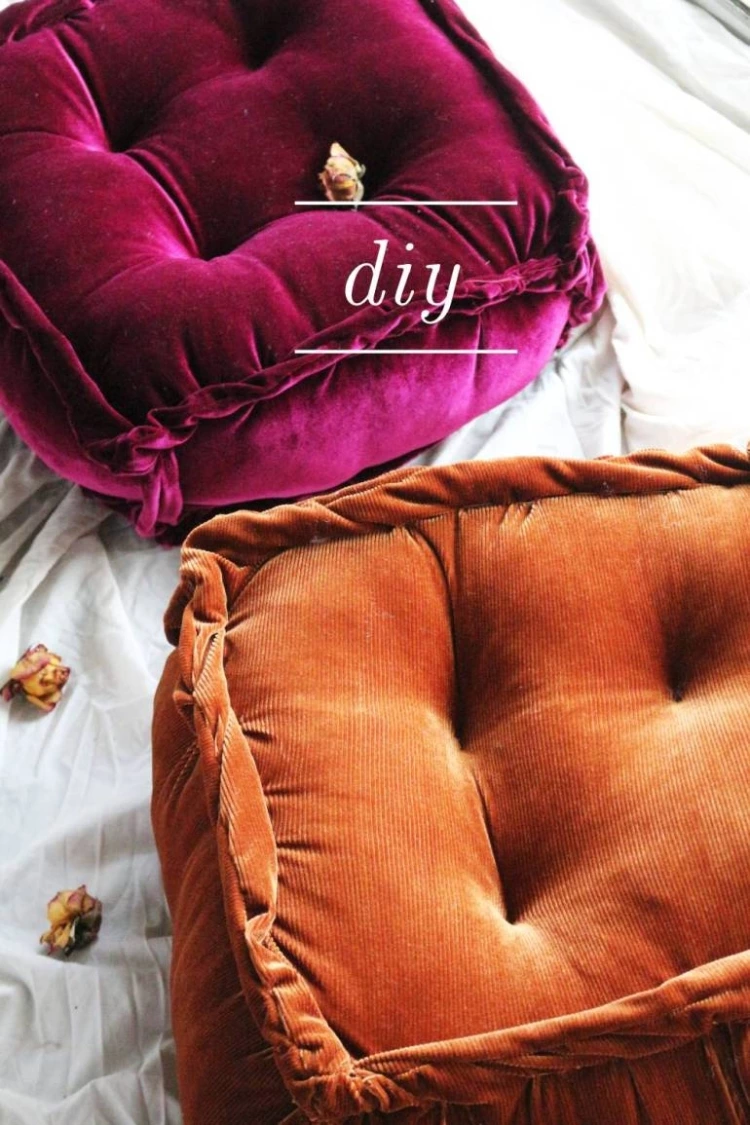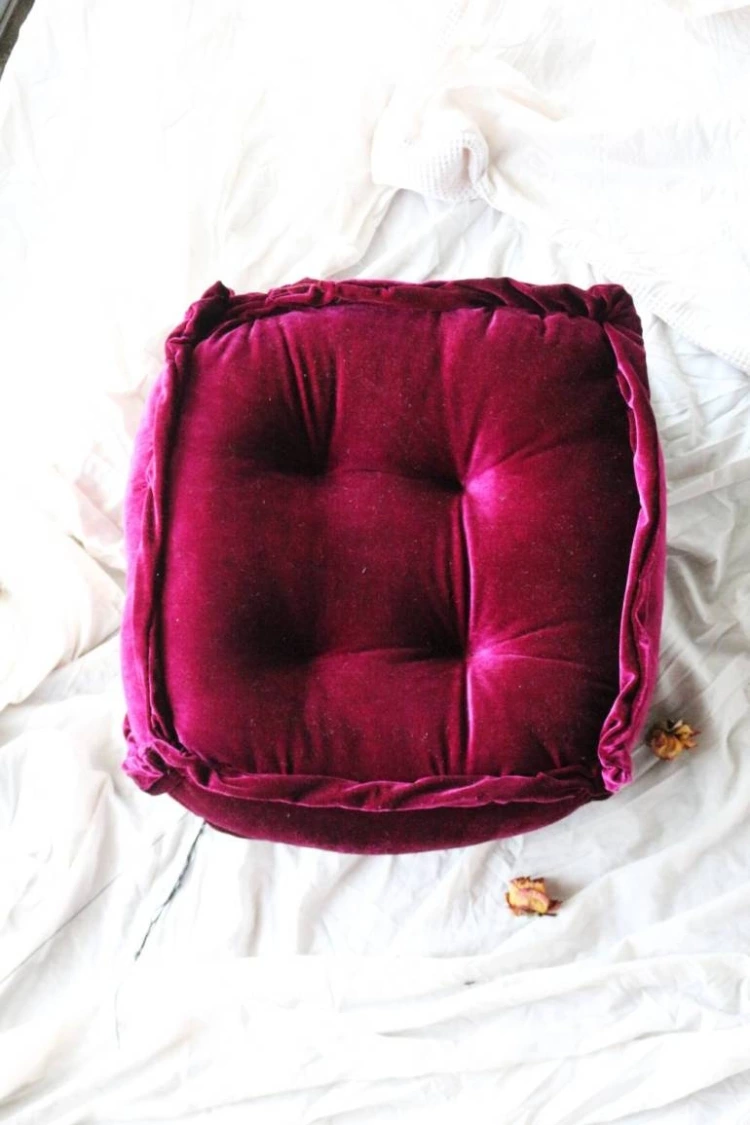 Our first post is naturally a cheeky self promotion! These velvet floor cushions are super simple to make – you can even hand sew them. They're ridiculously comfy and make a trendy addition to any room. (Bonus points because our kitten loves them too!)
Would you believe this faux ceramic table is made of cardboard? I almost didn't either! This is the first project on my list to recreate – ceramic side tables are so trendy and popular at the moment, but also so expensive. This dupe is beyond affordable. Better yet? It's easy to recreate!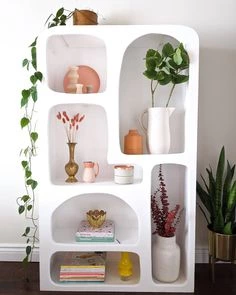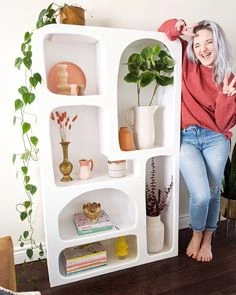 If you're in the mood for a bigger project, this DIY dupe is a must try! The Isobel bookshelf is one of my favourite Urban Outfitters pieces . . . but it's insanely expensive. This hack is way more affordable fortunately.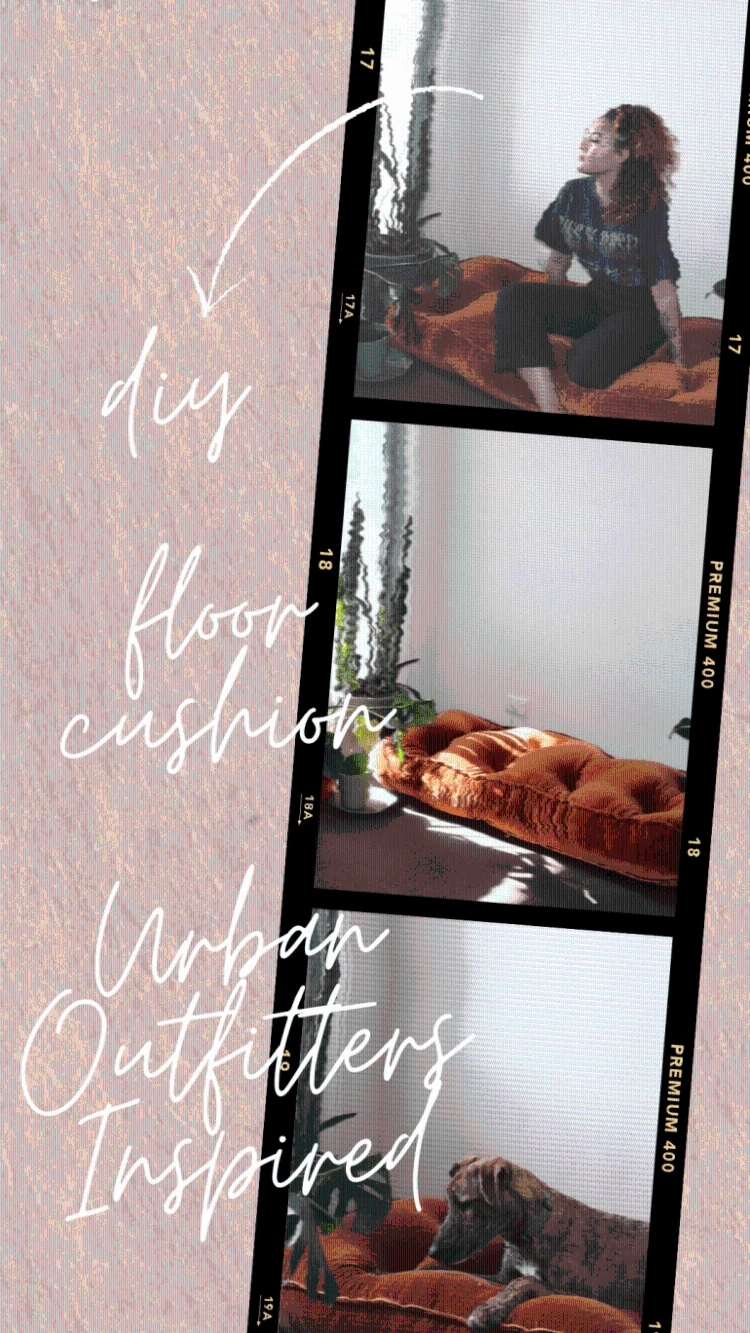 This floor mattress was actually my first sewing project – and it's one of my all time favourites! If you love the bohemian Rohini floor cushions, this easy project will allow you to recreate them for a far lower price.

Sometimes Urban Outfitters are bohemian, sometimes they're trendy . . . and sometimes they're just super quirky! This ghost pillow is a recreation of one of their kitschy décor pieces. And what a brilliant recreation it is – it's almost exactly the same!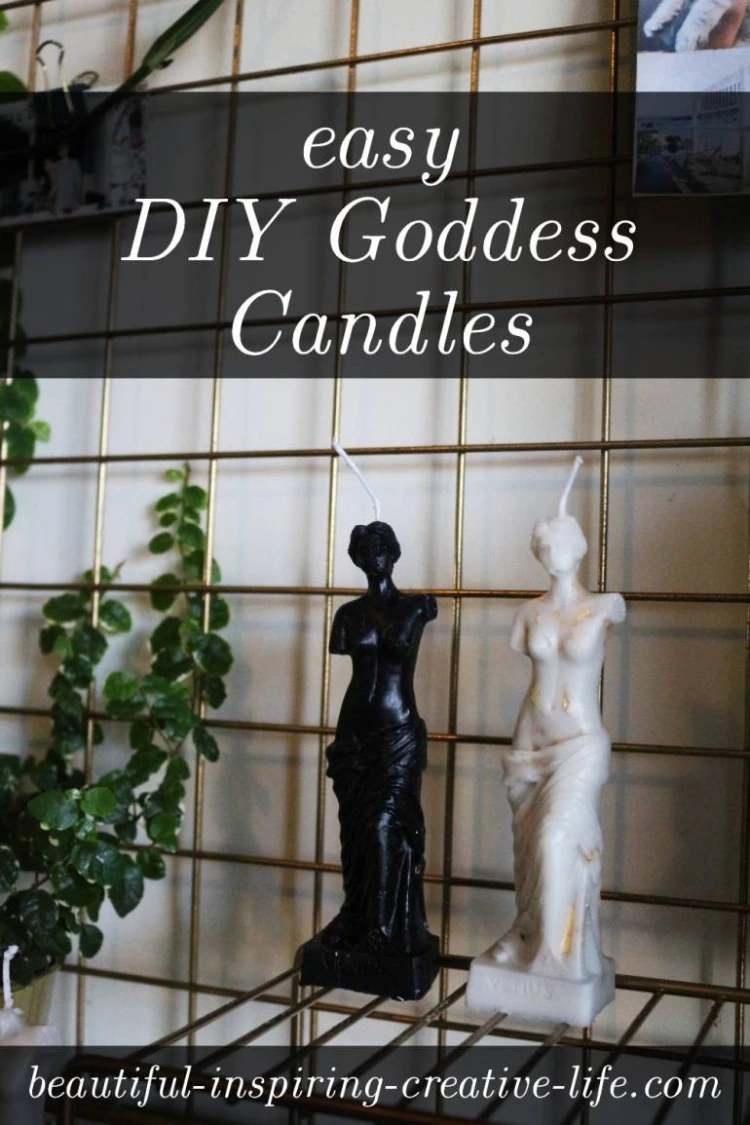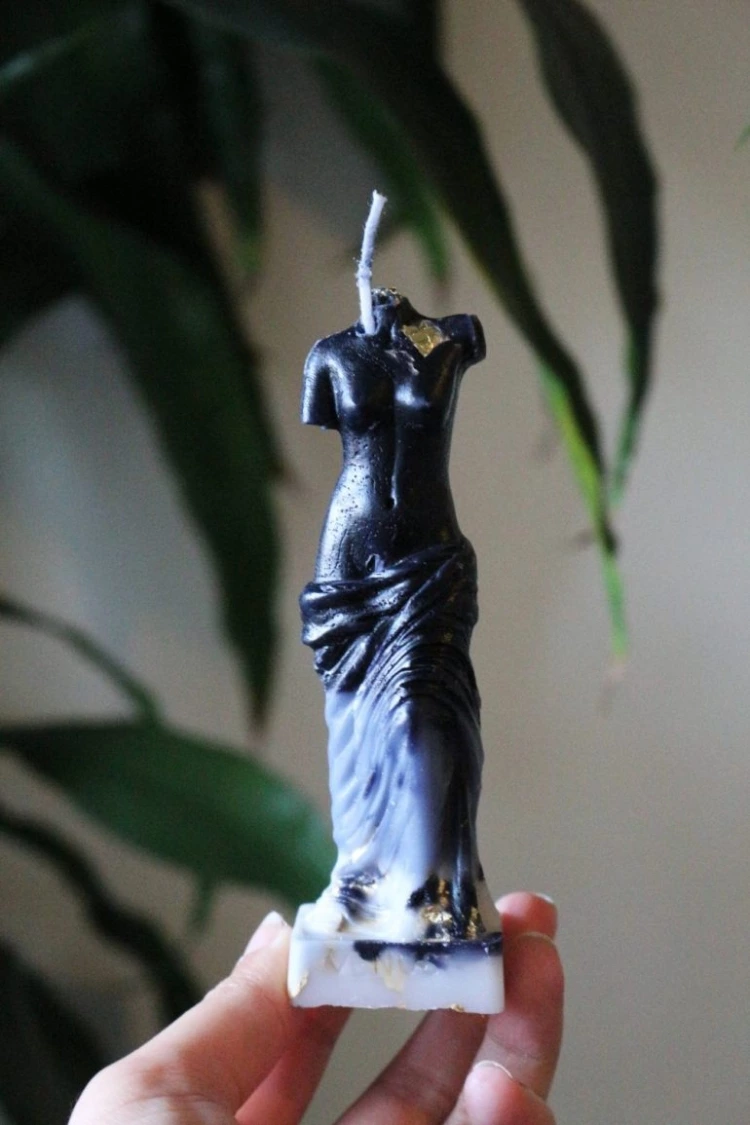 Stylistic candles are having a massive moment in the DIY world at the moment! These goddess candles are insanely easy to make and . . . well, just look at them. Stunning! (Bonus points: if you want a side hustle, I used to sell these on Etsy and they're a great income earner!)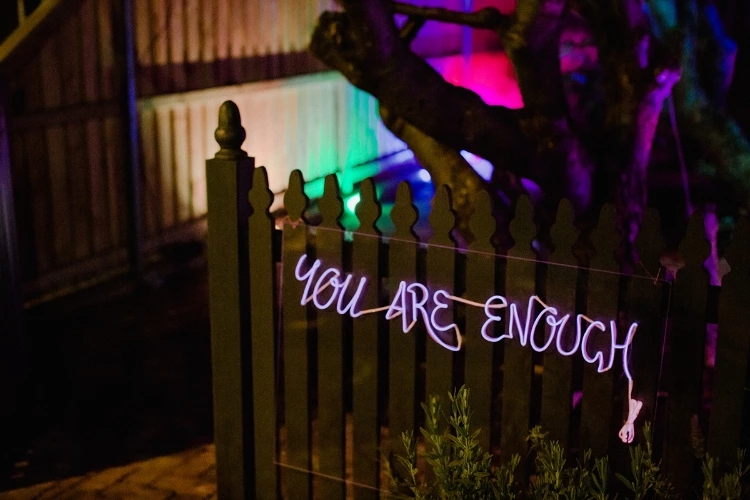 DIY neon signs are another popular trend at the moment! I've had a crack at this myself as a DIY gift for my boyfriend and using a faux plant background. But I really love the colour palette Michelle used for her tutorial!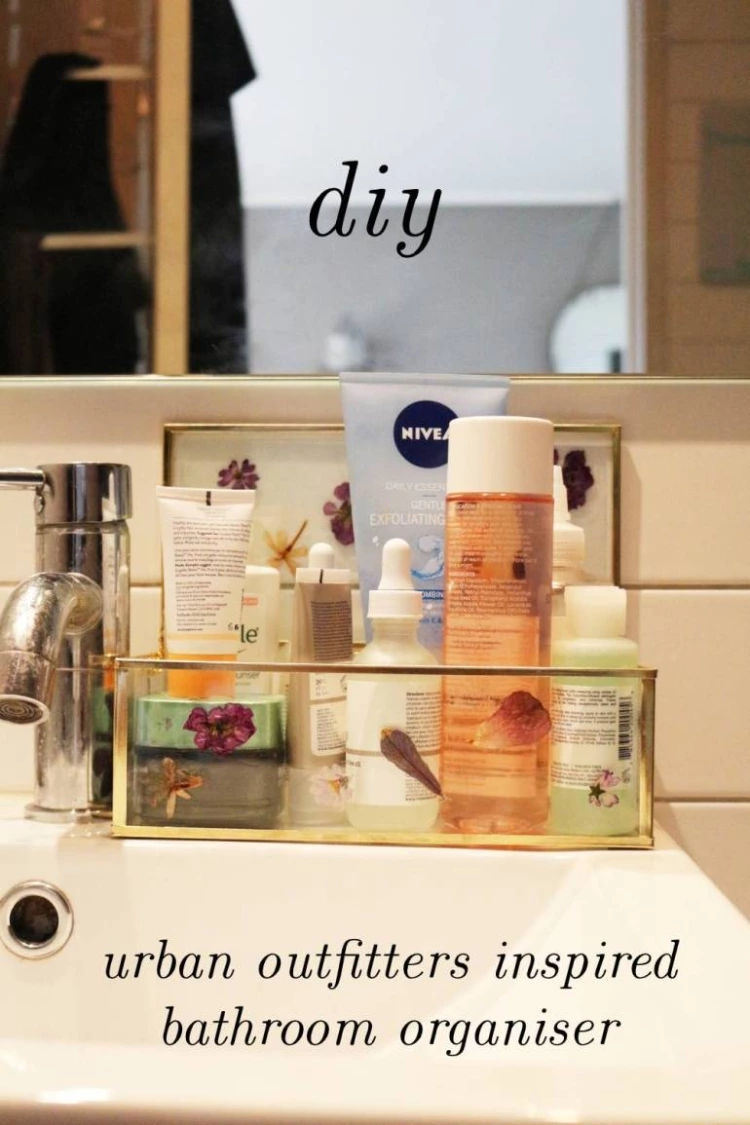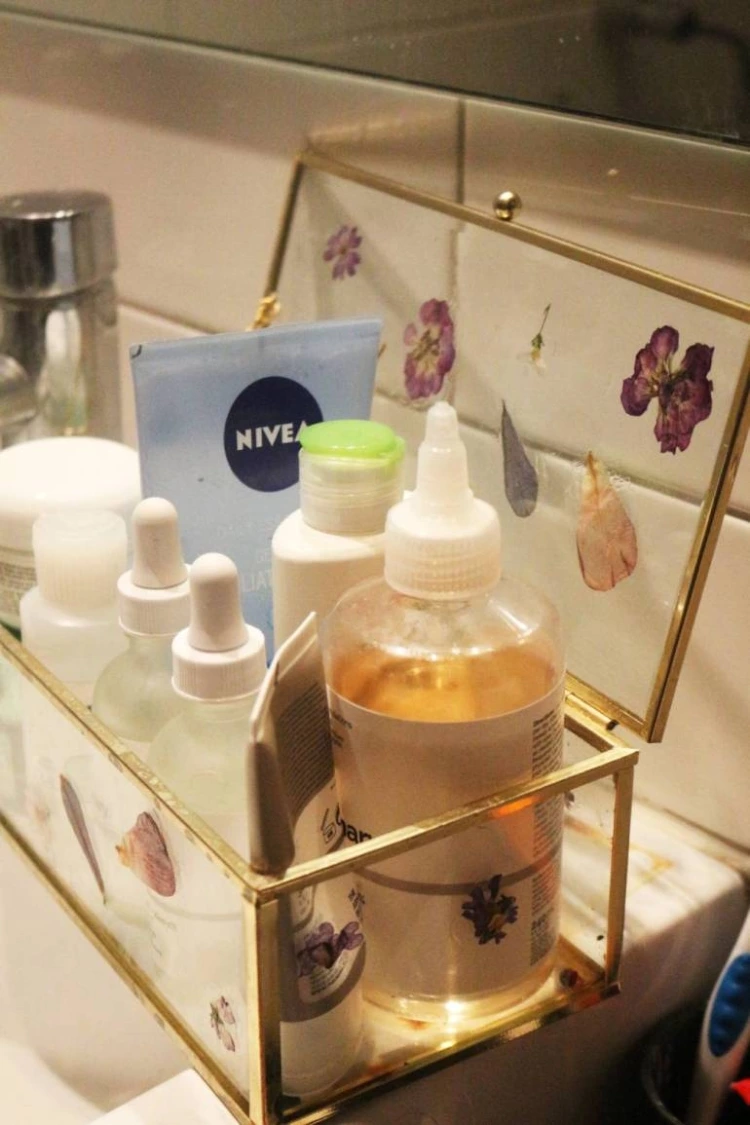 I love thrift flipping – and this is one of the easiest thrift flips I've ever done. All you need is modge podge, a glass box and some pressed flowers. The finished product is a direct Urban Outfitters jewellery box dupe . . . that comes in at under $10! Result.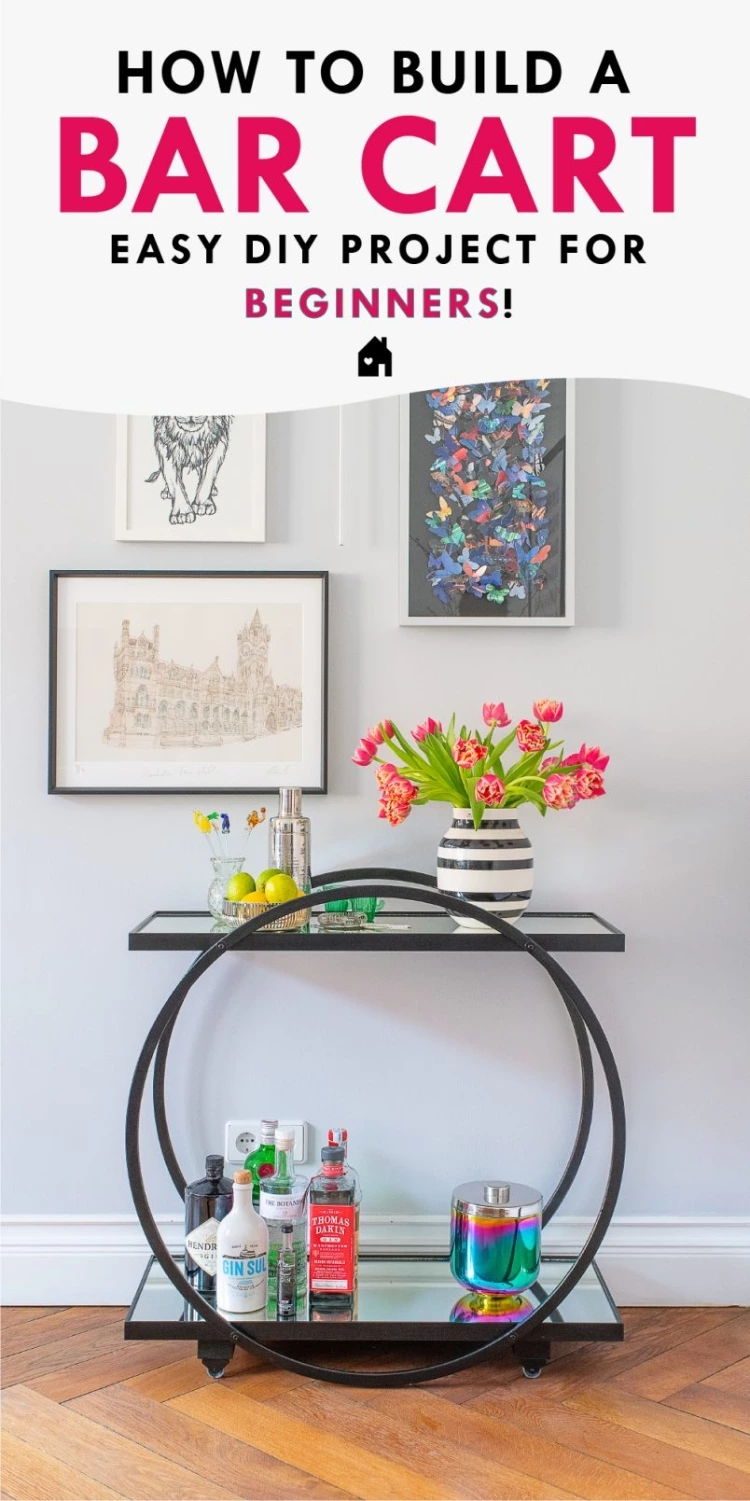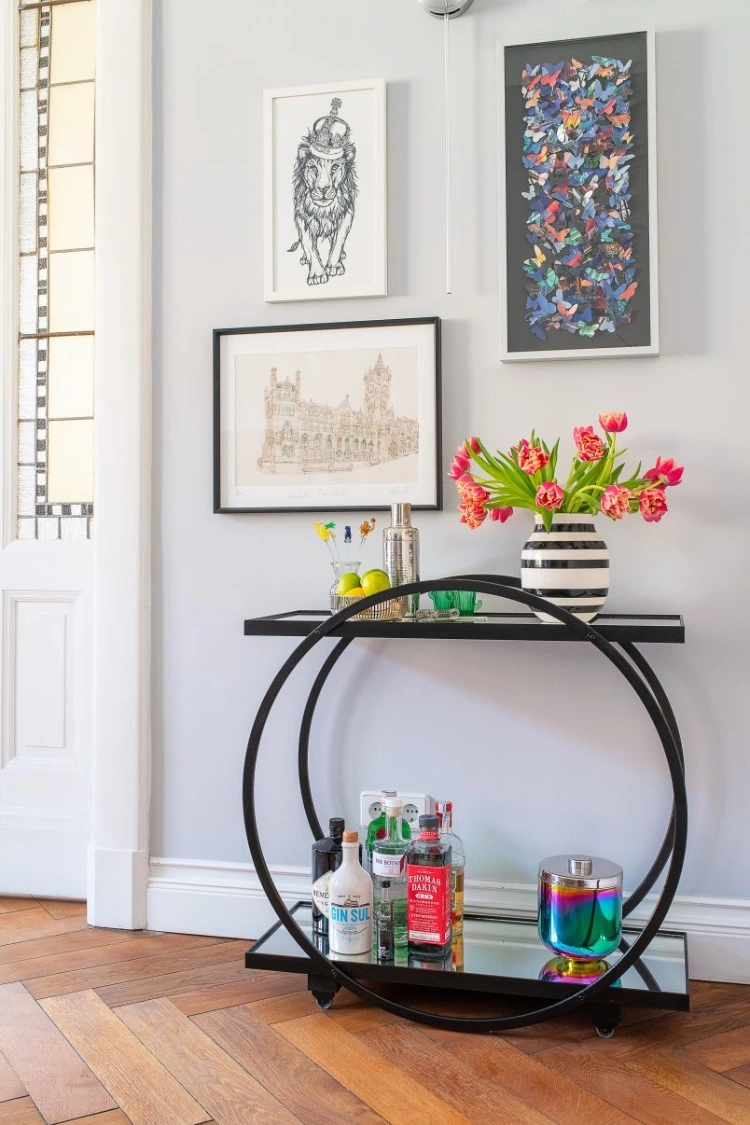 Did someone say a DIY bar cart? Um. How insanely creative and cute is this? I'm in awe! This reflective bar cart is the perfect addition to any trendy home and the supplies come in at far less than what UO would charge!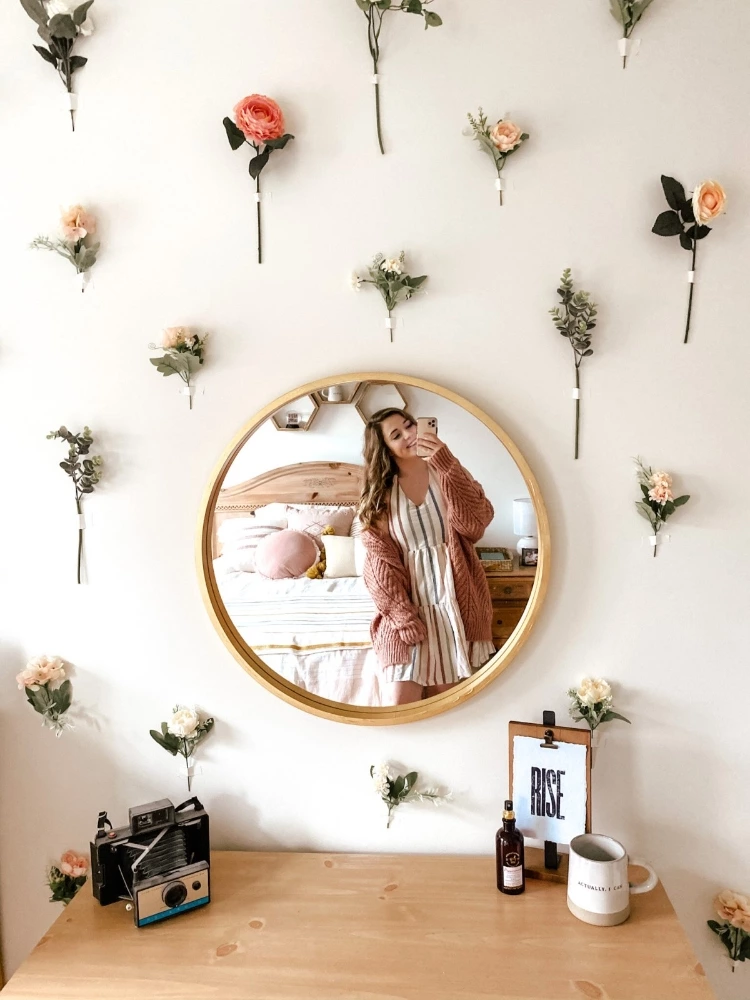 I've dreamed of creating an aesthetic flower wall since the trend kicked off a few years ago. This wall is so cottage-core adorable – I love it!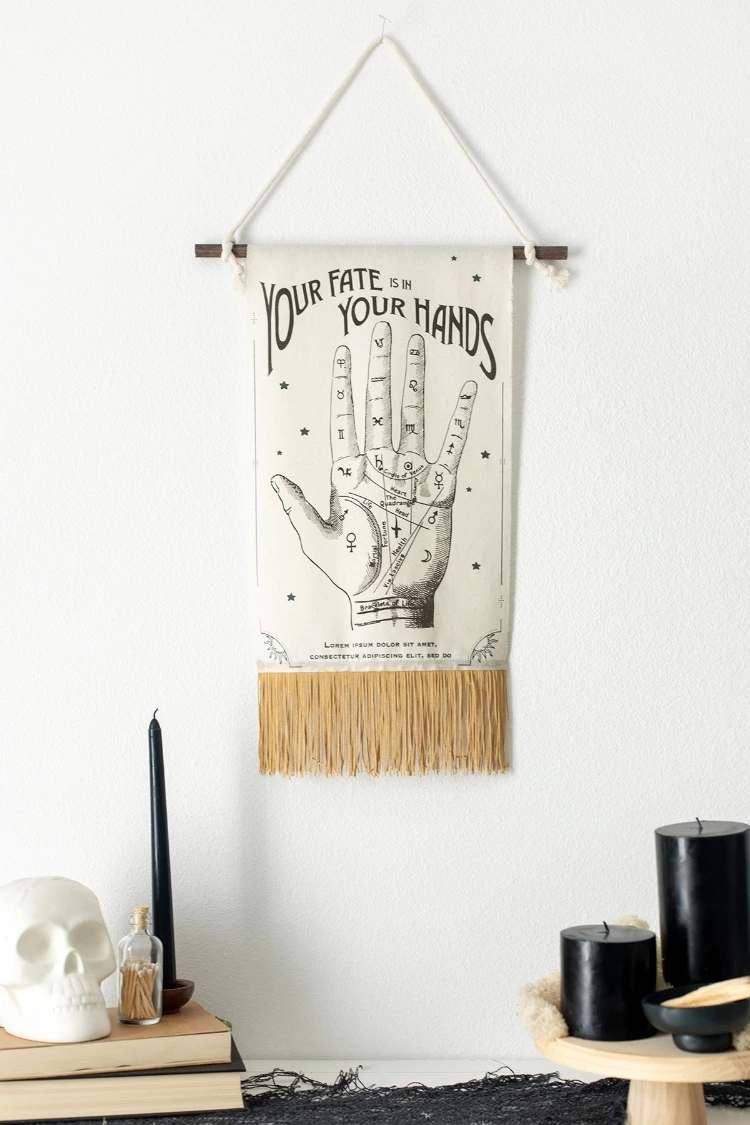 DIY-Palmistry-Tapestry
Okay, so this craft stopped me dead in its tracks. It's pretty much a perfect DIY dupe for an old Urban Outfitters tapestry and can be made for a fraction of the cost. Plus, this handy tutorial shows you how to create your own tapestry – so even if this isn't the design you're after, you can customise it to fit.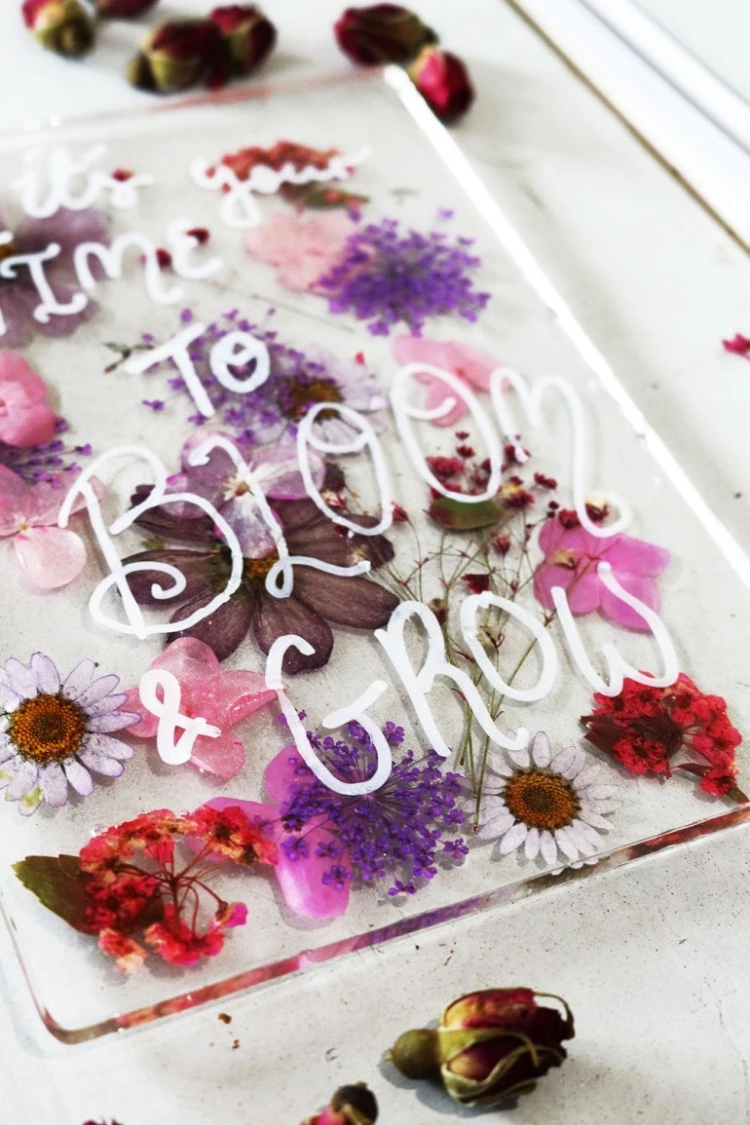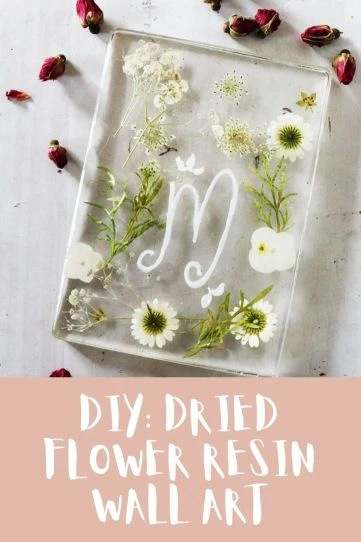 If you've followed my crafts for a while, you'll know how obsessed I am with pressed flowers. Just with flowers in general, to be honest!
This easy project is the perfect way to display pressed flowers, as well as any inspirational quotes you may want on show.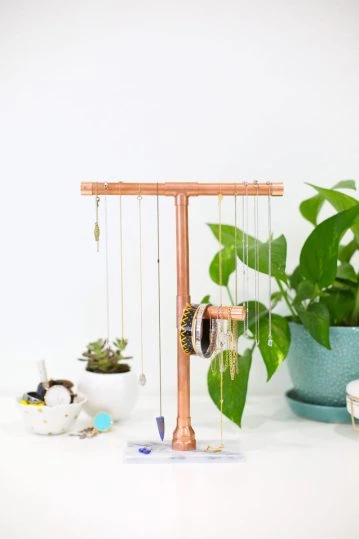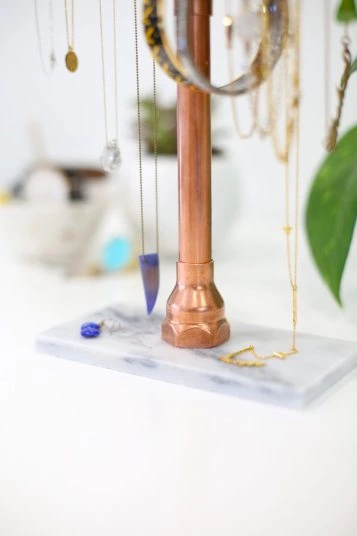 Ugh, this jewellery holder is absolutely to die for! It looks store-bought, but you can make it at home in a few simple steps.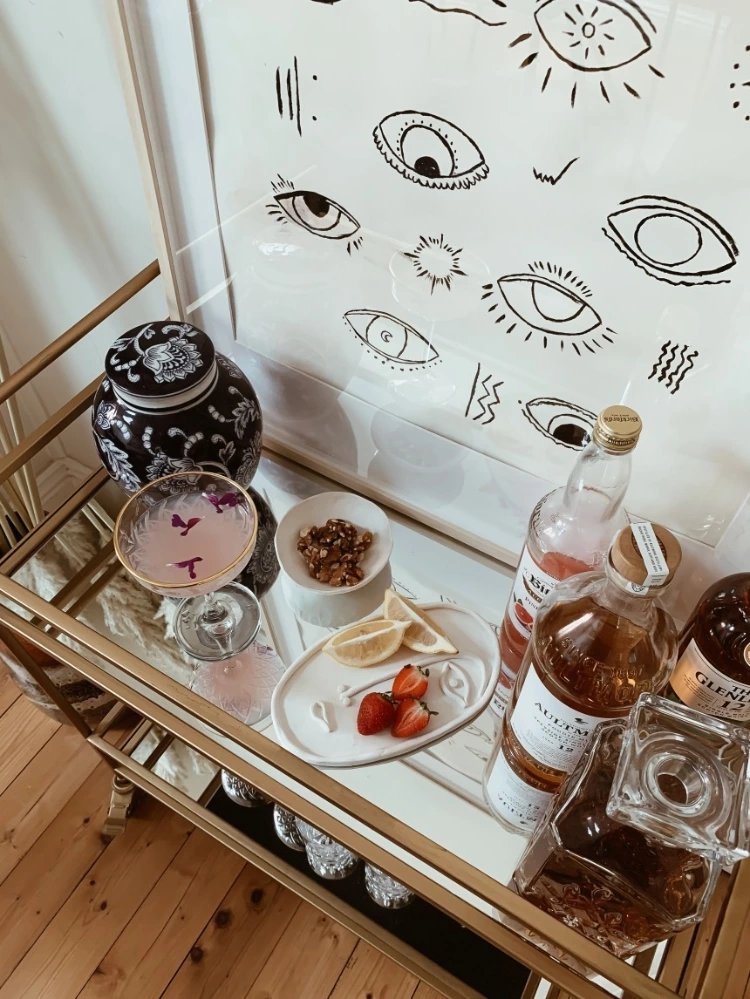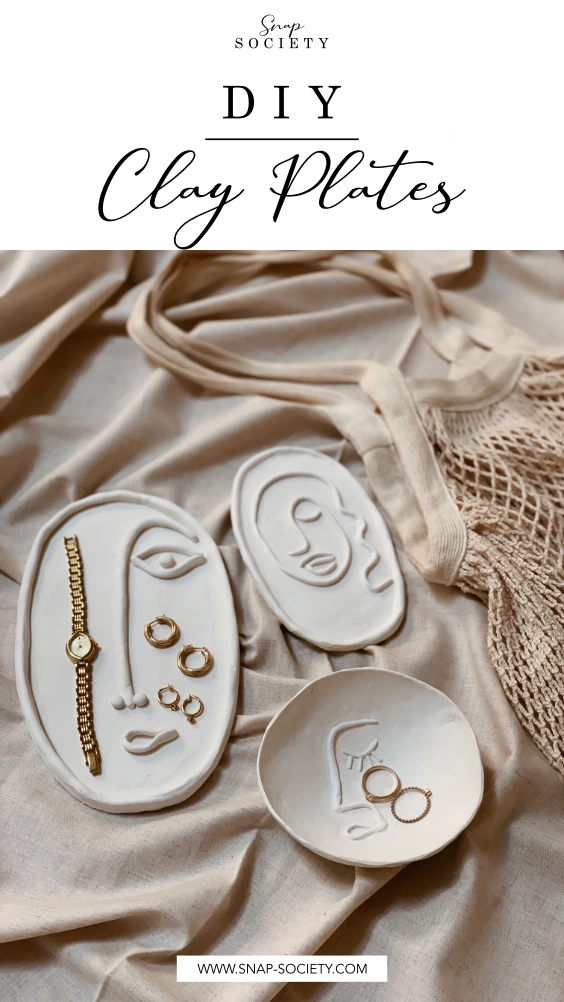 Has anyone else seen these trendy clay trinket dishes floating around Pinterest and fallen in love? Well, get excited because these dishes are so easy to make. (And dirt cheap!)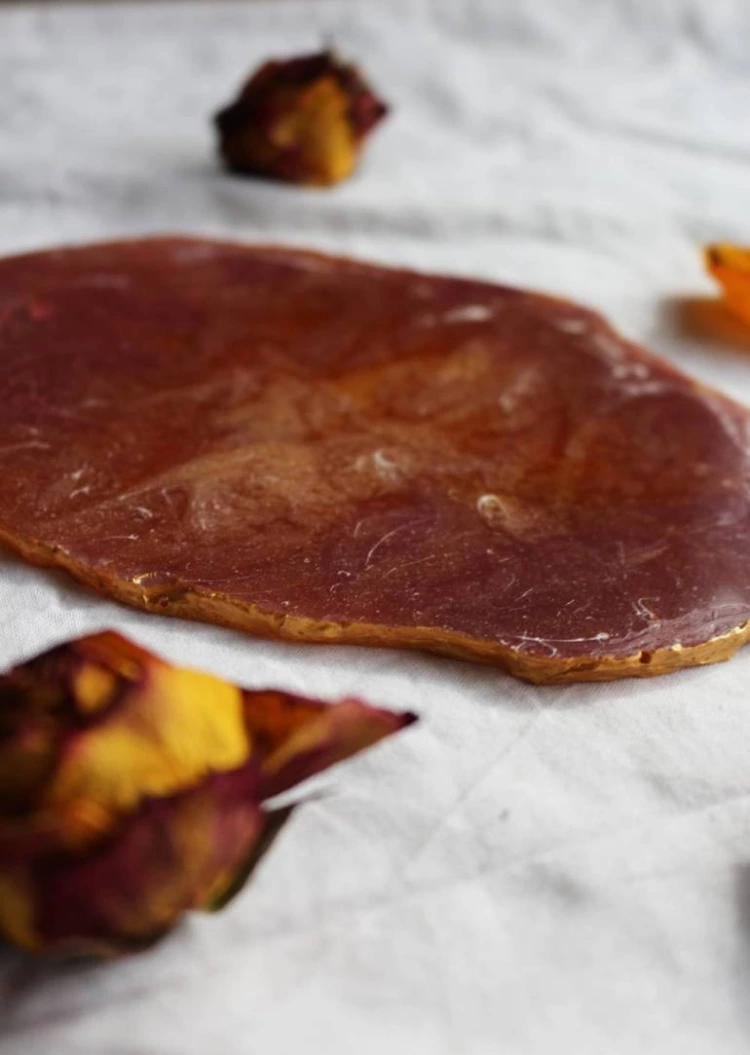 Has anyone else seen those "hacks" where you make agate coasters by buying a slice of agate and painting the side? They look good, sure, but they're still insanely expensive to make. This tutorial is not that! You can create this faux crystal trinket dish using resin . . . and isn't it stunning?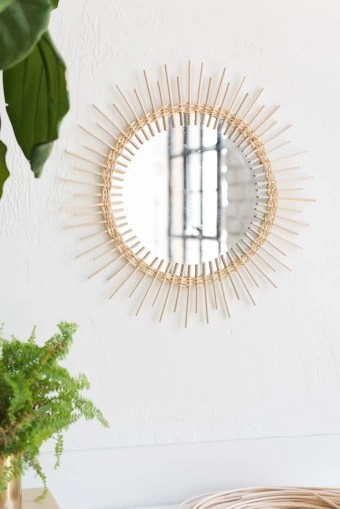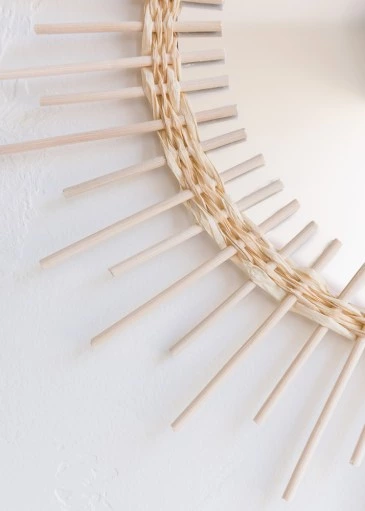 Rattan has been having a massive moment over the past few years – but it isn't always the most affordable trend. This easy DIY mirror is a great way to try the trend for less!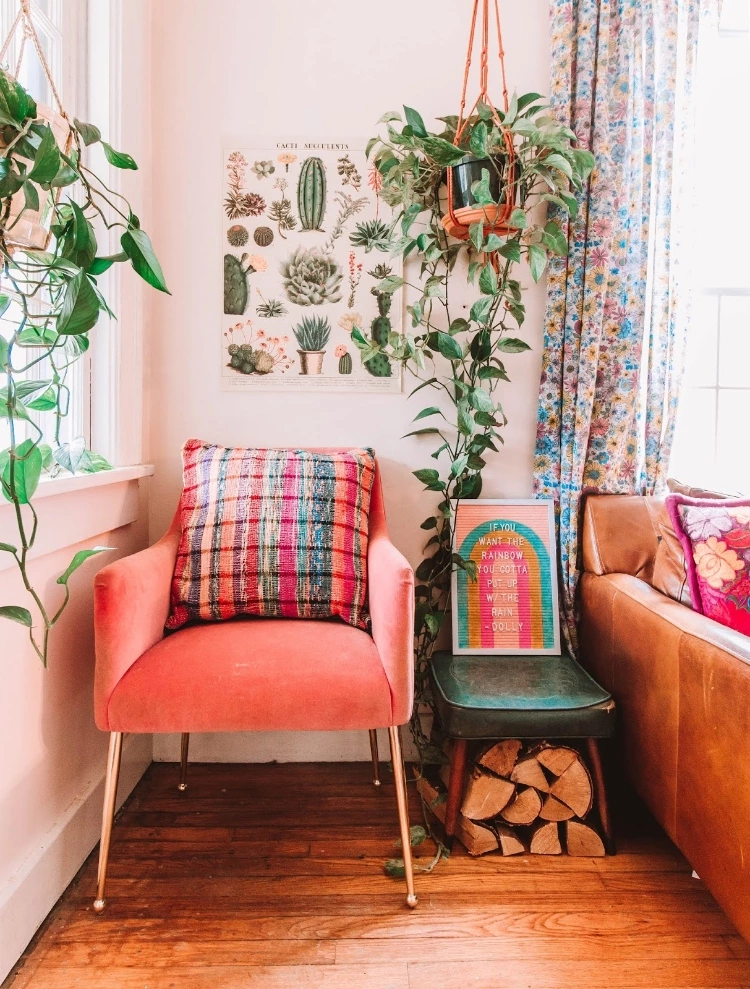 The bright colours in this fun felt board are to die for!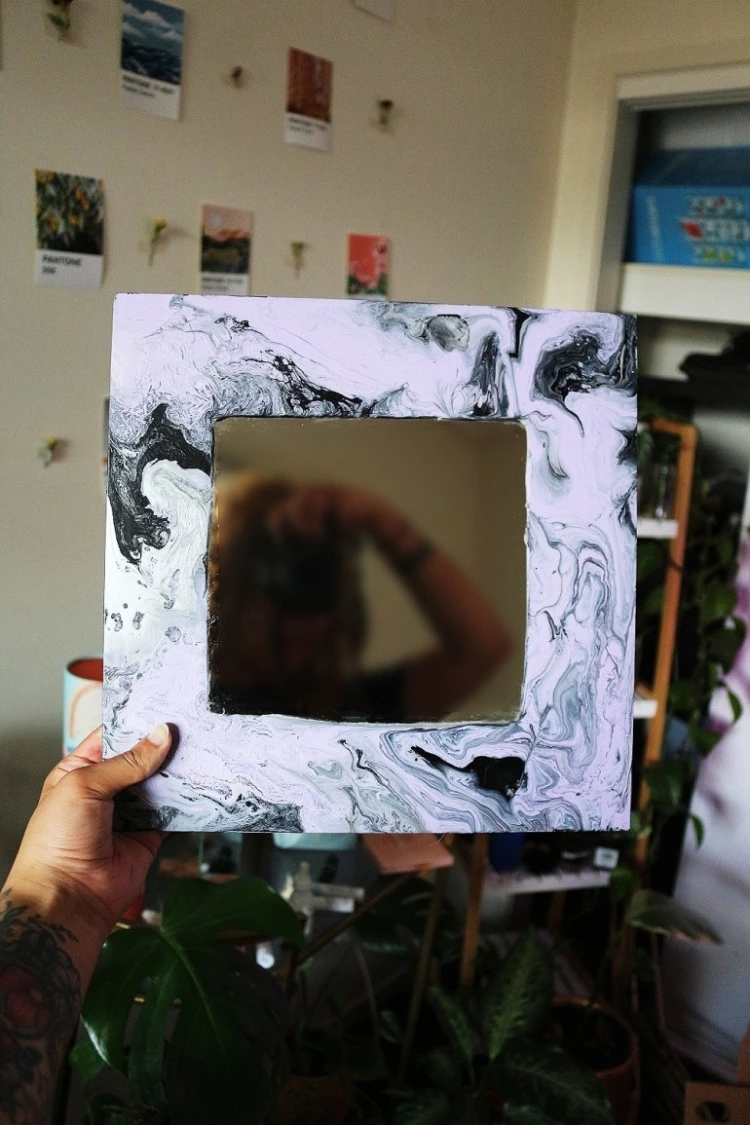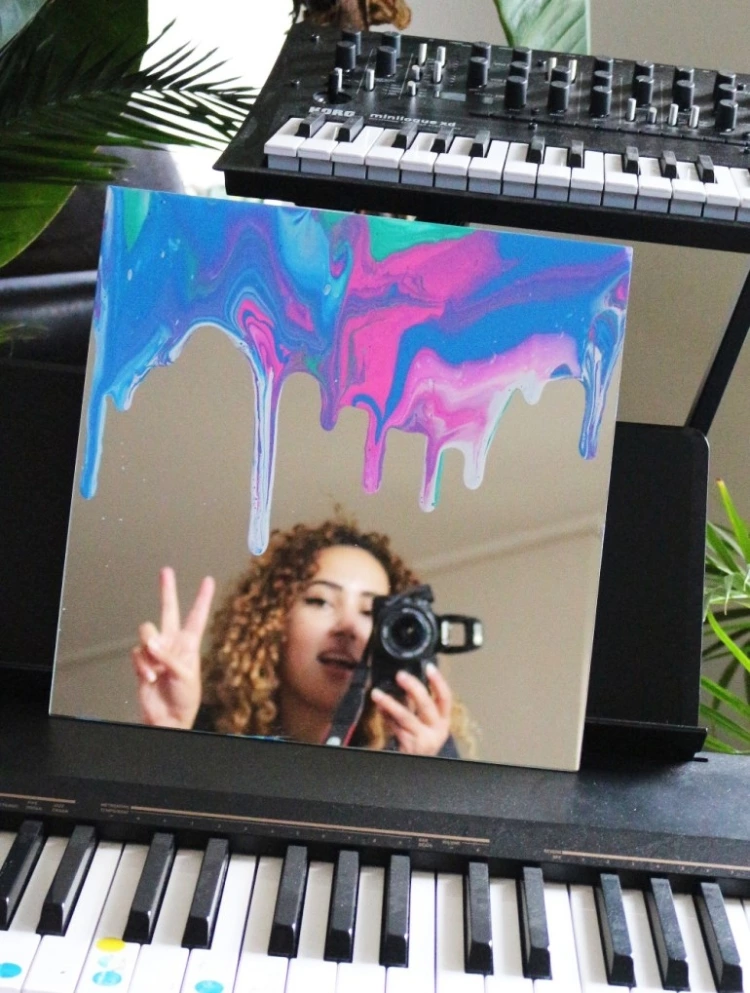 My psychedelic marble mirrors are super easy to make and be customised to fit any colour scheme!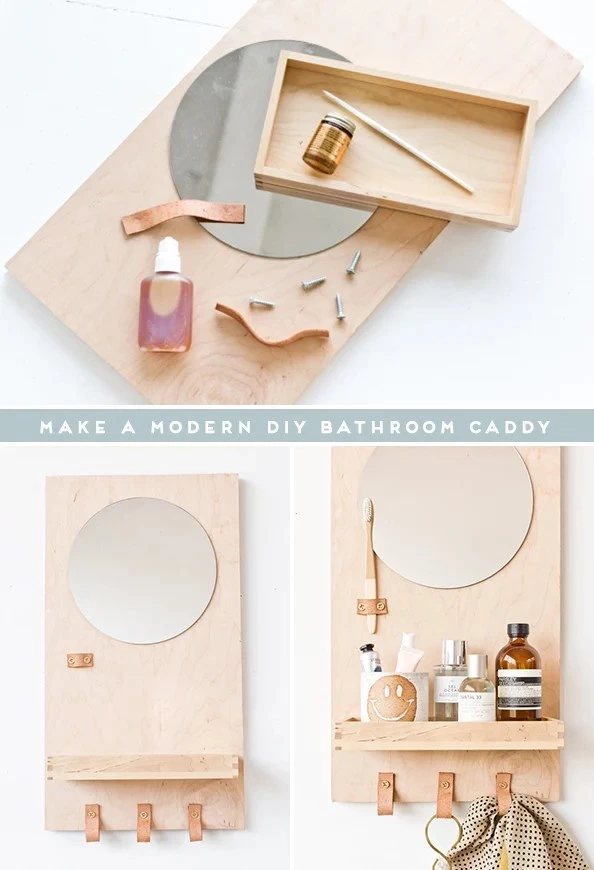 This bathroom organiser is two of my favourite things: cute and practical. It's surprisingly easy to make at home, but is so stylish and looks really expensive!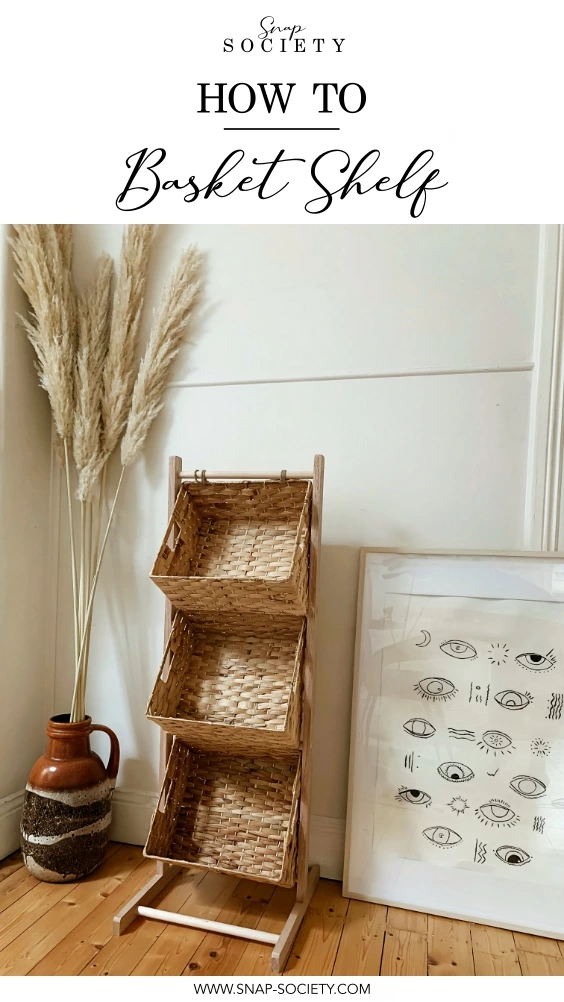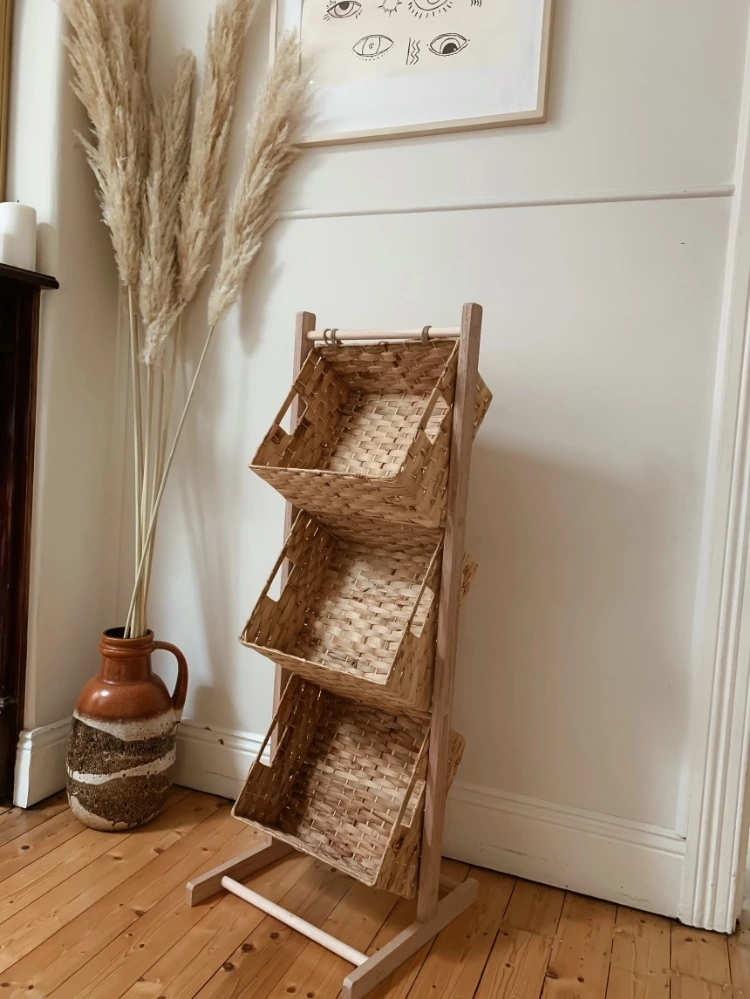 Earthy tones and rattan materials are an essential for any bohemian home – and this DIY basket rack rises to the occasion! I can imagine displaying dried flowers and other pretty household items in something like this.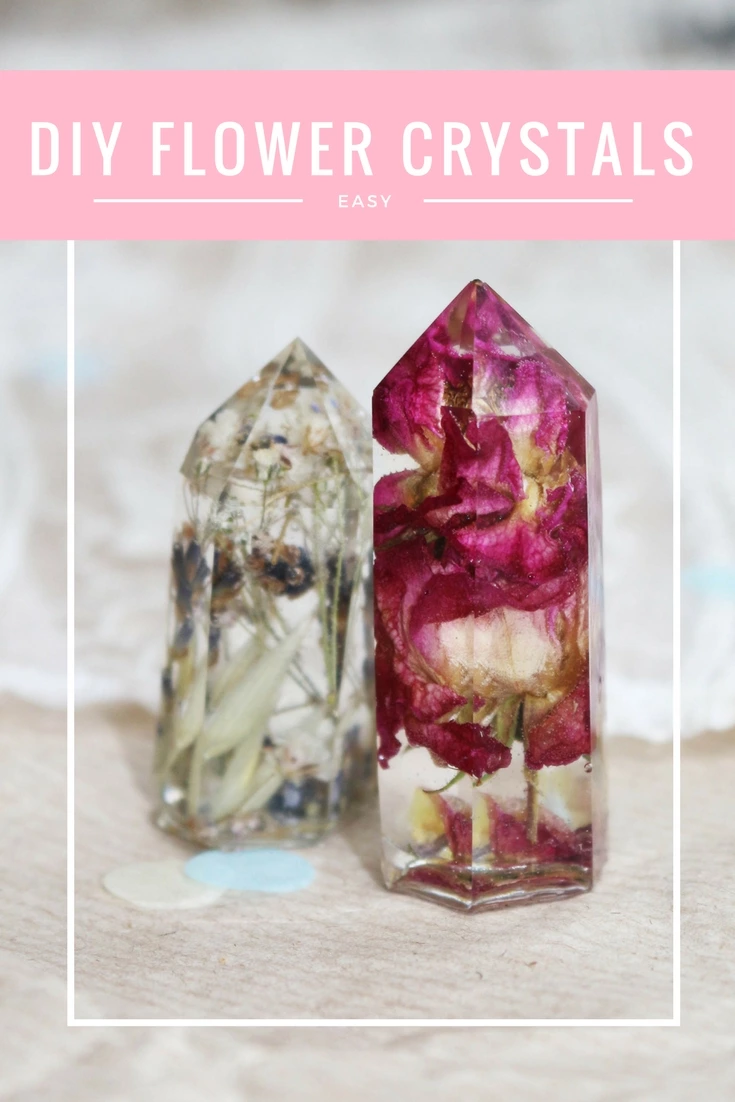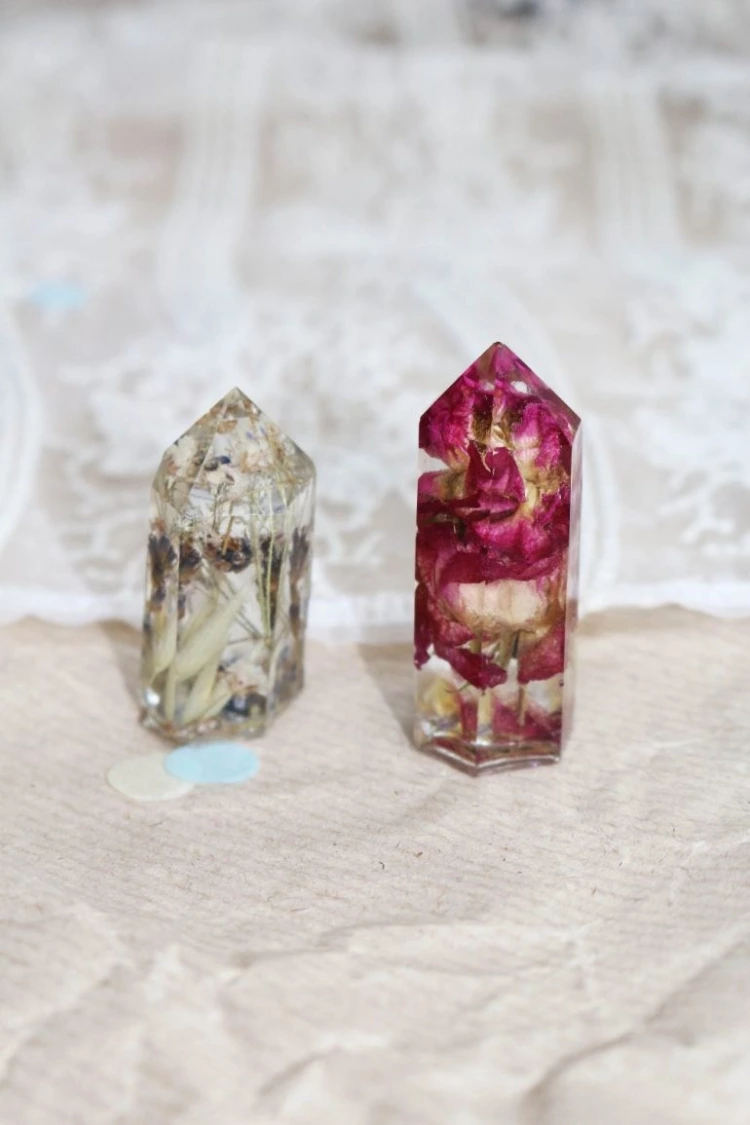 I gave this tutorial a cheeky rework earlier this month because it's old . . . but gold! These resin crystals will never not have a place on my mantlepiece. I think they're timeless, cute and definitely something Urban Outfitters would sell at a mark up!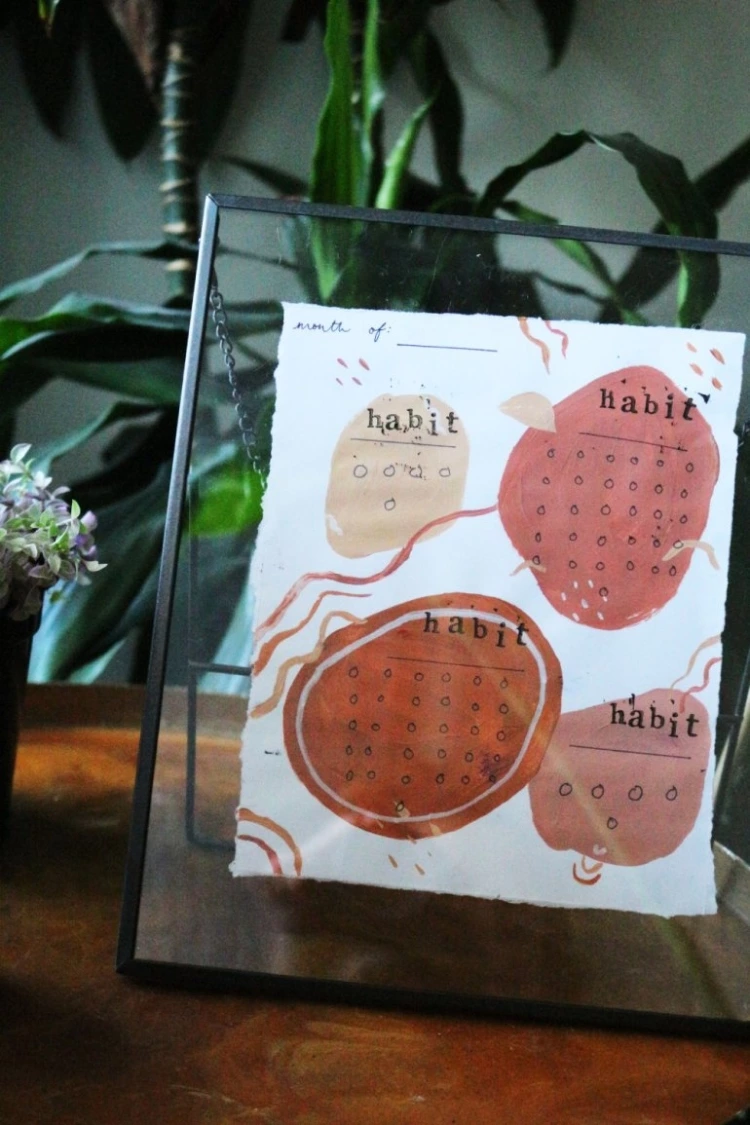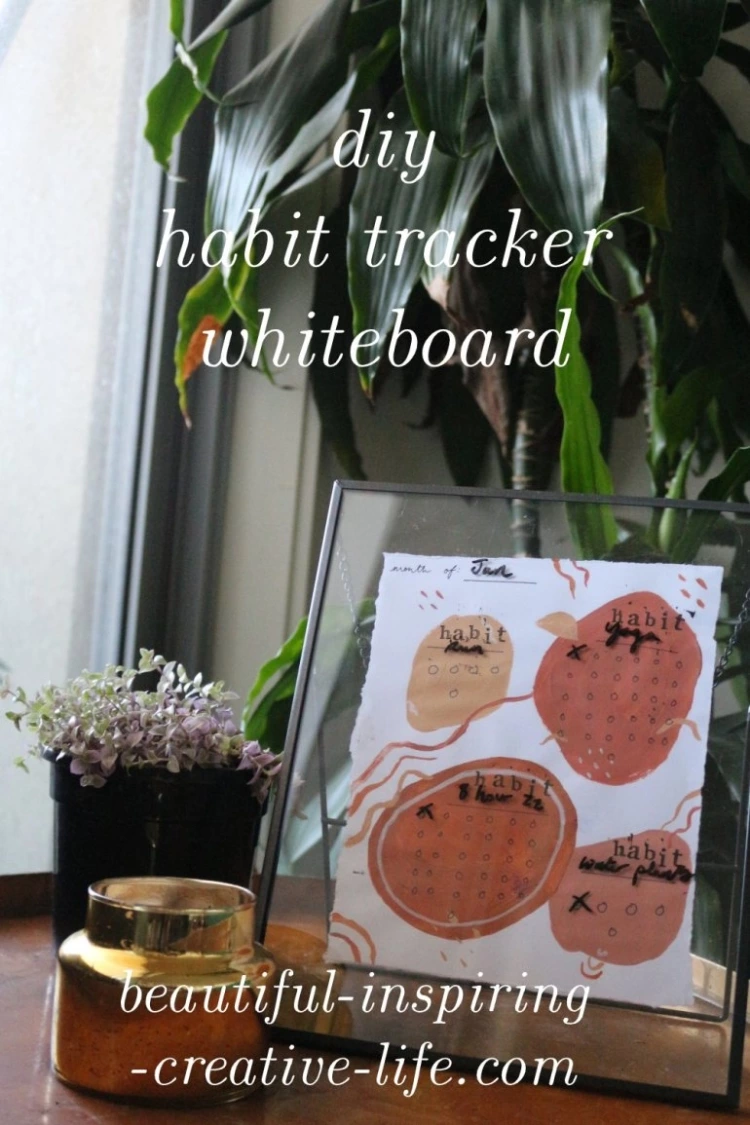 This reusable, whiteboard style habit tracker is an absolute office essential! It's great for keeping track of your goals and habits . . . and it's super easy to recreate.
Um hello? How beautiful is this DIY wall hanging? I am shook. It's so easy to recreate, but looks absolutely stunning. This is definitely one of the crafts I found while researching this list that I want to try myself!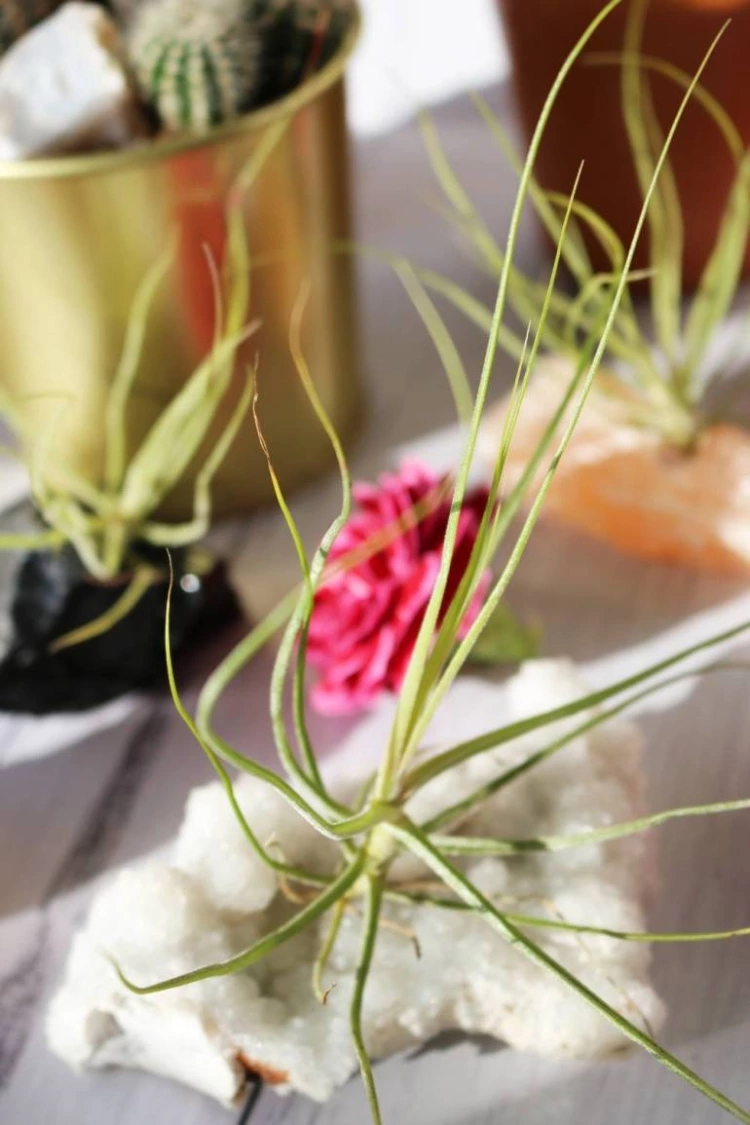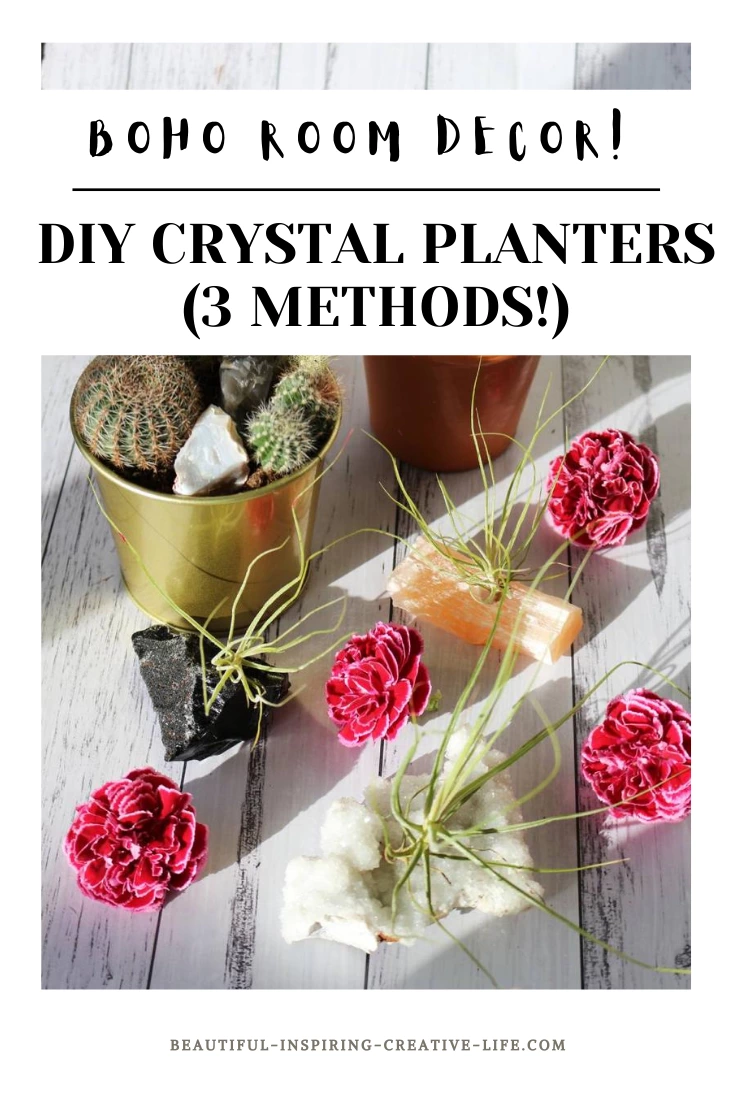 These crystal planters are adorable and fabulously easy to make. If you like bohemian décor, this is a great way to combine two foundation pieces of that aesthetic: plants and crystals!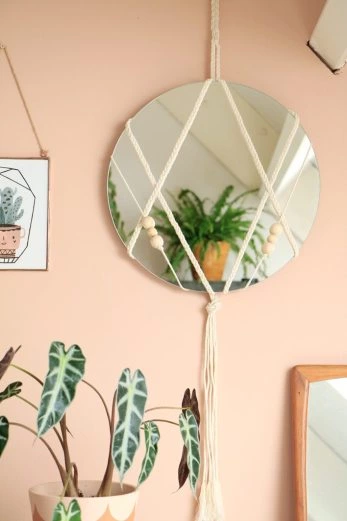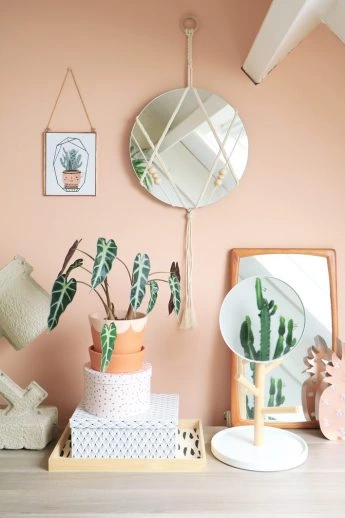 And our last addition to this list is a 5-minute macramé mirror that even total DIY beginners will love! This is a versatile and in-trend item I can see all over Instagram already.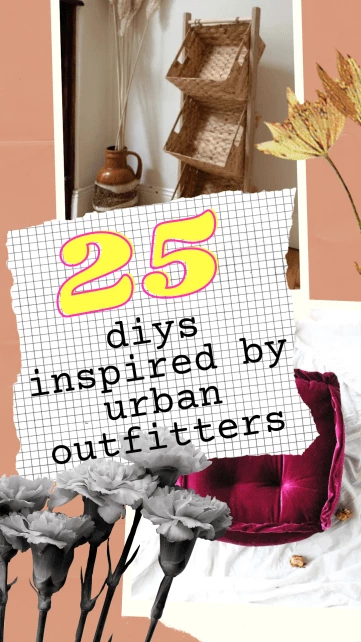 Don't forget to share this post!
Alright lovers, as always we shall end at the end! I hope you enjoyed this compilation post as much as I enjoyed writing it. Is anyone else inspired to get crafting? Which of these projects was your favourite? Let me know your thoughts down below!
Peace,

Instagram // Twitter // Bloglovin' // Youtube // Pinterest