Foodies… we are them, we love them, we try to wiggle our way into invites for dinner over at their abodes. (In our defense, you're never going to find us mere mortals cooking three course meals on a Tuesday night – we need to outsource.)
Hi guys! If you follow me over on Instagram, you will already know that my boyfriend is a massive food lover. If I go to his house, I'm treated to breakfast platters, homemade pesto and DIY cocktails . . . So, as his birthday is coming up, I figured a good place to start would be with gifts related to food. It's an investment, really. I'm helping him to cook for me.
And so, because I love you all and also enjoy rinsing all of my life for content, I'm taking you gift shopping with me! So, if you have any big foodies in your life, you've got a great place to start.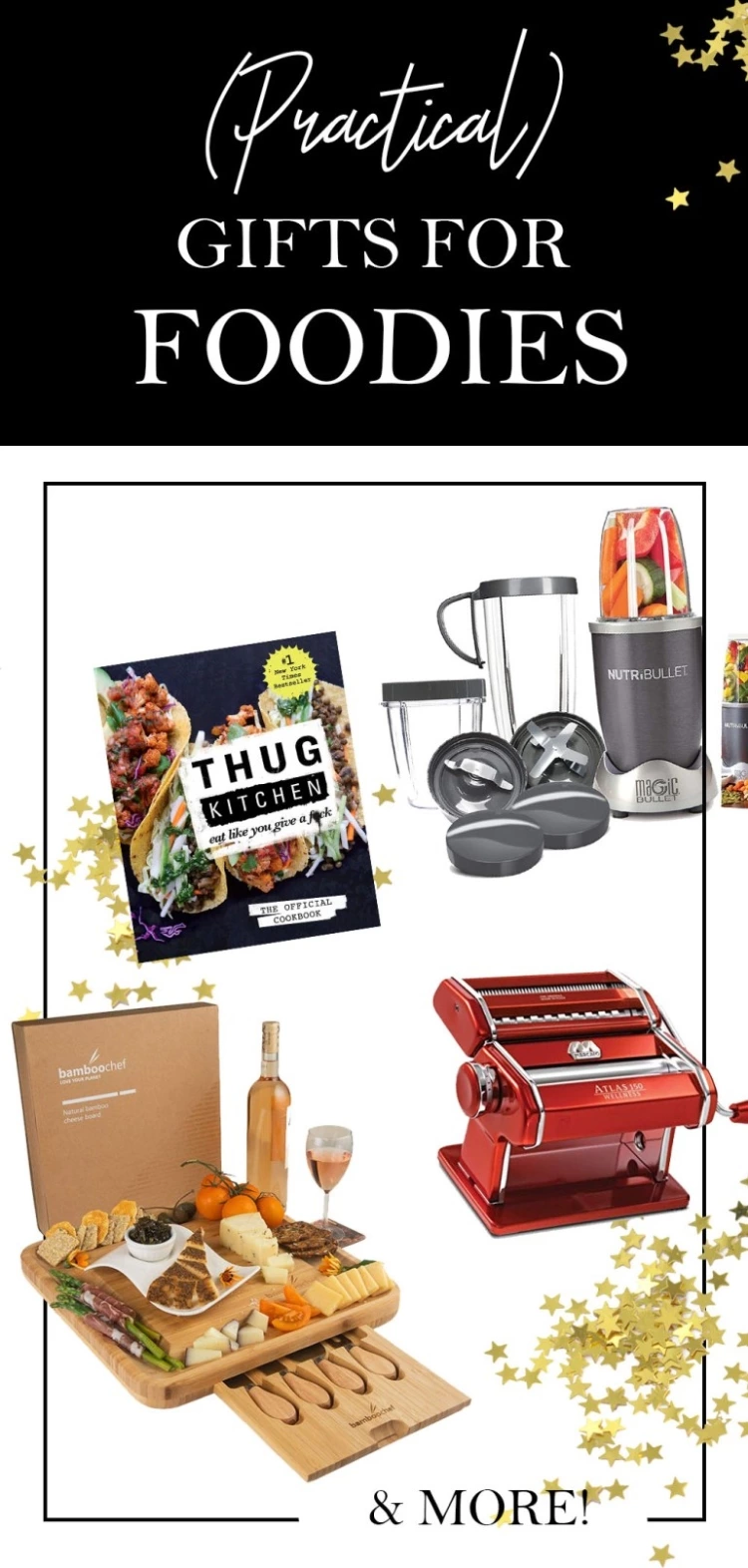 **Links are affiliate links; this doesn't change the price for you but means that I may recieve a small commission if you purchase through 'em.**
1. Cook Book
The first gift is pretty standard for cooks everywhere . . . a cookbook! These are a great way to give your food lover the gift of inspiration and to encourage them to cook different meals for you. (Because that's what this really comes down to: getting them to make food that you can eat.)

2. Recipe Book
This is actually a gift I'm going to be expanding on later on down the track because I'm 110% getting Daryl one for his birthday, but it's a great idea for your favourite chef to have a nice record of their best meals. (And it means that you can steal- I mean, borrow the recipe for your fave dishes.)

3. Pasta Maker
Niche? Maybe a little – but who doesn't love pasta? I will tell you right now that any self-respecting human is stuck in a complicated, ongoing love affair with this beautiful carbohydrate – so why would a food lover be any different? One thing I've learnt from dating a food lover is that it seems like the more they can make themselves the better – and I know that Daryl has been desperately after a pasta maker so he can craft his own pasta for ages.

4. Herb Garden
There are three things pretty much every dish needs: salt, pepper and herbs. (A base would also be nice, so that you aren't just seasoning a plate – but the seasoning is what really makes everything edible.) Again, all I've got from reluctantly loving a foodie (and spending copious amounts of time watching Gordon Ramsey's various TV shows) is that fresher is always better – and it doesn't get much fresher than your own herb garden!

5. Food Hampers
Okay, this one is kind of cheating because . . . well, you're just giving them food. But at the same time, you're here because they like food, so is that really such a bad idea?
Gourmet Gift Basket of Chocolates, Cookies and Snacks

6. Food Place Gift Cards
This one is, again, a little bit of a cheat – but foodies don't just love to cook, they do also love to eat. Why not get them the gift of having some delicious food cooked for them with a gift card from their favourite restaurant?
7. Personalised Chopping Board
When I was making this list, I really tried to focus on the practical gifts that foodies would actually use. Most of the lists I found when researching ideas for D's birthday were just stiffed with novelty gifts . . . Which are fun, I admit, but I'm trying to cut down on my waste so I'm trying to buy gifts that he'll actually use, rather than laugh at once and throw away.
A personalised chopping board is a great middle ground: it's a fun gift, but also something that's going to get a ton of use.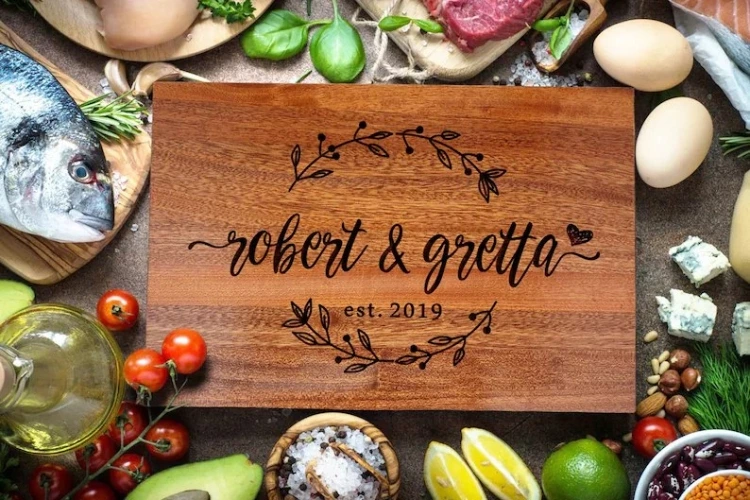 Personalised Chopping Board – Etsy – $27
8. Fancy Knives
Same logic as before – every meal from toast to a Sunday roast requires a knife, so why not get a high quality set? We personally love a good cheese and wine sesh, so I quite like this cheese board and knives set.
Cheeseboard

9. A Cute Apron
Before I met Daryl, I used to think aprons were kind of a gimmick. (I can feel that some of you winced just then – I'm sorry, okay I'm an uncultured swine.) However, my Lord – the boy is a messy cook. And for someone who spends so much on his clothes, I feel like getting him an apron would just be an investment on keeping them safe.

10. A Good Blender
Now, unfortunately for me, Daryl's love of cooking is leaning towards the savoury. (Which in some ways works well because I can do the baking and pretend I'm actually contributing.) However, if you're buying for a sweets lover, you could always try getting them a good whisk or blender.
Even for savoury lovers, a good NutriBullet is always a sound investment. They're great for sauces and shakes!

Well, my ragtag group of humans, I reckon we can tie this post off here! Do you guys know any big foodies? Are you a big foodie yourself? Did you like these gift ideas? And if you've got any gift ideas for food lovers, drop me your suggestions please because I'm still shopping for Daryl and new ideas are always welcome! Let me know your thoughts down below!
Peace,

Instagram // Twitter // Bloglovin' // Youtube // Pinterest // Etsy