Why, hello there my beloved group of humans – how's the rest of the world treating you? Oh, you need a cup of tea and a rant? Come in, sit down, tell me all about it.
I can actually join you over at rant.com today – dear lord recruitment agencies do my bloody head in. You guys already know that I started at my new job two weeks ago, but the agency I'm hired through is absolute trash and our entire group is having to fight to get our pay sorted. So that's fun, especially considering my rent is coming up.
Anyhoo: let's talk about stationery.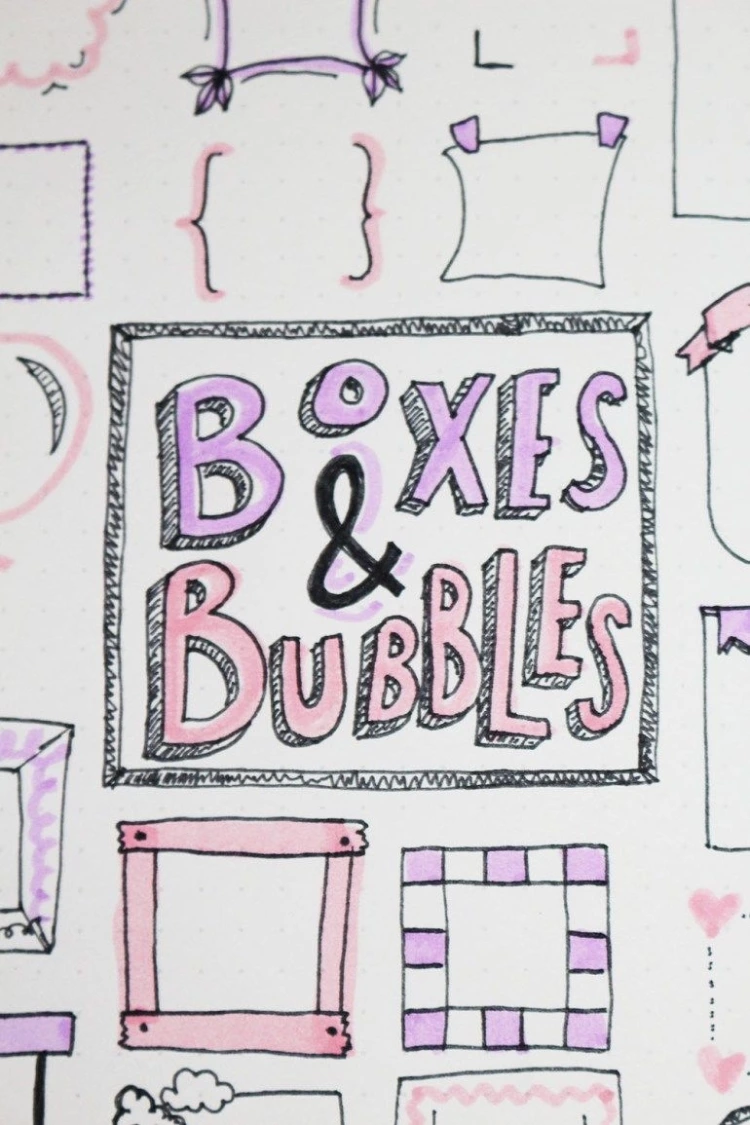 I hope you guys enjoyed my last update (31 Creative But Easy Title/Heading Ideas For Your Bullet Journal) because today's post is a little bit more of the same! Like I mentioned, I had a lot of spare time during training last week that I spent doodling away and these "cheat sheet" spreads were surprisingly fun to create.
If you have the memory of a goldfish (or you just missed that post), here's the kind of spread I'm talking about: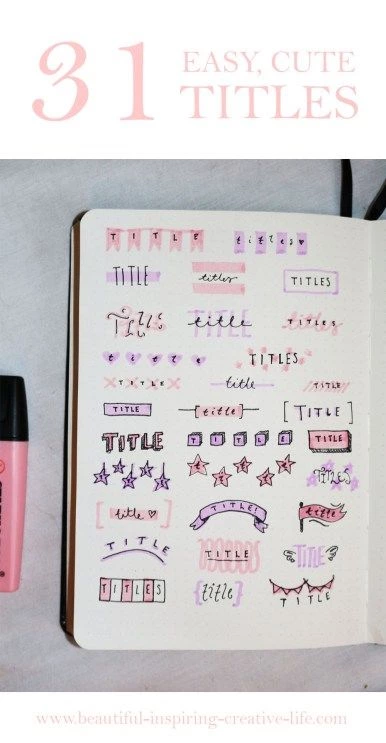 See? Cute. Go have a read of it if you like that kind of thing. Today, we aren't quite talking about titles – but we are talking about something I use just as often: boxes/page segments. I'm somewhat of a geometric lover when it comes to my journal spreads, so I tend to use these a lot . . . but there's only so many times you can draw a plain box and call it creative, you know?
In the spirit of breaking out of that rut, here are 22 quirky box designs you can use for your bullet journal too!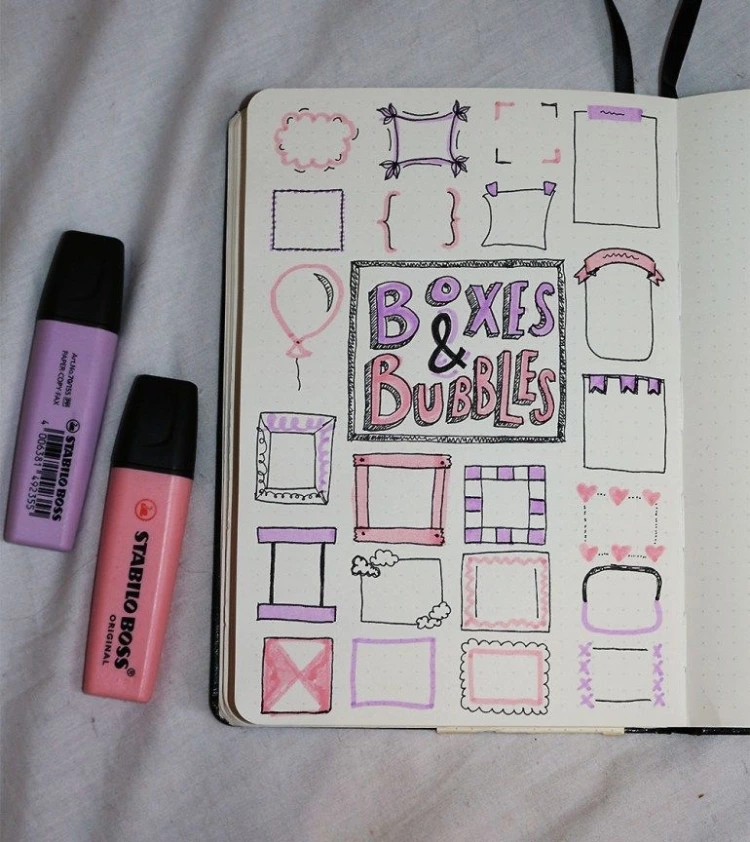 (And, yes, as always these are almost too easy to draw.)
Much like in the previous post, all you need for these are your hands and a good ole pastel highlighter.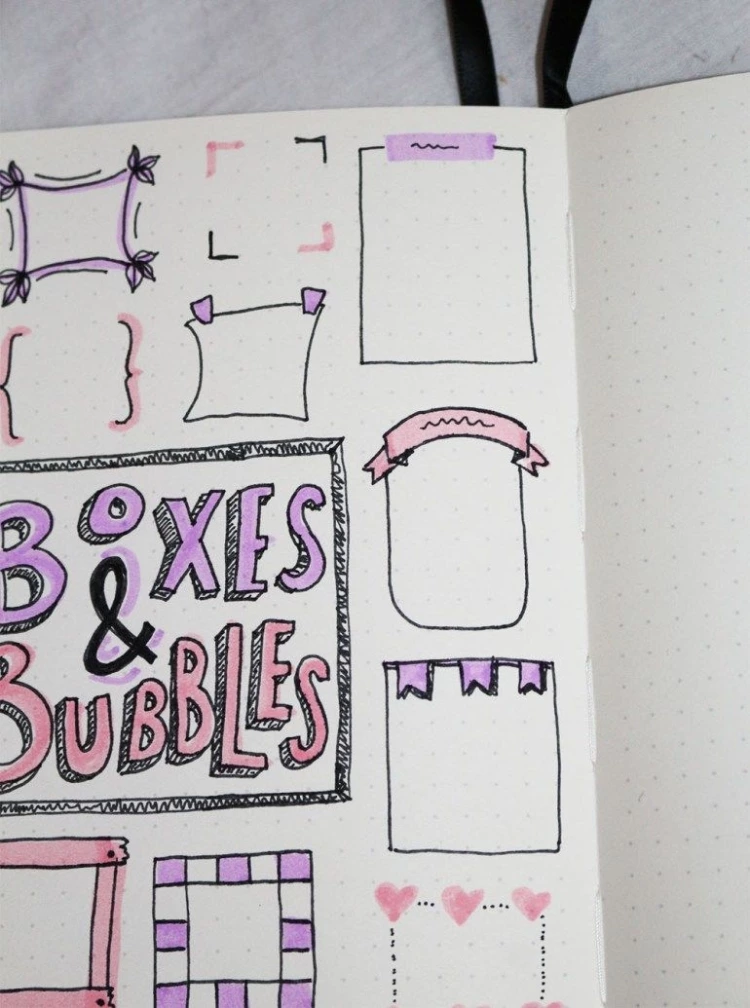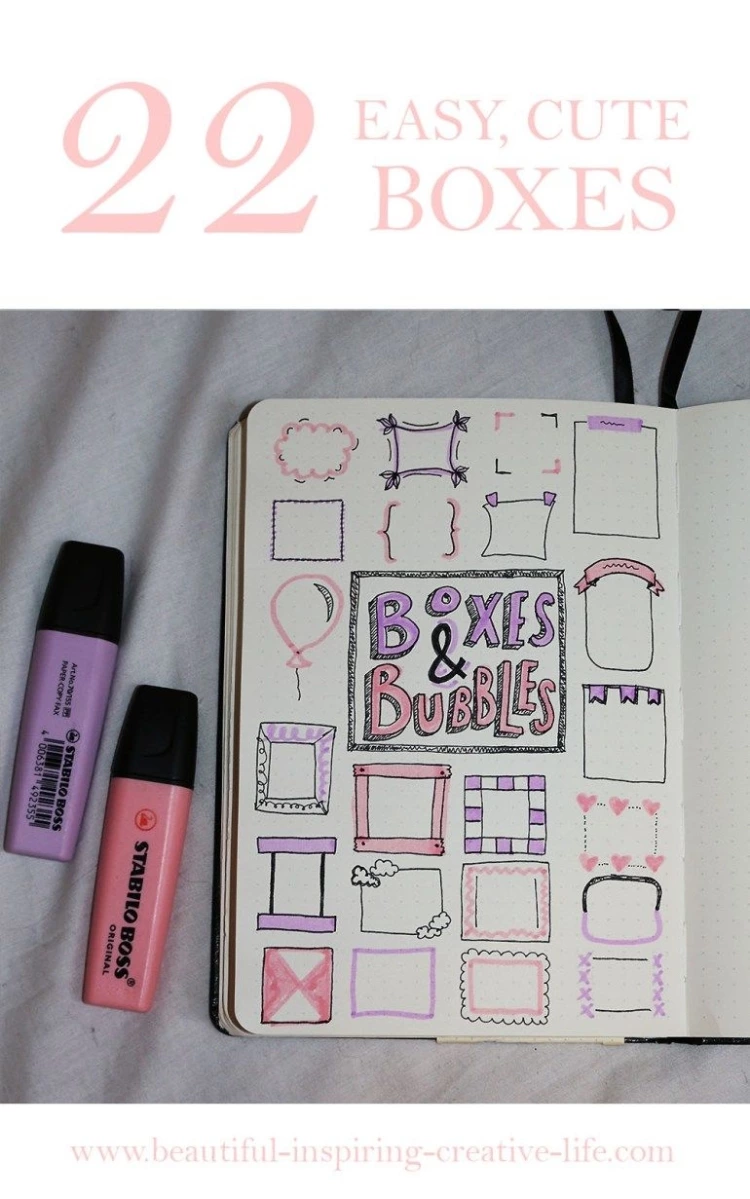 Anyways, this was just a very quick update – your girl is buried under new job and social life at the moment, but I'm still here! My human and I have been doing crafting and baking, so I've got some fun posts coming up soon.