Well, kids, if there was any doubt left . . . let this post dispel it. If I, me, Mia – the girl who clings onto summer with desperate fingertips – can admit defeat and trade in the dresses for sweaters, it's Autumn.
Hi, my favourite humans! How are we all this fine day?
Today, I have another inspiration post for you. So I know I haven't shared my December plans on the blog as of yet (hint: lots of travel) but I'm going to be going to some damn cold places. Exciting . . . but cold. And one's on a mountain.
In typical me fashion, this has amounted in an excessive amount of planning things that may be considered to matter less than the actual substance of the holidays. Like planning out my wardrobe instead of planning out my itneraries. Oh well – more posts for you, huh?
So a big part of Autumn/Winter . . . is the fashion. The chunky knits, the tights, the burgundies and the oranges. The scarves, the beanies that I can't wear, the coats. It's exciting.
That said . . . it's kind of cold. My summer wardrobe can't cut it. For me, the main difference between Autumn and Winter is just the number of layers – I don't buy a seperate wardrobe for each, so it made sense to kind of lump these two together. Remember – you can layer up or a strip a layer off depending on the weather!
Without further ado . . . let's get into the inspiration!
#1 – Borg, Teddy & Faux Fur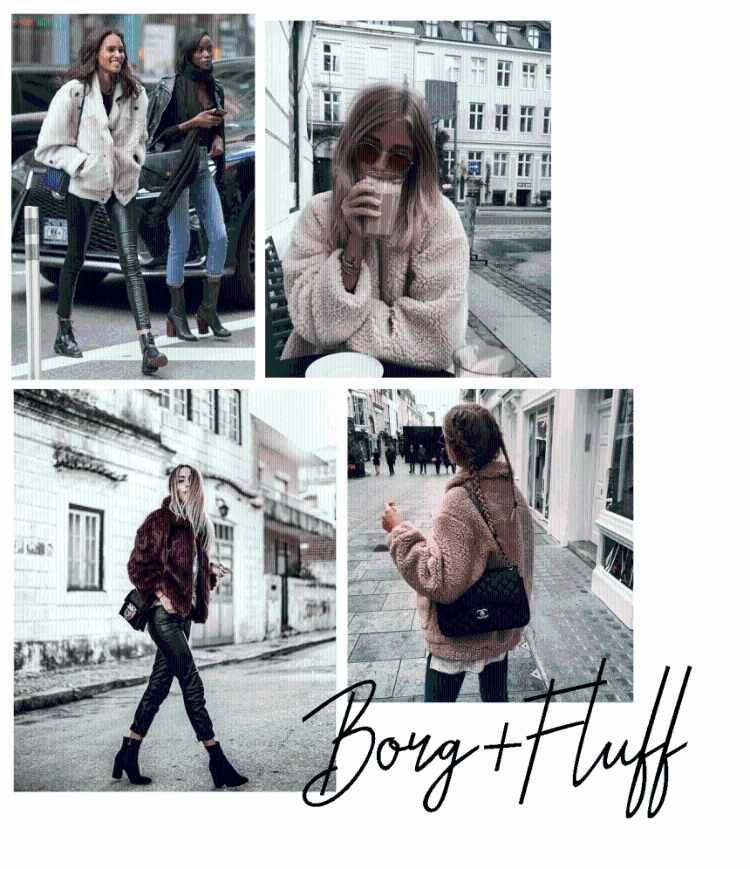 So. Soft. I am all for this trend – anything to keep me cosy and warm is a big yes! I quite like the textures of faux fur and borg/teddy fur – and, while they're really comfy, they're also really trendy and go with pretty much anything. Big yes from me!
Borg also seems to be having a moment – I've seen it on hoodies, coats, even as a feature on T-Shirts (which is too far for me, personally) – so there are a lot of ways to wear the trend.
Pink Fur Coat – Missguided – £45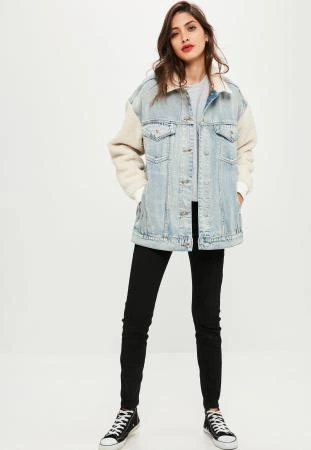 Denim and Borg Jacket – Missguided – £45
Borg Cocoon Coat – Topshop – £79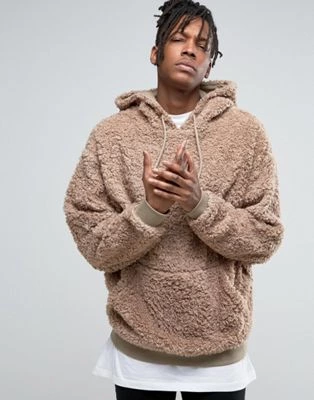 My all time favourite wishlist worthy item of this trend though? It has to be the Story of Lola faux fur oversized hoodie. These are so gorgeous – and so well loved that they're impossible to find. Everywhere but Topshop is completely sold out!
Story of Lola Oversized Hoodie – Topshop – £95
#2 – Knitwear. Obvs.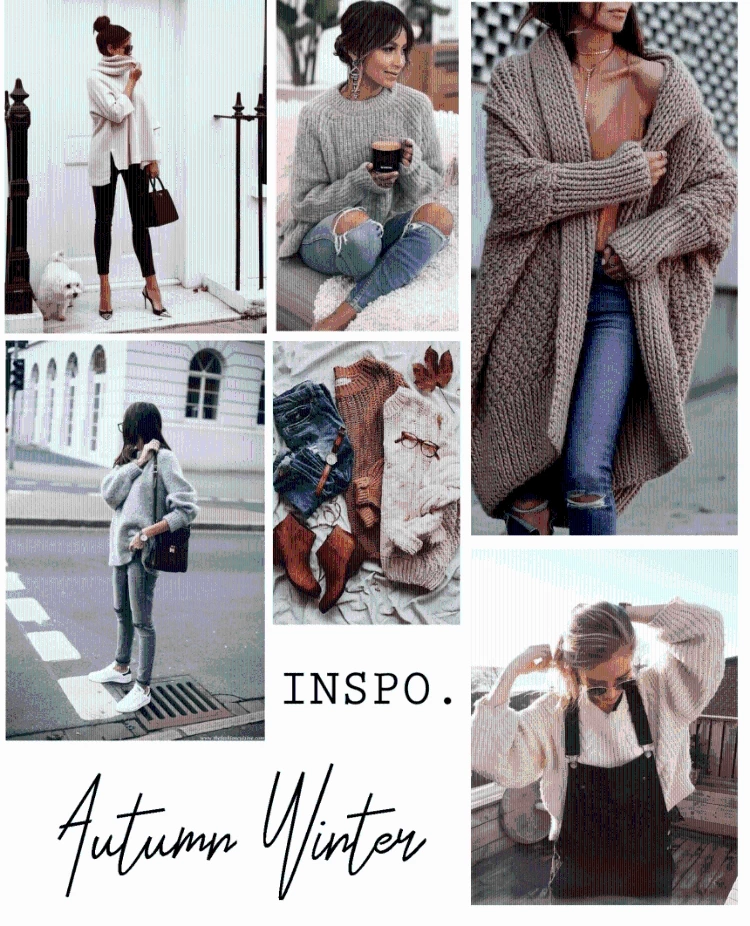 Need I even say anything? Who doesn't love knitwear in the colder months? Let me know so I can cut them off – I don't need that kind of negativity in my life.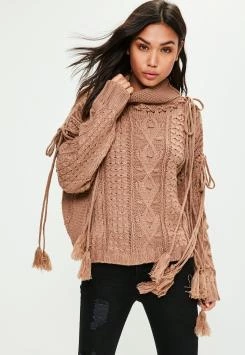 Brown Knitted Tie Jumper – Missguided – £40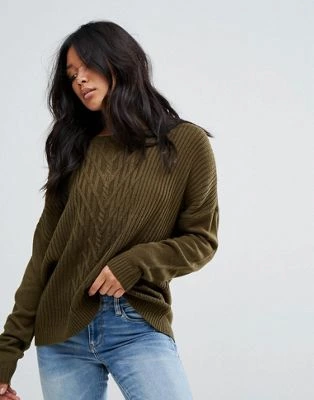 #3 – Rust/Mustard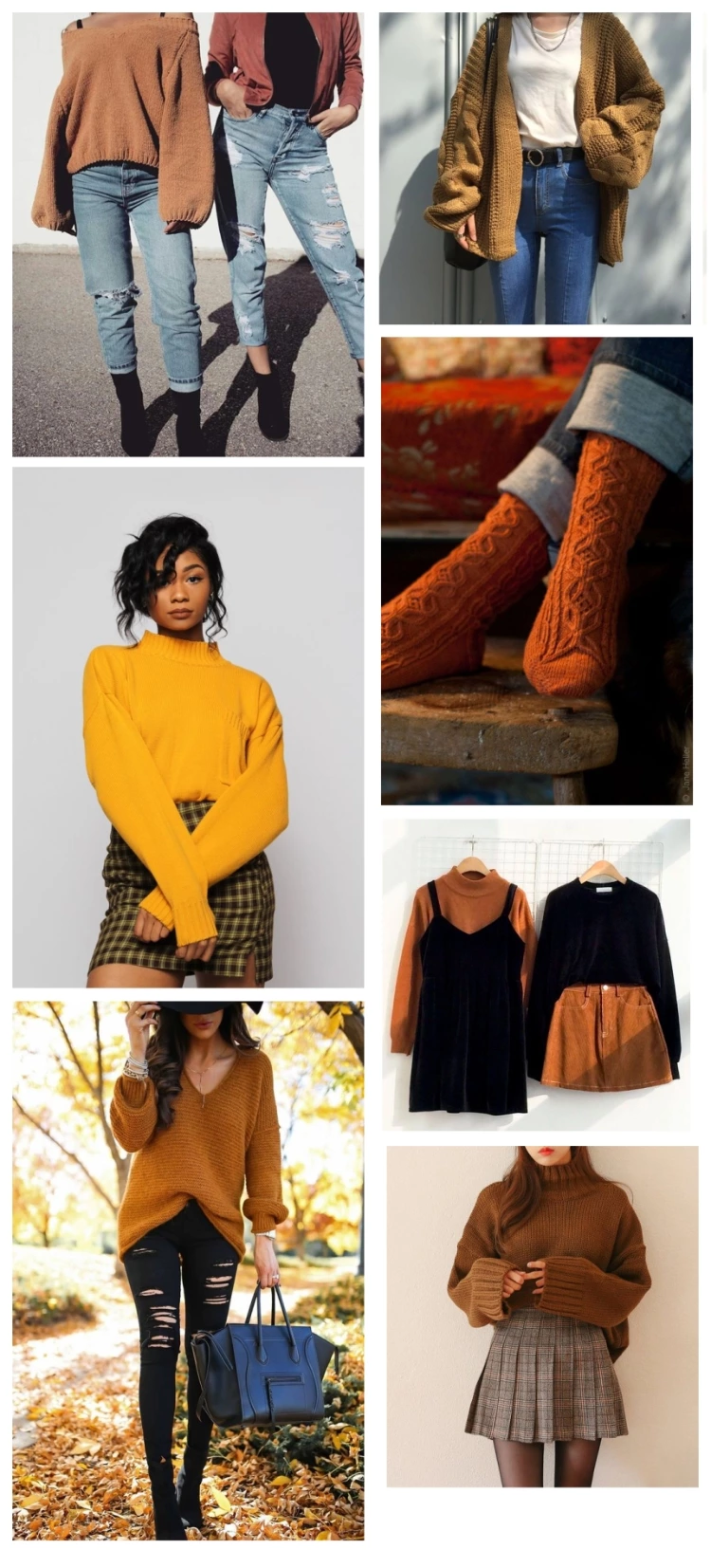 So. Goddamn. Pretty. Most of my wardrobe consists of cream to brown and the shades in between there (with some real random pieces, because I like unique items, sue me) so I have a few mustard items (and one is a vintage Adidas jumper which I'm in love with!) and I am ready for those colour co-ordinated Autumn images!
This was just a quick little fashion post to share with you some of the Autumn/Winter styles that I'm loving. In case you couldn't tell, most of my "style" centers around being comfortable. Sure, it's fun to look great in summer when the weather's all fun and games – but come those single digit celcius readings and call me Pingu because I'm dressing like I'm hitting Antartica.
I hope you guys enjoyed this post and got a bit of inspiration – what trends are you loving this Autumn? Would you wear anything I picked out? Let me know your thoughts down below!
Peace,

Instagram // Pinterest // Twitter // Bloglovin'