After some fun surprise birthday ideas for him? This is the post for you! Here are 10 gifts, experiences, and overall fantastic surprise ideas for the man in your life. Affiliate links in post!
Hello, beautiful people, and welcome back to my corner of the web. I hope you're all feeling fine and fresh. Oh, me? I'm feeling inspired.
Editor's Recommendation: Top 10 Exciting Surprise Birthday Gifts for Boyfriends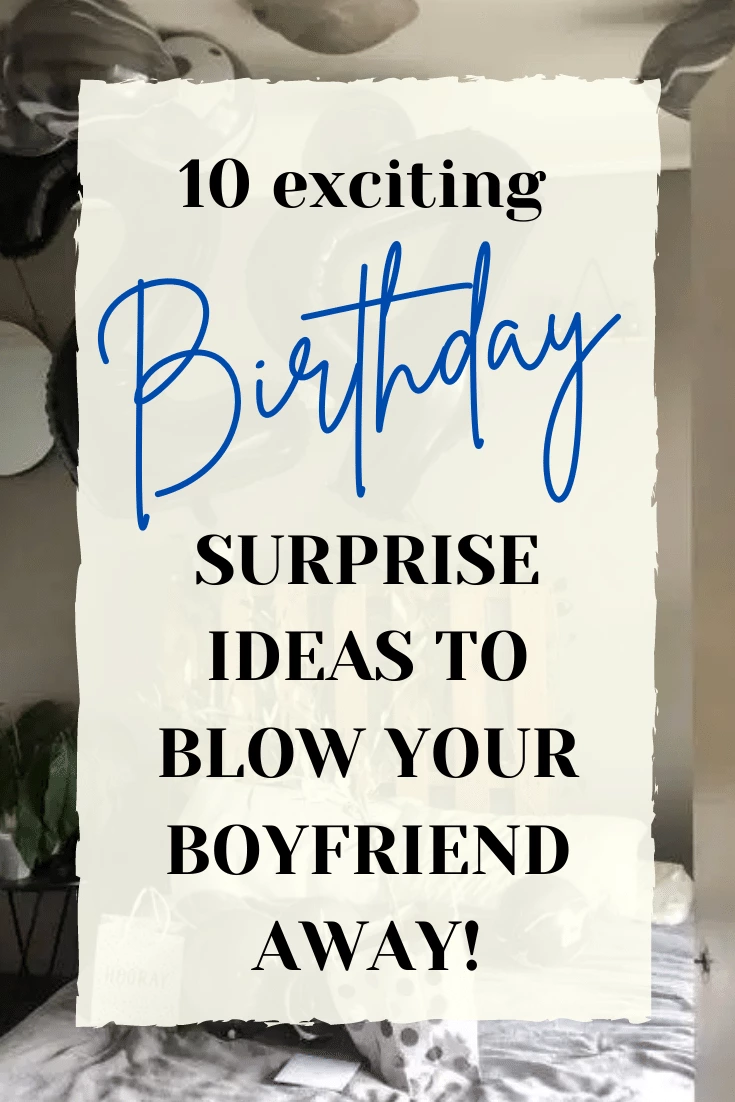 Top Exciting Surprise Birthday Ideas For Boyfriends!
July is always a pretty exciting month for me because my boyfriend's birthday is in August and... I like to bring my A game. In this house, we prepare ahead of time.
True to form, I have been brainstorming ideas for next month - and I thought I would share!
1. Create a puzzle treasure hunt
My first idea is simple, but great fun. My boyfriend loves a good treasure hunt for his birthday gifts - and a fun way to elevate the experience?
Create a little DIY puzzle with a treasure map of your home! That way, your partner has to complete the puzzle first... and then go gift hunting! It's a fun way to drag the whole experience out longer.
The plain white puzzles come pre-assembled, so all you need is a Sharpie!
This is super easy to do (and costs less than $10!). Have a watch of my DIY gift ideas for him video to see how I created a DIY puzzle in less than 10 minutes last year.
2. Whisk him away for a mini holiday
One of my favourite ideas is to steal your partner away for a surprise holiday. This is even better if you can do it 100% out of the blue.
If you're familiar with any of his coworkers, you can always sneakily book him some time off and go on a trip to one of his favourite places!
WANT TO BOOK A TRIP ON A BUDGET? TRY GROUPONFOR AFFORDABLE PACKAGE HOLIDAYS - BONUS POINTS BECAUSE YOU GET 8% CASHBACK & A $30 SIGN UP BONUS WITH RAKUTEN.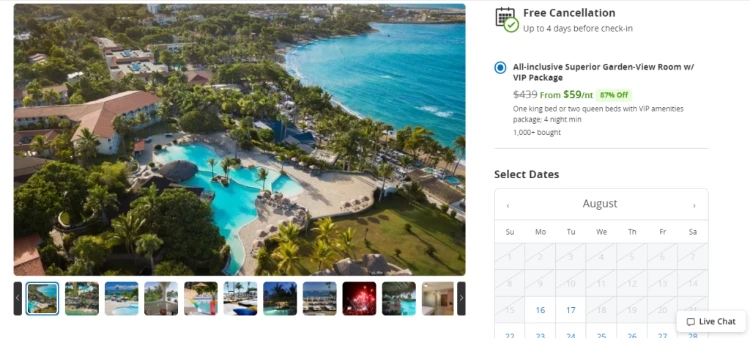 This is an example of the fabulous savings Groupon has available.
3. Tick something off his buckletlist
If your boyfriend is the type to have a bucketlist, why not tick something off it for his birthday? Common items are sky-diving, visiting certain places, etc.
WANT SOME BUCKETLIST IDEAS? CHECK OUT MY TOP SUMMER BUCKETLIST ADDS: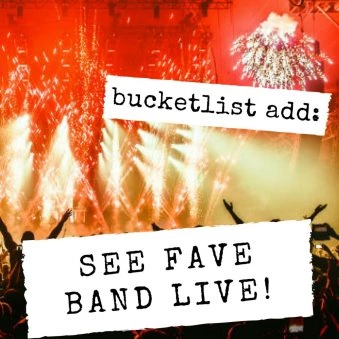 4. Create a "Fun Date Ideas" surprise jar and have him pick three ideas out
This works as both a birthday surprise and a gift. As any couple will know, sometimes the hardest part of carving time out for dates is... well, just coming up with ideas for them!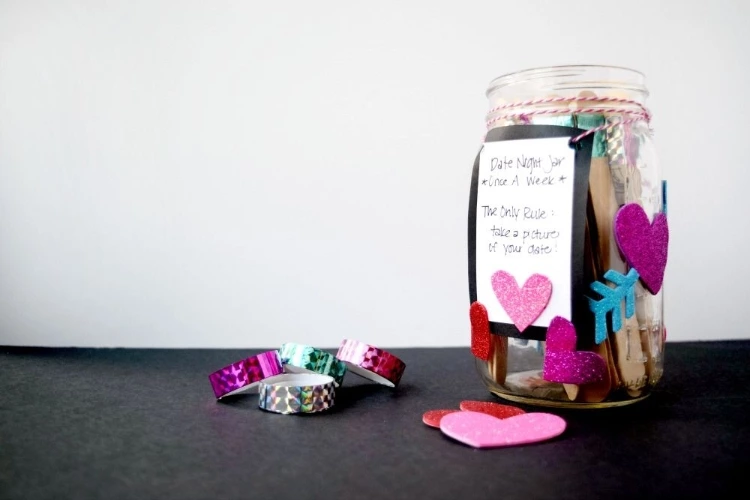 Source: Weekly Date Night Jar - 70 Free Date Night Jar Ideas!
Take a few hours to research the best date spots in your city and create a "fun date ideas" jar. On his birthday, you guys can take out three ideas to do for a really spontaneous day!
Plus, you guys can whip the jar out on a Friday night for future dates. It's the gift that keeps on giving.
WANT A FUN (AND CRAFTY) DATE NIGHT IDEA? TRY MAKING YOUR OWN TERRARIUMS!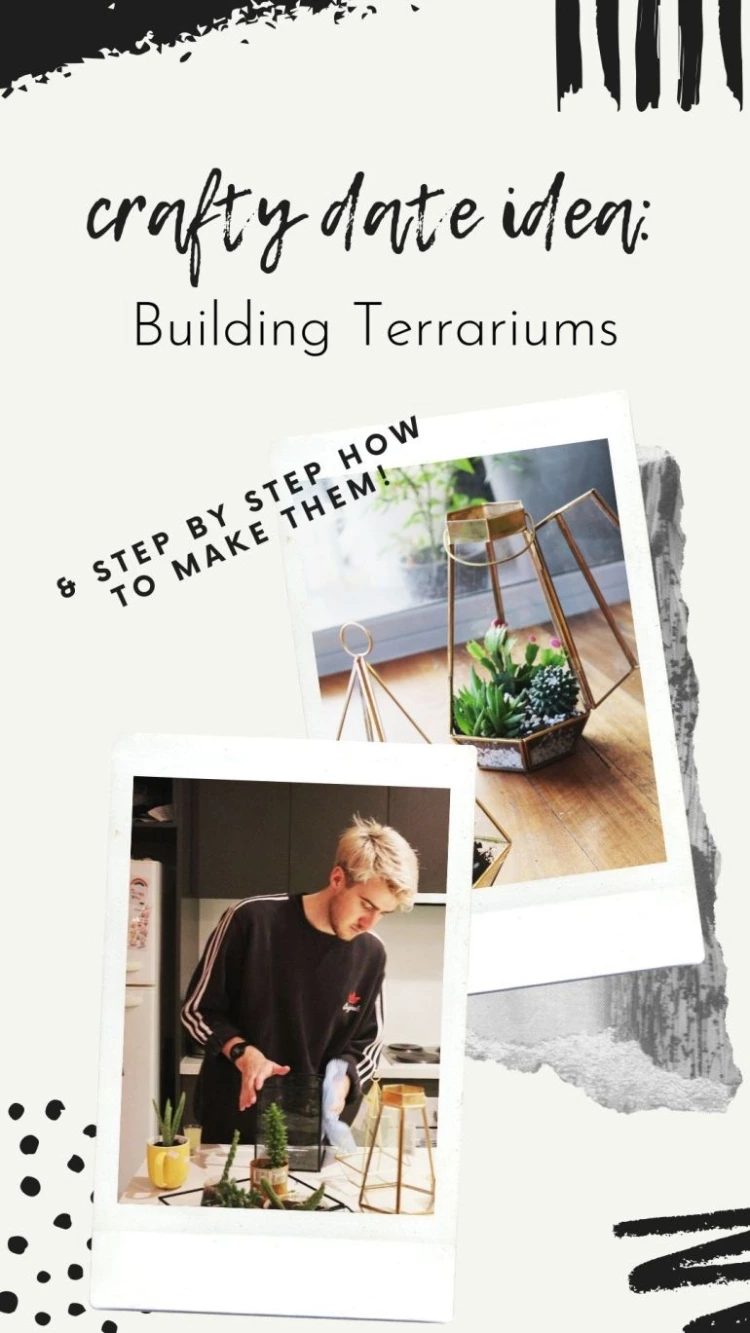 Some date ideas to get you started...
Top 10 restaurants in your city
Top brunch spots
The best night clubs
Any hidden bars?
Rooftop cinemas or quirky cinema nights?
Any classes (pottery, art, etc.) you guys could take?
Learn a new skill
Any cool hikes around?
What local landmarks have you guys not seen yet?
5. Throw a mini festival in your garden (or hire an Air BNB)
(Obviously, only do this if restrictions in your area allow you to.)
This isn't my video, but if you want some inspiration definitely check it out!
A fabulous surprise birthday idea is to set up a mini festival in your back garden! You can invite all your boyfriend's friends, get tents set up with different activities and (the real highlight) get dressed up to party.
Some ideas for tent stations...
Make sure you get some disposable cameras to capture the whole event!
If you have cash to spare (or you can rope some of your boyfriend's friends into it), you could even hire an Air BNB and throw a real rager.
Bonus points: you can totally fit this to your boyfriend's interests too. Does your partner love wine? Awesome, buy a selection of wines and have different stations set up for different regions, with a little cheese board selection at each.
6. Surprise decorate the house for them!
If you're on a budget, a simple but heartwarming surprise birthday idea is to wake up before the birthday boy and completely decorate the house from top to toe!
This doesn't have to be too fancy - some balloons and a big card will go a long way. Plus, it's the thought that counts.
Here's a little surprise set-up I made for my boyfriend last year for inspiration: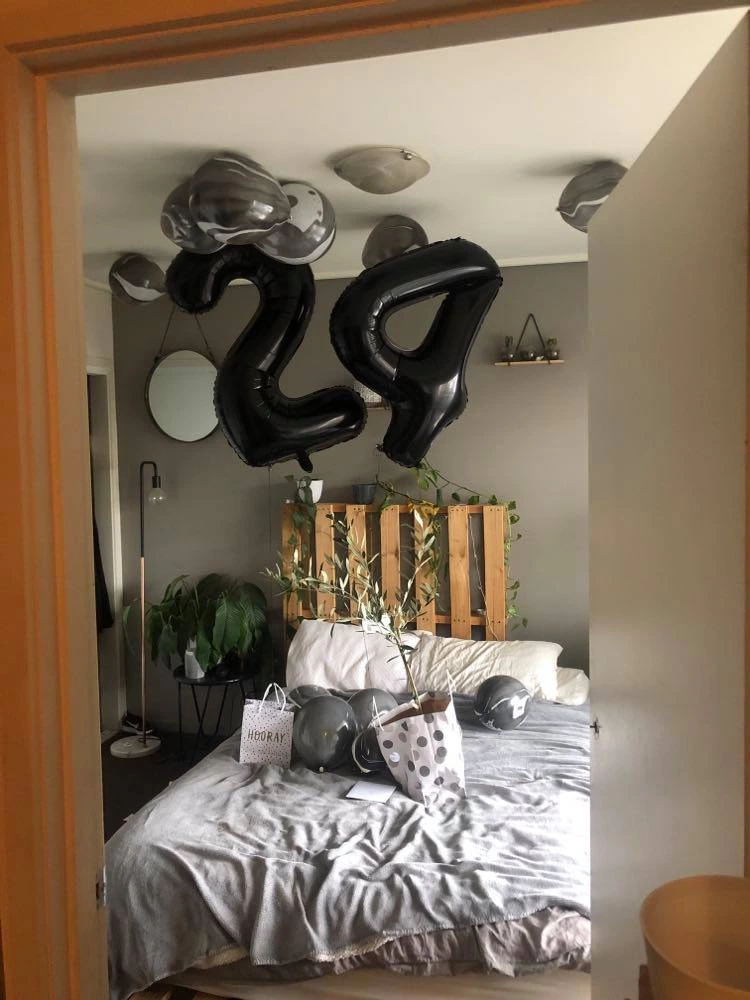 7. Create some personalised DIY gifts
It would not be a post of mine if DIY wasn't mentioned at least once! I think DIY gifts are so heartwarming and personal - especially for someone as close to you as your boyfriend!
If you want inspiration for DIY gifts for him that don't suck, make sure you have a read of my post.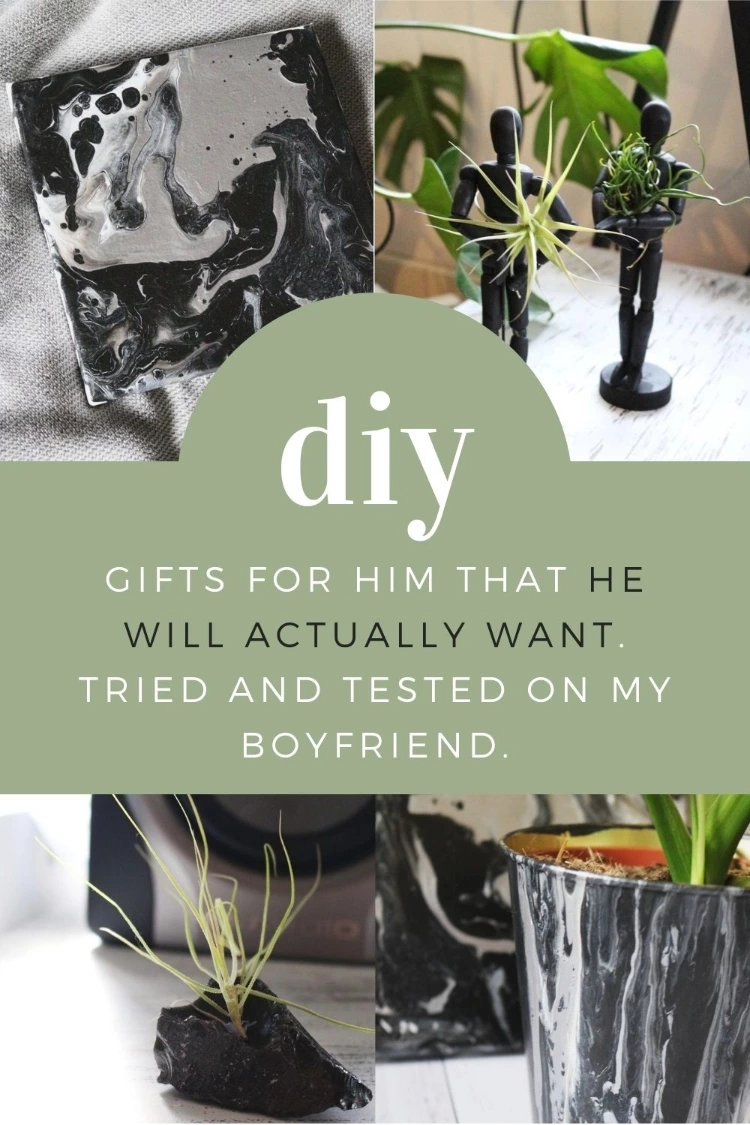 8. Throw a surprise party with all their friends
Now, sure, this idea isn't exactly revolutionary - but it's a timeless classic. Again, it's the thought that counts!
9. Make yourself into a stripper cake!
I don't know if it was from The Sims (the original games were racy ), but I've always had the vague idea of Stripper-grams being a thing? I tried to order one as a joke for friend's birthday, however, and found nothing.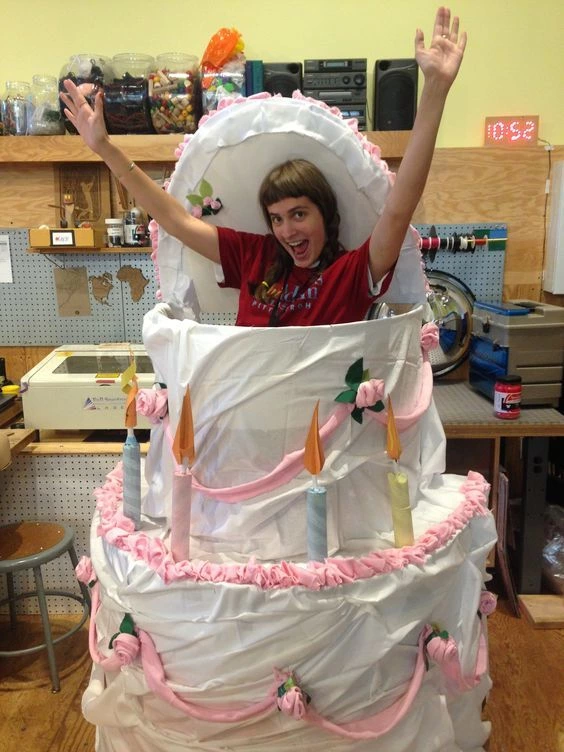 Source linked!
That said, I stand by the idea! A great birthday surprise for your boyfriend? Jump out of a cake! I definitely don't think it would be seductive, but it sure would be a funny way to kick off the festivities.
10. Create a mini cinema
I admit, the rest of the suggestions on this list have been pretty extraverted. If your partner likes a more chilled pace of life, I think our next one is a winner.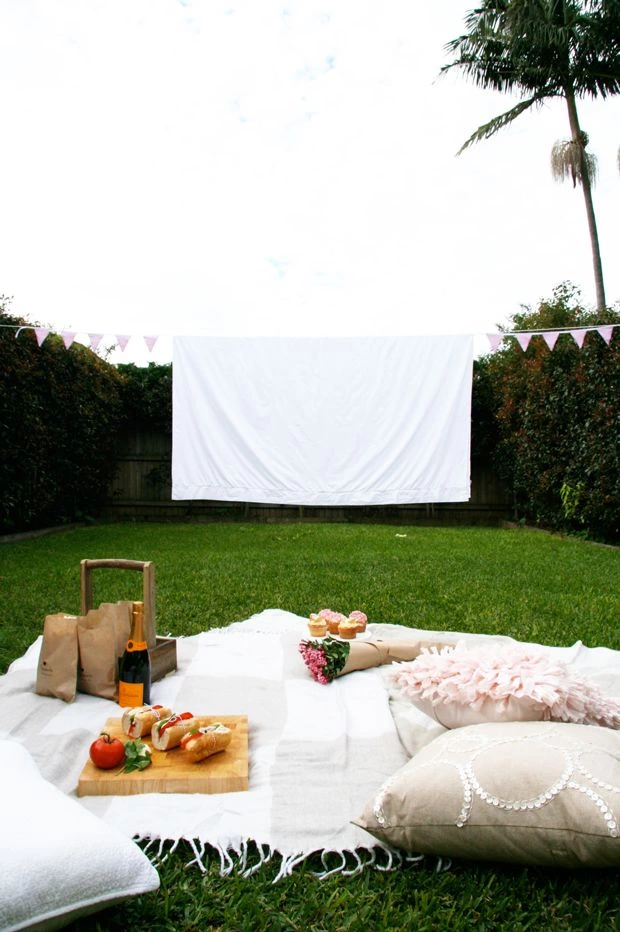 Learn how to make an outdoor cinema on Pretty Fluffy. Linked!
You can easily convert any indoor or outdoor space into a stylish home cinema. Binge watch their favourite movies, whip out a ton of snacks and relax on their big day.
(Plus, you can always keep the set-up around for future date nights too!)
Summary of Best Exciting Surprise Birthday Gifts for Boyfriends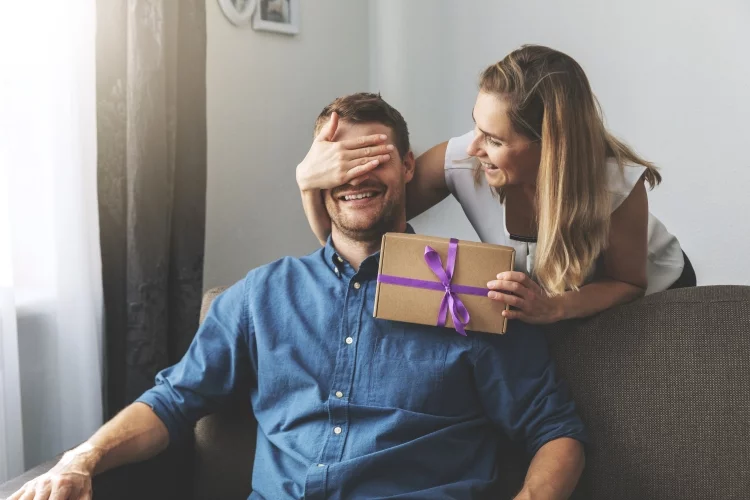 1. Buy a Birthday Gift That Is Unique and Unexpected for your Boyfriend
Every girl wants to buy their boyfriend the best birthday gift they can think of, but it can be tough considering there are so many options out there. Fortunately, you will find yourself in luck as this article provides some unique suggestions for birthday gifts your boyfriend will love!
The great thing about purchasing a gift is that you can really get creative, but at the same time you need to be practical. If your boyfriend already has a watch, for example, it will not be a good idea to buy him another one for his birthday - especially if he only owns one wrist!
We 'd like to provide two suggestions for your boyfriend's birthday gifts. Let's get started!
1. The Kindle
If your boyfriend loves to read, he will love the convenience of his own Kindle, which is an electronic device used for reading books electronically. The Kindle has a bright screen which doesn't strain the eyes, and it can hold thousands of books in a single device!
If you want to find out more about the Kindle or other electronic book readers, click here.
2. New Clothing
If your boyfriend is a fashion enthusiast, there is nothing better than getting him a brand new wardrobe for his birthday. Although this might be slightly expensive, it will make him extremely happy knowing that you are thinking about him.
2. Something That Is Personalized or Customized for Your Boyfriend
Many people are at loss when it comes to gift-giving for their boyfriend's birthday. If you're one of them, then this article is for you! This article will show you the best gift ideas that your boyfriend will truly love and appreciate.
1. Customize His Clothing
Personalizing or customizing his clothing is a good idea for those looking for birthday gifts for boyfriends. You can have his name or initials embroidered on a polo shirt, a set of boxers, a T-shirt, pajamas, and so on. If you're crafty enough to sew clothes by hand, then go ahead with that. There are also vendors that can take up commissions to customize clothes for you.
2. A Handmade Card with a Special Message
This simple birthday gift idea is one of the best when it comes to keeping things personal and heartfelt between you and your boyfriend. You can write down your names on two pieces of paper, fold them, and put them inside a card. On one of the papers is where you write something nice about him while the other paper is where you express your love for him in writing. The best cards to give, though, are those with a personalized message or drawing that shows your creativity and thoughtfulness in giving this gift.
3. A Scrapbook of Your Memories
Do you have a lot of pictures together as a couple? On some special occasions, like on vacations or during birthdays, you can use those as inspiration for making your very own scrapbook. In the book, paste recent photos that you took with him and make sure to write captions that will bring back the memories. You can also write in the book what you love about him or why you're proud to be his girlfriend. This gift idea is the perfect way to tell him that you care and that he's always on your mind.
4. A Personalized Mixtape
If your boyfriend likes listening to music, then a mixtape or a playlist that features songs that you've both listened to together will make the perfect birthday gift for your boyfriend. The songs he'll find in there are sure to take him down memory lane and remind him of all the fun times you guys have had together.
5. An Experience He Can Enjoy
Is there something that your boyfriend is really into? If so, then plan an experience that he can enjoy. You can take him skydiving or to a paintball game if he loves extreme stuff. These are things you both can do together and it's even better if you make this present personalized by including mementos from the activity. For example, you could have his skydiving gear personalized by having it monogrammed with his name or initials on it before presenting it to him.
3. Something That Is Fun and Playful, but Still Romantic
4. A Gift That Shows How Well You Know Him and His Interests
5. A Gift That Is Not Too Expensive, but Still Thoughtful
Alright, my loves, we shall end at the end. I hope you enjoyed this little round up of surprise birthday ideas for boyfriends. Now it's your turn - what's the best birthday surprise you've ever thrown? Would you try any of these? Let me know your thoughts down below!
Peace,

Instagram // Twitter // Bloglovin'// Youtube // Pinterest
Buy now at eBay, Walmart, Etsy (limited quantity)
Amazon.com Gift Card in a Birthday Pop-Up Box - Walmart, Etsy, eBay
Wrangler Authentics Men's Long Sleeve Quilted Lined Flannel Shirt Jacket with Hood,Cloud - Walmart, Etsy, eBay
Wrangler Authentics mens Long Sleeve Quilted Lined Flannel Jacket With Hood Button Down - Walmart, Etsy, Ebay
Wrangler Authentics Men's Long Sleeve Quilted Lined Flannel Shirt Jacket with Hood, Bossa - Walmart, Etsy, eBay
Wrangler Authentics Men's Long Sleeve Quilted Lined Flannel Shirt Jacket with Hood,Caviar - Walmart, Etsy, Ebay
Wrangler Authentics Men's Long Sleeve Quilted Lined Flannel Shirt Jacket with Hood, - Walmart, Etsy, eBay
Wrangler Authentics Men's Long Sleeve Quilted Lined Flannel Shirt Jacket with Hood, Olive - Walmart, Etsy, eBay
Massage Gun Percussive Muscle Massager for Workout Home Office, Cost-Effective Quiet - Walmart, Etsy, eBay
Etsfmoa Unisex Beanie Hat with The Light Gifts for Men Dad Father USB Rechargeable Caps - Walmart, Etsy, eBay
Create a little DIY puzzle with a treasure map of your home! - Walmart, Etsy, eBay