Hello, my dearest and nearest – how are you all doing this (admittedly not that) fine day? I've heard the other side of the hemisphere is melting, so I'm sure you're nice and toasty while I'm freezing my ass off. It's fine, I'm not bitter.
(I mean . . . I'm kind of bitter. I didn't move to Australia to need winter coats, you know?)
Anyhoo, as I do love you all and want you to have all the pretty things, I decided to share a little life hack I just discovered with you all. And that is: move over Urban Outfitters – I'm buying my tapestries from Aliexpress. (Okay, UO I'm sorry and I take it back; I love you and I will continue to buy from you . . . I just really can't afford your prices consistently. Birthdays and Christmas, though, definitely.)
Now, if you're anything like me, you love a bit of Urban. It's quirky, it's grunge, it's boho, it's skater – it's just everything you could ever want. Right now, I have no less than 50 items on my wishlist. However, it is also pretty pricey . . . so it never hurts to have some alternative options!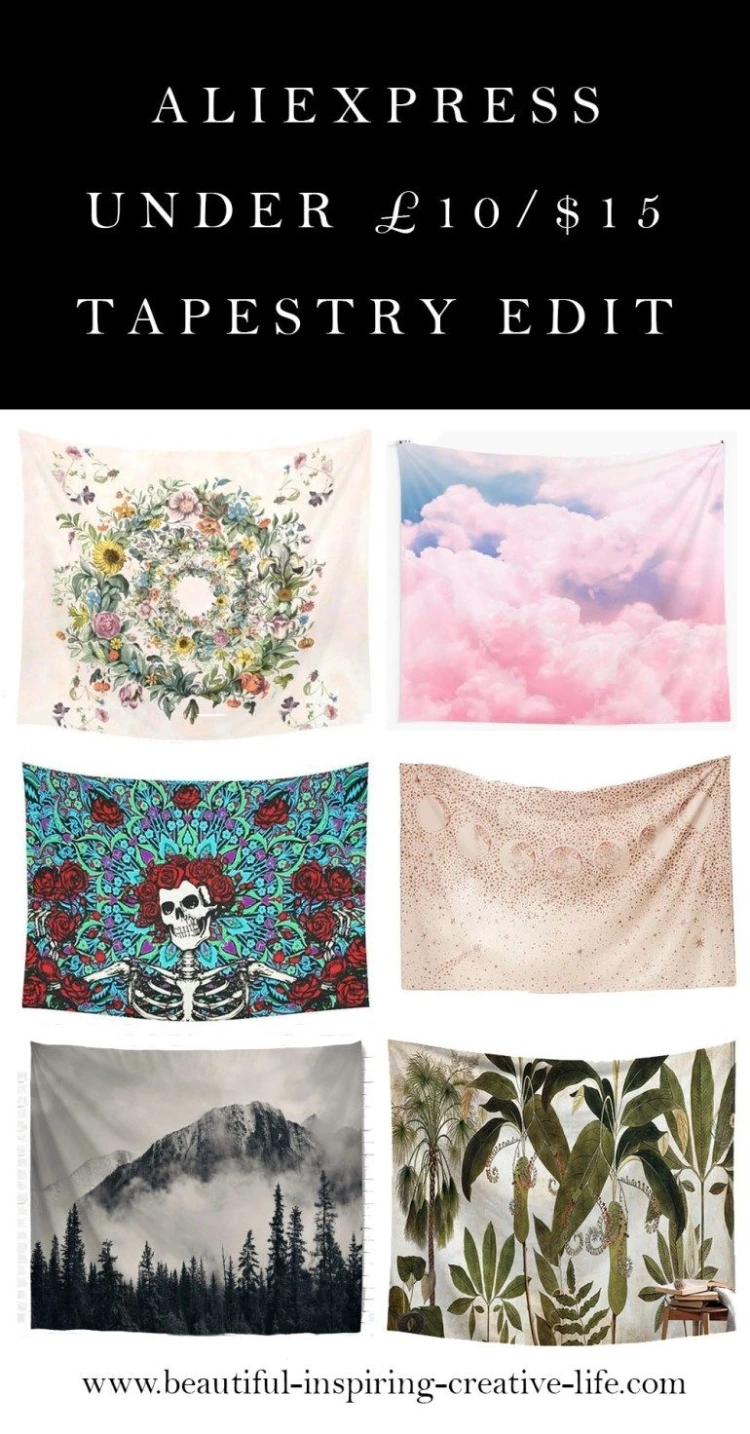 As I've just moved into my new place (woop woop!), I have been thinking about cheap room decorating options – and that brings us to today! Get settled in, my friends, because today we're talking about tapestries. And at these almost obscenely affordable prices you're going to be hard pressed to say no.
Aliexpress is a worldwide site, normally with free shipping!
**Links are affiliate links because . . . a girl is saving**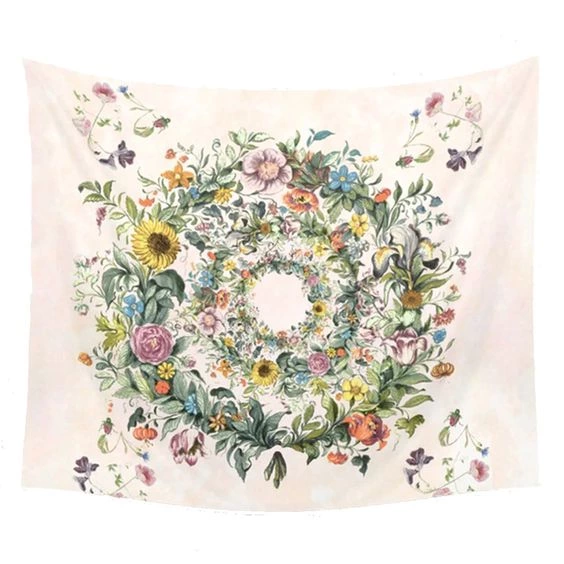 I think we can all guess why I love this one – flowers.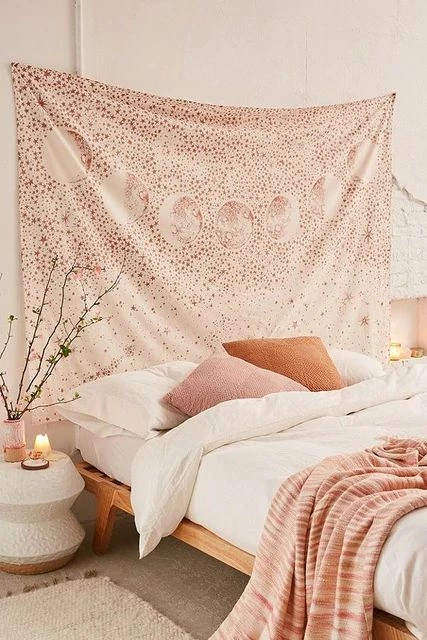 Moon and stars tapestry – £7.35
Now, this design is most definitely an Urban Outfitters rip off – but the reviews for the product are really good and it's super cute.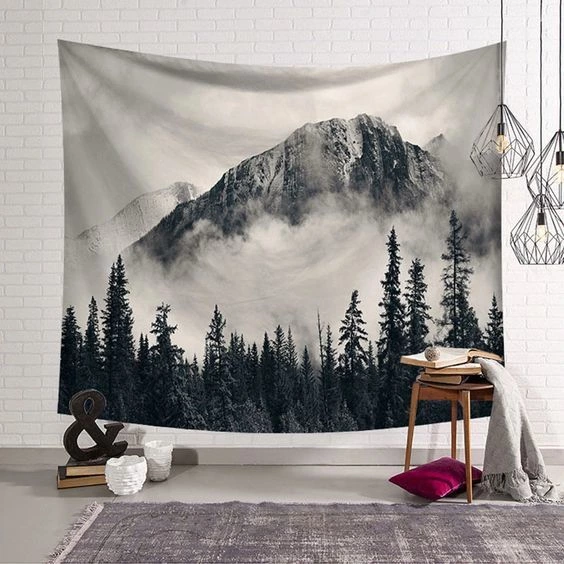 Especially for the weather we've got here at the moment, I really love the atmosphere of this tapestry. I can imagine having this behind my writing space and just feeling really in the zone.
I mean, I feel like I don't have to explain how freaking cute this is.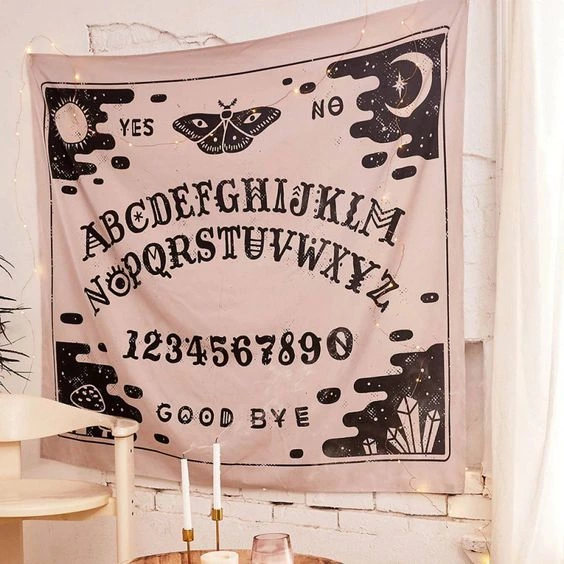 My inner witch is quaking.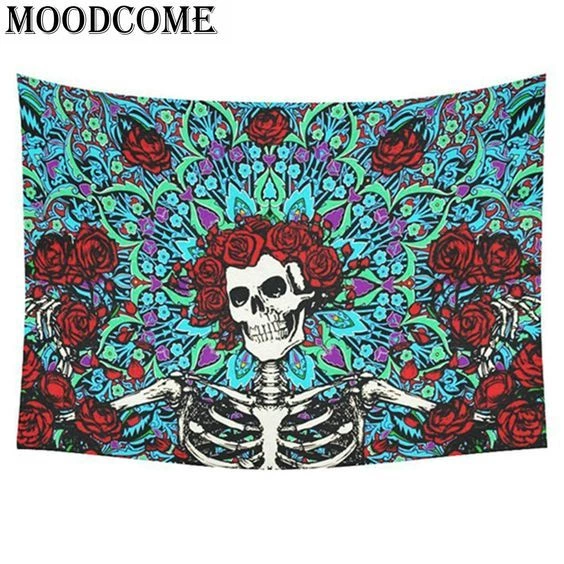 While I would love to pretend that I don't love this and that my style is super mature and toned down, it's not and I want this insanely badly.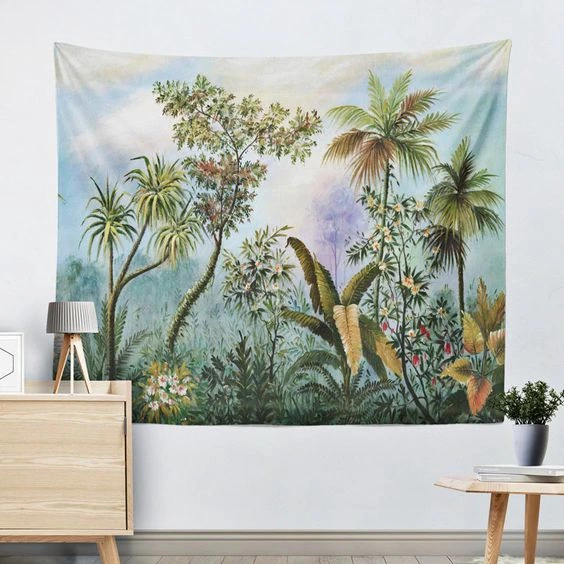 Tropical Print Tapestry – £8.07
Can you imagine doing yoga and looking up to this? Count me in.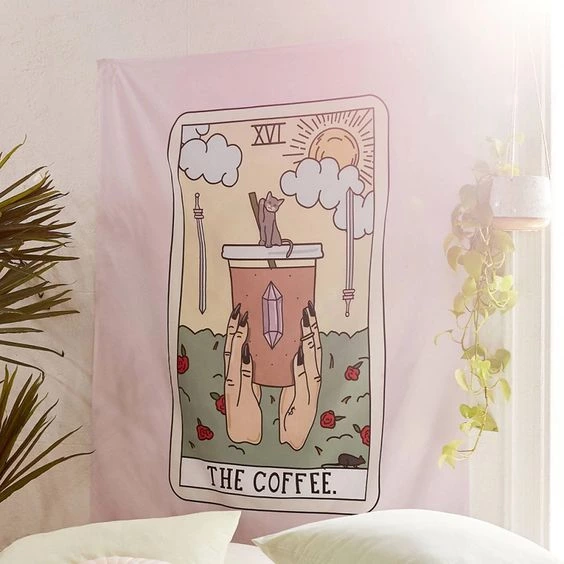 Oh wow, my writing space really needs this baby. The coffee is love, the coffee is life.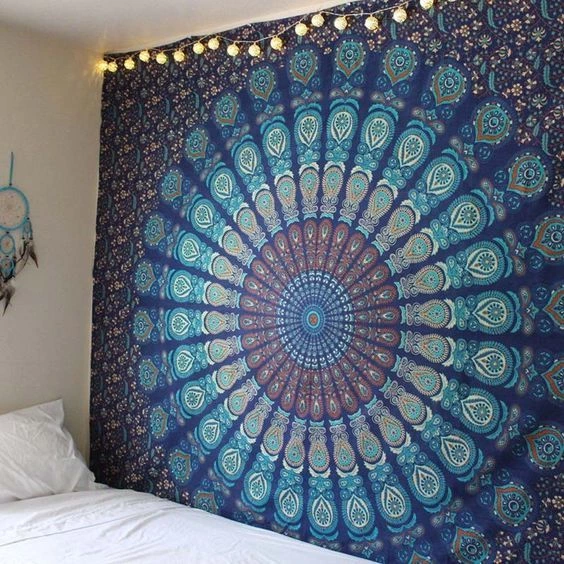 And we couldn't have a tapestry list without a mandala tapestry, could we? Now, Aliexpress has an insane range of tapestries for all sorts of styles – but these are just some of my top picks for my room. If you do like my taste, make sure you're following my Dream Interiors + Homely Stuff board. It's both inspiring and heartbreaking.
I hope you guys enjoyed a little bit of home shopping with me! Have you guys ever bought a tapestry from Aliexpress before? Are you fans of Urban Outfitters? Which of the tapestries I picked was your favourite? (I'm torn between 3 of them, personally.) And if you enjoyed this post, keep your eyes peeled for my room set-up post which is coming soon! Let me know your thoughts down below!
Peace,

Instagram // Twitter // Bloglovin' // Youtube // Pinterest // Etsy