Hello, gorgeous people, it is so good to see you all again! Today, we're going to be talking about two of our favourite things: Christmas and food. Namely, how to make the most lavish (but affordable!) Christmas platters to get you in the holiday spirit!
I feel like I haven't uploaded in a hot sec, but that's due to everything being . . . unfinished. I have so many half-baked crafts and projects that are waiting on supplies to arrive, or finishing touches to be added. Just look at that mini-gallery wall in the background of that featured image. I'm waiting on a few prints to finish it up and then I cannot wait to share it with you!

What I'm basically saying is give the Australian postal system a few weeks to catch up to my ideas and we'll get back on track!
In the meantime, I wanted to share a really fun post with you all. So: the inspiration. Whilst in Melbourne's six month lockdown, my boyfriend and I discovered our deep, unending love for platters. Red wine and cheese. Fruit and meat. Cake and assorted desserts.
For birthdays, Sunday night dates, a day we just wanted to pretend being inside was fancier than it was . . . literally any excuse for a platter. And for good reason! They're easy and affordable, but they feel special. And in the year of 2020, you've really got to take what you can get.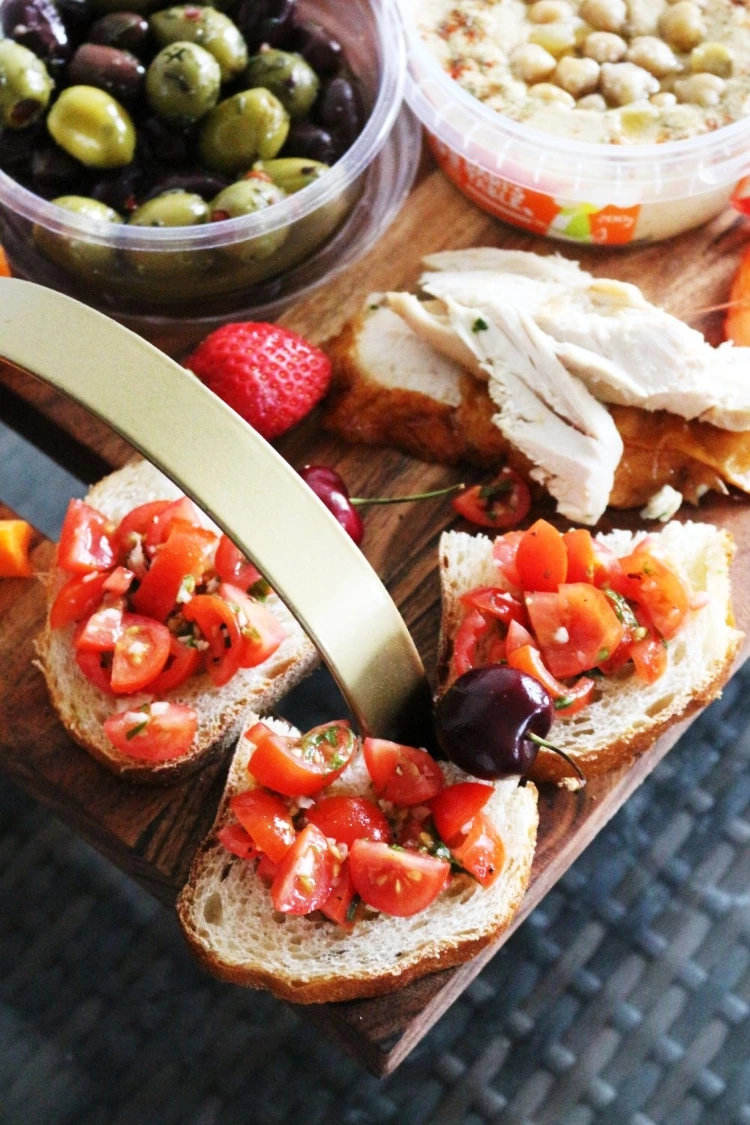 So whether you're having Christmas in lockdown or you're lucky enough to be hosting a party, let me show you how to put on a kick-ass Christmas platter!
As always, I would love it if you had a watch of my Youtube video too and subscribed to me over on there too!
IDEAS FOR WHAT TO PUT ON A SAVOURY PLATTER
For me, a good platter is all about the design. Eating with your eyes, as the foodies say. Naturally, it's up to you and your tastes/dietary requirements what you pick . . . but here are some of my favourite things:
FOR A SMALL SNACK BOARD: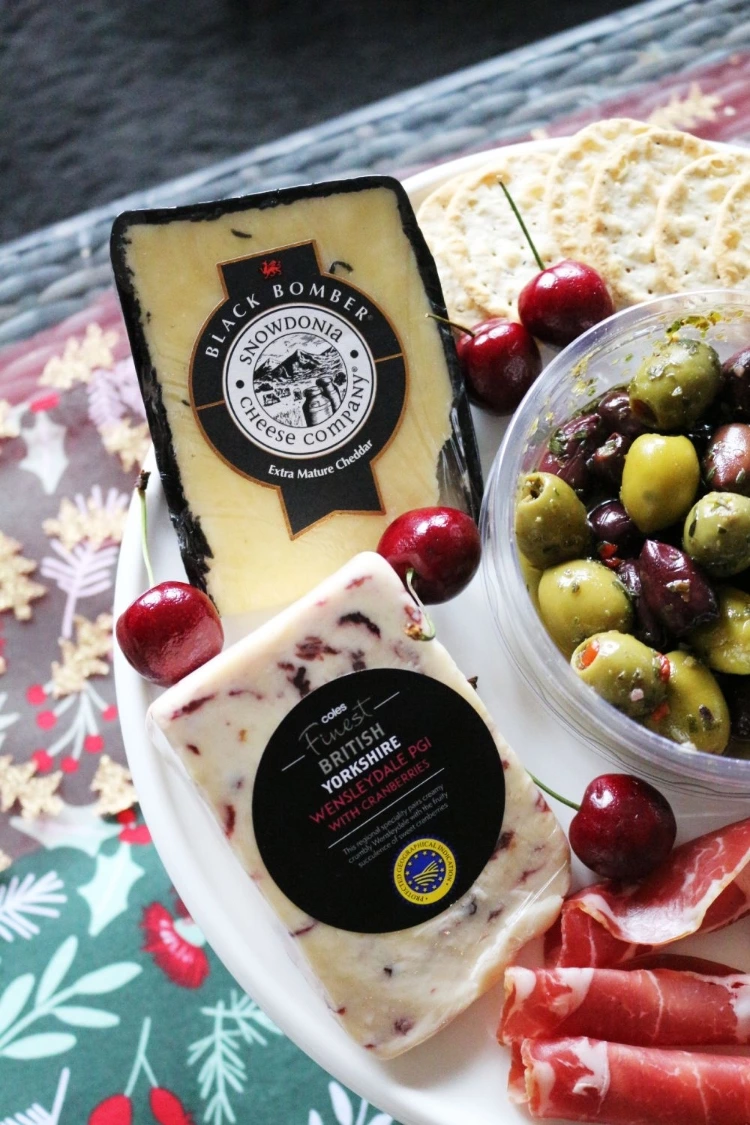 Cured meats
Cheese – we like to go for one brie, one small blue and one cheddar. If you've got people coming over, more selection is always good, but if there's only two of you a small selection is less wasteful. (TIP: You can always pick up small slices of different types of cheese from the deli section of your local supermarket and try a bunch!)
A little fruit, like grapes, melon slices or pineapple chunks
Olives
Crackers (tip: to keep costs down, go for one cheap and cheerful cracker brand and one fancy one.)
For small snack boards, my main tip is to keep it simple and choose food you can cover and eat again. Cured meats are great because, if you don't finish them off, you can pop them in a sandwich the next day.
FOR A LARGER PLATTER:
If you're hosting guests, or want more of a grazing dinner than a small snack, here are some great additions to your board!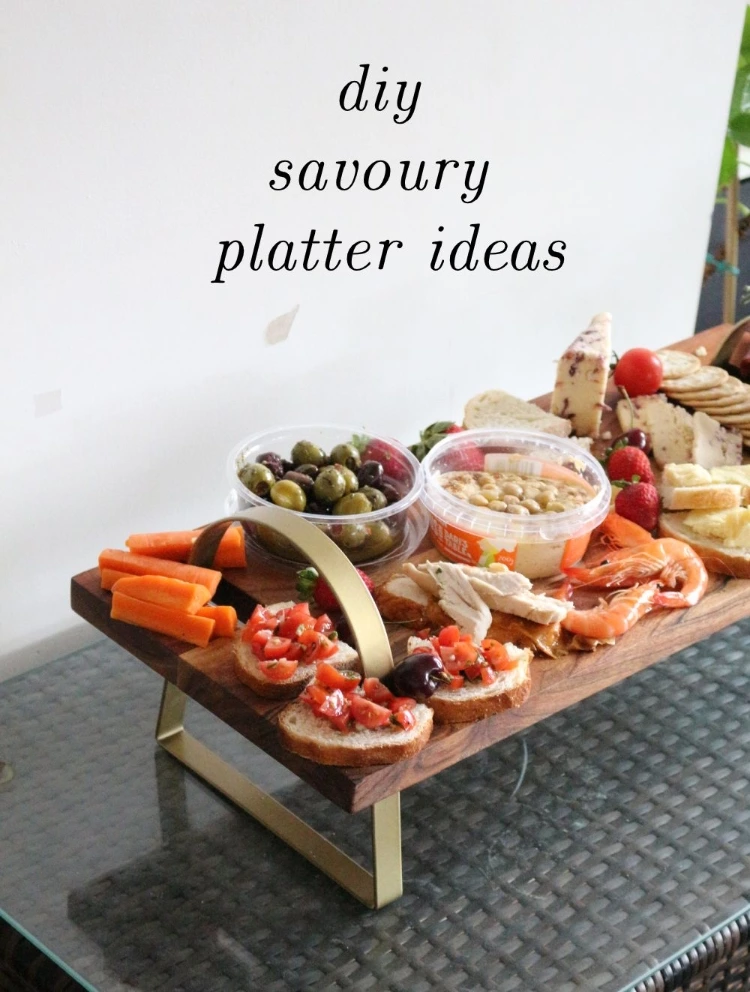 Carrots
Hummus
Tomatoes
Pretzels
Baguette slices (TIP: These pair amazingly with a good brie!)
Cucumber
Even more fruit!
Bruschetta slices
Now, as much as your girl loves a good savoury platter . . . we all know my true love lies with sweet things! For Daryl's birthday I put on a massive cake/donuts/other assorted sweeties platter that was fabulous. Give me the theme of Christmas? Oh, honey, yes please!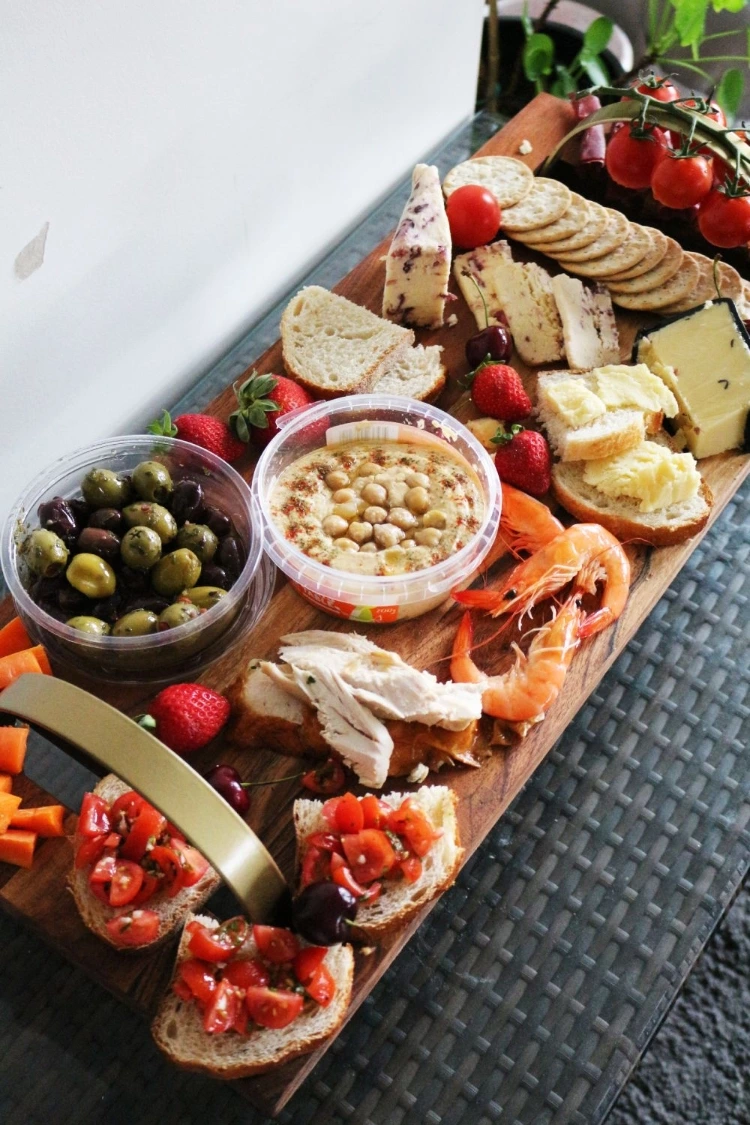 IDEAS FOR WHAT TO PUT ON A SWEET PLATTER:
Again, this really depends on the size of the party you're hosting and how long things will keep for. Don't go out and buy a ton of food, only to throw half of it away!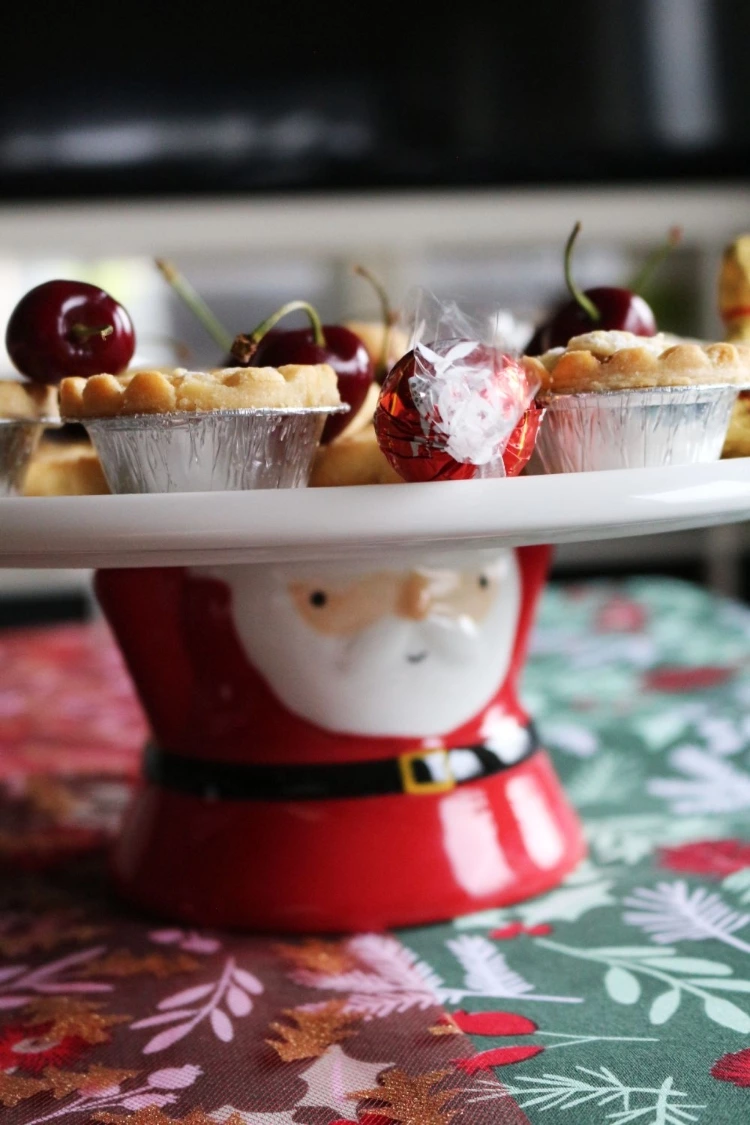 FOR SMALL PLATTERS:
Mince pies (I hate these . . . but they're undeniably Christmassy.)
Gingerbread biscuits
Lindt chocolates
Berries & cherries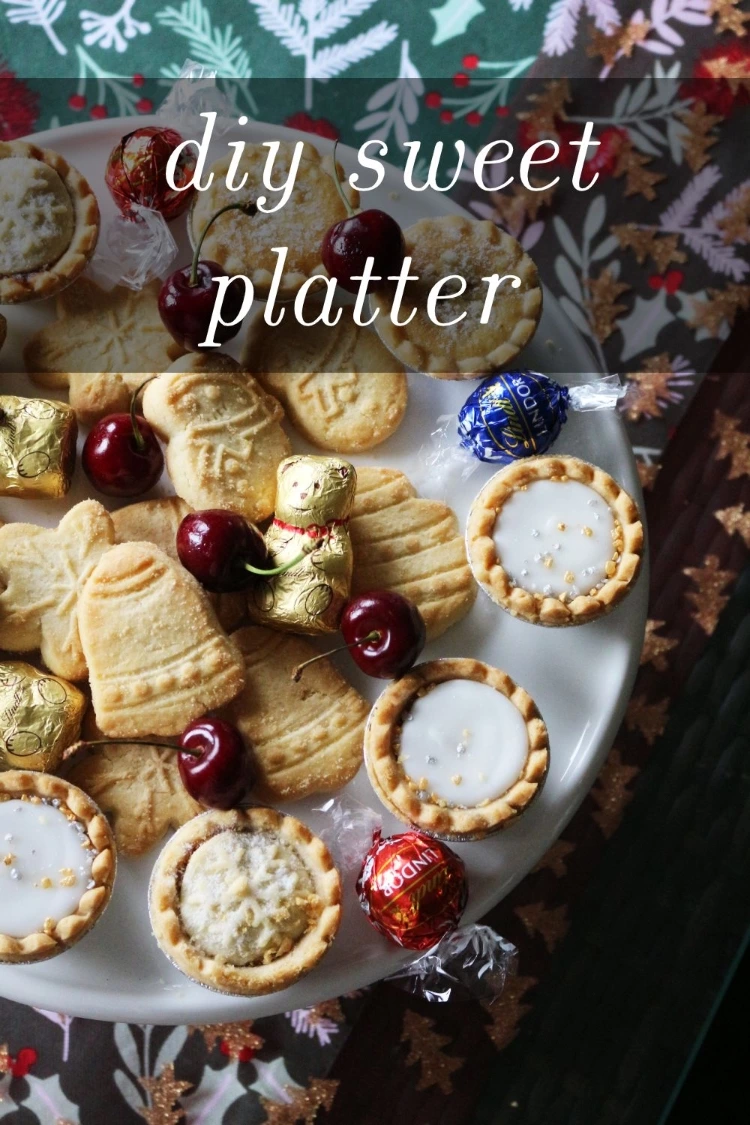 Alright loves, that's about it for this post! I hope you got some inspiration out out of my platter ideas. For those of you in the UK, I know Christmas in lockdown definitely isn't the most exciting idea . . . but hopefully you'll find some ways to make it special!
Did you guys enjoy this post? Are you a fan of food platters yourselves? Would you try any of the platters I created? Let me know your thoughts down below!
Peace,
Instagram // Twitter // Bloglovin' // Youtube // Pinterest