Why, hello there my beautiful internet friends. Today, I am excited to be bringing you the first of a mini series that I may refer to as "The Best Places To Take The Edge Off Your Shopping Cravings Without Edging Into Your Savings". Essentially, what I will be doing is shopping at investigating cheap online stores to discover if they're too good to be true – or if they're total bargains!
See, guys, aren't I charitable? I'm shopping just so I can discover cool places for you. You're welcome.
First up . . . Everything £5pounds.com!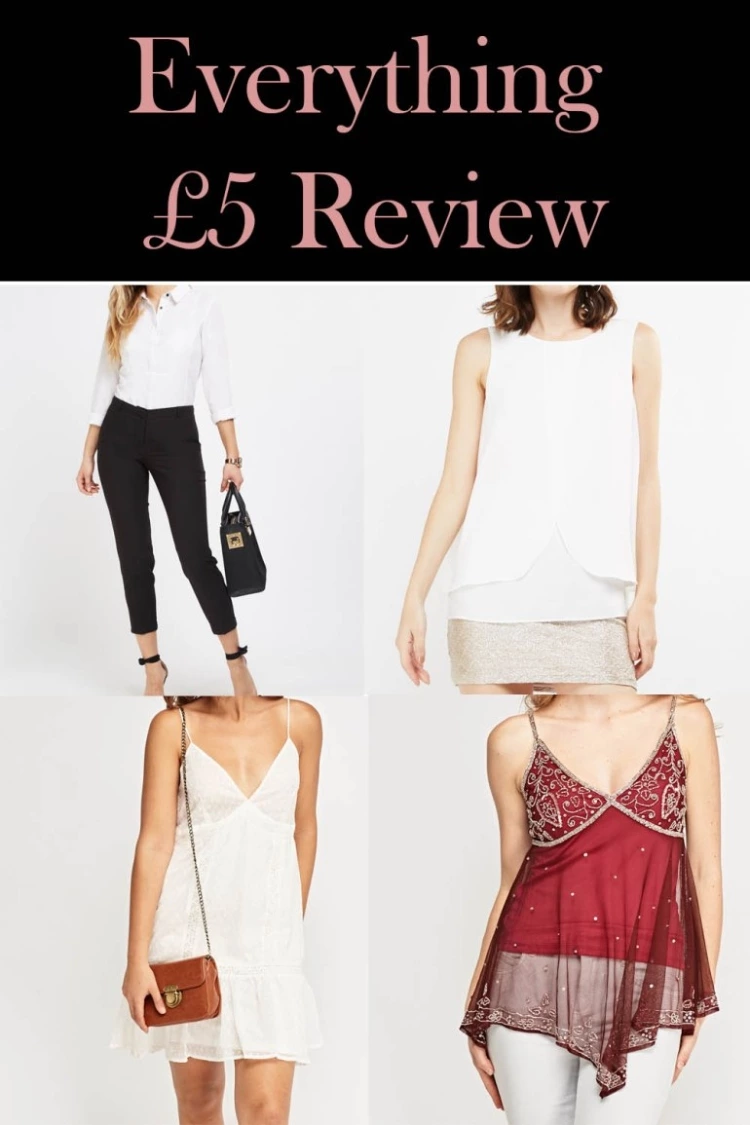 What Is Everything £5pounds.com – and is everything really £5?
Everything£5 is a super cheap online clothing store that sells a massive variety of products from coats to handbags, all for £5. Absolutely everything on the site is £5 only – including shoes. (Which is great because they do really cute loafers and sandals. Just sayin'.)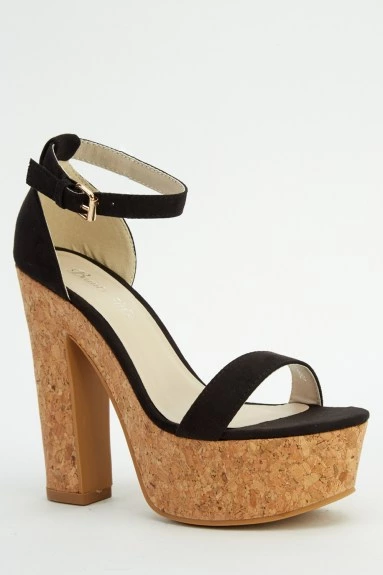 My Everything £5 Try-On Haul & Review Video
If you prefer watching people as opposed to reading my internal dialougue (and would like to see videos of the items I bought adorning my body) feel free to watch my video review.
So, what's the catch?
Uh . . . well, this confused me too – but there is none. The business is UK-based, so everything is delivered quickly and cheaply with that £2.95 Royal Mail service; the quality is surprisingly good and things turn up so it's definitely not a scam! There's even a large variety of products in very cute, trendy styles. Oh, and because it's UK-based the sizing is all correct too.
I mean, I guess the catch is that, because everything is so cheap, you end up spending more?
My Everything £5 Try-On Haul – Casual/Everyday Items
Now, I can tell you how cute and high-quality everything is until the cows come home – but until you see it for yourselves you won't believe me. So let's get onto the try-on haul and review part of this post!
#1 – Embellished Red Cami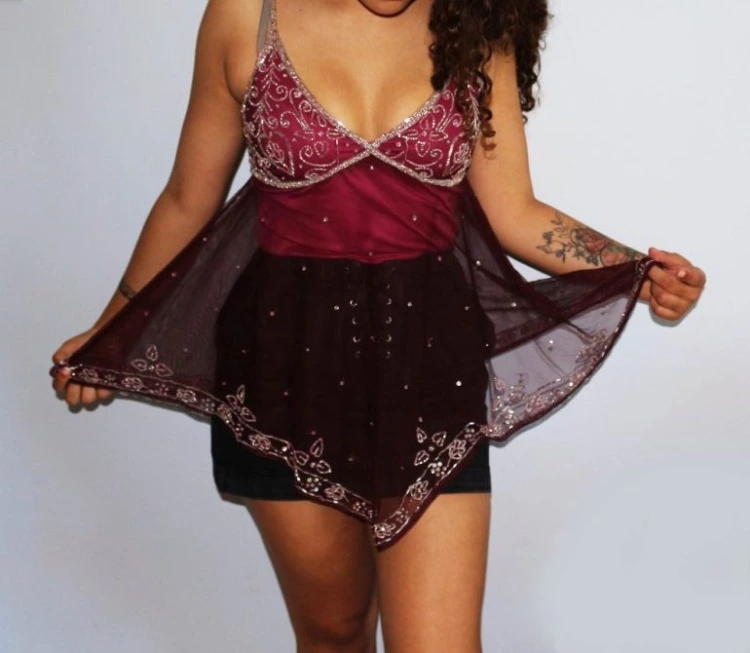 Holy fuck is this beautiful or what? When I saw this really cute and unique cami on their site, I was somewhat torn. A part of me thought "this could be gorgeous", but a bigger part of me thought "oh, come on, Mia – you know it's going to end up being the biggest load of tack you've ever seen".
Have I ever been more pleased to be wrong? It's a no.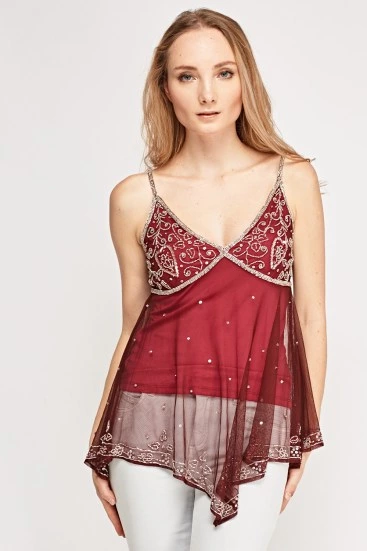 Red Beaded Mesh Overlay Cami – £5
I really love the way this fits and the fabric quality – but what I was more impressed with? The quality of the beading!
#2 – Lacy White Beach Dress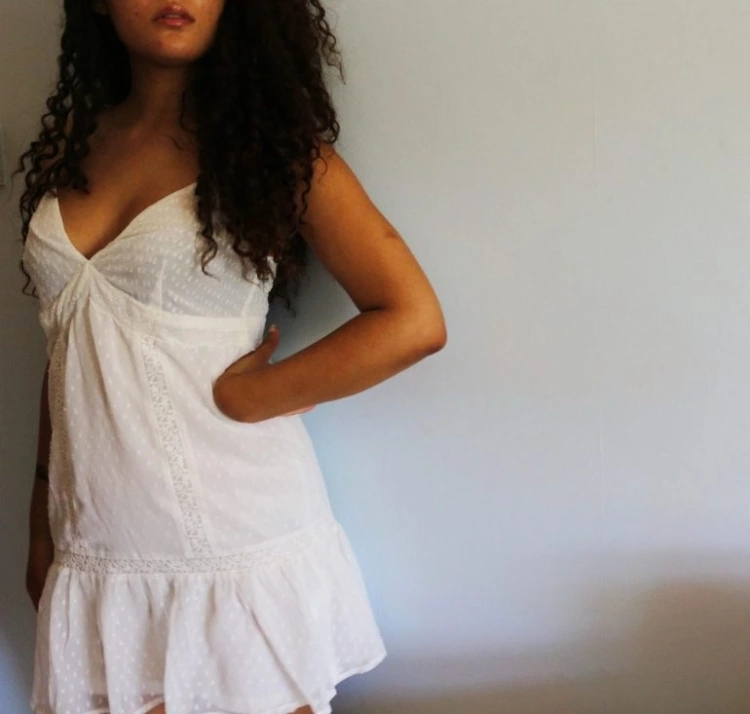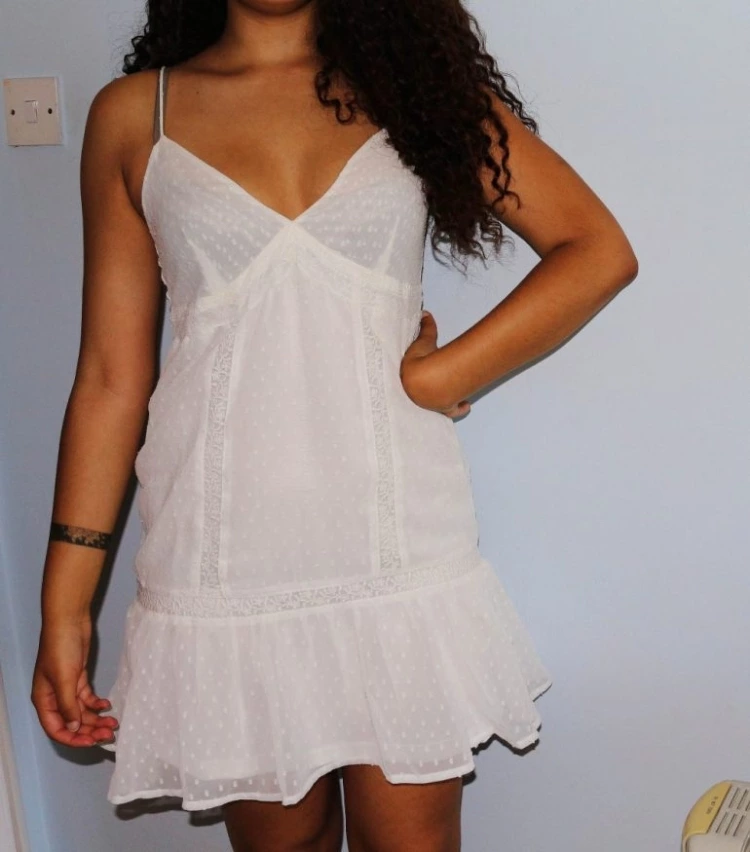 Next up is possibly my favourite thing to come out of this haul – an absolutely gorgeous white summer dress. Unfortunately, I'm useless at taking photos, so I didn't manage to capture all the detailing, but I'm in love with the little lace panelling and the dotty fabric is so cute.
The boob area on this one is a little see through, but if you pick up a white bra it's fine – and there's an underslip included so the dress itself isn't see through.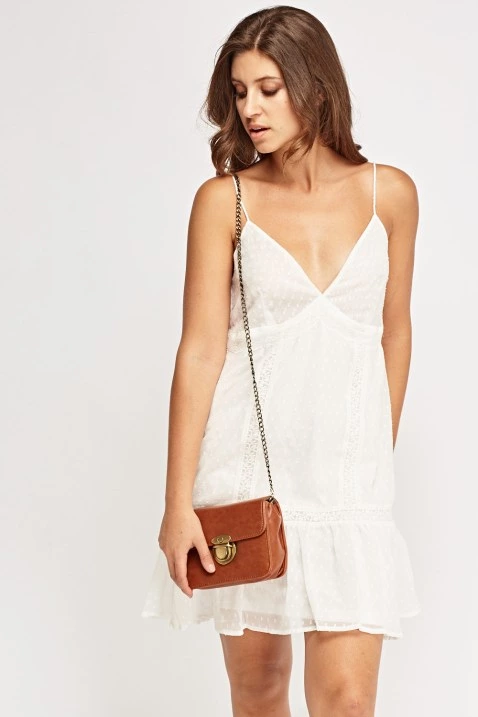 Spaghetti Strap Sun Dress – £5
The Best Place For Cheap Workwear? £5 Smartwear Review
The next part of my haul is dedicated to a few of the more work-appropriate things I picked up – because this is a great place for super cheap work clothes. (While you're here, though, if you care about work clothing – take a read of my favourite shops to buy cute and affordable work dresses from.)
The next two items I picked up were actually part of the same outfit, so we're just going to lump them together.
#1 – White Crossover Cami
This white crossover cami is perfect for the summer heat – it's light and sleeveless, but still work appropriate. Plus, white goes with literally everything, so it's going to get its wear.
I was really pleased with this top; the only (moderate) complaint I have is that the material is not ironable, but when you hang it out the creases go anyway.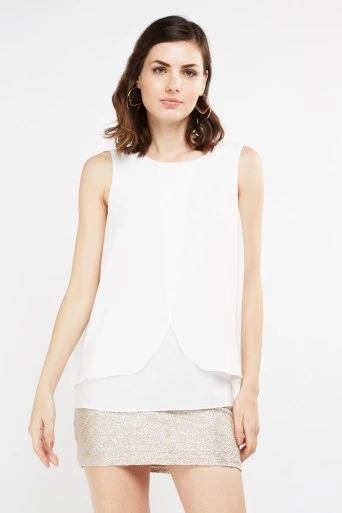 #2 – Ankle Grazing Trousers
I'd been searching for a pair of cute ankle trousers for ages. As it's summer now in the office, they're a great way to keep a 'lil cooler – but still very smart. Now, these knocked it out of the park. The quality was shockingly good – not that your girl's complaining. My only issue wasn't actually an issue with the site; in trousers I can be anything from a 6 – 10 depending on how high up the waist. My butt makes trouser sizing confusing as hell.
As these looked kind of high-waisted, I went for a 6 – but I should've gone for an 8 as they weren't as high-waisted as I initially thought! They still fit really comfortably, so shoutout the fabric, but I have exchanged them for a size up.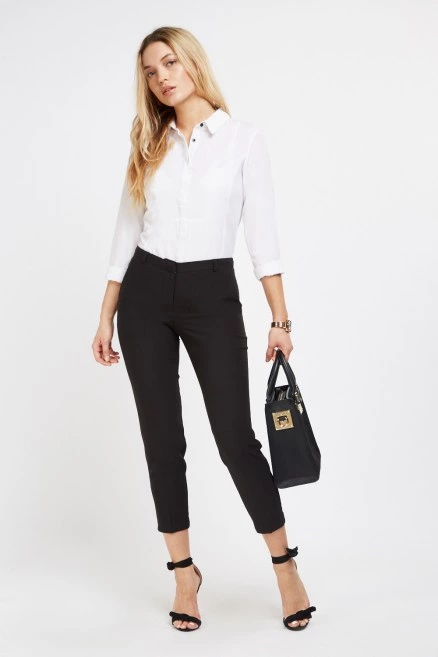 The Overall Verdict
In case you couldn't tell, overall I am very pleased with Everything£5. The products I bought were of a great quality, a fabulous price – and they were really cute. The website has a massive variety of products to choose from too, so I would definitely recommend having a look around for yourself!
I was expecting it to be good for basics, but I was very pleasantly surprised to see how many really unique and interesting clothes they had.
Did you like my picks? What was your favourite item that I picked up? Have you every shopped at Everything£5? Would you? Let me know your thoughts down below!
Peace,

Instagram // Twitter // Bloglovin' // Youtube // Pinterest