Do you want to create your own DIY shadow box? Here are two fun, easy and cute ideas to kick start your creativity. Affiliate links in post!
Hello, beautiful people, and welcome back to my corner of the web. I hope you are all feeling ready to get crafty with me – because, let me tell you, today's post is a fun one.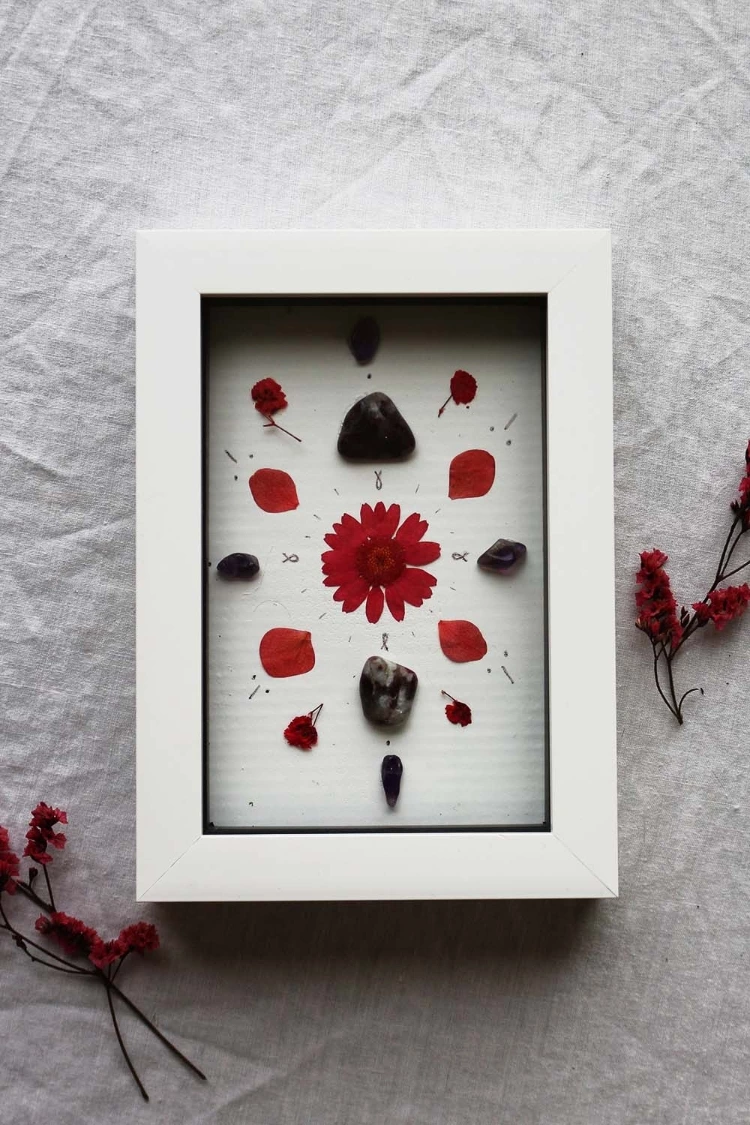 The thing nobody tells you about running a craft blog is that coming up with craft projects can be kind of tricky. Not the inspiration side of things – my head is filled with too many ideas, if anything! But selecting the good ones? Now, that's a challenge.
You see, there's a fine line to walk – what do I actually want to create versus what do people want to see? Just because I love the idea of something (DIY mindful colouring book made out of handmade paper? I'm still obsessed.) doesn't mean other people will.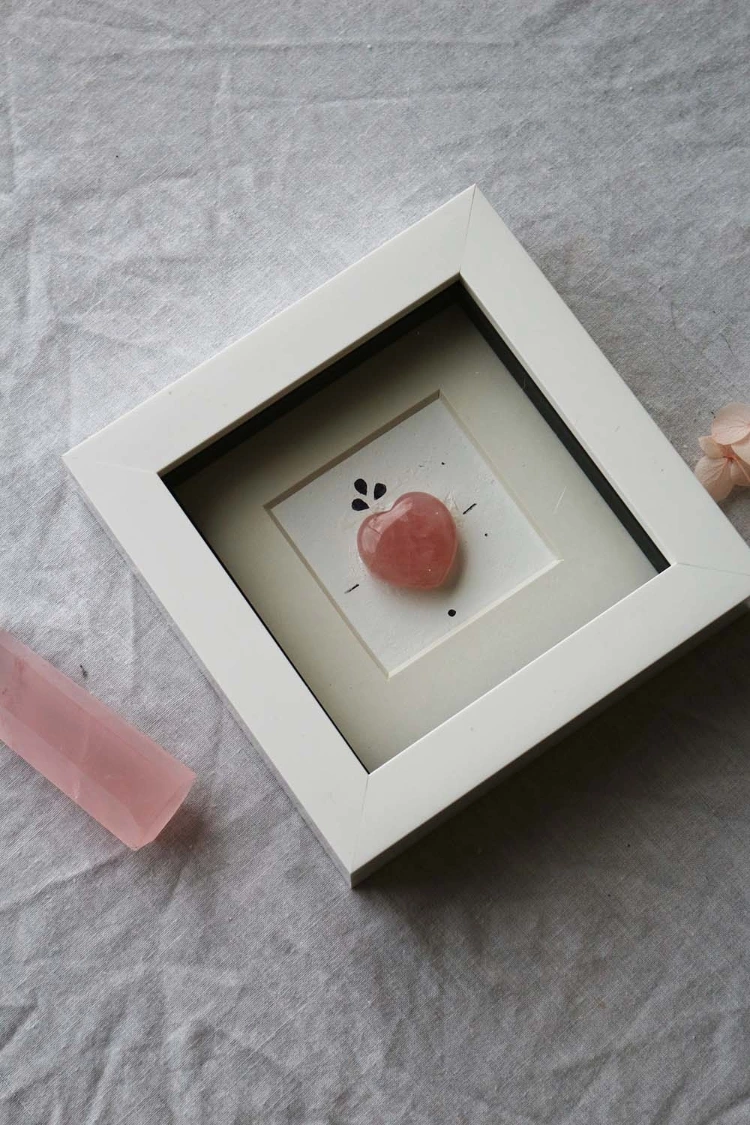 I want to create things that are fun and unique – but I also want them to be practical and achievable.
When I plan out crafts, they typically fall into three categories:
Things I really want – to the point that I don't care if they perform well (like my DIY marble plant stand. Are people searching for that? No. Do my audience care about plants? Not really. Did I want it anyway? Absolutely.)
DIYs I think my current audience & social media will enjoy (like my giant Urban Outfitters dupe floor cushions)
And, lastly, craft projects people are searching Google for
However, today's project? Well, it's a beautiful blend of all three. We're going to be tackling DIY shadow boxes – with two different ideas you can try at home. Shall we jump straight in?
VIDEO TUTORIAL
As always, I would love it if you watched this tutorial in video format and subscribed to me over on Youtube too!
IDEA #1 – HOW TO MAKE A SIMPLE SPECIMEN BOX
We are kicking off with a winner. These DIY crystal shadow boxes are so easy to make – and they're beautiful bohemian home decor pieces!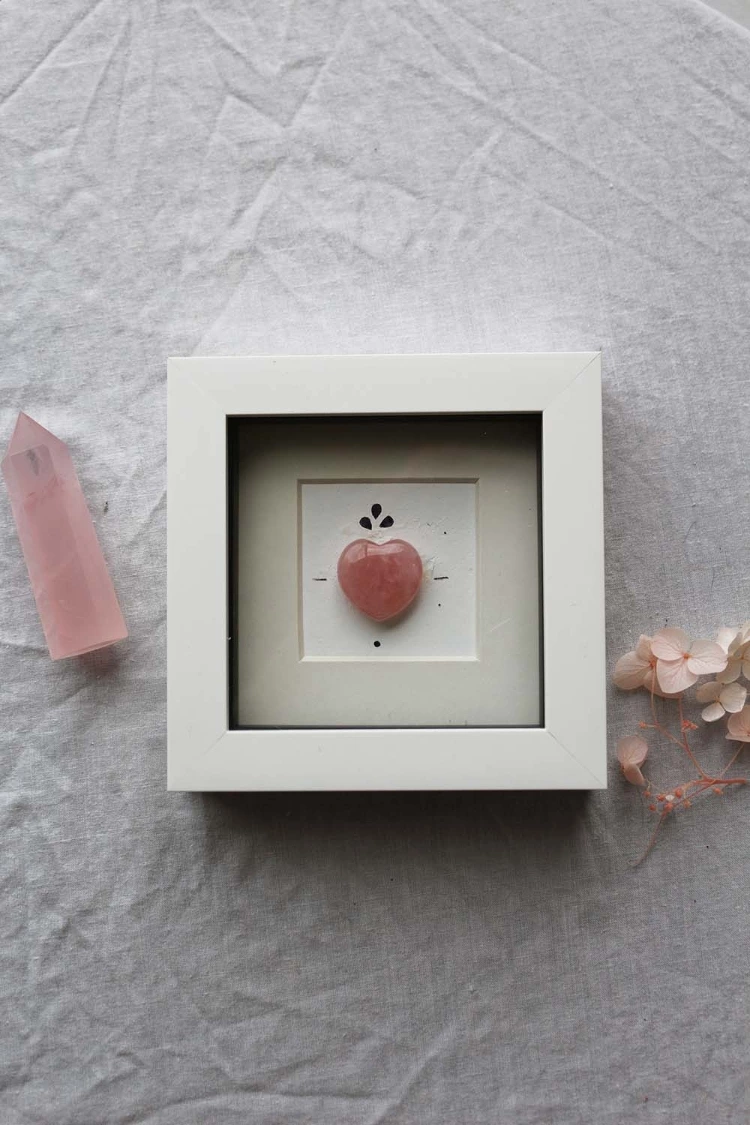 WHAT YOU NEED:
STEP BY STEP FOR CRYSTAL SHADOW BOXES:
Position your crystal in the centre of the frame
Optionally, add a frame insert (I think this is great for the more minimal designs!)
Use a fine line paint marker to add detailing around the crystal, or write its name & meaning
See – how easy was that? And the finished product is so gorgeous too!
Shall we get to next on our list of DIY shadow box ideas?
IDEA 2 – MAKING SACRED GEOMETRY CRYSTAL BOXES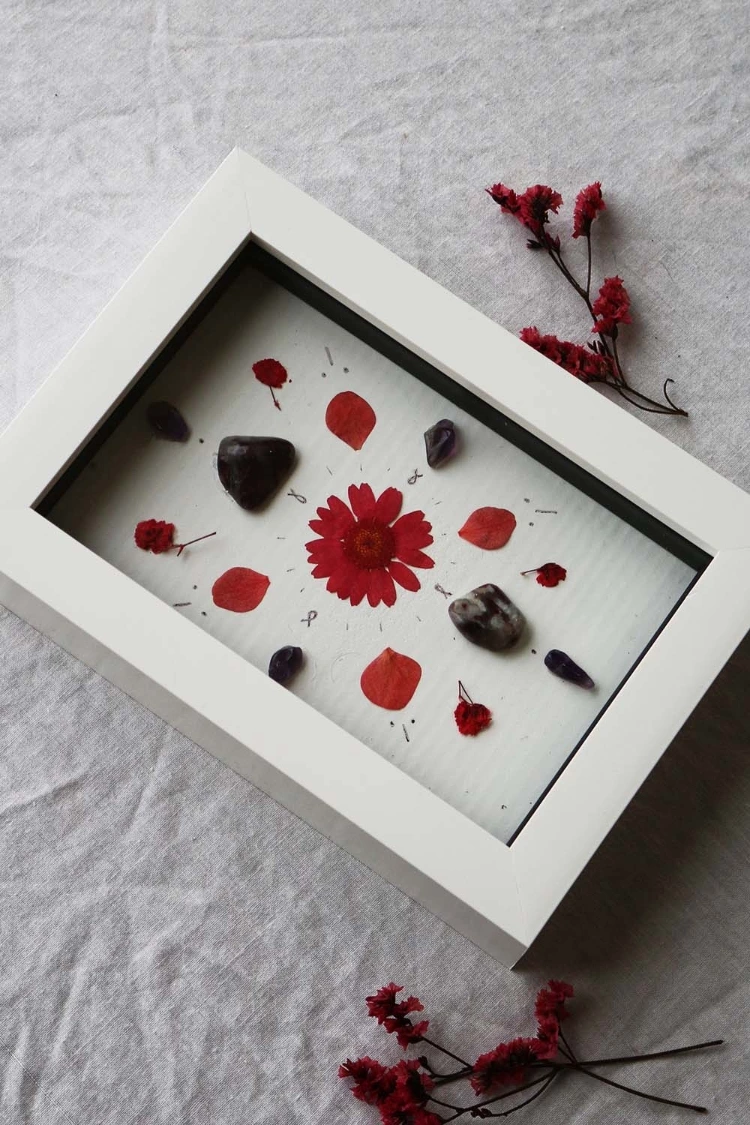 Our next idea is little bit witchy, a little bit vintage . . . and a whole lot of cute! In fact, it works as a perfect continuation to my everyday-magic DIY series.
If you missed that, it's where I created some witchy DIYs for Halloween that you can keep up all year round. You can either read it here – or check out my video below.
WHAT YOU NEED:
Pressed flowers
Hot glue
Paint markers
Shadow box
STEP BY STEP HOW TO MAKE:
Take your small crystals and figure out an arrangment you like. Personally, I find symmetrical patterns or manadalas to look best.
If you want to add any pressed flowers to your design, pop them in too!
Once you've settled on a design you like, use a dab of hot glue on the back of each of your crystals to adhere them in place.
Leave to set for 10 minutes before hanging your shadow box up!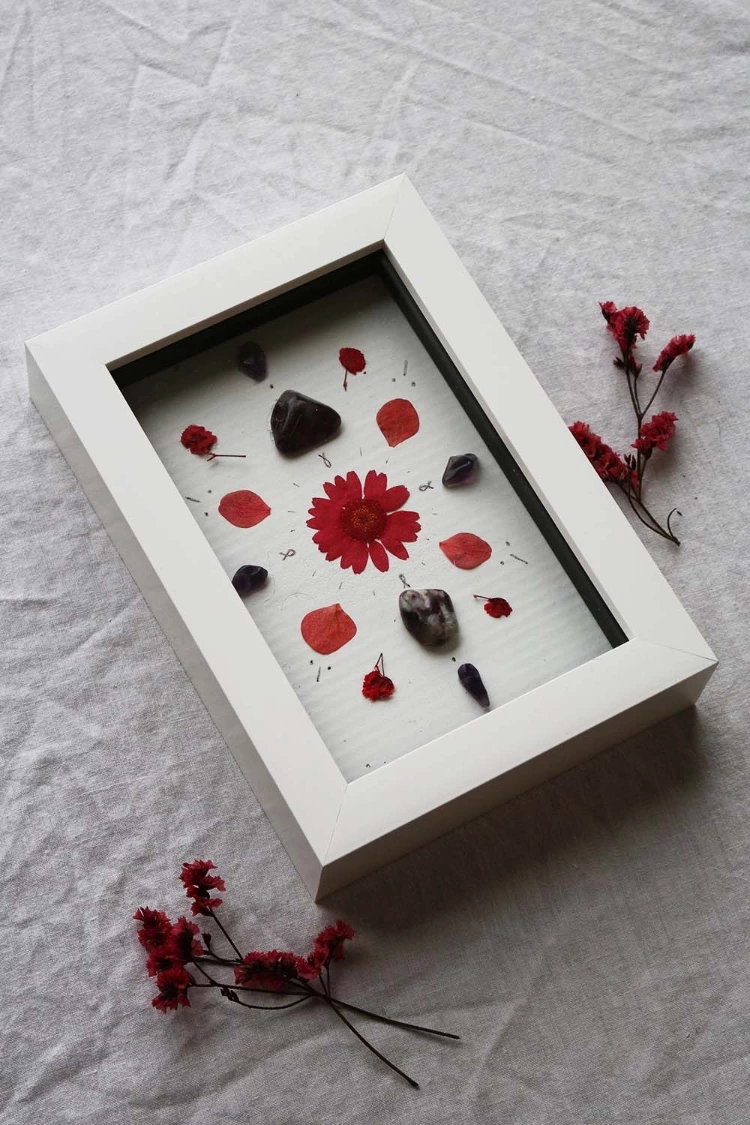 And those are my two DIY shadow box ideas! I hope you guys enjoyed this post. I found an online store having a big stock clearance, so I picked up these little shadow boxes and wanted to create something cool with them. Hopefully I succeeded!
Alright, my loves, we shall end at the end. Would you recreate these yourself? Which was your favourite? Let me know your thoughts down below!
Peace,

Instagram // Twitter // Bloglovin' // Youtube // Pinterest