What the actual fuck is time and where is it going? I'm a few months off yet (thank god) but my baby website is almost . . . one? How did that even happen?
Hello, my gorgeous, intelligent and brilliant fellow bloggers. How's it going? Today, I'm going to be freaking out over the fact that I've been writing on this site for almost a year now! Kidding. That would be super boring to read, I'll be doing that internally. No, today I will be sharing a little checklist of things I think every successful blog should have – and that I'd like mine to have by the time I reach 1.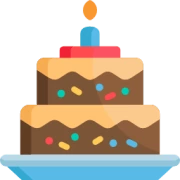 That way, I have people holding me accountable to my goals (yay peer pressure!) – but hopefully you guys will also be able to pick up some useful tips for your own blogs! Now, I'm by no means saying that you need to do all these things to be a "real" blogger – they're just suggestions and things that can genuinely really help your site out.
Plus, you know, I needed something to actually force me to do these things.
If you're a regular round these parts of the internet, you'll already be familiar with my collab month – but I'll refresh your memory anyways. For the month of April, every post I make is going to be a collab! This is my fifth and it is with the beautiful Sarah from Vintage Tea Rose.
While I'm going to be sharing 10 things you need to do before your blog turns 1, Sarah is going to be sharing tips of her own, so make sure you take a read of her post too. (I'm secretly hoping there'll be some photography tips in there – her photography is gorgeous.)
Anyways, without further ado, here are the 10 things I think your blog needs before it turns 1 . . .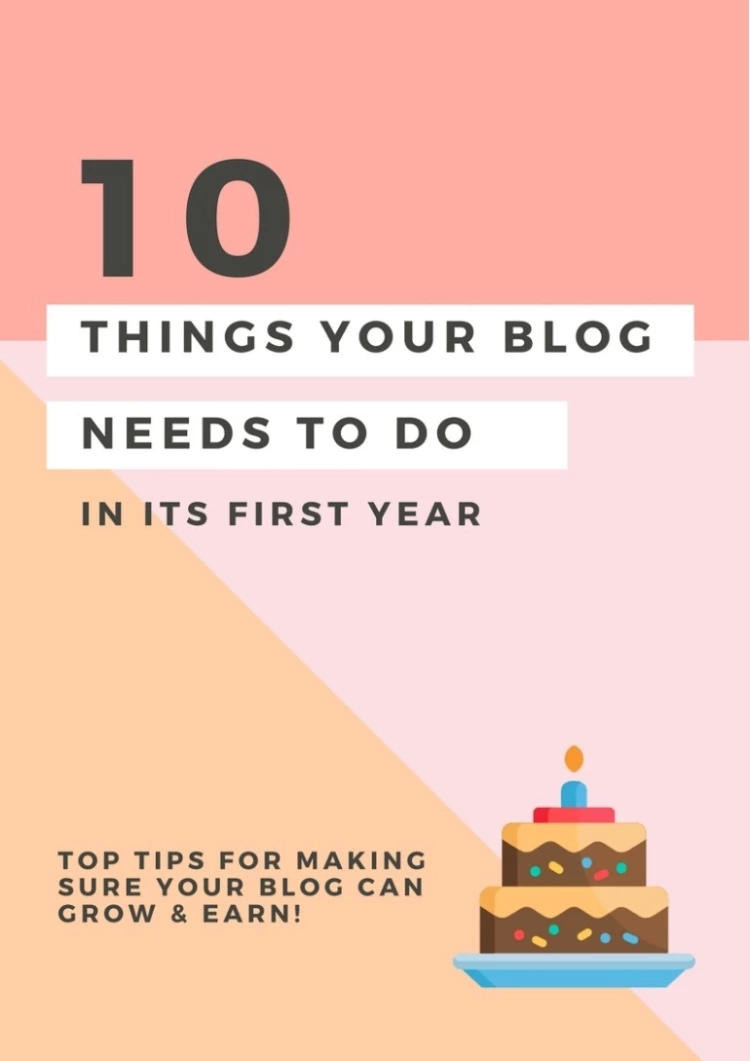 1. Start an email list
Everyone and their mother is always on about email marketing . . . and for good reason. Emails are ways to directly talk to your audience. How many people will drop by your blog, love it, but not be WordPress users? If you're optimising social media and SEO properly, a lot. How do you keep them around and informed?
Emails.
Plus, emails are a great way to add extra content for your followers. I was toying around with having an email newsletter where I drop in weekly blogging tips or weekly wishlist finds. Nothing too time consuming for people – but a nice little "thanks for sticking around, have a treat!".
This leads me nicely to my point: sign up to my email list. I'm not sending emails yet, but I have some cool ideas to try out!
2. Set up Google Search Console (and, if you can, Google Analytics)
For those of you who don't know what Google Search Console is, it's a completely free – and completely brilliant – tool provided by Google that allows you to monitor your search traffic and see what people are finding your site on.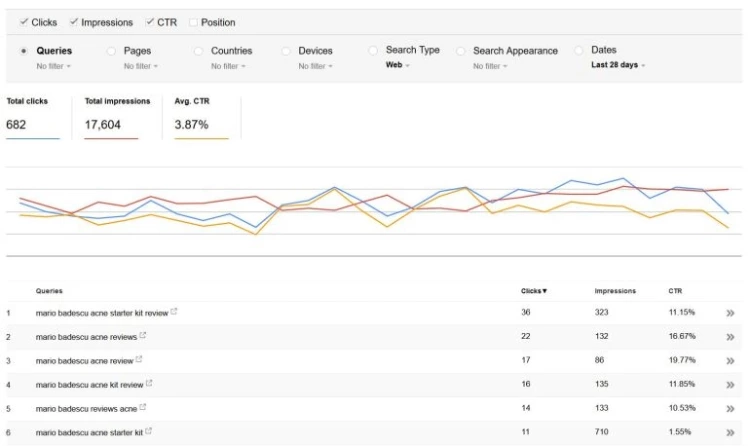 This can then help you to optimise pages (if they have low conversion rates or rankings) or create new content that you know will probably rank well. If you're like me, and a WordPress.com user instead of self-hosted, you can only use Search Console. If you're self-hosted, you can also use Google Analytics – which is even better.
3. Own your own domain
If you're on WordPress.com, this is only $12 a year – and if you're self-hosted, it's even cheaper! But the benefits of having your own domain outweigh the cost so heavily, it's a bloody bargain regardless.
Owning your own domain makes your blog look professional (and in our shallow, materialistic world that's what counts!), but it also positively impacts your search engine results.
4. Have some blog-specific socials
Grow that network!
5. Learn to use Canva to make Pinterest worthy images!
Like this conveniently placed one!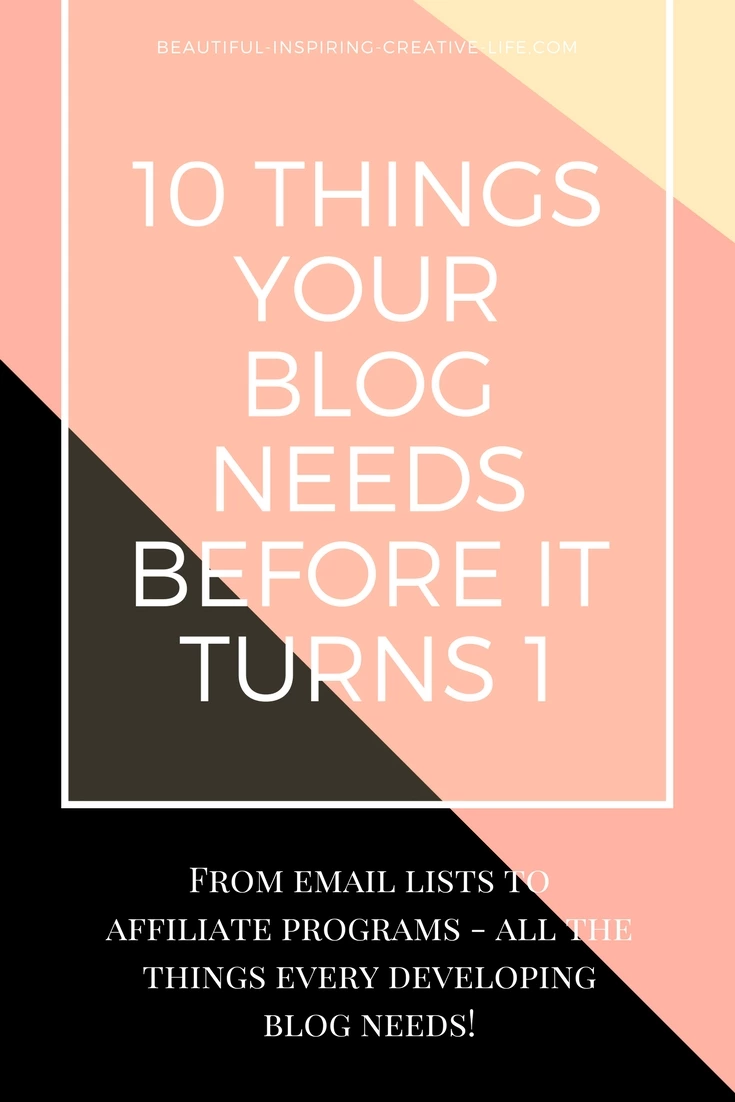 Pinterest is such a massive goldmine of blog traffic . . . if you can break into it, at least. Creating graphics that will get seen, repinned and clicked on seems tricky when you first start blogging – but it's actually one of the easiest parts of creating content. How? With the help of the 100% free Canva.
6. Be signed up to some affiliate programs
Affiliate programs are, in my opinion, the best way to earn money as a blogger. They're super easy to join – and pretty much every online store offers one. If you're unfamiliar with what an affiliate does, here's the rough process:
You sign up for the affiliate program of a store you like (for example, Missguided or ASOS)
You write a post wherein you happen to mention a product from said store (maybe an OOTD or a wishlist)
You create an affiliate link to said product
If people buy the product through your link, you recieve a small comission
If you're looking for good affiliate programs to start with, I highly recommend Amazon Affiliates – or just search "INS STORE NAME affiliate program" for any store you'd like to sign up for.
7. Make some internet friends!
I honestly can't recommend this step enough. Blogging is boring when you're lonely; you need a community. You guys already know how important I think networking is, but it goes deeper than that – building real, genuine connections with people in the blogging community is a great way to keep yourself engaged and motivated to blog. Plus, internet friends are fucking awesome.
8. Hold a giveaway
Great time to mention:don't forget to enter my 2k giveaway – there are lots of pretty crystals involved!
Giveaways are a fabulous way to give back to your community – and gain extra exposure!
9. Do a collab post
Free content ideas? Tick. A great opportunity to reach another bloggers audience? Tick. Building your relationships with other bloggers? Tick.
Collaboration posts are great for a whole bunch of reasons; why haven't you tried one yet?
10. Make your bloglovin' and social links easily accessible
I need to do this one! While, as a WordPress blogger, I tend to be lazy and focus on other WP blogs . . . there's a whole world of other bloggers out there! However, without having my socials instantly accessible, how are they going to follow my blog? The same goes for you guys – make sure all your socials are easily found so you aren't losing followers along the way.
Okay, kiddiwinks – that's us done! Hopefully, you picked up some useful things to add to your to-do list. Don't forget to take a read of Sarah's post for even more blogging tips! Between the two of us, you're going to be dominating the blogosphere by next week.
In case you missed my "What's Coming Up In Spring!" post, this is the first of an entire month of collab posts! (Exciting stuff, right?) Make sure you're checking in regularly to discover some awesome new content creators – and some awesome new content. Remember, if you want to get involved, feel free to leave a comment or shoot me an email at: crystalsandcurls@mail.com.
Also, don't forget to check out my 2,000 follower blog giveaway! It's international, I have awesome things up for grabs – and you can enter all the way until April 30th.
Have you done all of these things? Are there any that you're going to try? Also – isn't it crazy that my blog is almost one? I remember some of you gorgeous people commenting on my first blog post! Let me know your thoughts down below,
Peace,

Instagram // Twitter // Bloglovin' // Youtube // Pinterest