Looking for some DIY ideas to fill pressed glass frames? Here are 6 you simply have to try! Affiliate links in post.
Hello, beautiful people, and welcome back to my corner of the web. Today is the first day of November – so I hope you're all ready to enjoy the last non-Christmas themed post you're getting from me! As of tomorrow, Santa is here.
If you guys read my DIY crystal shadow box ideas post, you may remember that I went on a bit of a photo frame haul. (And, yes, you should go check out that post. Super cute wall decor ideas to be tried!) I didn't just pick up shadow frames, however – I bought a fair few pressed glass ones too.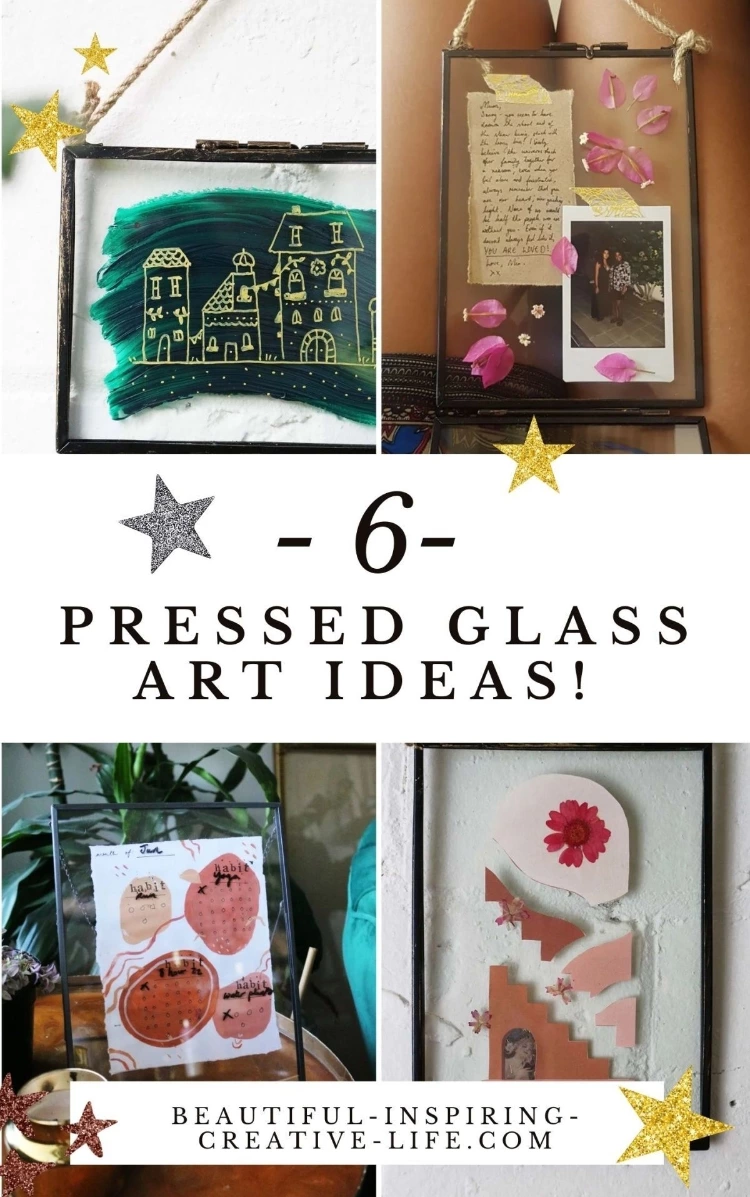 Now, we've all seen flowers in pressed glass. And, sure, it's cute. Very cute, in fact. However, we are not basic bitches here; we like to switch it up a little bit. Improve on the ideas we've seen here, there, and everywhere – and put our own personal touches on them.
So today, I wanted to share with you 6 unique and beautiful DIY ideas for pressed glass frames. Let's do it!
VIDEO TUTORIAL:
AS ALWAYS, I WOULD LOVE IT IF YOU CHECKED OUT THIS TUTORIAL IN VIDEO FORMAT AND SUBSCRIBED TO ME OVER ON YOUTUBE TOO!
IDEA 1 – Paint Directly Onto The Glass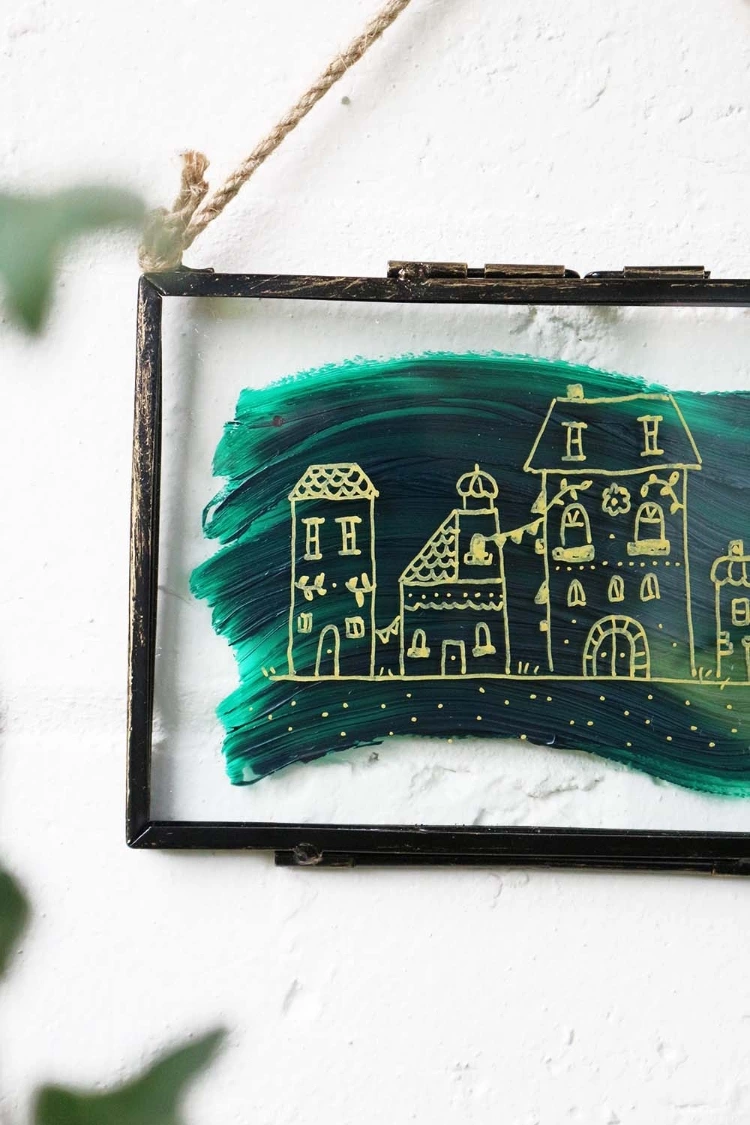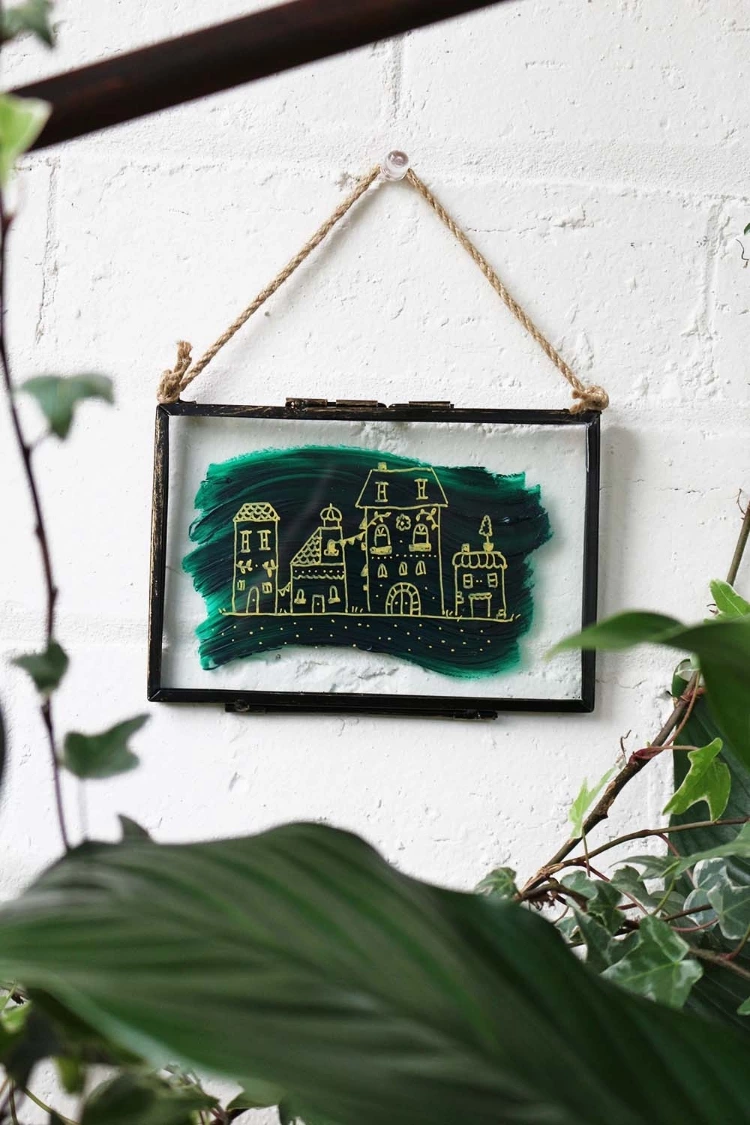 If you're a skilled painter, you could get really creative with this idea. However, if you're a beginner like I am, have no fear! I came up with an incredibly easy artwork idea – and all you need is a base colour and a fine line paint marker!
IDEA 2 – Paper Butterflies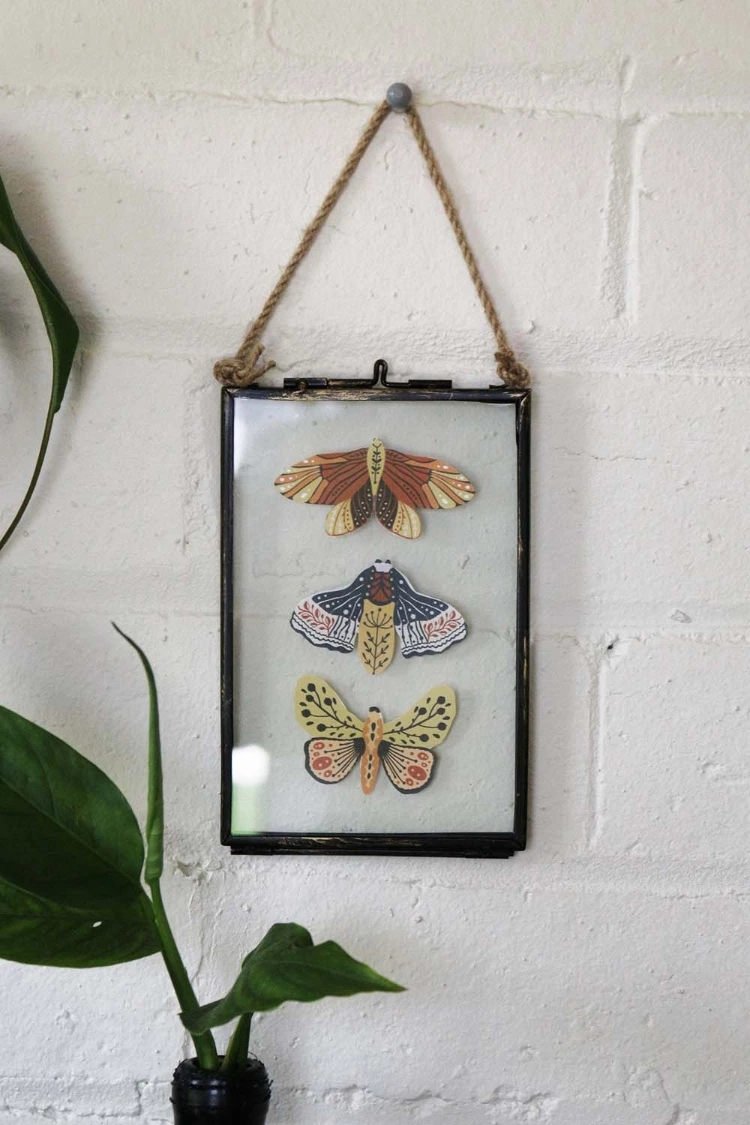 Our next idea is another one perfect for beginners. (And those of you who also like Canva!) You don't need any fancy equipment, other than a printer – and the butterflies I used were straight from the Canva library!
INTERESTED IN TRYING CANVA PRO? USE RAKUTEN FOR 40% CASHBACK – AND A FREE $30 SIGN UP BONUS!
IDEA 3 – Collage Artwork
Anyone that's been following me since my mainly-bullet-journal-content days will remember my obsession with collages. I don't know why, but I freaking love them.
There are definitely better ways you could utilise collages in pressed glass frames – but, for a first attempt, I quite like how this boho frame came out!
IDEA 4 – Memory Frame Gift Box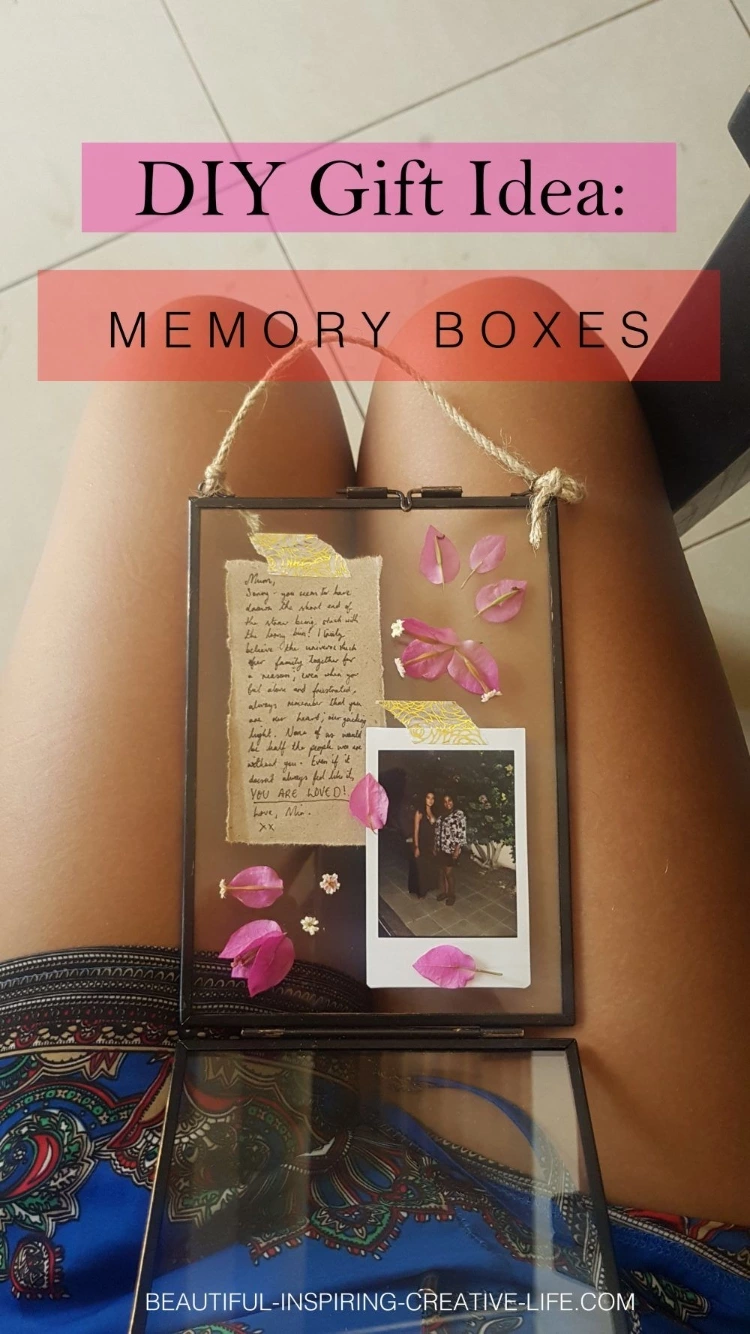 Ah – the post that kicked it all off! My hanging memory frame pressed glass post was the first DIY project I ever shared on this blog. How far we've come!
This is a really fun way to display photos of family and friends – especially Polaroid snaps!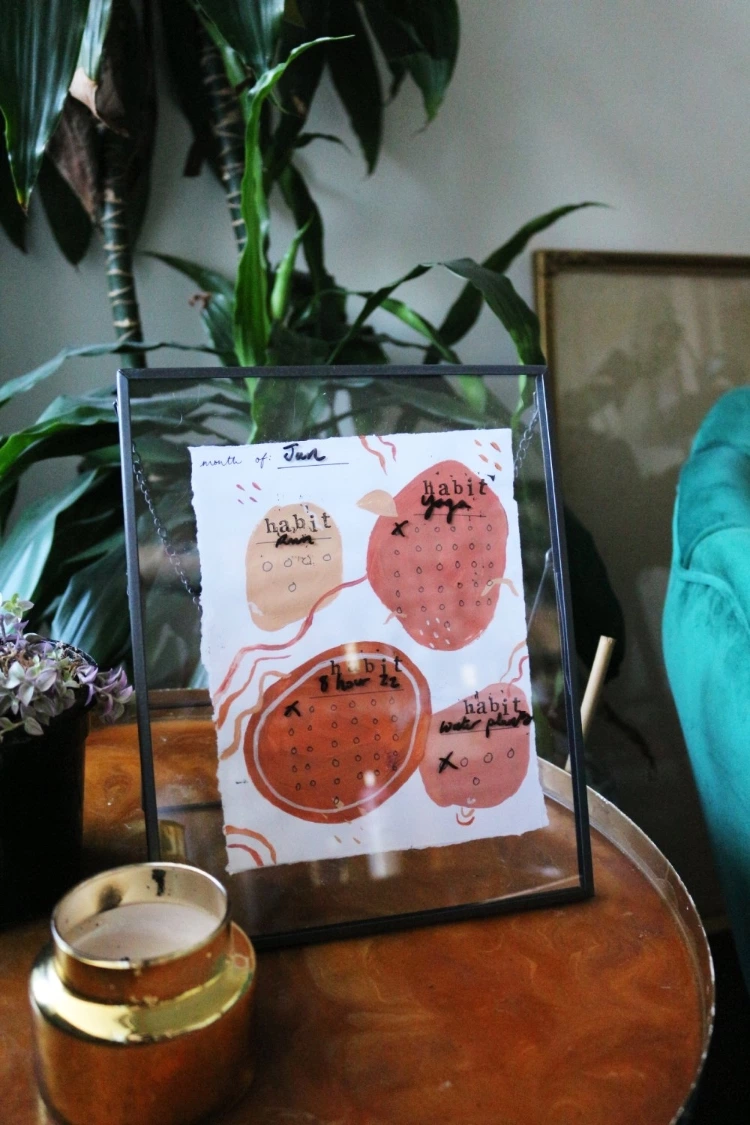 I shared this post with you back in January and it's actually an IKEA hack! Not only does this craft make for a cute boho home-decor piece; it's also functional and practical for day-to-day life.
IDEA 6 – Dry Erase Daily Whiteboard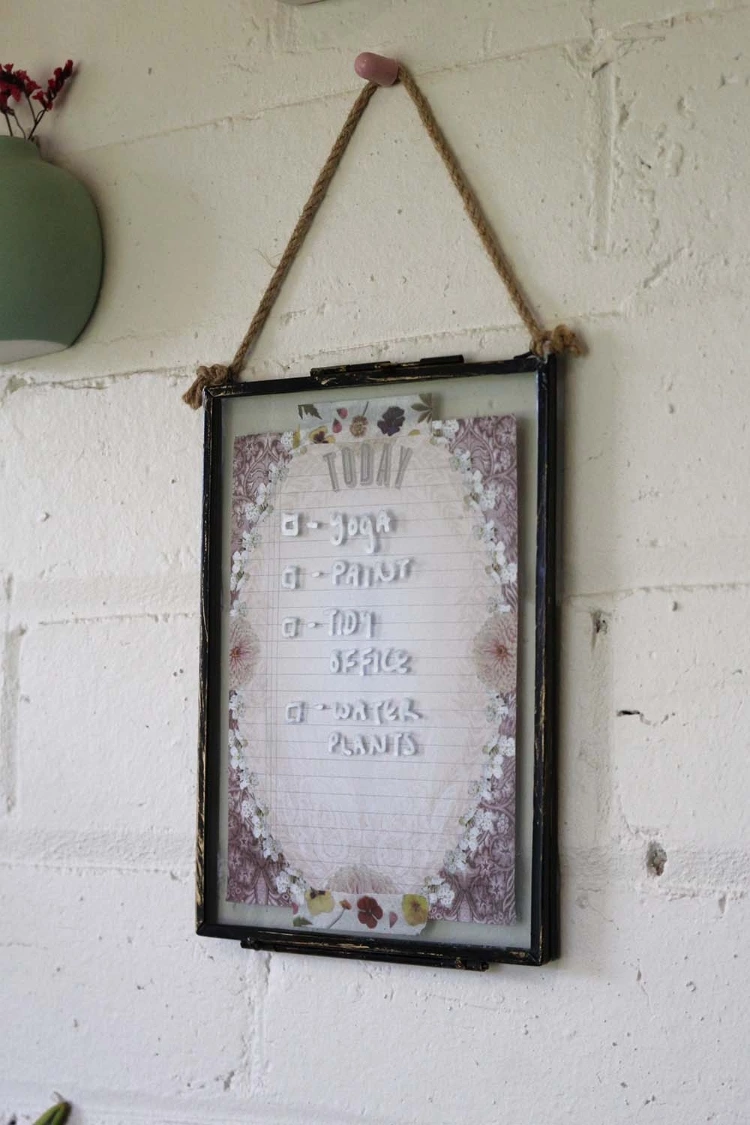 One of my favourite ways to utilise cute photo frames of any kind of to make a dry-erase whiteboard. These are such a practical addition to any household – we use whiteboards for daily to-do pads, meal planning, important notes and more!
Again, these are super easy to create – all you really need are dry-erase whiteboard markers!
I hope all you lovely people enjoyed these ideas. As you may remember from my last post, an office makeover, I have featured some of this artwork on my gallery wall! If you want to see that in action, have a watch of my makeover video below.
Alright, my loves, we shall end at the end. Which of these ideas was your favourite? Would you try any yourself? Let me know your thoughts down below!
Peace,

Instagram // Twitter // Bloglovin' // Youtube // Pinterest