Warning: (planner) porn ahead. Raw, filthy, unfiltered dirt. The kind of thing that will make you shudder in revulsion, yet keep looking in morbid fascination. The kind of thing that you'd dump your boyfriend over. The kind of thing your internet provider will quietly note down your IP address and anonymously send it to the police over. Don't say I didn't warn you.
Hi, you hedonists; how we doing this fine day? We are 3 days into 2018, which is an insanity of it's own kind. I know it's only 3 days, but they've flown by – and the UCAS deadline is in eleven fucking days. I actually can't; I've been reduced to an internet meme.
However, that's not the point of this post. What is the point, you ask? Well, my dear friends, the point of this post is the ever-seductive lure of stationery – namely, planners. If you've been following me for a while, aside from a heartfelt congratulations on your taste in internet content and a thanks for putting up with my shit, you will know that I am obsessed with planning and journalling; God only knows how many times my bullet journal has been mentioned on this blog! (In fact, it was mentioned in the last post . . . )
But we aren't here to talk bullet journals; we're here to talk planners and agendas. Those sturdy, prewritten handy pockets of productivity that you can use to get your shit together with little to no real effort. Isn't it great? Now, I could use this time to sell you on planners and how much they can – and, if you use them, will – improve your organisation and generally your overall life – but . . . I don't want to waste time telling you what you already know.
Which is that planners rule and when our seahorse overlords rise up against us, we should sacrifice the children first to protect our precious paper.
Now, as you can probably imagine, I'm pretty– okay, very fussy when it comes to planners. Lined? No. No monthly overview? Well, I need one. Paperback? Not my cup of tea. Ugly? Life's too short for that nonsense.
My trusty Papaya Art for some bizarre reason didn't release a calendar this year, breaking my heart a little, so I was thrown to the wolves and left to fend for myself in the wilderness of Kate Spade's and own-brand lined diaries. I won't lie to you; it was hard. However, I have prevailed and come out on top . . . with a walk-through of my 2018 planner and 8 of my top picks for you. Watch le video – it's 2 minutes long and I describe all the important (ish) bits.
1. Heidi Swapp Memory Planner
So the top spot on my list has to go to my planner of choice, right? I'm using this as a blog planner, but you can use it for your everyday life. It comes fully set up for you (a lot of ringbound planners that utilise inserts, like this one, don't, so that was a nice surprise) and it's so sturdy when I found it I wanted to cry a little bit.
For me, I like my planners to be ringbound and with that folder kind of cover – purely because I tend to take on a lot of projects throughout the year, which means I end up needing like 5 or 6 additional sections and I add in a hell of a lot. Plus, I love to have tangible memories, so I often include stuff like tickets, emails, cards, etc. This means I need room, but I also need something that can protect my shit.
Heidi Swapp's memory planners are perfect for this; if you're in America, you're in luck because her whole (amazing) store is available to you. If you're like me and in the UK, the only retailer is currently Hobbycraft.
Heidi Swapp Memory Planner – Hobbycraft – £30* – Affiliate Link
2. Law Of Attraction Planner
My next favourite planner pick absolutely has to be the Law Of Attraction planner. Firstly, my mum has this and it's insanely pretty – but it's also so motivational and, even better, actionable. I'm a big believer in the Law Of Attraction and manifestation (mainly because that shit works!) and I actually have a seperate notebook that I use just to write manifestatins down in because they work so well . . . but this planner is perfect for those that want a guide to using manifestations and implementing the Law Of Attraction into their daily life.
For me, it's a little too rigid – you can literally plan your day by the hour, which works amazingly for some people, but filling in planners to that degree doesn't work too well for me (hence why my personal planner is a bullet journal where I completely control how much or how little needs to be written). That said, this has to be my next-favourite planner purely because the potential for absolutely life-changing productivity is there, so if you want to be organised, but aren't quite there yet and need some guidance . . . this is the planner for you – and it's available in the UK and the US.
Law Of Attraction Rose Gold Planner – Amazon UK* – £29.95
ON SALE – Law Of Attraction Rose Gold Planner – Amazon US* – $23.95
3. Master Plan 2018 Diary
This one's a little more a quirky – and I love it!
My Master Plan 2018 Planner – TK Maxx – £7*
4. 365 Bullet Journal Guide
Again, we all know that I live for bullet journalling . . . but I appreciate that a lot of other people don't, or want to get into bullet journalling but aren't sure how to. This book is the perfect guide between a bullet journal and a normal planner; a lot of things are set up for you and it's all guided.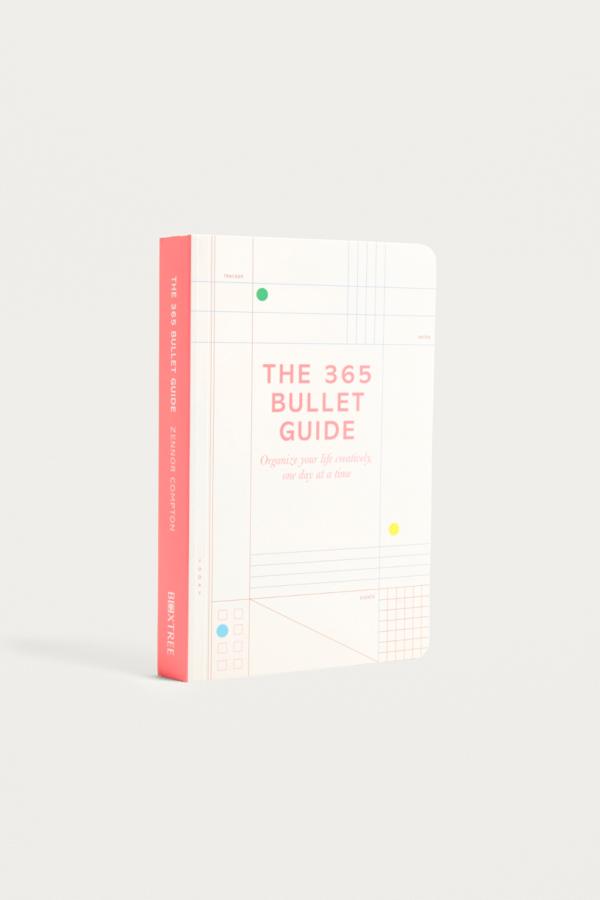 5. Geometric Folder Planner
My favourite type of planner! I feel like this design just screams "blogger" too.
Geometric Planner – Hobbycraft – £22
6. Happiness Planner
If you haven't seen the Happiness planner making the rounds the past couple of years, where have you been? An entire planner dedicated to making sure you are feeling good? How about hell yes?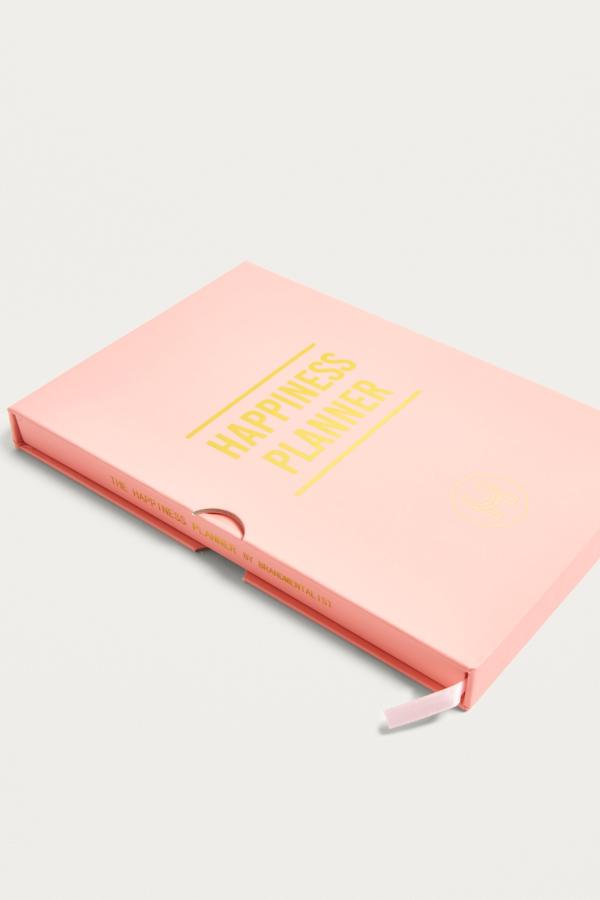 Happiness Planner – Urban Outfitters – £26*
7. Make Shit Happen Planner
Does this need explaining?
Amazon UK – Make Shit Happen Planner – £7.99
Well, okay my beautiful humans – that's us done! I hope you guys have enjoyed the past couple of days of 2018 and are still feeling motivated and excited for the upcoming year. For my part, I'm trying to psyche myself up to tackle the issue of my portfolio . . . it's slow-going, shall we say, but I'm determined!
What did you think of my planner? I think I've been converted to a Heidi Swapp fan! Do you guys use planners? Do you like any of these that I've selected? Oh – and did you enjoy the video? One of my goals for 2018 is to consistently post on Youtube, so expect my video quality to improve with practice. Do you like those kind of flip-through videos? Let me know your thoughts down below!
Peace,
Instagram // Pinterest // Twitter // Bloglovin'